Squalane is such a funny word, isn't it?
Despite sounding silly, it's actually an important skincare ingredient. And here lately, I've been seeing it pop up in tons of skincare products, from face wash to retinol serums. After a while, I had to ask, "What in the world is squalane?!"
Are you asking the same thing? If so, you've come to the right place! It's time to do a deep dive into what this ingredient is, and why it's an important part of your skincare routine.
Moisturizing Is One of the Most Important Parts of Any Skincare Routine
Moisture is the key to beautiful, youthful skin. I'm sure you've heard that plenty of times. Let's first take a look at all the reasons why you should keep your skin hydrated.
Moisturizing is obviously the best way to stave off extreme dryness. This can help prevent rough and flaky skin, which no one wants. It also helps prevent acne, as dryness prompts the skin to produce more oil, leading to clogged pores.
The idea that dry skin causes wrinkles is just a myth, but moisturizing does play a role in lessening fine lines and wrinkles. That's because all that hydration makes skin appear more plump and radiant.
Moisturizing also helps out with the other extreme: oily skin. Hydration is crucial for your skin's ability to regulate itself. Moisturizer will help balance your skin's natural oil production.
Hydration and Squalane
Okay, moisture is important. Now, what does that have to do with squalane?
To sum it up, squalane serves as a lightweight moisturizer that leaves skin hydrated, supple, and luminous. But that doesn't really answer what it is and why it's better than other hydrating ingredients.
Alright, stick with me for a second. Squalane is a derivative of squalene. Another silly word!
Squalene is one of the many natural lipids, the skin's natural fats, that the body produces to lubricate and protect your skin. They prevent moisture loss, while also shielding against bacteria, allergens, and environmental stressors. Squalene makes up around 10 to 12 percent of your skin's oil. As we get older, squalene production starts to decline.
Now, you can find squalene in skincare products. It is a natural antioxidant that can help reduce fine lines and sun damage. However, it has a shorter shelf life. It's also sometimes harvested in… unethical ways. While it can be harvested from plant sources, like olives and sugarcane, it is often harvested from shark liver oil, where it is found in high concentrations. Luckily, ethical concerns are changing that.
Squalane is derived from squalene – and these days, it's usually from a more ethical (aka non-shark) source. It is much more stable than squalene, giving it a longer shelf life. You'll find that squalane has a lighter consistency, too, which makes it acceptable for all skin types.
Note: while most squalene (and subsequently squalane) was sourced almost exclusively from shark livers in the past, much of it now comes from those plant sources. Look for a label that specifies 100 percent plant-derived squalane. You can also look for a Shark Free Seal from the Shark Allies. If it is not blatantly labeled, check with the manufacturer to see where they source squalane from.
What Does Squalane Do?
I know we've already been talking about moisture, but I'm going to say it again: squalane is a highly effective emollient. It will help soothe, soften, and increase moisture levels. This means softer and more supple skin. It also means that it helps support a healthy skin barrier. Because it is derived from squalene that our bodies naturally produce, it is biomimetic. In other words, it mimics the function of a natural substance. Your skin already knows what it does, and it's feeding the skin what it might be missing.
Thanks to being biomimetic, mimicking the chemical structure of the body's own squalene, it does more than just increase moisture levels. It also calms the skin, which may lessen the appearance of redness. You can expect it to alleviate discomfort from irritated skin, too.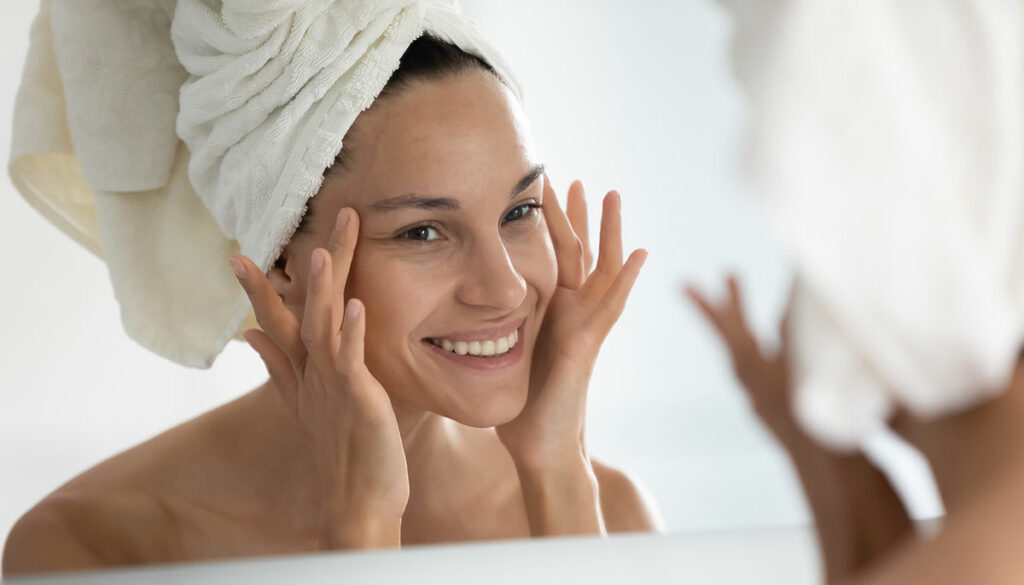 With its antioxidant qualities, squalane also boasts the ability to improve skin tone. It can brighten your overall look, evening out your complexion, and fading the look of dark spots.
Squalane does all this while being weightless and non-comedogenic. In other words, it's like a miracle ingredient.
But wait! There's more! Squalane makes for an excellent carrier. It helps other ingredients' absorption. This answers why it's in my retinol serum.
Some face oils do not fully absorb, and instead, they sort of seem to sit on the skin's surface. This can prevent other ingredients, actives like retinol and niacinamide, from really sinking in – preventing your skin from gaining the benefits. However, squalane absorbs really well into the skin, and it helps shuttle other skincare ingredients with it.
Who Should Be Using Squalane?
To put it simply: if you have skin and a skincare routine, you should be using squalane. Being lightweight and non-comedogenic means it is suitable for a lot of different skin types.
Dry skin – Squalane can help your skin retain moisture, staying hydrated and supple throughout the day. It won't work miracles on its own, but it will definitely give your daily moisturizer an added boost. Severely dry skin will need more for deep moisture barrier repair.
Oily skin – It can sometimes seem like overkill to use a moisturizing ingredient on oily skin. Squalane can actually help balance oils, keeping your oil glands from overproducing.
Combination skin – Squalane will help to balance out your skin a bit. Because it is good for most skin types, you can use this single ingredient on combination skin. It won't be overly heavy on oily patches, while also helping boost moisture in dry areas.
Sensitive skin – Being derived from squalene and designed to mimic the natural substance, it's a great choice for people with sensitive skin. Squalane itself is colorless and odorless, reducing the chance of irritation. It can also help reduce the appearance of redness, alleviate discomfort, and calm the skin.
Squalane Products to Add to Your Skincare Routine
Are you convinced yet? Squalane is a great ingredient for just about everyone to start incorporating.
You can easily add a hydrating squalane oil to your existing skincare routine. In order to get the maximum benefits from all the ingredients involved, squalane oil should go on after water-based products and before moisturizer and sunscreen. Here's a sample routine:
Cleanse your skin with face wash
Apply toner
Apply water-based treatments and serums
Use fingertips to apply a few drops of squalane oil to your face and neck
Apply moisturizer and sunscreen
Related: Simple Ways to Get the Most Out of Your Skincare Routine
But squalane oil isn't the only way to incorporate this ingredient into your routine. There are plenty of other squalane products out there to help you achieve that hydrated, glowing complexion.
bareMinerals Complexion Rescue Tinted Hydrating Gel Cream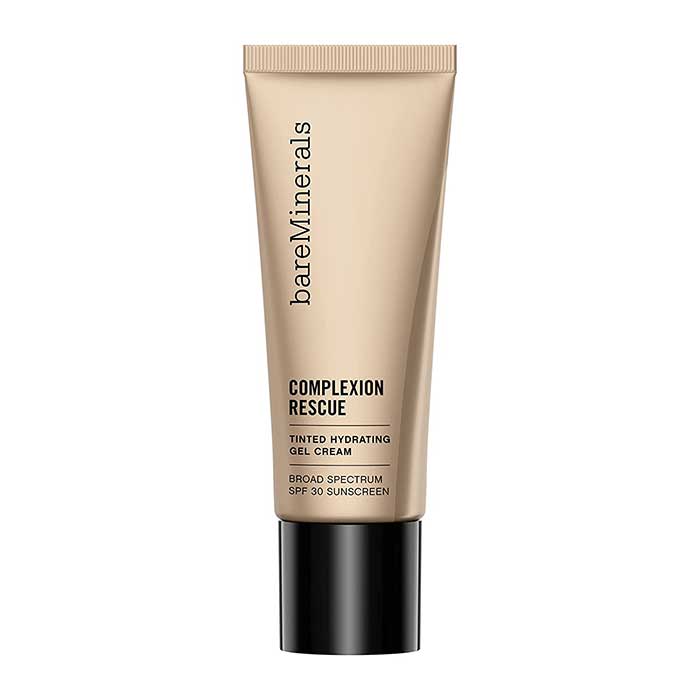 With both squalane and hyaluronic acid added, this tinted moisturizer does some serious multitasking. Just a single product delivers hydration, SPF, and sheer coverage. I love products that save me extra steps! It will visibly even skin tone and blur imperfections with a dewy glow. The formula is vegan, non-comedogenic, hypoallergenic, and formulated without oil.
Youth to the People Superberry Hydrate and Glow Dream Mask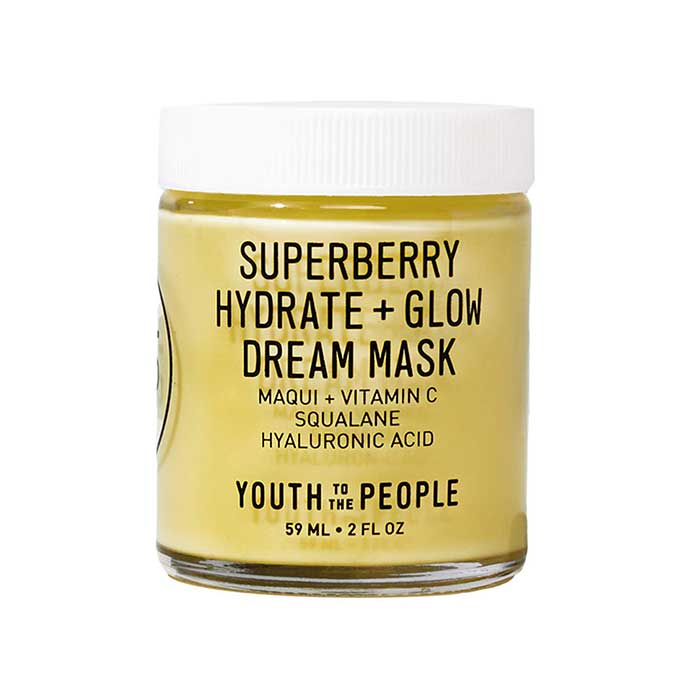 Why not let your skincare do the heavy lifting while you get your beauty rest? This overnight mask will help you wake up with glowing, youthful-looking skin. Squalane is obviously an ingredient in this super-hydrating face mask. It is joined by hyaluronic acid and glycerin to boost the hydrating effects even more, and it also includes vitamin C to help deliver that healthy glow.
Biossance Squalane and Marine Algae Eye Cream
Crepey lines around the eyes and dark circles are a thing of the past, thanks to this eye cream from Biossance. The brand loves squalane oil so much that they have based their entire brand around it. Squalane provides long-lasting hydration and provides the perfect canvas for makeup. Paracress extract helps to visibly lift, while the marine algae peptide complex does away with fine lines and wrinkles.
Basically Everything From The Ordinary Containing Squalane
I am a big fan of The Ordinary and their range of simple, affordable products that work. Go ahead and ask me what most of my skincare routine consists of.
Anyway, The Ordinary has several great options for squalane skincare products. They offer the 100% Plant-Derived Squalane, an oil-like serum, and the lighter 100% Plant-Derived Hemi-Squalane serum. These are affordable and easy options for anyone looking for a simple squalane serum.
I really like their Squalane Cleanser, which dissolves makeup and dirt without drying out my face.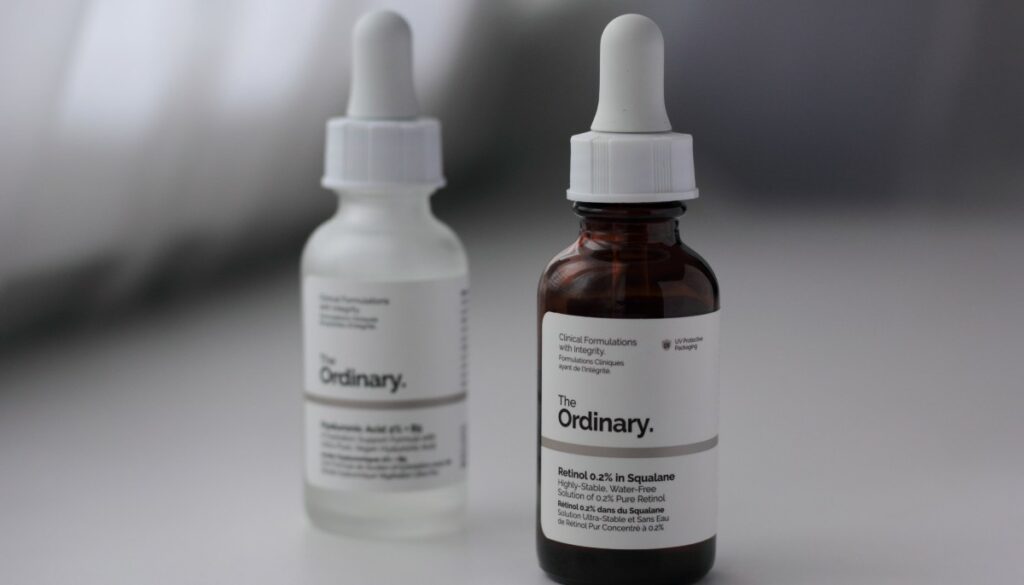 And like I mentioned before, my retinol has squalane, too: it's The Ordinary's Retinol 1% in Squalane. If that's too high-strength, they also offer Retinol .2% and .5% in Squalane. For particularly sensitive skin, The Ordinary also offers Granactive Retinoid 2% in Squalane. It takes advantage of new retinoid technology that is less likely to cause irritation.
Read More: The Best Serums From The Ordinary to Buy For Different Skin Issues