If you consider yourself to be a skincare guru, there's a good chance you have one or two products from The Ordinary sitting on your bathroom counter.

Not only are these products practically liquid gold, but they're cheap. It's hard enough to find skincare products that work, but to find great skincare products that are affordable? That's like finding hidden treasure!
But, just because they work and they're cheap doesn't mean they're easy to figure out how to use. In fact, it can be really challenging to know what product to use depending on your type of skin or what you're trying to fix.
Thankfully, whether you're looking for something to help with acne, hyperpigmentation, skin texture, or dry skin, there's an Ordinary product on there for you.
Here's the best Ordinary product to buy for different skin issues:
If You Have Dry Skin…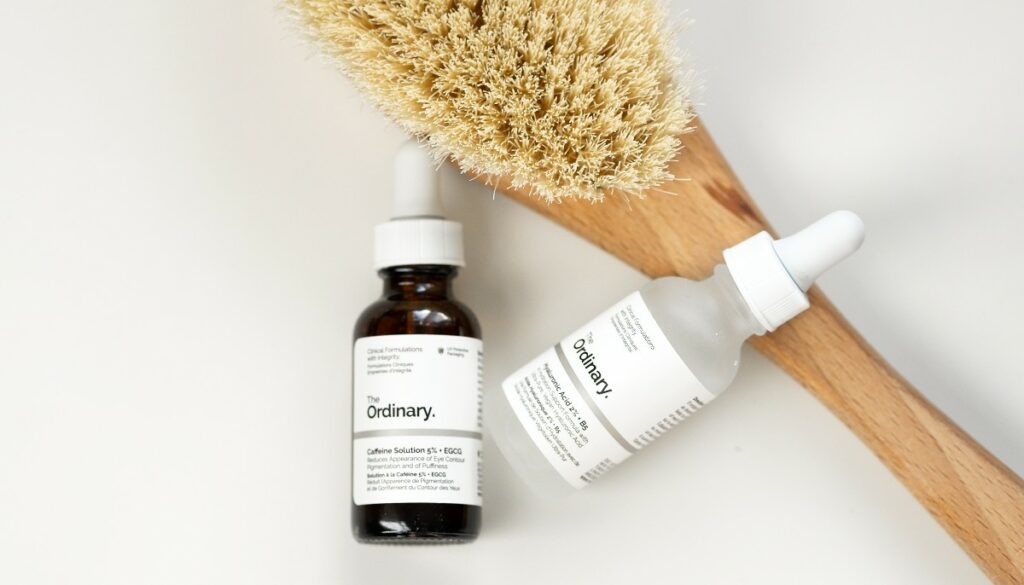 If you suffer from dry skin, I cannot recommend the Hyaluronic Acid 2% serum enough. This stuff is life-changing. Put it on morning and night before your moisturizer and watch your skin change before your very eyes.
It locks in moisture and keeps your skin looking plump, dewy, and healthy. While you should use this product all year round, you should especially use it throughout the winter months.
If You Have Acne…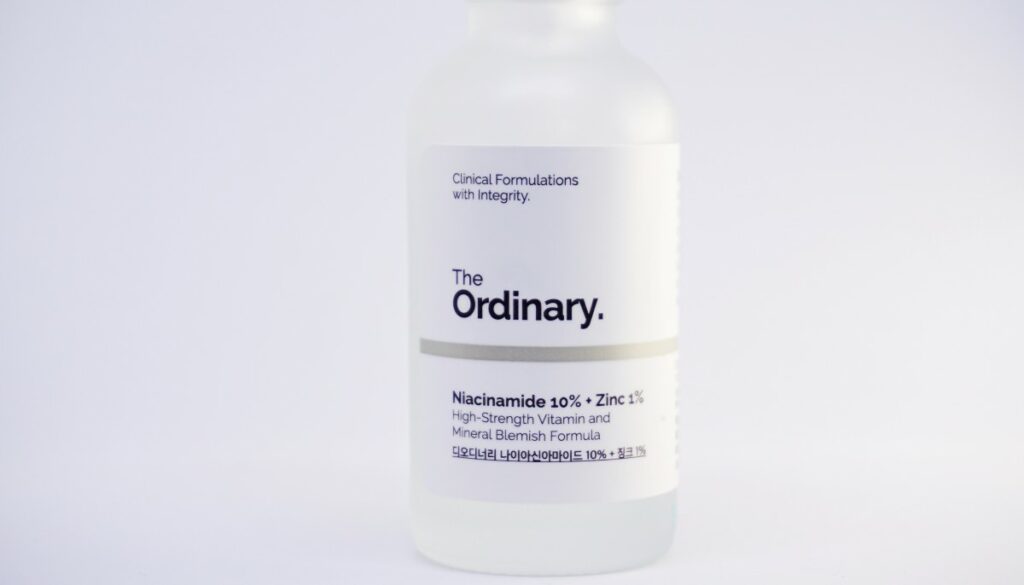 Acne is no fun to deal with when you're a teenager, but it's especially frustrating to have as an adult. Acne is supposed to stop showing up with you're 18, right? Thankfully, Niacinamide 10% + Zinc 1% serum will work to diminish the appearance of blemishes and redness.
Not to mention, it will also reduce the appearance of large pores. Put it on twice a day before your moisturizer to really see results.
If You're Starting to Notice Wrinkles…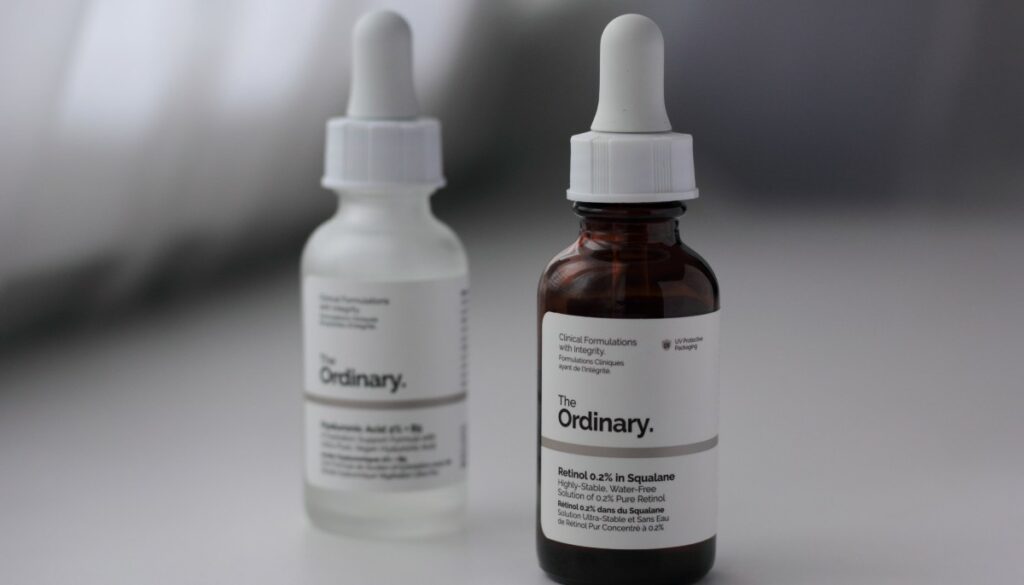 Wrinkles are a part of life, but that doesn't mean they're fun to see on your face. While you'll never fully be able to stop wrinkles from showing up, you can make it harder for them to be seen with the Retinol 0.5% in Squalane serum.
Use this product only at night after you've put on your water-based serums (such as hyaluronic acid). In small amounts, retinol can reduce the appearance of fine lines and wrinkles.
If You Want to Improve Your Skin's Texture…
Looking to completely revamp your skin? If so, grab AHA 30% + BHA 2% Peeling Solution from The Ordinary.
While it should only be used about twice a week, this product will improve signs of aging, help with hyperpigmentation, and unclog pores. Simply put, it's kind of a miracle worker.
Put it on before the rest of your skincare routine for about 10 minutes, then rinse it off with lukewarm water.
The Lactic Acid 10% serum is also a great option for those looking to improve their skin's texture. But again, like the AHA + BHA serum, it should only be used twice a week.
It's also important to remember that these products may irritate very sensitive skin, so proceed with caution!
If You Want to Deal With All Your Skin Issues at Once…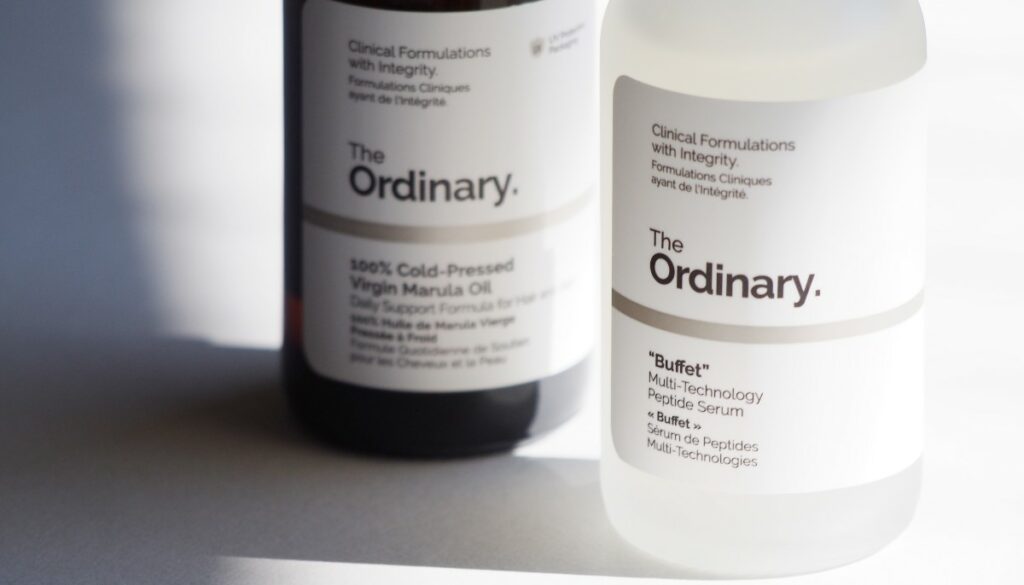 There are definitely benefits to using a few different serums, the Buffet serum is kind of like a one-size-fits-all serum.
Are you struggling with dry skin? Use the Buffet serum. Do you want to reduce the appearance of fine lines? Use the Buffet serum. It's a touch more expensive than some of the other products from The Ordinary, but it's a great one to have in your rotation.