Taking care of our skin is essential. There's no doubt about it. But knowing where to start isn't always crystal clear. If you want to protect, repair, and strengthen your skin, it's key to keep your skin barrier in good health. Per Healthline, "Your body couldn't perform the functions that keep you alive without the protection of your skin."
The skin barrier (or stratum corneum) serves as our body's first line of defense. On a daily basis, it works to keep the bad things out and lock the good stuff in. While this outermost layer is seemingly thin, it's one of the strongest layers we have. The better we take care of it, the better it can perform its function. In contrast, a compromised barrier can lead to lasting consequences, inside and out.
The fact is, there are a ton of fabulous products to replenish and repair your skin barrier. Every year, the wow-worthy options only continue to expand and evolve. As of today, these are the most sought-after, rave-reviewed, and dermatologist-approved Skin Barrier-oriented products on the market.
Stratia Liquid Gold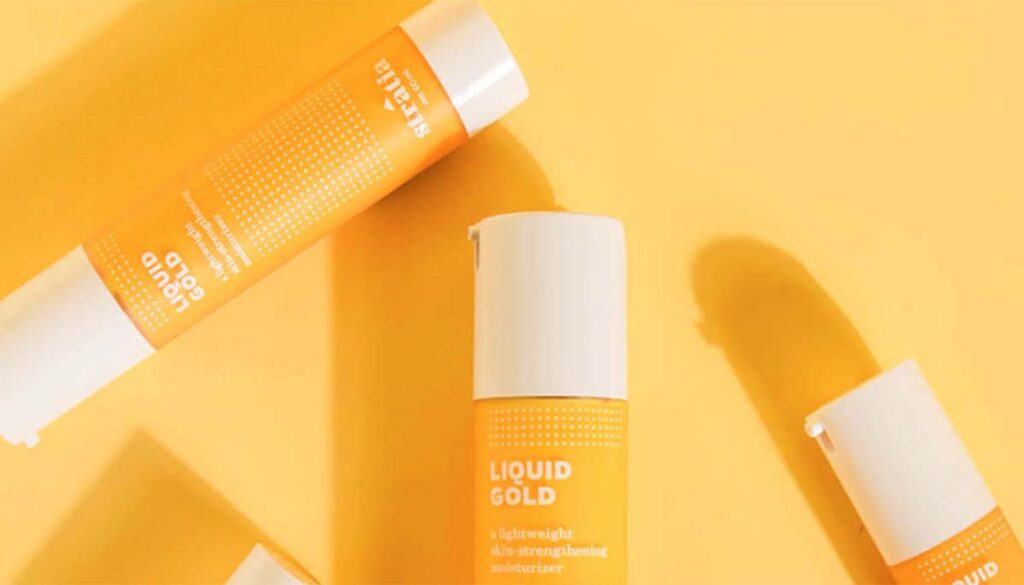 Gentle and effective, Stratia products are fragrance-free, alcohol-free, and the endlessly glowing reviews online speak for themselves. Liquid Gold has been dubbed "an absolute must-have" and "one-stop skin-saving powerhouse." It's said to be ideal for healing tight, itchy, and dry skin (which is frequently caused by a compromised skin barrier).
Made with cholesterol, ceramides, fatty acids, and niacinamide, this wonder product is designed to help your skin retain lasting moisture while simultaneously protecting it against sun damage. Beauty experts say to get the most out of this one, use it right before bed.
EltaMD Recovery Serum + Barrier Renewal
If you're looking to repair your skin barrier and reduce redness in 24 hours, EltaMD is worth a try. Formulated with vitamin B5 and cica (tiger grass extract), the Skin Recovery Serum is said to "improve skin from the inside out." Happy customers say it soothes inflammation and does wonders for their skin barrier.
Loaded with antioxidants, this powerful, yet lightweight serum fights against free radicals and premature aging. Free from dye, fragrance, and parabens, Elta MD is a company that prides itself on creating clean products that work for every skin type. And if you have sensitive skin or suffer from acne, look into this one. Those who love this one say it won't clog your pores.
Osea Atmosphere Protection Cream
OSEA takes skin care seriously and prioritizes nature in more ways than one. The Atmosphere Protection Cream is an everyday, light moisturizer worth looking into. And if your skin is consistently exposed to environmental pollutants, this might be a restorative route worth taking.
Beauty pros believe it's ideal for combating environmental aggressors and daily pollutant damage, which are known culprits behind compromised skin barriers. Formulated with seaweed, shea butter, and omega-rich oils, your skin will be protected from atmospheric harm and nourished by many antioxidants.
Dr. Jart+ Ceramidin Liquid
Dr. Jart+'s skincare line continues to make a trusted name for itself, especially among those with perpetually dry, troubled, or sensitive skin. If you need to rebuild your skin barrier, this ceramide-rich lotion-like toner is hard to beat.
The Ceramidin Liquid is a skin barrier fixer upper powered by a potent 5-Ceramide Complex. In turn, it effectively delivers deep moisture to gradually restore and repair even the dryest, most compromised skin barrier.
Read More: Home Remedies for Your Skin That Actually Work
Krave Beauty Great Barrier Relief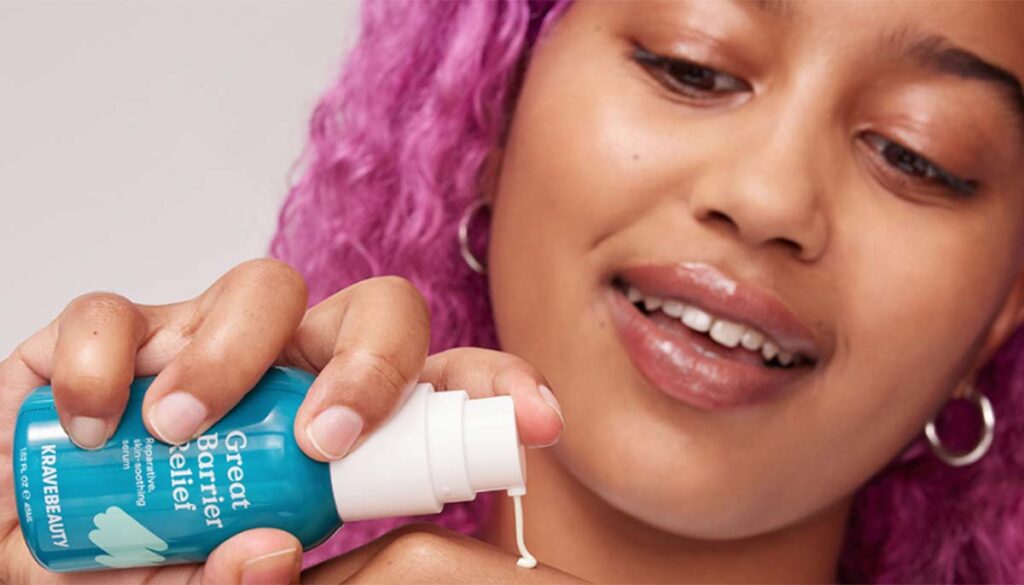 Krave Beauty's Great Barrier Relief is vegan, rebalancing, and made with oil from Tamanu nuts. Per WebMD, "Tamanu helps make collagen and other components of your skin. Along with its wound healing abilities, it can also help reduce scars and ease minor burns and sunburns."
Packed with powerful antioxidants, cruelty-free, and fragrance-free, this skin barrier-saver is formulated with star ingredients like rose hips, skin-soothing safflower, and niacinamide.
Per Healthline, "Niacinamide helps build cells in the skin while also protecting them from environmental stresses, such as sunlight, pollution, and toxins. Niacinamide may also be helpful for severe acne, especially inflammatory forms like papules and pustules. Over time, you may see fewer lesions and improved skin texture."
CeraVe Hydrating Facial Cleanser
Sometimes, to truly repair your skin barrier, you have to scrap your current skincare routine and start fresh. With clean slates in mind, Cerave is a great place to revamp, rebuild, and strengthen your skin regimen.
The Hydrating Facial Cleanser is not only one of the most effective skin barrier-boosting products on the market, it's one of the most budget-friendly. Formulated with Ceramides and Hyaluronic Acid, it's gentle, balanced, and promises to rid the skin of pore-clogging impurities while never stripping it.
Read More: The 15 Best Drugstore Face Masks For Every Skin Concern
CeraVe Moisturizing Cream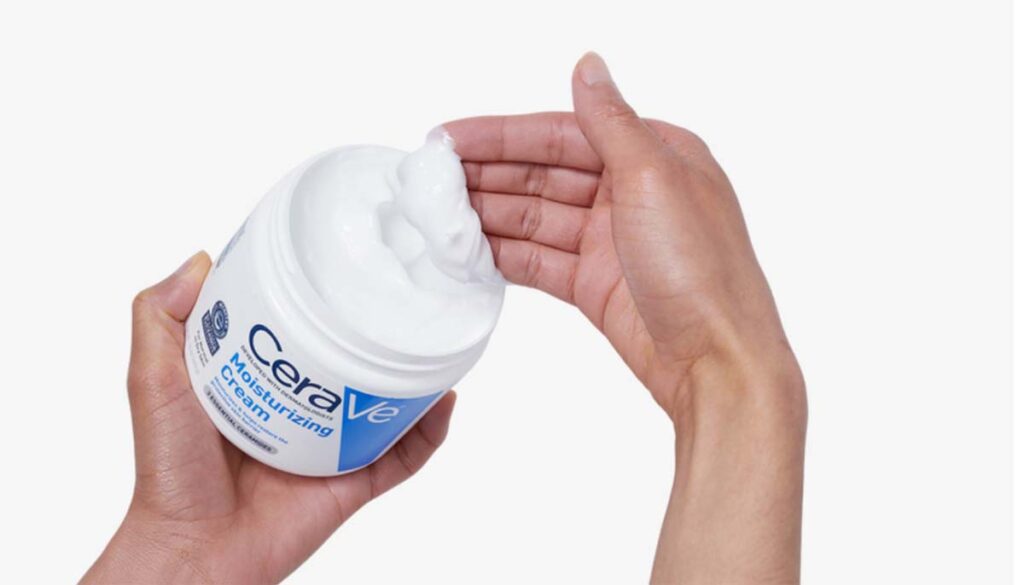 If you suffer from dry or itchy skin, add CeraVe's Moisturizing Cream into the mix. This popular product works overtime to repair and soothe compromised skin barriers. Combining 3 essential ceramides effectively locks in moisture and restores your skin to its bounciest state.
As with other CeraVe products, sealing the cracks in your skin won't involve breaking the bank. Per CeraVe, "This moisturizer makes a great option for normal skin due to its lightweight and non-greasy texture and gentle, non-comedogenic formula that provides 24-hour hydration."
Xuyoni Synergy Booster
If you haven't tried products with vitamin-rich, detoxifying, firming, repairing, and pore refining moringa extract, there's no time like the present. Dermatologists say that moringa has many skin benefits, especially when it comes to the skin barrier.
Hydrating and pH balanced, Xuyoni's Synergy Booster is a toner-serum hybrid that employs the skin renewing powers of Moringa leaves. Vegan, cruelty-free, and made with mostly organic ingredients, this skin barrier beautifier has enough skin-nourishing vitamins and polyphenols to protect your skin while leaving behind a lasting glow.
CocoKind Ceramide Barrier Serum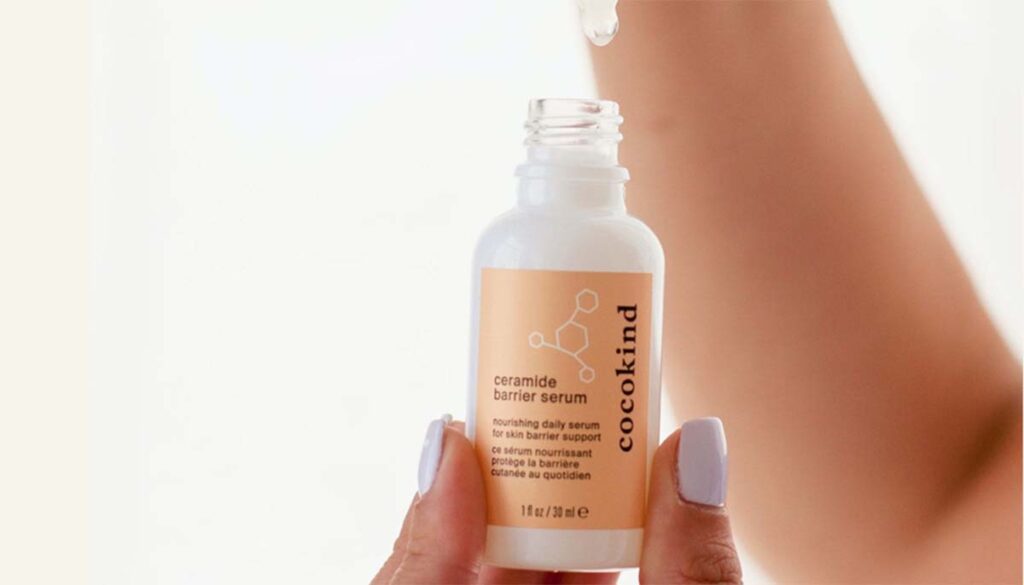 This sustainable, clean, community favorite contains five types of skin-restoring, moisture-rich ceramides. Cocokind's Ceramide Barrier Serum works to prevent water loss while hydrating the skin simultaneously.
This product is formulated with five lipids (including fatty acids, cholesterol, and squalane) to maintain the skin's natural moisture barrier and balance while simultaneously locking in moisture. Also of note, it comes with ceramide precursors, which dermatologists say may improve your barrier's function.
Glossier Super Bounce
Glossier's Super Bounce leads with a winning combination of 2 percent hyaluronic acid (HA) and pro-vitamin B5. This makes it incredibly hydrating in ways that are instant and lasting. According to many reviewers, this one's "game-changing," "life-changing," and worth every penny.
Thanks to the dynamic duo of B5 and HA, it's designed to produce long-lasting hydration, boost skin elasticity, and heal the skin over time. Those who swear by it say their skin has never been softer, but a few say it's a little too sticky to give 5 stars.
Read More: The Best Serums From The Ordinary to Buy For Different Skin Issues
Typology Lipid Replenishing Serum
This French line continues to grow in popularity for all the right reasons, and the crowd-pleasing Lipid Replenishing Serum is no exception. Although, those who've tried it often say it's "exceptional."
This 99 percent naturally-derived formula is concocted with skin barrier enhancing and healing ceramides. It also contains lavender which gives it a pleasant, calming scent. Typology says it's great for all skin types, but is especially effective for those with dry skin.
Per Typology, "The skin's hydrolipidic layer consists of water and lipids including ceramides. When ceramide levels are low, the skin is weakened and more sensitive to pathogens. It also becomes more susceptible to dryness, irritation, and imperfections. By increasing the concentration of ceramides in the skin, our lipid-replenishing serum repairs the skin barrier, better protecting it against dehydration and external factors."
Paula's Choice RESIST Barrier Repair Moisturizer
No matter your skin type, Paula's Choice Barrier Repair Moisturizer is said to be intensely nourishing and consistently effective. Formulated with 0.01 retinol, this creamy, dreamy product with Squalane & Shea Butter has also become popular for its ability to gently address wrinkles, fine lines, discoloration, and acne.
Those with troubled and dry skin have called this one "the holy grail," often noting that it moisturizes the skin "perfectly" without leading to breakouts or irritation.
SkinFix Barrier+ Foaming Oil Cleanser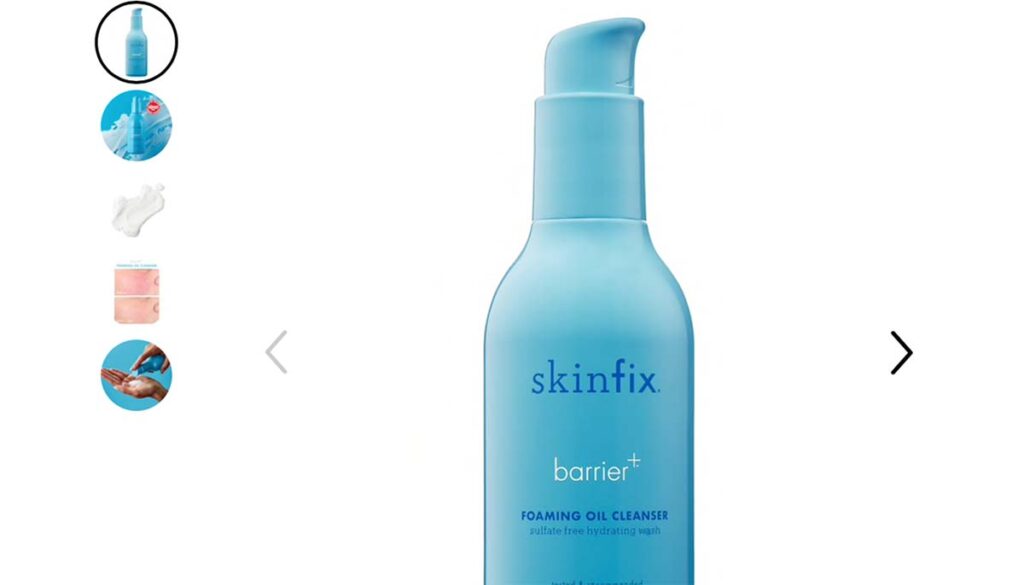 When it comes to brands that take skin barrier health most seriously, Skinfix continues to wear the coveted crown. That's part of why it's the only line on the list to earn a spot for a foaming cleanser. Cruelty-free and vegan, the Barrier+ Foaming Oil Cleanser cleanses the skin of dirt, grime, and makeup without stripping the barrier's much-needed lipids.
Sulfate-free, lightweight, and coconut-based, you'd be hard pressed to find a cleanser that supports your skin barrier quite as well as this.
SkinFix Barrier+ Lipid-Boost Body Cream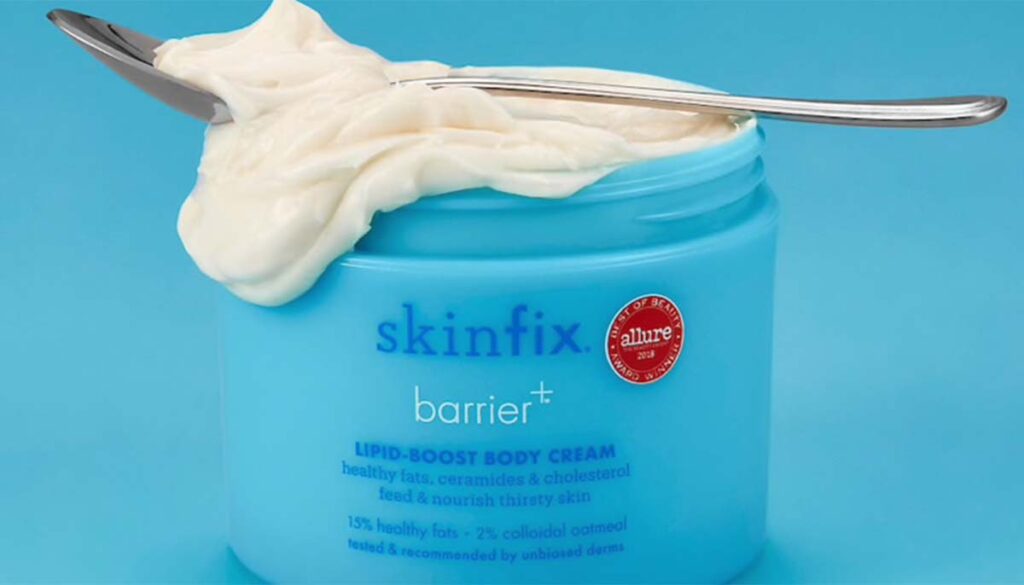 In my opinion, Skinfix's line of lipid-boosting products are all equally worth the splurge. Clean and Plant Positive, this rich, hydrating body cream is powered by healthy fats, Nutri-Peptides, and tried and true ingredients like ultra-soothing Colloidal Oatmeal.
Supporting, strengthening, and visibly repairing the skin barrier, SkinFix promises a lasting difference that you'll notice pretty quickly. Still, the proof of its true prowess can be found in the number of satisfied customers.
According to clinical trials done by Sephora, "100% of subjects showed an immediate improvement in skin hydration." So why not give this Allure Best of Beauty Winner a try and see what all the fuss is about? Chances are, you'll get your money's worth and then some.
Read More: Why You Should Consider Using Clean Makeup Products