Does holiday shopping stress you out? Do you struggle to find the perfect gift for your loved ones? Are you sick of getting them the same gift card year after year? Worry not! This week I'm putting together zodiac gift guides that will help you find the ideal presents for your friends and family.
Each gift guide will be dedicated to a specific element of the zodiac. Fire (Aries, Leo, and Sagittarius), Earth (Taurus, Virgo, and Capricorn), Air (Gemini, Libra, and Aquarius), and Water (Cancer, Scorpio, and Pisces). Check your loved ones' sun sign (and moon sign and rising sign just to be sure) and consult these guides to find their perfect gift! 
Today we are focusing on the peace-on-earth signs Taurus, Virgo, and Capricorn!
Gift Ideas for Taurus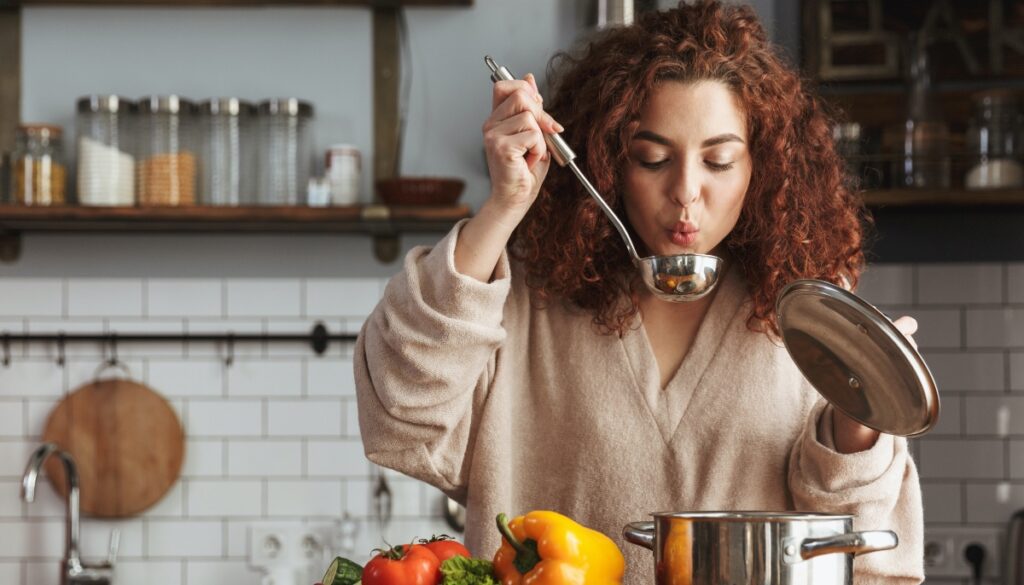 Books
Taureans love their creature comforts. Nothing makes them happier than curling up with a good book and a glass of wine on a cold winter's night. But what book do you get the cozy earth sign? A cozy mystery novel of course! Commonly called 'cozies,' these novels have everything that a Taurus will love, like charming characters, a homey setting, descriptions of delicious food, and possibly murder — but like, you know, cute murder. Look for books like Chocolate Chip Cookie Murder by Joanne Fluke.
Clothes
Taureans look great in all shades of green. Emerald, moss, seafoam! You name it, a Taurus can rock it. If the particular Taurus you are shopping for is not a big fan of green, then I suggest something dramatic, like a long jacket. A nice long jacket will keep them comfy all winter long. Knowing Taurus, a long jacket may be the only thing they wear. And I mean the only thing.
Practical
If there is one thing Taureans love, it's cooking a delicious meal. They not only have an appreciation for good food, they have an appreciation for preparing good food. A newfangled kitchen appliance or a nice new set of knives will be a perfect addition to their kitchen. And you can never go wrong with a good cookbook.
Gag Gifts
I have often referred to Taureans as being "wholesomely hedonistic." So what silly gift can you get for the cozy Casanova? Taureans are ruled by Venus, the planet of romance, so a good cheesy romance novel would be the ideal gag gift! Just please don't get them the Twilight-Fanfiction-That-Shall-Not-Be-Named. Instead I recommend Tender Wings of Desire. It is, no joke, a romance novel about Kentucky Fried Chicken.
Gift Ideas for Virgo
Books
Like most earth signs, Virgos are ruled by logic rather than emotion, so a sappy romance novel may not be the best gift for them. They like to keep their minds sharp by solving logic problems. A good puzzle or Sudoku book will give them hours of entertainment. If your Virgo loved one is more into fictionalized entertainment, I recommend a good Sherlock Holmes novel. Fun fact: Sherlock is canonically an earth sign. But he's a Capricorn, not a Virgo.
Clothes
Virgos love earth tones. They do not need bright colors to stand out in a crowd. However, they do love a pop of color to complement their neutrally-hued attire. If you buy them a brown shirt, you can accent it with a green neck tie. Or if you buy them a chic black dress, you can accent it with a red statement necklace. They also look great in classic or vintage clothes with fun yet elegant patterns.
Practical
Virgos love to help and tend to others. However, this innate need to nurture often renders them incapable of asking for help, even when they need it. While taking the initiative to lend a helping hand is a gift in and of itself, a cool tool kit would also be a good idea. And it does not have to be a regular tool kit. It could be a tech tool kit, or a craft and sewing kit.
Gag Gifts
Virgos like their spaces to be neat and tidy almost to a comical level. You can gently poke fun at them by buying them a pair of mop slippers, so they can be cozy and clean at the same time. A doormat or a mug with a humorous saying will also give them a good chuckle.
Gift Ideas for Capricorn
Books
Capricorns love true crime. I would venture a guess and say that the majority of Bailey Sarian's subscribers are Capricorns. So they would love to find a good true crime novel underneath their tree this Christmas. Or if they prefer fiction over non-fiction, they would enjoy a good Stephen King novel, if they have not already read every single book that he has ever written.
Clothes
Capricorns are natural-born leaders and their wardrobe often reflects that. Like the other earth signs, they love earth tones like green and brown. But they also love navy and black business casual fashions. A well-fitted blazer or a fancy yet fun pantsuit will allow them to command the respect that they rightfully deserve. If your Capricorn friend is more casual than business casual, they will love a nice silk blouse or a polo shirt.
Practical
Planners. Capricorns love planners. Trust me, they want planners. Did I mention planners? Capricorns love, and need, daily organizers. They are busy people who like to meet their obligations. They will be eternally grateful to you if you get them a cool planner with a fun design on the cover. You can also purchase them a Virtual Assistant subscription.
Gag Gifts
The symbol for Capricorn is The Goat. They are sometimes referred to as a sea-goat, but I have no idea what a sea-goat is. In internet slang, G.O.A.T is an acronym for "Greatest Of All Time." Since Capricorns have a bit of an ego, they would greatly appreciate any sort of tchotchke with the letters G.O.A.T printed on them.
I hope this guide was helpful. And remember, your loved ones will appreciate any gift that you get them because it came from the heart. Happy Holidays!