There are hundreds of fashion and design schools throughout the world where artistic students can get a great education. However, a handful of these schools are so prestigious, simply gaining acceptance to one can start a student off on a path to an enormously successful career.
The schools on this list are the top in the world right now, and fashion students across the globe are fighting for a chance to attend one. Some are right here in the U.S., but many of them are located abroad. No matter how far they might have to travel, fashion lovers will adore any one of these distinguished institutions of higher education.
10. Savannah College of Art and Design
The Savannah College of Art and Design was founded in 1978, and now has three locations: Savannah, GA; Atlanta, GA; and Lacoste, France. The first eight majors the school offered were ceramics, historic preservation, textile design, painting, graphic design, interior design, photography, and printmaking.
This school now educates around 14,000 students each year. There are nine schools that make up the college: Building Arts, Communication Arts, Design, Fashion, Entertainment Arts, Digital Media, Fine Arts, Foundation Studies, and Liberal Arts. Alumni of this school include Grammy Award-winning vocalist, Residente, and lauded photographer, Claire Rosen.
9. National Institute of Fashion Technology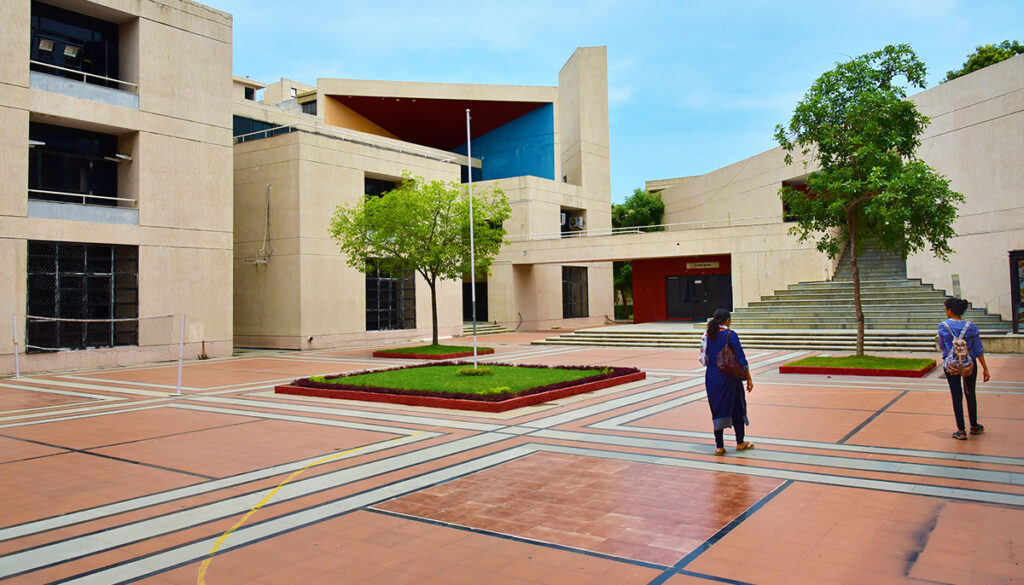 NIFT has offered courses in fashion, design, technology, and management for over 30 years. It was founded under the Ministry of Textiles in New Delhi, India, in 1986. Today, it has 17 campuses spread across India.
NIFT offers undergraduate programs, postgraduate programs, and even doctoral programs. Students from all over the world can get their Masters in Design, Masters in Fashion Technology, and Masters in Fashion Management at NIFT. Leading companies that often recruit NIFT graduates include Nike, United Colors of Benetton, Adidas, Reebok, Tommy Hilfiger, Amazon, Gap, PUMA, Lacoste, and more.
8. Bunka Fashion College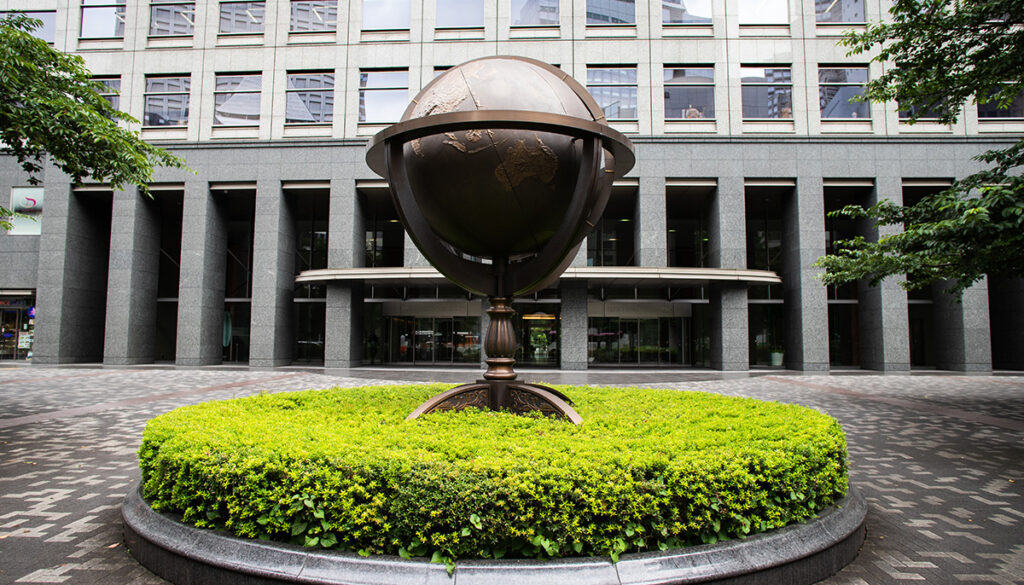 Now the 8th-best school for fashion in the world, Bunka Fashion College had humble beginnings as a small dressmaking school for girls in 1919. The school was founded in Shinjuku, Tokyo, where at the time, European-style dresses could only be purchased by wealthy families.
In 1936, Bunka Fashion College began publishing So-en, the first fashion magazine in Japan's history. The students and faculty there now work to develop a more sustainable and global fashion industry. Alumni of this college include fashion critic Peeco, singer Sebastiano Serafini, and actress Naomi Nishida.
7. Istituto Marangoni
This private school of fashion and design is based in Milan, Italy. It also has campuses in Lombardy, Florence, London, Paris, Shanghai, Shenzhen, Mumbai, and Miami. First founded in 1935 by tailor Giulio Marangoni, it became a professional art school in 1942, mainly specializing in patternmaking and seamstress work.
Today, students at Istituto Marangoni can earn all types of degrees from one of the most prestigious fashion institutions in the world. Franco Moschino was one of the biggest success stories of the school, as well as Alessandra Facchinetti and Sandra Mansour.
6. Parsons School of Design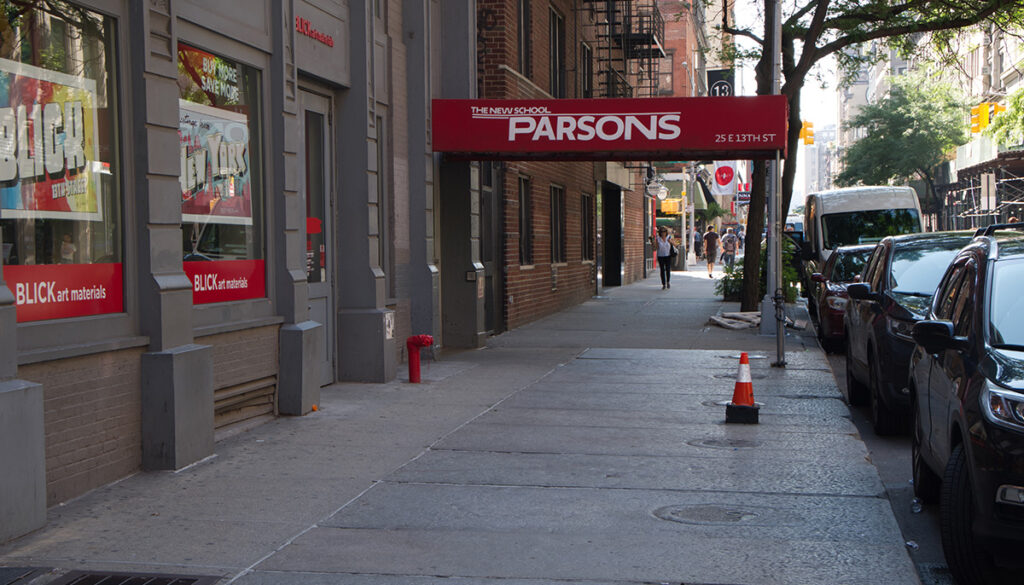 Any fan of Project Runway knows the Parsons School of Design is one of the most sought-after schools in the world. Located in Greenwich Village in New York City, it is one of five colleges of The New School, which was founded in 1896 in pursuit of individualistic artistic expression.
Now, Parsons has about 5,000 students studying subjects like architecture, curatorial studies, textile design, urban ecology, and much more. Countless famous designers call this school their alma mater, including Marc Jacobs, Donna Karan, Alexander Wang, Tom Ford, and Jason Wu. Other alumni include Norman Rockwell, Ai Weiwei, Joel Schumacher, Bella Hadid, Nicky Hilton, and Alexandra von Fürstenberg.
5. Central Saint Martins
Central Saint Martins is a public tertiary art school in London. Since 1896, their goal has been to inspire young students to grow the fields of design, art, and entertainment.
Alumni of Central Saint Martins include Pierce Brosnan, Stella McCartney, Alexander McQueen, Zac Posen, M.I.A., Sade Adu, and James Dyson. Students can explore a variety of programs during their time at CSM, including art, design, fashion, acting, graphics, jewelry, and textiles.
4. Aalto University School of Arts, Design and Architecture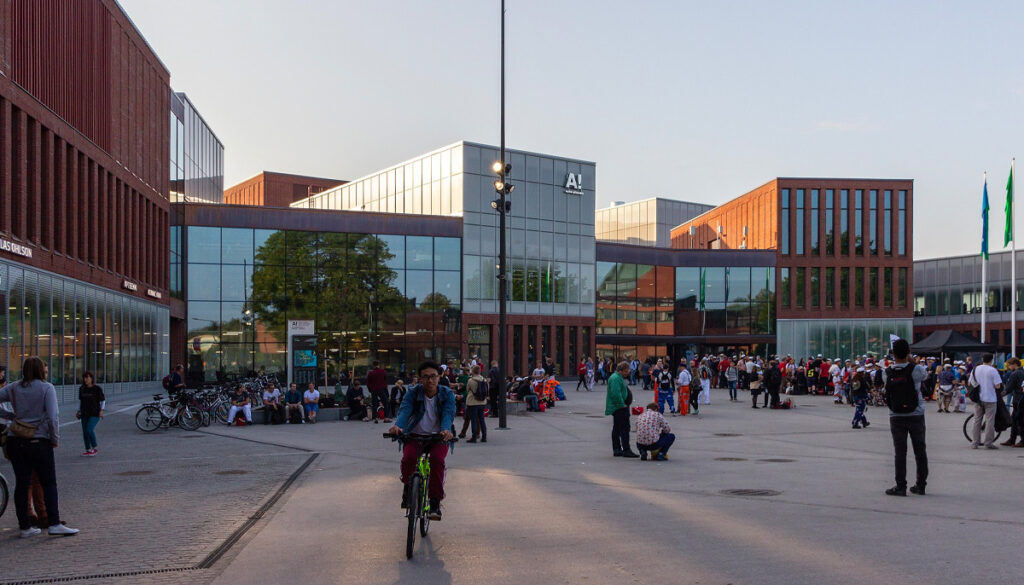 Aalto is a prestigious school located in Espoo, Finland. Students here can seek a Bachelor of Science in Technology, a Bachelor of Science in Architecture, a Bachelor of Arts, a Master of Arts, and a Doctor of Arts.
In the 2021 QS World University Rankings, Aalto was ranked #6 in the art and design subject area. This is why it's one of the most difficult schools to get into this year, and students from across the world are clamoring for a spot.
3. Antoinette Westphal College of Media Arts & Design
This college is part of Drexel University located in Philadelphia, PA. They offer 18 undergraduate and nine graduate programs in the fields of media, design, and performing arts. Alumni of this school include David Kresh, Maxfield Parrish, Juan M. Arellano, and Douglas Ellington.
Part of what makes this college so desirable is the Mandell Theater, the Pearlstein Gallery, the Drexel TV Station, MAD Dragon Records, and the Robert & Penny Fox Historic Costume Collection. Students can get so much more than a basic education at this college.
2. London College of Fashion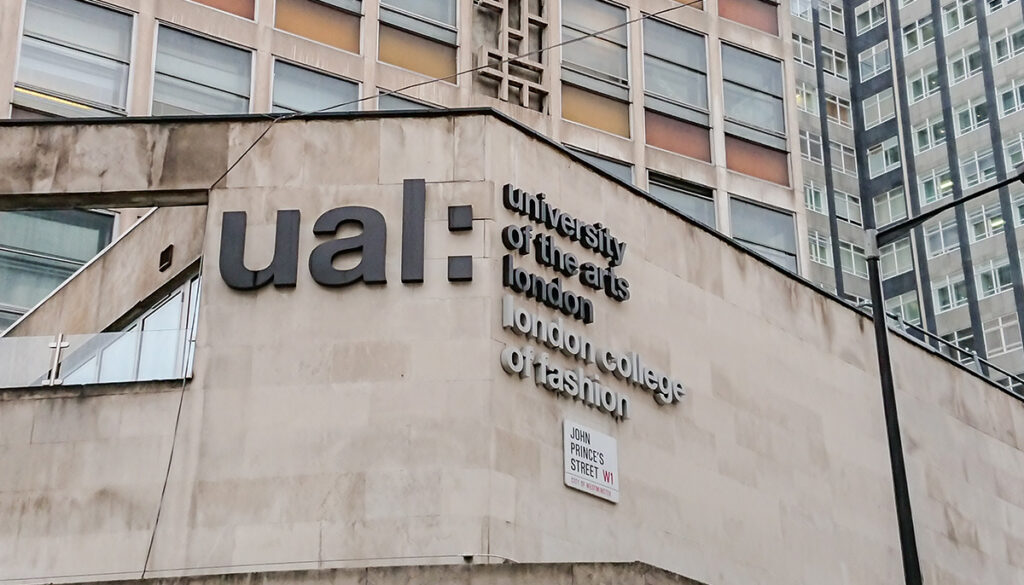 This constituent of the University of the Arts London has been around since the early 1900s, when three separate trade schools came together to train students in millinery, embroidery, tailoring, hairdressing, and dressmaking.
Over the last 100 years, the London College of Fashion has proven itself as a haven for talented artists. Notable fashion moguls who attended this college include Jimmy Choo, William Tempest, and Iona Ciolacu.
1. Fashion Institute of Technology
New York City's Fashion Institute of technology is part of the State University of New York network. Since 1944, this public college has focused on design, art, fashion, business, and technology related to the fashion industry.
Many students are intrigued by the impressive amount of majors offered through FIT. The School of Art and Design offers 17 majors, and the Jay and Patty Baker School of Business and Technology offers ten more of their own. However, it's not all about the grades here. Students who just want to dabble in different classes can take non-credit courses. One of these is "Sew Like a Pro," which offers students classes in basic through advanced sewing skills.
There are countless successful alumni from this school who give FIT's name even more prestige. They include Michael Kors, Arthur McGee, Carolina Hererra, Stephen Burrows, Melissa McCarthy, and Francisco Costa.