Why is "chick lit" a slam? Among the top ten best-selling fiction authors in history are Agatha Christie, Barbara Cartland, Danielle Steel, Enid Blyton, and J.K. Rowling. Yeah, that's fully half of the list. Women have always been capable, insightful authors of must-read books, ever since Murasaki Shikibu wrote the world's first novel, The Tale of Genji, in the early eleventh century.
Yeah, that's right. The first-ever recorded novel was written by a woman.
And of course, it's not just fiction where women leave their mark. Let's take a look at some of the best, most essential fiction, non-fiction, and memoir titles by women to hit the shelves in the last three years. You won't regret adding any—or all—of these must-read books to your list!
'The Sentence' by Louise Erdrich
When I look for a book recommendation, I want to hear from someone whose opinion I respect—and who knows what she is talking about. That's why I paid attention when Crystal Echo Hawk, the founder and CEO of IllumiNative, said The Sentence by Louise Erdrich was a "must-read." She told Morgan Smith of CNBC Make It that The Sentence is her pick for a book that all women should read.
"Louise Erdrich is a national treasurer [sic] for Native Americans and one of the most significant writers of our time," Hawk told Morgan Smith of CNBC Make It. "She flips the script on one of the most well-worn tropes about Native peoples — Native American burial grounds and Native spirits haunting non-Native places and peoples."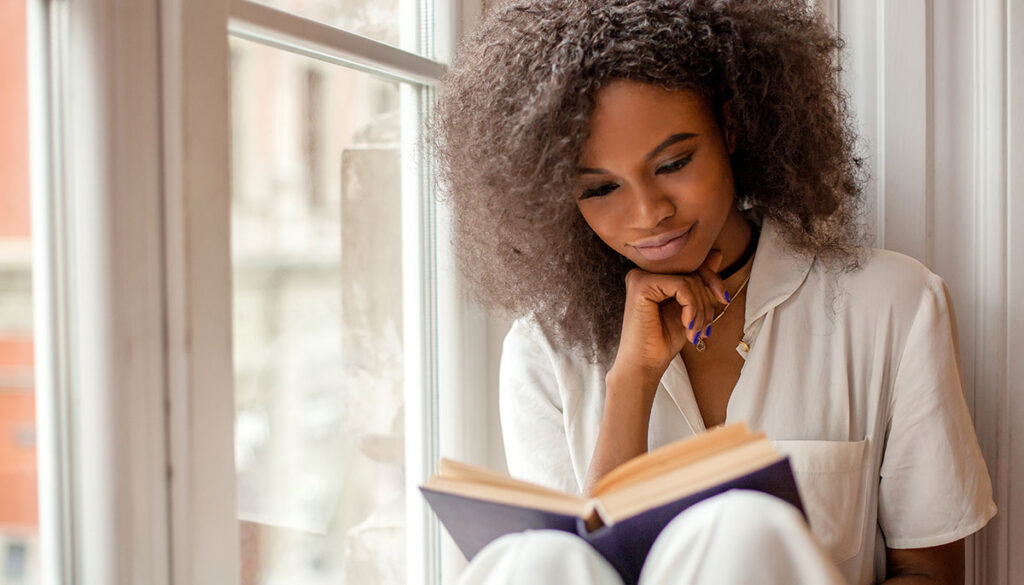 Molly Young of The New York Times was also effusive in her praise, describing the book as "Strange, enchanting and funny: a work about motherhood, doom, regret and the magic – dark, benevolent and every shade in between – of words on paper."
Erdrich has a shelf of awards to prove herself already, having won the National Book Award, the World Fantasy Award, and the National Book Critic Circle Award. She's also been a finalist for the Pulitzer Prize, and it seems like only a matter of time before she adds that accolade to her resume.
Her latest novel takes place between November 2019 to November 2020, a year that would erupt into chaos on multiple fronts. It weaves together the protests against police violence, the beginning of the pandemic, and the mystery of a murdered young woman who is haunting a Minneapolis bookstore.
Pick up a copy of The Sentence and see why Amazon named it the Best Book of November 2021.
'Just as I Am' by Cicely Tyson
When Cicely Tyson passed away last year at the age of 96, the world lost not only a great actress but a woman with an incredible drive to succeed. Tyson had plenty of stories left to tell, and thankfully, she was able to see her memoir Just as I Am receive the praise it deserves.
Written in partnership with Michelle Burford, the founding editor of O, the Oprah Magazine, Just as I Am delivers the "plain and unvarnished" truth of Tyson's life:
In these pages, I am indeed Cicely, the actress who has been blessed to grace the stage and screen for six decades. Yet I am also the church girl who once rarely spoke a word. I am the teenager who sought solace in the verses of the old hymn for which this book is named. I am a daughter and a mother, a sister and a friend. I am an observer of human nature and the dreamer of audacious dreams. I am a woman who has hurt as immeasurably as I have loved, a child of God divinely guided by his hand. And here in my ninth decade, I am a woman who, at long last, has something meaningful to say.
Viola Davis, who wrote the foreword, called the book an "abundant treasure to each of us." With over 18,000 reviews—92% of which are five stars—it's a best-seller of stellar proportions. Grab your copy today and discover the story of a woman who earned her wisdom the hard way over nine decades of living.
Read More: Wisdom from Our Elders: Dolly, Cher, Oprah and More Wise Women Over 50
'Invisible Women: Data Bias in a World Designed for Men' by Caroline Criado Perez
Penguin Books readers chose Caroline Criado Perez's Invisible Women: Data Bias in a World Designed for Men as a must-read book, and it's easy to see why. Although it might not seem like the most riveting topic at first glance, data is what makes the modern world go round. Through careful, analytical study, Criado Perez revealed that data has a gender bias. She asserts that "women pay tremendous cost for this bias, in time, money, and often with their lives."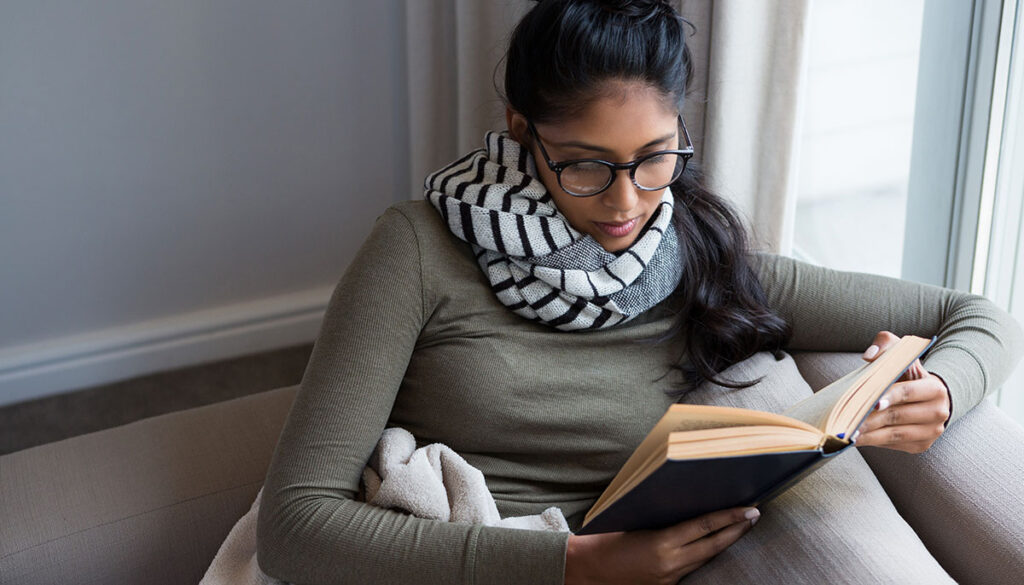 Penguin's editors praised the book for its clear-eyed, methodical examination of how data bias impacts every aspect of women's lives:
"From government policy and medical research, to technology, workplaces, and the media, Caroline Criado Perez's bestselling book exposes the surprising ways the gender data gap impacts on our everyday experiences."
Even if you think that data science is a dry subject best left for analysts to ponder, you'll be riveted by observations like, "There is no such thing as a woman who doesn't work. There is only a woman who isn't paid for her work."
Criado Perez didn't discover the "gender gap," but she does explore how it impacts far more than data science. By challenging long-held norms about the human experience—which certainly seems like it should include the experiences of women—she reveals the inherent bias that tilts the world in the favor of men. She does so with clear-eyed precision but also a surprising amount of humor. Grab a copy and learn for yourself how gender bias in data science impacts your life every single day.
'Writers & Lovers' by Lily King
Although Lily King's novel about a young woman struggling to make sense of her life might not be as heavy as some of the titles on this list, that doesn't make it any less worthy of a place on your shelf.
The Independent named this novel one of the best books written by women. "Lily King has won a host of awards for her books and this wise, witty and generous-spirited novel about a struggling writer striving to get her voice heard, pay her bills and come to terms with her grief is a delight," reviewer Emma Lee-Potter writes. "She's brilliant on the trials and tribulations of restaurant workers and the struggles of aspiring writers, complete with rejection letters and constant doubt that their novels are any good."
The book follows Casey Peabody, a 31-year-old woman who has just lost her mother and feels like her chance to live the creative life she always imagined is slipping away. She splits her time between waiting tables and writing her novel—a novel that's been in the works for six years.
While there are elements of romance, it's also a modern-day coming-of-age story. Not the kind where a child grows up to the harsh reality of the world, but the kind where a woman reaches a crossroads. Will she let go of her youthful dreams of being a writer and settle for an ordinary life, or will she finally soar free of the tragedies and disappointments that are holding her back?
Judy Blume—who knows a thing or two about coming-of-age stories—called Writers & Lovers "exactly the book we need now. Witty and heartfelt… I could not stop reading." Novelist Ann Patchett praised the book, too, saying that it made her happy. "The novel is suffused with hopefulness and kindness."
If that sounds appealing in these often dark and difficult times, then check out Writers & Lovers.
Read More: Which Historic Heroine Are You Based on Your Zodiac Sign?
'Crying in H Mart: A Memoir' by Michelle Zauner
Even if you've never listened to Michelle Zauner's indie rock band Japanese Breakfast, you'll appreciate Crying in H Mart.
Here's how Jacquelyn Greenfield and Jasmine Ting described the book for Cosmopolitan:
In this emotionally honest memoir, Japanese Breakfast singer-songwriter Michelle Zauner tells the story of her life—growing up Korean American in Oregon, having a complicated relationship with her parents, and pursuing a career in music. The memoir is centered around her mom's death and how food became a means of grieving and therapy.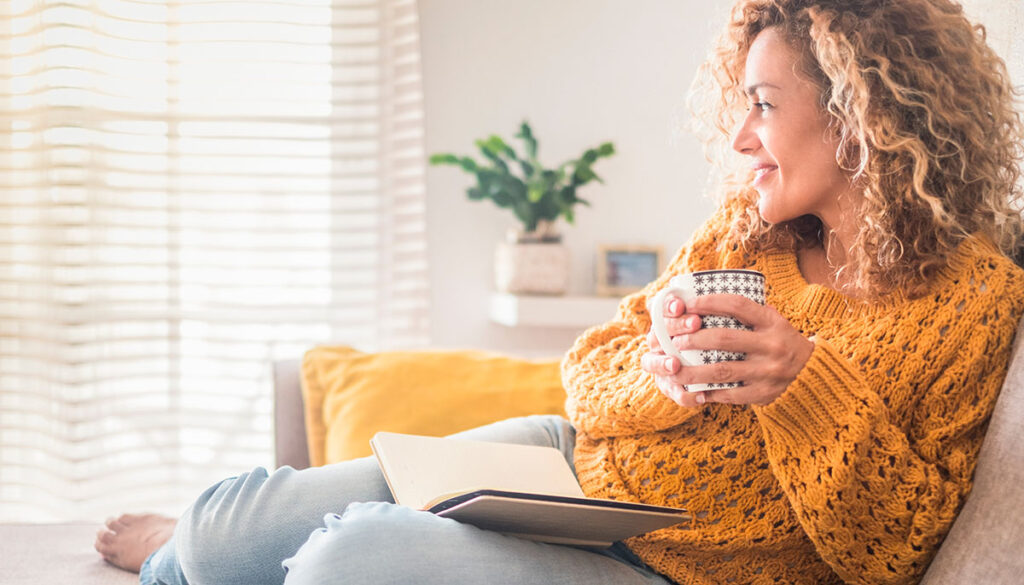 Zauner expanded her 2018 essay for The New Yorker into a full-length book after "Crying in H Mart" went seriously viral. Lucky for us that she did. Her memoir explores what it's like to be Korean American, but also the universality of grief and comfort that has nothing to do with cultural borders. After losing her mother, she found herself sobbing in an Asian supermarket, unmoored from her Korean heritage and unsure of where to go next.
It's also about the way that food can anchor us. Rachel Syme described it as "[a] book you experience with all of your senses: sentences you can taste, paragraphs that sound like music." Crying at H Mart landed on just about every must-read books list, from Buzzfeed to President Obama. It's a wonderful book that is at turns heart-wrenching and heartwarming. Get your copy today.