It is a truth universally acknowledged that Dolly Parton is awesome. Or at least it should be acknowledged. Every time we hear a new story about her, it's another example of how she has humbly given back to the world in surprising ways. Remember when we all found out that she was an uncredited executive producer on Buffy the Vampire Slayer earlier this year? This week, she made headlines again for low-key funding the Vanderbilt University clinical trial that produced the very promising Moderna COVID-19 vaccine.
In a culture that is obsessed with youth, famous women tend to have an expiration date. For the women who remain in the public eye after the age of 50, the conversation inevitably shifts to their aging faces. Did they have work done? Was it good work? If they dress sexy, it's sad and desperate. Older men dating younger (sometimes much younger) women is so common that we don't bother to have a word for it, yet women who do the same thing are called cougars—or worse.
Dolly Parton
Dolly Parton is, of course, a legend. She's revered in her home state of Tennessee, where you will be driven out of town with farming implements if you dare say a bad thing about her. She is also the queen of quips, gently poking fun at her self-created image and dropping wisdom in equal measure.
"I've had to go against all kinds of people through the years just to be myself. I think everybody should be allowed to be who they are, and to love who they love."
Tina Turner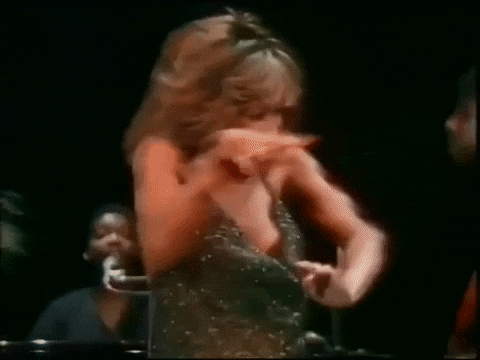 As Tina Turner told us in the intro to "Proud Mary," she never does anything nice and easy; she does it nice and rough. She's been through so much in her epic life and has such a valuable perspective.
"People think my life has been tough, but I think it has been a wonderful journey. The older you get, the more you realize it's not what happens, but how you deal with it."
Maya Angelou
"I am convinced that most people do not grow up … We marry and dare to have children and call that growing up. I think what we do is mostly grow old. We carry accumulation of years in our bodies, and on our faces, but generally our real selves, the children inside, are innocent and shy as magnolias."
Ellen DeGeneres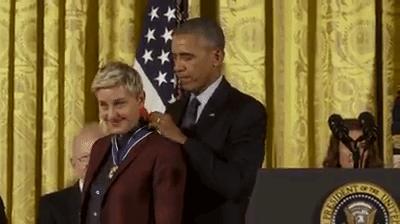 "If success is really dependent on someone liking you or not liking you, and you have to teeter on that kind of tightrope of how you're supposed to act and how you're supposed to look and who you are, it's just not a healthy way to live."
Ellen's reputation took a major hit this year as former employees, guests, and other folks came forward with stories about how the Queen of Nice is actually a big meanie. This quote from several years ago is quite telling. Why do women need to be nice? Ellen built her brand on the idea of being harmless and nice, but it seems as though she may have felt increasingly trapped by the image she created.
Sigourney Weaver
"When you're young, there's so much now that you can't take it in. It's pouring over you like a waterfall. When you're older, it's less intense, but you're able to reach out and drink it. I love being older."
What a beautiful perspective on getting older. Sigourney Weaver is still working hard in the fifth decade of her career, with seven movies in production including the Avatar sequels. Aging does not mean slowing down.
Cher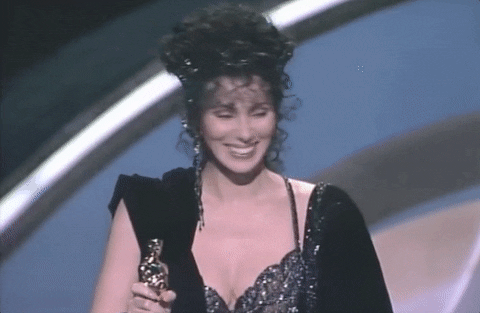 To be honest, this entire list could be quotes from Cher. She's always been outspoken and unapologetically free-spirited. As a side note, if you haven't seen her in Moonstruck, please check it out. Cher is an iconic singer, of course, but underappreciated as an actress.
"Women have to harness their power—its absolutely true. It's just learning not to take the first no. And if you can't go straight ahead, you go around the corner."
Alfre Woodard
It's hard to imagine a legend like actress and activist Alfre Woodard ever feeling insecure. Her perspective on the self-criticism so many women experience about their bodies is a radical way of reframing the conversation we have with ourselves.
"Everybody has a part of her body that she doesn't like, but I've stopped complaining about mine because I don't want to critique nature's handiwork … My job is simply to allow the light to shine out of the masterpiece."
Sally Field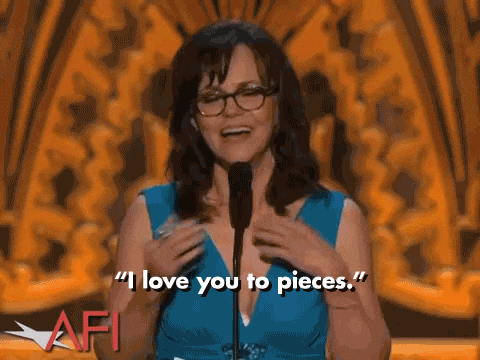 "I've gathered strength behind my years, I owned them, I've earned them, I've deserved them, I have a right to have them."
Sally Field has been a working actress sine 1965, when she starred in the TV show Gidget. She's grown from the cute, surfing teenager (and flying nun–the 60s were a strange era) into one of most revered voices in Hollywood.
Jane Fonda
"You don't learn from successes, you don't learn from awards, you don't learn from celebrity, you only learn from wounds and scars and mistakes and failures. And that's the truth."
Jane Fonda's path through life has been a fascinating one. She started off privileged, as the daughter of actor Henry Fonda, yet always looked for ways to use her star power to help other people. In the case of her infamous visit to Vietnam in 1972, Fonda's activism caused her to be blacklisted by Hollywood for a time–and she's still hated by some to this day. She also protested the Iraq War, and more recently was arrested three weeks in a row during her 2019 environmental protests in front of the Capitol.
Oprah Winfrey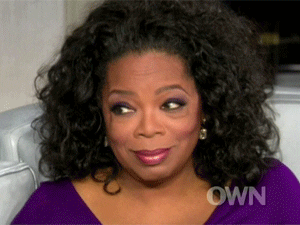 Oprah has been in the public eye for so long that's easy to forget how hard she had to work to get here. When she talks about getting older and becoming more authentic, we should listen.
"People who lie about their age are denying the truth and contributing to a sickness pervading our society—the sickness of wanting to be what you're not…. I know for sure that only by owning who and what you are can you step into the fullness of life."
Diane Keaton
"Here is my biggest takeaway after 60 years on the planet: There is great value in being fearless. For too much of my life, I was too afraid, too frightened by it all. That fear is one of my biggest regrets."
Diane Keaton is one of the most decorated actresses of her generation, with a career that spans Oscar-winning dramas and comedies–and a couple of "chick flicks," too. She adopted two children later in life, becoming a mom for the first time at the age of 50, and continues to work as an actress, photographer, writer, producer, model, and activist. Oh, and in her spare time, she's a real estate developer. No big deal.
Betty White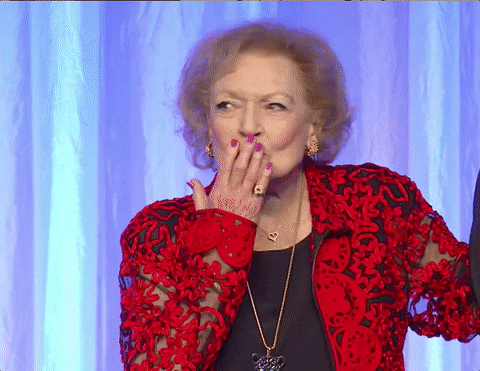 What could I possibly write about the incomparable Betty White that hasn't already been said? She's America's answer to Queen Elizabeth–a tough woman in her 90s who has lived through more than the majority of us will ever see. But QE2 doesn't talk nearly as much about sex. At least not to my knowledge.
"Best thing about being in your 90s is you're spoiled rotten. Everybody spoils you like mad and they treat you with such respect because you're old. Little do they know, you haven't changed. You haven't changed in [the brain]. You're just 90 every place else … Now that I'm 91, as opposed to being 90, I'm much wiser. I'm much more aware and I'm much sexier."