In the world of beauty and skincare, everyone is always looking for that miracle product.
We all want that product that will leave our skin looking hydrated and ageless, shrink those pores, keep the extra oil at bay, and give us a flawless Instagram filter-worthy glow. That's not too much to ask for, right?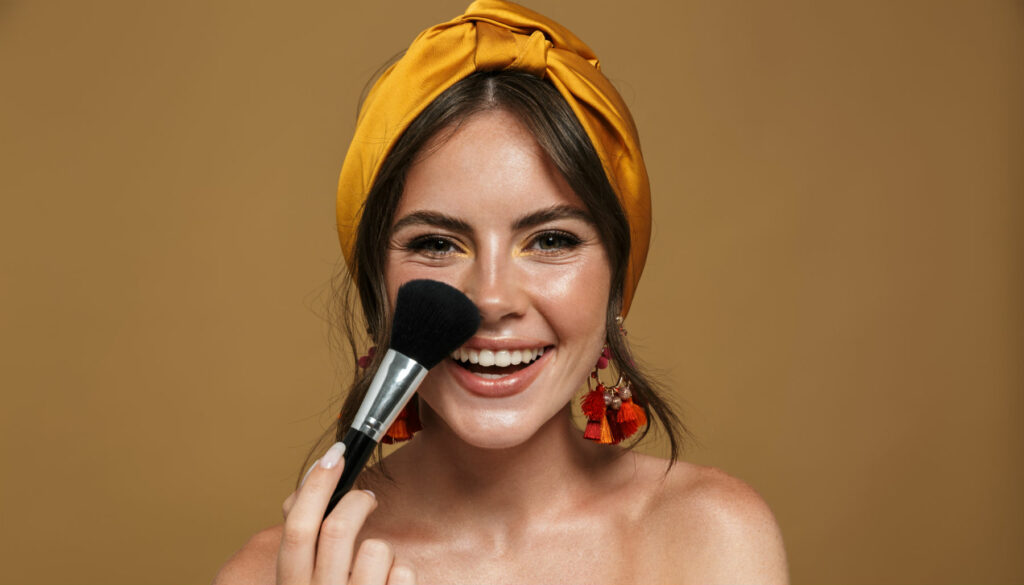 There are plenty of companies out there that promise their products will do all of that (and sometimes more!). But we all know from experience that those claims aren't always all that true. Besides, everyone's skin is different and has different needs. What works for me might not work for you, and vice versa.
Sometimes, hunting for the holy grail of beauty and skincare products can lead some to try unusual and unexpected things to achieve desired results.
Thinking Outside the Box Can Deliver Surprising Results… Sometimes
This can work out in your favor when it comes to some things, like cleaning your face with olive oil. Yep, go raid the pantry. Cleansing your face with olive oil is absolutely a thing and it does work. And by now, we've all incorporated contouring into our makeup routines, right? It doesn't seem weird at all now, and it is kind of expected. But it was definitely considered an unusual practice before it went mainstream.
Okay, but sometimes searching for that holy grail can lead to some… less-than-desired results. After all, we're mostly talking about using products outside their intended use. Coconut oil won't heal existing cavities, no matter how religiously you swish it around in your mouth. Please do not turn to Elmer's school glue as a DIY face mask to clear blackheads. Mr. Clean Magic Erasers are for household cleaning and not for your skin. And never, ever paint cold sores with fingernail polish. No, I am not making this stuff up. I really have encountered these suggestions!
Calamine Lotion
More recently, a new item has entered the trending beauty world: calamine lotion.
Yep, I'm talking about that pink goop that your mom used to put on your bug bites in the summer. Or, maybe you had to slather it on poison ivy after running through the woods. No, that's not what people are using it for when it comes to the beauty world. They are slathering the stuff on as a makeup primer under their foundation.
This hack really picked up steam on TikTok, just like plenty of other tips, tricks, and hacks. And while TikTok trends have certainly blessed us with plenty of good – hey, remember that easy baked feta pasta that went viral? – they have also popularized a lot of "hacks" we probably shouldn't be doing. And I'm going to go ahead and file the calamine lotion makeup primer under that list.
Calamine Lotion as a Face Primer?
So, let's back up and talk about what this makeup hack really is. It is really about as simple as it sounds. People are spreading a thin layer of calamine lotion on their faces. After letting it dry, they apply their foundation over top. The idea is that it will give you a flawless, matte look, and it helps keep oily skin at bay. Enthusiasts say that their faces stay perfect all day long.
Calamine lotion obviously isn't intended as a makeup primer. The stuff is an over-the-counter topical medicine used to treat mild itchiness. It is made of zinc oxide, ferric oxide, and phenol. Calamine is most often used to relieve things like bug bites, sunburn, chicken pox, poison ivy, and other mild skin conditions. It can also help absorb weeping of the skin caused by poison ivy, poison sumac, and poison oak.
I have no idea who decided that sounds like the perfect makeup primer, but here we are.
Does the Calamine Lotion Primer Hack Really Work?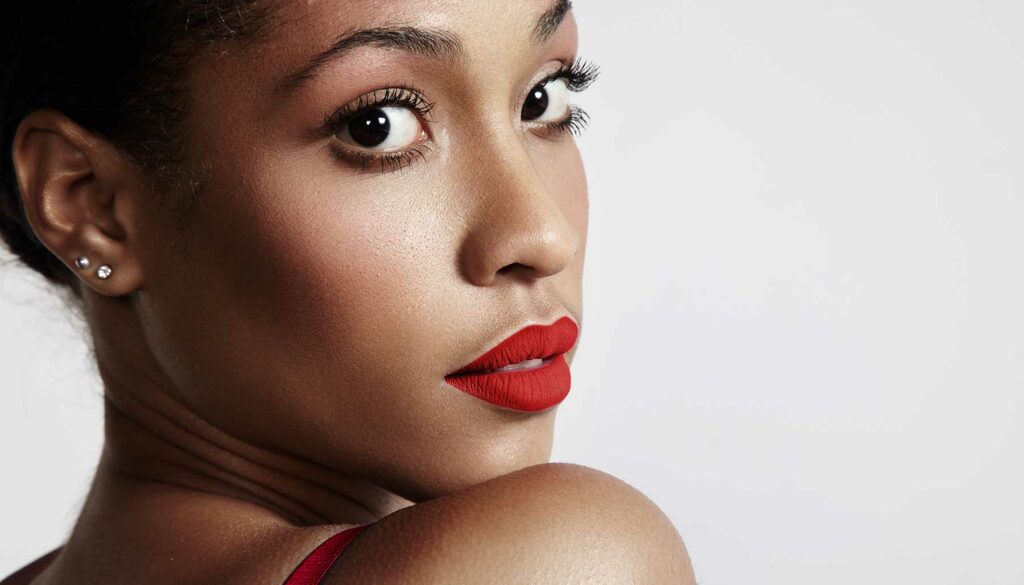 Yeah, but original uses aside… does it work as a makeup primer?
Well, kind of. But you still shouldn't do it.
Like I just said, it does work for some people. The ingredients of calamine lotion absorb excess oil, so the stuff is usually being sported by folks who have extra oily skin. The calamine lotion creates a barrier between your skin and your foundation, keeping oil at bay and preventing it from breaking up your makeup over the course of the day. This makes your makeup last a lot longer, and it supposedly hides pores really well, too.
That being said, though, don't rush out and buy a bottle of calamine lotion just yet. It's tempting, I know – but you're better off without this beauty hack. It might look amazing the first (or third, or even ninth!) time you use calamine lotion as a primer. However, you could be doing some serious damage to your skin in the process.
Calamine lotion isn't designed for everyday use. It should only be used for a limited amount of time. In fact, the side of the bottle has a warning about discontinuing use after seven days. Clearly, that doesn't include use as a daily primer.
You'll also notice two other warnings on the side of the bottle: keep away from eyes and mucous membranes, and contact a Poison Control Center if you ingest it. In other words, this product shouldn't be anywhere near your face.
How This OTC Medicine Can Damage Your Skin
Okay, but how about all that damage to your skin?
Overuse of calamine lotion and other astringents can seriously dry your skin out. If you have really oily skin, you might not notice this as much, or maybe it might take longer for the effects to kick in. But many people could end up with troublesome dryness, disrupting their skin's protective barrier. This is bad news because it could affect whether the skin barrier can prevent germs, chemicals, and allergens from penetrating the skin. It leaves your skin more prone to irritation, inflammation, and dehydration. It's also more at risk for infection and dermatitis.
Too much calamine lotion can also make existing skin issues worse. I'm talking about dry skin but also acne, eczema, rosacea, and other inflammatory skin conditions. While it might cover up your problem areas in the short term, it could end up fanning the flames instead.
It's also worth noting that, while rare, it's possible to have an allergic reaction to calamine lotion. Symptoms can include:
Itching
Rash
Hives and/or swelling
Tightness in your chest or throat
Difficulty swallowing
Blisters or peeling skin
Dizziness
Wheezing
Fever
This is when I tell you to seek medical attention immediately if you develop any of those symptoms!
Skip the Calamine Lotion and Check Out These Foundation Primers Instead
Luckily, there are plenty of good makeup primers out there already. They might not be thick and pink, but they are approved for daily use. And many brands have introduced primers made specifically to provide shine control all day long.
Smashbox Photo Finish Foundation Primer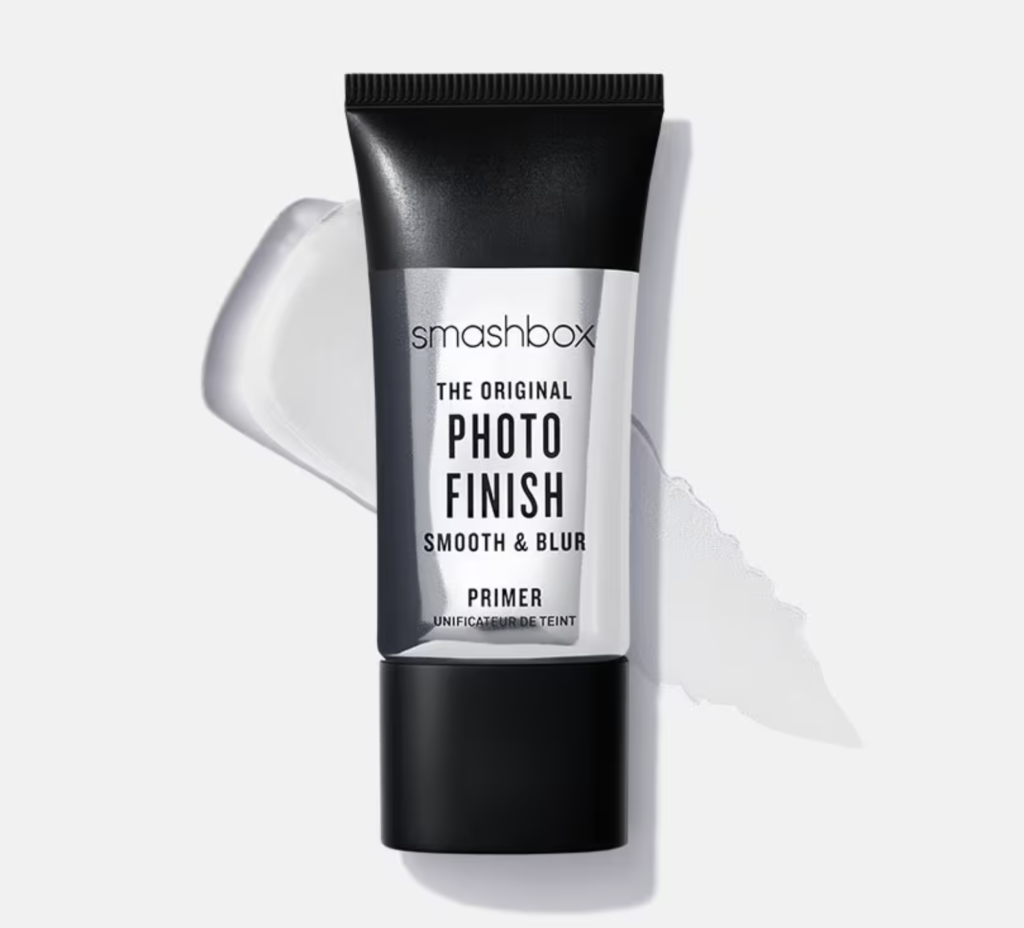 This primer from Smashbox has been a long-time favorite of mine. Just like the name implies, it smooths and blurs fine lines, pores, and other imperfections. It will help your makeup go on and stay on better. Plus, it's lightweight and velvety, making it comfortable for all-day wear.
Check it out here: Smashbox Photo Finish Foundation Primer
In recent years, I also discovered a pretty good dupe from the budget-friendly brand The Ordinary. Their High Adherence Silicone Primer will do the same job, but it comes at a much lower price point.
Related: Drugstore Dupes You Have to Try to Believe
Fenty Beauty Pro Filt'r Mattifying Primer
If you have been thinking about testing the calamine lotion craze because you have oily skin, try out this primer from Rihanna's beauty line instead. The Fenty Beauty Pro Filt'r Mattifying Primer delivers all-day shine control – making it perfect for anyone that has combination or oily skin. And like all good foundation primers, it will help improve and extend foundation wear. Fans of the original primer from FB will notice this one has the same lightweight, cushiony texture you already love.
Check it out here: Fenty Beauty Pro Filt'r Mattifying Primer
Make Up For Ever Shine Control Step 1 Primer
This primer is another amazing choice for anyone hoping for all-day shine control. The Shine Control Step 1 Primer, made with ginseng and mineral clay, absorbs oil and controls shine for up to 20 hours. The primer also smooths and blurs imperfections, giving your skin a more refined texture. This will help keep your foundation looking flawless all day and apparently all night too! 
Check it out here: Make Up For Ever Shine Control Step 1 Primer
Make Up For Ever has an entire line of primers that address a variety of concerns. If you've been eyeing the calamine lotion hack because of its longevity but you don't need the oil control, you can still take advantage of that extended flawless finish. The brand's Color Corrector Primer, Pore Minimizer Primer, and Hydra Boost Primer all last for 24 hours.