One of the best parts of fall is getting to pull out the warm clothes stored in under-the-bed boxes. After months of humidity, I love when the air gets cooler and the temperatures start to drop. It means it's time to snuggle up in a warm fall sweater or pop on a cute cardigan for the day.
If you're looking to change up your wardrobe and add some new styles, look no further than these three fall sweaters that aren't just cute – they're good for the planet.
Pact's Honeycomb Knit Crew Sweater
Pact is one of the leading sustainable brands on the market. They partner with Fair Trade Certified factories to ensure that the workers making their products have ethical working conditions, and almost everything they sell is made with organic cotton.
Most of their clothes come in either neutrals or jewel tones, meaning that they're easy to mix and match with the rest of your wardrobe. The Honeycomb Knit Sweater is pricey at $100, but the classic crew cut style and the high-quality materials mean you'll be able to wear it for years – so it's more than worth the price! It comes in charcoal heather, marsala, camel, and army green.
This classic sweater goes fantastic with jeans and khakis, but there's no reason you couldn't dress it up with work trousers, too. It's so versatile that is' worth the price, and you'll want to wear it all fall long.
H&M's Conscious Rib-Knit Cardigan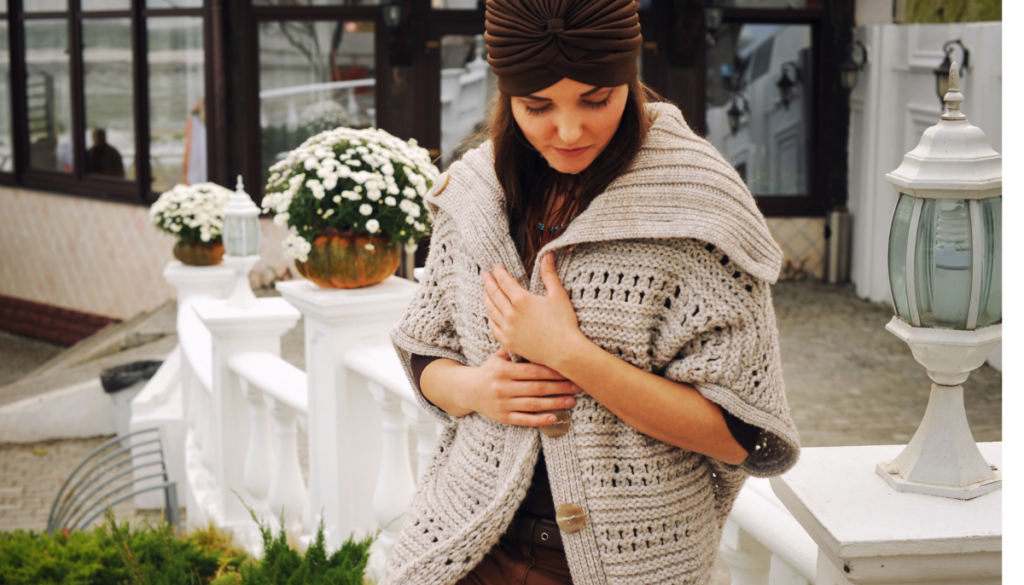 H&M has made some mistakes in the past when it comes to how they source their materials, but the company is making a focused effort to use more sustainable practices. They aim to use 100% recycled or other sustainably sourced materials by 2030.
H&M's Conscious line currently offers products that have at least 50% more sustainable materials, such as recycled polyester or organic cotton. The Rib-Knit Cardigan is extremely reasonably priced at $29.99 and comes in both beige mélange and gray mélange.
The chunky buttons give this cardigan extra flair. Layer it over a tank top or a t-shirt (depending on how cold it is outside!) and pair this ultra-neutral with any colored bottoms that you like!

Tentree's Highline Wool Cable Crew Sweater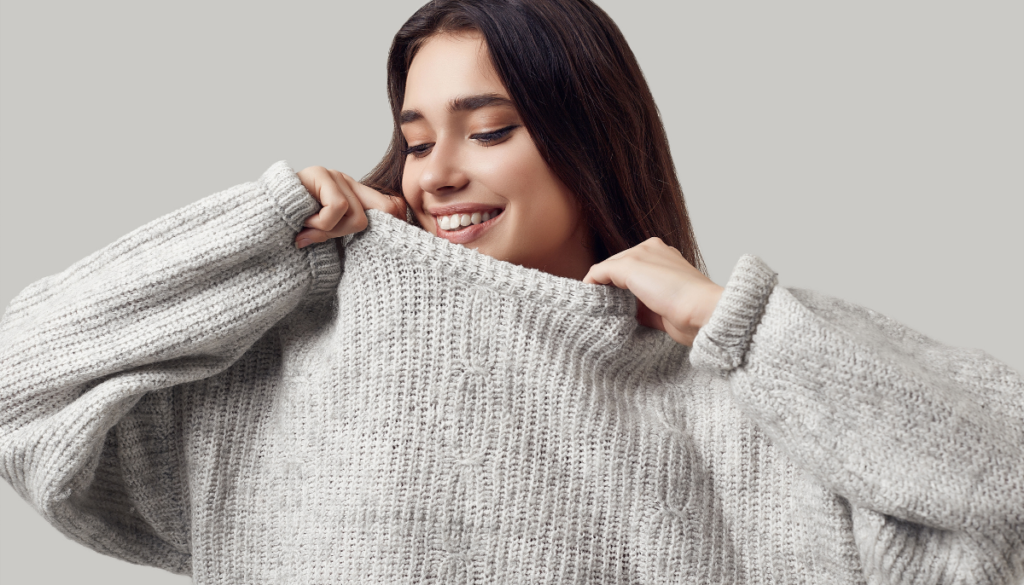 Tentree is, of course, all about the trees. Every time you purchase an item from them, the company plants 10 trees. That's a pretty great reason to choose this sustainable brand, but it's not the only one. Like Pact, they prioritize using less water than most fast fashion brands – in fact, a tentree sweatshirt takes 75% less water to make on average than the other sweatshirts in your closet.
Tentree's Highline Wool Cable Crew Sweater costs $88, but just like the sweater from Pact, this classic style can be worn for years. It only comes in one color, elm white heather, and it's made of 44% recycled polyester, 30% organic cotton, and 26% wool.
The pretty pale white can be coordinated with so many different pant, skirt, and scarf colors. There's also no reason you can't layer it over a dress! It'll keep you cozy through the fall and winter, and again, the high-quality materials means and classic cut mean that this sweater will last you for years. 
You can be both cozy and eco-friendly all fall and winter long. If you purchase these three sweaters brand new, you don't have to feel guilty about contributing to fast fashion waste because of the eco-friendly materials and working conditions.
Get snuggly in one of these sweaters on the couch and enjoy your favorite holiday movie, or wear one out to meet up with friends. All three of these sweaters will look great no matter where you are or what you're doing, and best of all, they'll keep you warm!