Everything old is new again in home décor trends. Today's styles will someday become cool again—but first, they've got to become tacky. It's all a cycle, my friends.
One caveat before we begin: The most important thing is that you feel happy and comfortable in your own home. Decorating trends come and go, but as long as you like it, then you're doing everything right. Besides, in twenty years it'll come back in style.
Tacky: Farmhouse Style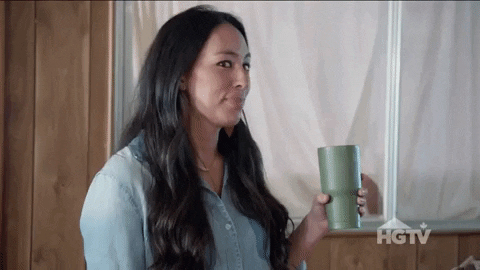 Joanna Gaines might have made "shiplap" a household word, but the farmhouse trend is well on its way out. In five years, those farmhouse makeovers will be seen as hopelessly tacky and outdated. Frankly, if I never have to see another interior sliding barn door, I'll be delighted.
The clean yet chippy aesthetic of farmhouse décor is played out. No more galvanized tin light fixtures, tobacco baskets over the fireplace, or fake antique milk crates, please. Unless you live in an actual farmhouse and the décor has been handed down through generations, of course.
Tacky: Grey and Greige
Already, grey and "greige" (grey plus beige) paint jobs are the sign of a hasty house flip. These colors were seen as a more modern alternative to "builder's beige," the ubiquitous color of every rental house and apartment for decades. However, the cool tones of the paint aren't very cozy, and it can be hard to incorporate existing furniture and artwork into the color scheme.
Weirdly enough, beige is actually making a comeback! Younger people who didn't grow up with the negative associations of older generations are embracing the warmer, earthier alternative to grey.
Read More: The Best Interior Paint Colors for Every Zodiac Sign
Trendy: Granny Chic
Rather than monochrome minimalism or white-on-white farmhouse chic, embrace maximalism. Not just any maximalism, but the eclectic and multicolored coziness of granny chic. Think gently mismatched antiques, lots of overlapping colors and textures, and as many vintage knickknacks as your heart desires.
You may have heard the term "grandmillennial" to describe the resurgence in old-fashioned home décor. An even newer trend is "coastal grandma," which combines the basic design principles of the style with a nautical or seaside flair. Thrift stores and estate sales are your best sources for furniture and decorations. For example, you can still pick up a full set of vintage china for a song—although that may not be true forever as younger folks start to snap up more and more of them. Just follow your instincts, have fun, and experiment. You'll know when your space crosses the line from cozy to cluttered.
Trendy: Four-Poster Beds
Forget austere platform beds. It's time to get the four-poster palace of your dreams! Four-poster beds first came into vogue before central heating was invented. To stay warm throughout the night, wealthy folks would close the curtains so that their body heat remained trapped inside. It also afforded them some privacy, as there were often servants moving in and out of the room. Poor folks didn't have to worry as much about any of this, as they usually slept multiple people to a bed.
A modern four-poster tends to have lighter, airier curtains—or none at all. Not all styles include rails for canopies. The frames can be made of metal poles or carved wood, ranging from simple to heavily ornate styles. Just make sure to measure your ceiling height before you buy one, including any fans or light fixtures!
Tacky: Flat-Pack Furniture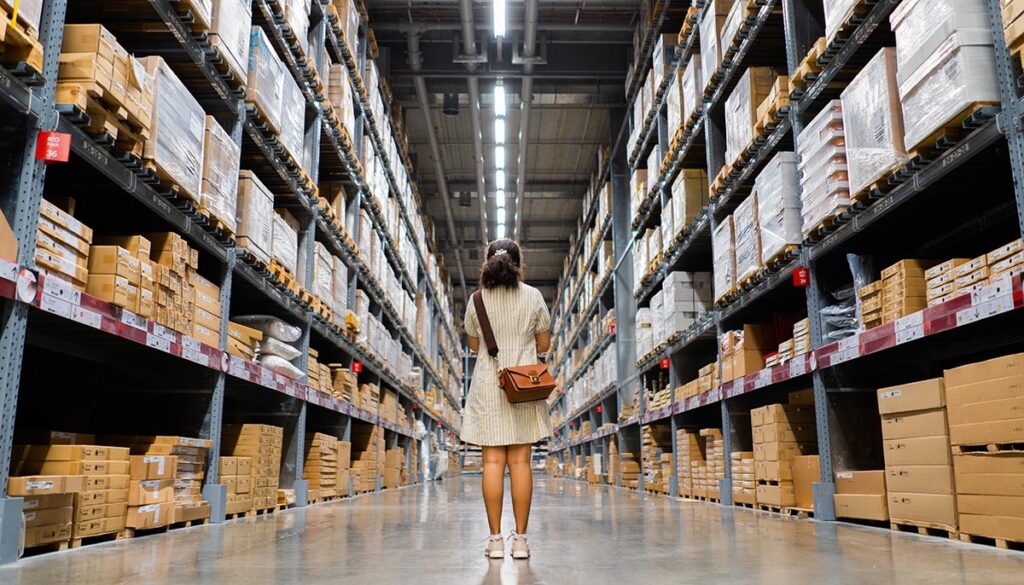 IKEA furniture has a lot of good qualities, starting with affordability and ease of transport. The flat-pack boxes fit in most cars, and you won't have to hire movers to help you get them inside. Their designs can be pretty stylish, too, although Scandi minimalism isn't really my style.
There are some major downsides to mass-produced flat-pack furniture, however. Cheap though it is, this stuff is not built to last. If you've ever tried to move a BILLY bookcase only to have it tilt sideways, then you know that the quality isn't the same as solid wood. Sure, some flat-pack pieces can be moved multiple times without a problem, but that tends to be the exception rather than the rule.
The environmental impact of cheap, disposable furniture made in factories is also a reason why this stuff is slowly going out of style.
Trendy: Actual Rooms
This might be the trend that makes me the happiest out of the whole list. Open-concept homes are slowly going out of style as younger homebuyers prioritize actual rooms over big, cavernous spaces. Although it's been a near-ubiquitous trend for decades, people are finally realizing that it's kind of nice to have your kitchen behind a closed door instead of connected to your living room.
Of course, you can always find traditional floorplans in older homes (that haven't been renovated into oblivious). However, I'm looking forward to the time when new builds are neatly partitioned into individual spaces for different purposes. One of the reasons this trend is finally going out of favor is the shift to work-from-home jobs. People realized that they wanted privacy and boundaries.
Another reason to favor rooms over open-concept design is energy efficiency. Smaller spaces allow you to set up different HVAC zones, focusing your cooling and heater power where it's most needed.
The good news is that even if you buy an open-concept house, you can build new walls to separate your "great room" into more practical spaces.
Tacky: Accent Walls
Remember when everybody wanted an accent wall? I blame Trading Spaces. It seemed like adding an accent wall was a clever yet affordable way to transform your space. Minimum effort, maximum impact. Sounds great, right?
Accent walls feel dated these days. Especially if they're covered in oversized wallpaper patterns. And it's even worse if that wallpaper is tropical foliage. Rather than painting or papering a single wall, just commit to a bold paint color. The jury is out on wallpaper, though. If you've ever tried to remove old wallpaper, then you know it's a pain. Modern removable vinyl wallpaper is trendy, but it may not age well. It's too early to tell.
Trendy: Fabulous Kitchens
Save us from all-white kitchens with open shelves, subway tile, and bare lightbulbs! Yeah, this trend is ready to go. Nobody actually likes dealing with open shelves in place of kitchen cabinets. It's so hard to keep them tidy, and everything will gather dust. There's a reason we invented cabinets!
Instead of stripping your poor kitchen down to the bare bones and painting everything white, get decadent. Full cabinets—we're talking lower and upper—will change your life if you've been making do with open shelving. Paint those cabinets a rich, dark color rather than dated gloss white. Teal, navy blue, and royal purple can totally transform a boring kitchen. And, when trends shift again, you can always paint over it again.
Tacky: Bland Global Style
Raise your hand if you've bought home décor at World Market! Mass-produced "global" furniture, linens, and rugs aren't unique or quirky. Or even very interesting. Rather than throwing a few ikat pillows on the sofa, consider decorating with items that have personal or cultural significance to you. Whether you're inspired by your heritage or the region where you live, it'll feel a lot more personal.
If you're drawn to the aesthetic of a particular culture or region, try to patronize those craftsmen directly! Even if you can't travel there in person, you can find ways to cut a few middlemen by purchasing things online.
Trendy: Back to Nature
Have you been feeling out of touch with your (literal) roots? It's trendy to bring elements of the outdoors inside, starting with plenty of house plants. However, be warned that those giant—and expensive—fiddleleaf fig trees aren't as popular as they used to be.
Vibe with the seasons or choose a color palette that echoes the natural beauty of your region. You might also consider pieces that evoke different elements, such as candles, natural wood, or fountains.
Read More: Houseplants That Are Safe to Have Around Your Dogs and Cats
Tacky: Wall Hangings and Slogans
I think we all know by now that those "Live Laugh Love" signs are passe. Frankly, any signs are a bit outdated by now—even if you claim that they're ironic. Don't put decals on your walls with inspirational sayings, please. Word art of all kinds is so overdone. A picture is worth a thousand words, after all.
Finally, let's talk about macrame wall hangings. For a few years, it was cool again to hang elaborate cat's cradles on your walls. Bonus points if the macrame was hanging from a literal branch. People who lived through the 70s were dismayed to witness a macrame renaissance, but it was relatively short-lived. Again, consider actual art rather than string. Particularly if you have cats.