Imagine waking up with a no-muss, no-fuss full face of makeup on and just going about your day? Now, imagine doing so without a single smudge and clean skin. If this sounds like a dream to you, you'll be happy to know that others are already living an "I woke up like this" reality. And it's all thanks to the growing permanent makeup movement.
By now, you've probably heard of this trending cosmetic procedure. While it's currently still blowing up on TikTok, permanent makeup practices have actually been around for ages.
For anyone who feels remotely out of the loop, here's the basic scoop: permanent makeup is a semi-permanent, tattoo technique. It's sought-after for those with certain medical conditions, those seeking fuller and more shapely brows, a more colorful pout, enhanced lashes, or a picture-perfect cat-eye. You can even get freckle tattoos.
Here's our guide to permanent makeup featuring insights from beauty buffs, Tiktokers, skin experts, and permanent makeup artists.
What is Permanent Makeup?
Firstly, don't confuse this blossoming beauty trend with the tattooed makeup techniques of the '80s and '90s. It's next level. These days, permanent makeup no longer looks like a drawn-on tattoo where makeup should be. Instead, it looks like the real deal and as oodles of influencers continue to boast: surprisingly natural-looking results.
Per the Smart Beauty Guide, "permanent makeup uses tattoo techniques to enhance or reproduce features that are not pronounced or have been lost due to aging, a medical condition, or scarring. Cosmetic tattooing is most often used for the face, but also can improve scars, any uneven coloring of the skin (vitiligo), and restore the areola after breast surgery."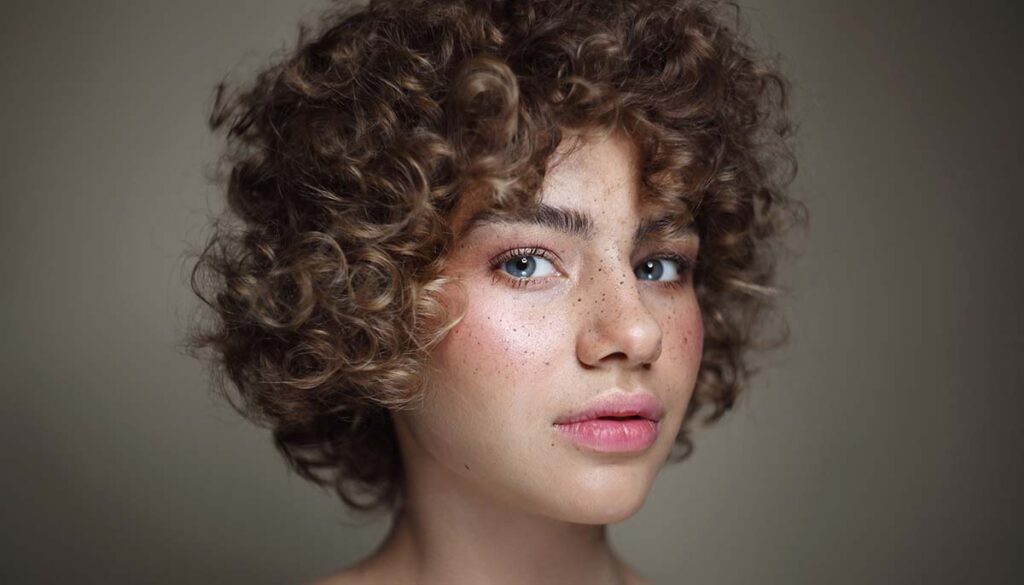 It should be noted that terms like permanent makeup, semi-permanent makeup, cosmetic tattooing, and micro-pigmentation are basically names for the same thing, which is "implementing pigment into the papillary layer of the dermis," per Byrdie.
If you start browsing through the endless options online, you'll start to notice that many artists use different names for the same procedures. And mix-ups do happen. With that said, all of these cosmetic tattooing procedures technically fall under the permanent makeup category.
Is it Safe? Here's What Skin Experts Say
While permanent makeup is generally deemed safe, it does come with risks. Where needles are involved, the risk of infection is always possible. Doctors and beauty buffs agree: it's crucial to take proper care of your new ink and yourself post-procedure. Make sure you're going to a licensed professional in a sanitary medical spa or clinic.
There are a lot of people offering permanent makeup services, so do your research and choose wisely. Also, it might be wise to talk to your doctor and/or dermatologist first to rule out allergies or sensitivities. According to WebMD, allergic reactions are rare, but still possible. And remember, this is a semi-permanent to permanent decision, so it's better to be safe than sorry for more than one reason.
Again, proper TLC for your permanent makeup during the healing process is key. So study up on permanent makeup aftercare 101. The healing process for this makeup tattoo is significantly shorter than your traditional tattoo. According to skin experts, healing times will always vary, but cosmetic tattoos generally need between three and five weeks to fully heal.
While the overall process might be shorter than getting a typical tattoo, dermatologists (and those who've gushed about their inked-up makeup on social media) say you can still expect similar scabbing, flaking, and dryness while you wait it out.
Read More: Home Remedies for Your Skin That Actually Work
Microblading
No matter the shape, size, color, or most of-the-moment brow trend, brow trends are definitely in. This year, it seems the best brow hacks are more abundant than ever before. So unsurprisingly, there's a lasting way to get selfie-worthy brows: microblading. And it's been a go-to practice for years.
Here's how it works. A permanent makeup artist makes ultra-thin, hair-like strokes that give off the appearance of full, symmetrical brows. The needle deposits a special pigment into the thin little cuts along the brow line. Many who've tried it say it's a lot less painful than it sounds, most commonly calling this tattoo method "mildly uncomfortable." A numbing cream is applied beforehand as well.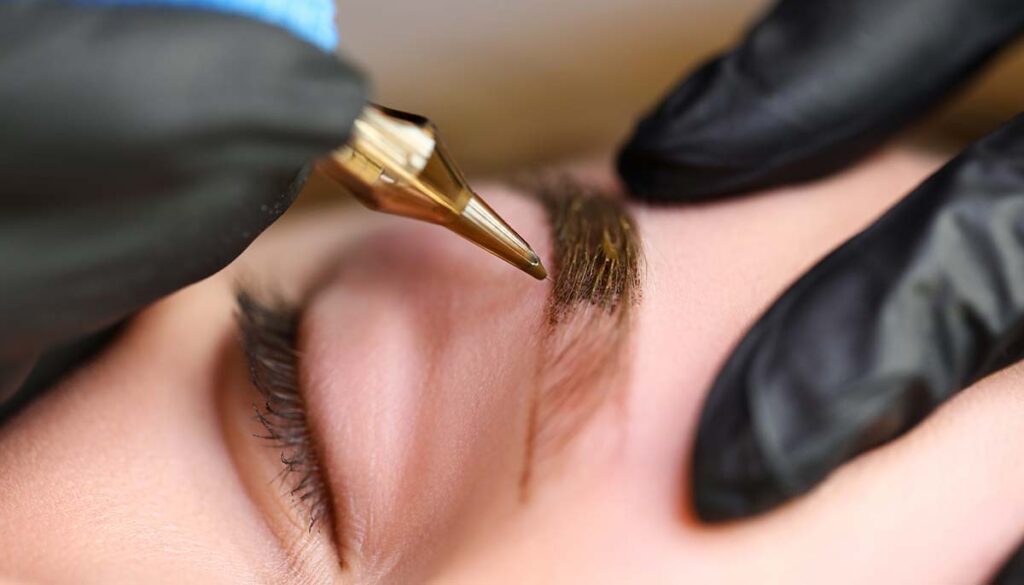 It's worth noting that this semi-permanent ink doesn't cut as deep as a typical tattoo, although it does create a "wound." Because the ink doesn't penetrate as deeply, fading will typically happen significantly faster.
Obviously, there's nothing wrong with letting your permanent makeup fade naturally. However, if you like what you see post-procedure, it's suggested that come back in about 12 months for a brow touch-up. According to permanent makeup pros, microblading typically lasts a year or two.
Per Healthline, "your skin should heal in 25 to 30 days. It'll likely feel tender and painful at first, but this will go away over time. Your brows will also darken and lighten before revealing their final color. It's normal for your skin to flake and peel as healing takes place." And save up for this one. Currently, microblading can set you back anywhere from $400 to $2000.
Read More: Thinking About Getting a Tattoo? Read This First!
Lip Blushing
Lip blushing works a little differently than it sounds. First things first, there's no blush involved. Instead, this trending beauty treatment is a semi-permanent tattoo process of lip lining and adding pigment. Unlike lip fillers, this form of lip enhancement is noninvasive. With lip blushing, a permanent makeup specialist uses needles to deposit pigments to your lips.
While there's no actual filling involved, many who've tried it say lip blushing also gave the appearance of fullness. The better the artist, the more skilled they'll be at creating the illusion of pillowy lips with color placement. Currently, lip blushing is dubbed a more natural-looking filler alternative. However, it's not cheap. It typically costs between $500 to $1500 for one session, which lasts between one and three hours.
While lip blushing is designed to last several years, experts say you'll likely need a touchup or two. To extend the life of your cosmetic tattoo, do things like wash your lips after meals, moisturize your lips, and avoid over-exfoliation.
Permanent Eyeliner
Let's face it, trying to get flawless eyeliner can be a real pain, and it's rarely a fool-proof process. In the realm of permanent makeup, many are calling this cosmetic procedure a lasting solution to smudging, running, and shaky lines. And yes, that means you'd be wearing your perma-eyeliner 24/7 for as long as it last.
With permanent eyeliner, pigment is placed on your lash line to give the look of eyeliner. These color deposits fall into the semi-permanent category but can last for a couple of years. And if you're okay with needles near your eyes, permanent eyeliner procedures are only said to only hurt a little.
In the end, you'll be left with practically perfect eyeliner. Just make sure these lasting lines are always drawn on your face by a highly trained, licensed, professional. On average, permanent eyeliner can run you anywhere from $600 to $1200. So be sure you're getting exactly what you are paying for.
Read More: Why You Should Consider Using Clean Makeup Products
Tightlining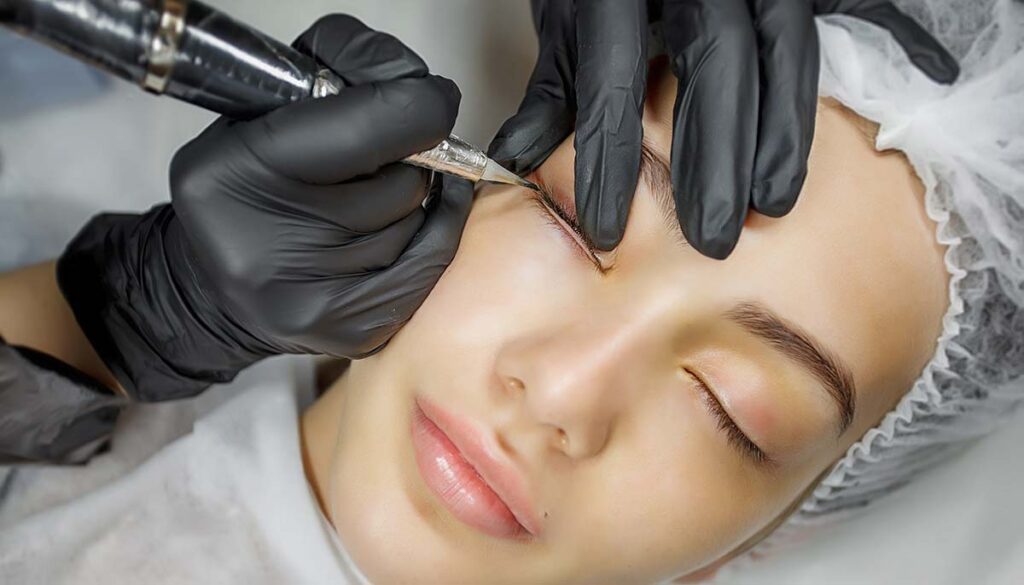 Have you heard of tight lining yet? Give this trend time. A tight line is a form of permanent eyeliner, but the lashline enhancement is meant to be subtle and give a "barely there" makeup look. With the tight line style tattoo, pigment is deposited between the individual layers and spaces of your eyelashes, darkening the lash line until it appears fuller.
As you might've guessed, any tight line is going to be thinner than permanent eyeliner. It's ideal for those looking for their lashes to be given the appearance of natural fullness. The cost of one procedure ranges from $500 to $1,000.
Should You Give Permanent Makeup a Try?
So why get permanent makeup? If you ask tons of influential TikTokers and beauty-obsessed bloggers right now, they're saying "why not?" more and more. On social media, those who've given permanent makeup a try frequently note that the cosmetic procedure saves them time, and money.
While the price tag might be high, it's dubbed a "low maintenance" part of their beauty routine and you won't be replacing your beauty products nearly as often. It's also being turned to as a makeup alternative for people with skin sensitivities.
Due to the more natural-looking results, permanent makeup enthusiasts continue declaring how good it feels to go to bed and wake up all done up. In fact, this growing beauty trend is officially dubbed the "I woke up like this" beauty movement.
Ultimately, only you can decide if it's worth the expense, the commitment, the risks, and the hype. Remember, you're beautiful the way you are. But if permanent makeup appeals to you, go for it. Just be sure to do your research, talk to your dermatologist beforehand, and choose a credible and licensed specialist to tattoo that beautiful face.
Read More: The Best Drugstore Dupes For High-End Makeup Products