Loss happens to us all throughout our lives. Yet, despite the universality of grief, it's a subject that many of us try to avoid. When we ignore grief, however, we can't heal. The emotions of grief can be unpredictable and alarming, so having a guide—even if that guide takes the form of a book—can help you navigate this new landscape.
From fiction, non-fiction, memoir, and even graphic novels, these titles represent some of the best writing about bereavement.
Note: This post discusses sensitive and potentially triggering topics.
Crying in H Mart
I've recommended Michelle Zauner's hilarious, heartbreaking memoir more than once—but it's just that good. Crying in H Mart chronicles the loss of Japanese Breakfast rocker Zauner's mother through the lens of food. After her mother passes away, Zauner finds herself unmoored from her heritage as a Korean-American. Grief blindsides her in the Asian grocery store H Mart.
Crying in H Mart is a feast for the senses, written with unsurprising lyricism and keen insight into the often-complicated relationships between mothers and daughters.
The Stepping Off Place
Cameron Kelly Rosenblum's debut novel follows teenage Reid as she deals with the sudden, shocking death of her best friend, Hattie. In trying to understand why Hattie took her own life, Reid uncovers secrets that change everything. Although the book is aimed at teenagers, The Stepping Off Place is surprisingly relatable to anyone going through mental health struggles or the bewildering experience of loss.
It's OK That You're Not OK
Megan Devine's guide to coping with grief is one of the best books on the market for people who have lost a loved one. Since its publication in 2017, It's OK That You're Not OK has remained on Amazon's bestseller lists. "Grief is simply love in its most wild and painful form," writes Megan Devine. "It is a natural and sane response to loss."
She explores not only the experience of grief but the ways in which our culture makes it more difficult to deal with loss. When you're tired of all the meaningless platitudes, Devine's advice is clear-eyed, practical, and accepting. Devine lost her partner in 2009, and since then, she's found purpose in helping others learn to cope with similar losses.
Read More: How To Practice Self Care According to the Zodiac
The Year of Magical Thinking
Joan Didion wrote The Year of Magical Thinking after her husband and daughter went through back-to-back medical tragedies. Just days after their daughter was rushed to the hospital with an illness that left her in a coma, Didion's husband died of a heart attack. Then, when it seemed like her daughter might be on the path to recovery, tragedy struck yet again. Didion fought against the reality of what had happened to her life during the period she came to call the year of magical thinking.
Vanessa Redgrave performs the audiobook adaptation of Didion's memoir, and it's superb. Redgrave also starred in the Broadway play based on The Year of Magical Thinking.
Lincoln in the Bardo
George Saunders won the Man Booker Prize for Lincoln in the Bardo, a novel about Abraham Lincoln following the loss of his eleven-year-old son. While the story is based on a foundation of historical facts, what follows is a fantastical journey into the afterlife. Saunders' novel might not be everyone's cup of tea—especially if they arrive hoping for a work of historical fiction. However, many critics feel that the strange, disjointed narrative of Lincoln in the Bardo is worth the journey. Just make sure to check out the free preview of the book before you buy it since the modernist prose can be a little challenging.
Dancing at the Pity Party
Tyler Feder's graphic novel isn't your usual narrative of grief. When she was a freshman in college, her mom was diagnosed with cancer. Afterward, she learned to live as "a motherless daughter." At turns funny and heartbreaking, Dancing at the Pity Party is "a dead mom graphic memoir" that never forgets the complexity of grief and everything that comes after. There are tears, yes, but also laughter.
This graphic novel memoir is especially helpful for Millennials who are now facing the loss of parents or for anyone who experienced the death of a family member as a young person.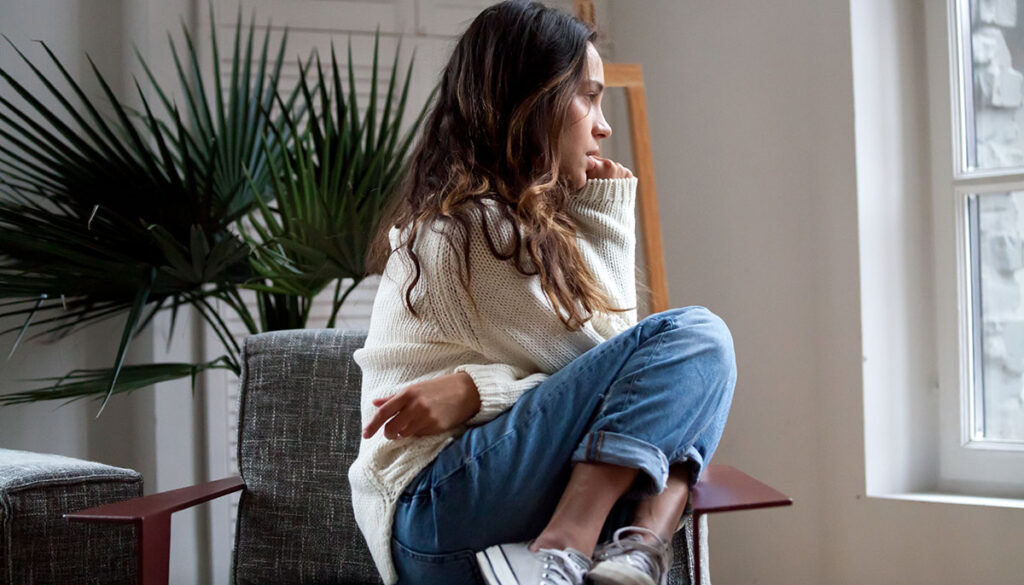 From Scratch
In From Scratch, Black American Tembi falls in love with Saro, an Italian man with a traditional family who disapproves of her. They marry anyway, but Tembi loses Saro to cancer all too soon. The focus of this memoir is not necessarily loss but the connection that Tembi finds with Saro's recently widowed mother. Tembi and her daughter spend five consecutive summers in Sicily with his family, experiencing the healing warmth of food and community.
Tembi Locke's beautiful memoir serves as the foundation for an upcoming Netflix series starring Zoe Saldana.
Wave
Sonali Deraniygala and her family were vacationing in Sri Lanka when the tsunami—and the resultant tidal wave—struck. Her husband, her parents, and her two children perished in the disaster, and only Sonali survived. In the face of his unimaginable tragedy, she struggled to make sense of a world that was forever altered. Wave is not an easy book to read, but it reveals the incredible power of resilience and the importance of celebrating the memories of those we have lost.
Bearing the Unbearable
Joanne Cacciatore's Bearing the Unbearable is presented in a series of 52 short chapters—one for every week of the year, perhaps. The book gives the reader space to go through the "wild and nonlinear" process of grieving. She collects stories from real people and draws on her experience as a Zen priest and bereavement counselor to create a series of meditation-like passages about life, love, loss, and grief.
Beginning with the loss of her infant daughter, Cacciatore is no stranger to grief, but she has found a way to bear the weight of a broken heart anyway.
H Is for Hawk
Helen Macdonald's celebrated book H Is for Hawk won a slew of awards, but that's not why you should read it. Her work defies genres, weaving together memoir, nature writing, and a surprising thread of biography in the form of fellow falconer and author T.H. White.
Following her father's death, Macdonald finds unexpected solace in training a young goshawk named Mabel. As an English professor and lifelong falconer, Macdonald's prose is as fierce and keen as Mabel herself.
The Grieving Brain
Some people take comfort in reading the stories of others who have been through similar losses, but Mary-Frances O'Conner offers a different kind of comfort. The Grieving Brain: The Surprising Science of How We Learn from Love and Loss explores what happens to us on a biological level when we lose someone we love. If you want to understand the mechanisms by which we grieve, this book will shed light on the neurological processes that happen when a person we love is no longer in our lives.
When Breath Becomes Air
Paul Kalanithi would not live to see his memoir When Breath Becomes Air top the New York Times bestseller list and become a finalist for the Pulitzer Prize. When he was diagnosed with stage IV lung cancer at the age of 36, everything that he believed to be true about his future suddenly became false. A trained neurosurgeon, he grappled with not only the medical knowledge of what was happening to his body but also the spiritual question of what makes a life worth living when you've been handed a death sentence.
Kalanithi passed away while he was working on the book, but When Breath Becomes Air persists as a kind of monument to his life. Like many of the books on this list, it isn't an easy read. However, although the book "is inherently sad," as the Washington Post review stated, "it's an emotional investment well worth making: a moving and thoughtful memoir of family, medicine and literature. It is, despite its grim undertone, accidentally inspiring."
Please Be Patient, I'm Grieving
"Do you know someone who's grieving and wish you could help? Are you the one grieving and wonder if what you're going through is normal? Do you wish those around you understood you better?"
Gary Roe's book Please Be Patient, I'm Grieving promises to answer all of those questions. It's a kind of how-to manual for dealing with grief, written in plain language by a hospice chaplain who has spent his career on the front lines of loss.
The book helps readers unpack their complicated emotions, whether they're at the epicenter of loss themselves or supporting a loved one who is struggling. Rooted in Christian teachings, Please Be Patient, I'm Grieving is a useful guidebook for anyone who finds themselves lost in the wilderness of grief.