Looking for natural perfumes that are better for you and better for the planet? Look no further, friend. Obviously, the only way to find your signature scent is to shop around until you find one that stays with you. And there's a lot out there to choose from.
To help you on your hunt, we've rounded up the best of the best from the clean fragrance world. Truth be told, we're not just impressed with the amazing scents themselves, but we're fully on board with how much do-gooding these brands consistently invest in.
Kai Perfume Oil
If you love soft, classic florals, just wait until you get a whiff of Kai Perfume Oil. Free of parabens, sulfate, phthalate, and phosphate, you can feel good about what's going onto your skin while you smell even better.
This clean, on-the-go perfume boasts a fresh bouquet of white gardenia, other tropical white florals reminiscent of Hawaii, and a lingering, creamy sweetness. The scent is often described as intoxicating, light, and layered.
Good Chemistry Queen Bee Eau de Parfum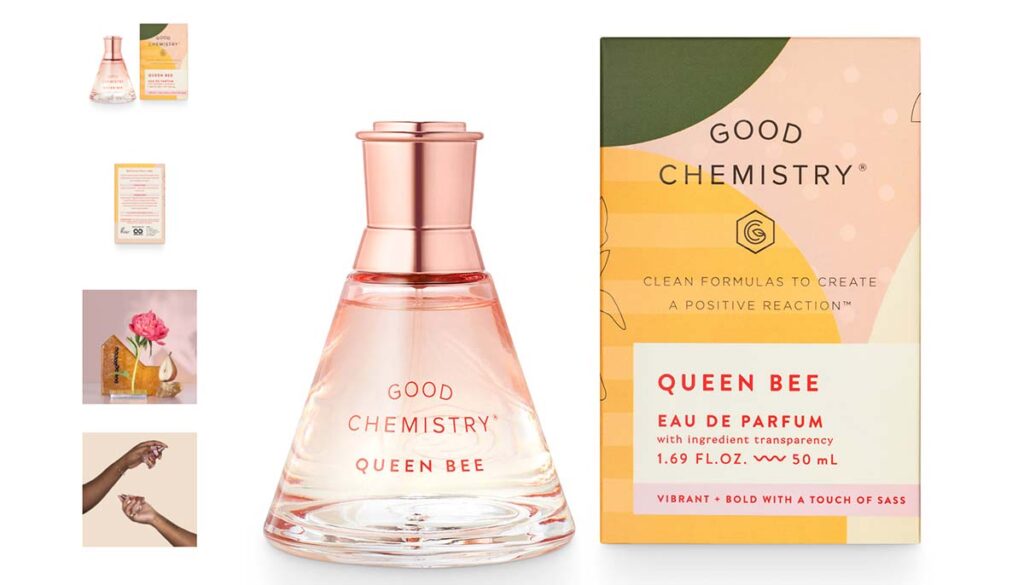 Some natural perfumes can be pricey, but Good Chemistry keeps it real in more ways than one. If you're on the hunt for something budget-friendly, Queen Bee comes continues to be a crowd-pleasing, community favorite.
Under $30 and well worth it all around, this environmentally conscious company's mission is "to keep our formulas clean, and day-brightening." And you'll fall deeply in love with the perfectly balanced notes of black currant, peony, and amber.
Read More: The Best Fragrance for Every Event
Lavanila Pure Vanilla
The scent masters at Lavanila have really outdone themselves with "the healthy fragrance," especially the Pure Vanilla. Not only is it free of harmful skin ingredients but it's formulated with a plethora of nourishing antioxidants. As for the scent, delight your senses with Pure Madagascar Vanilla, tonka bean, and creamy heliotrope.
On top of the endlessly alluring aroma, this forward-thinking perfume will soothe your skin every time you use it. Every scent comes with a wonderful mix of essential oils.
Scent-Organix I Am Bright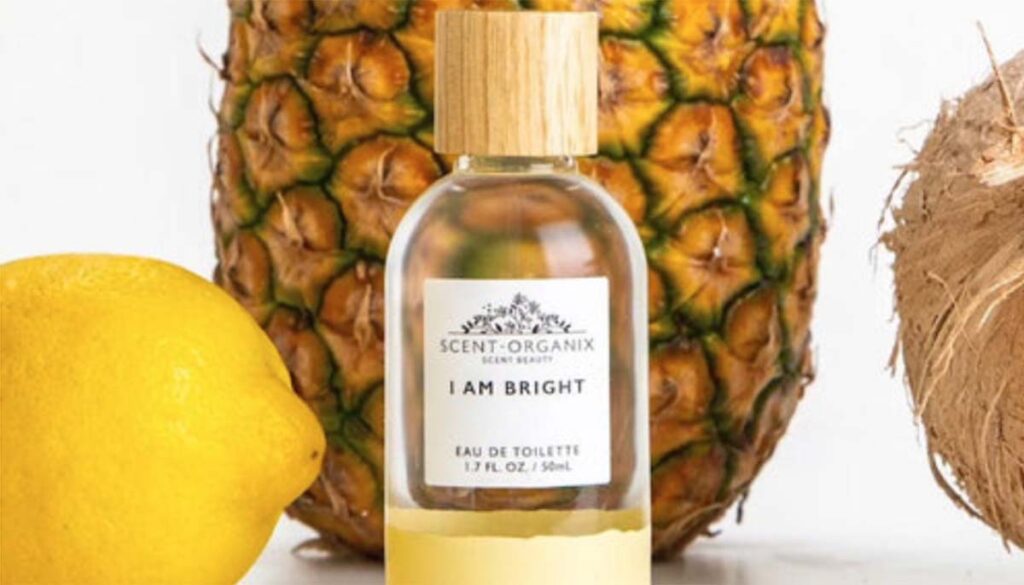 If you're partial to more tropical scents, I Am Bright will take you on a beachy getaway every time you breathe it in. Sustainable and skin-safe, this combination of pineapple, coconut, and Tiare flower is an island dream.
Scent-Organix devotes its brand to making vegan perfumes without phthalates, sulfates, or parabens. And while it does contain alcohol, it's 100% derived from sugarcane.
Dirty Coconut by HERETIC PARFUM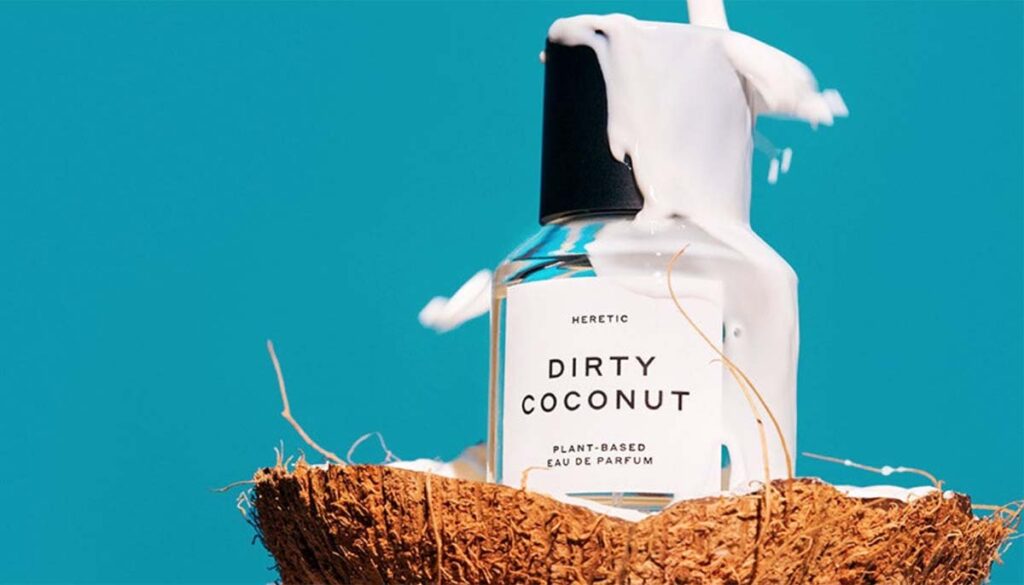 As noted by Byrdie, Heretic's claim to fame is "using the processes of perfumers past—aka, before synthetics hit the scene." Keeping things au natural, their wonderful plant-based perfumes are loaded with essential oils and blended in organic grape and sugarcane alcohols.
The options are all eye-catching, but Midnight Toker and Dirty Coconut are said to be the best-smelling. Calming and sultry, Midnight Toker contains full-spectrum CBD oil, warm nutmeg, pepper, amber, and vanilla. Fruity and warm, Dirty Coconut leads with notes of cedar, vanilla, coconut, sandalwood, and amber.
Read More: Beauty Benefits of Coconut Oil: Is It Worth the Hype?
Lake and Skye 11 11 Eau de Parfum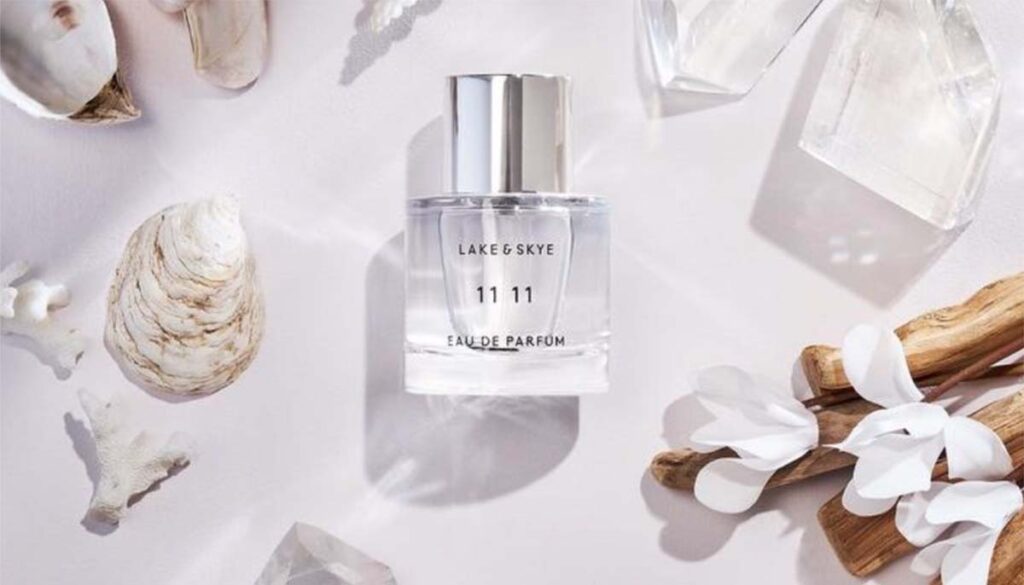 Sometimes, less really is more. Lake & Skye prides themselves on using the simplest ingredients for straightforward, unisex scents. "11 11" is by far their best-seller, seducing the senses with top notes of musky white ambers and made with organic sugar cane. "Isle" is a close second. And the brains behind the bold scents was once an executive at The Honest Company.
Cat Chen has developed this independent, wonderfully niche, incredibly clean, elegant perfume line that steers clear of all harmful chemicals.
Strange Invisible Perfumes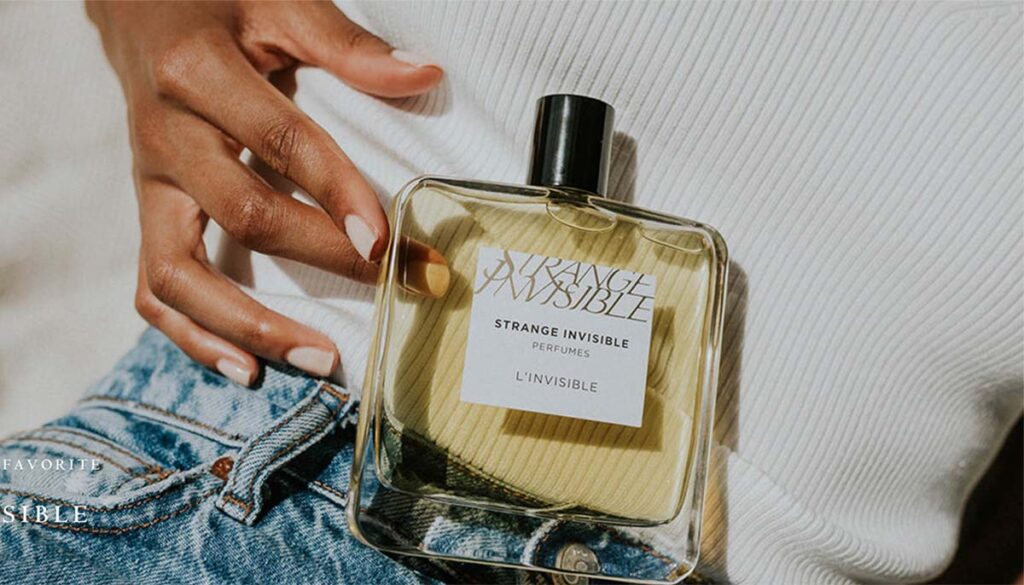 If your dream is to embody your favorite flower on a daily basis, Strange Invisible Perfumes can make it happen. Brought to you by a hydro-distilling method, this brainy brand doesn't just recreate floral scents with synthetics. Instead, top-notch perfumers extract the actual botanical aromas from the real-life flowers. Cool, right?
These certified organic fragrances are crafted with custom-distilled pesticide-free Napa Valley grape alcohol, completely clean botanical extracts, and distinctively striking scents.
Fresh Sugar Lychee
A favorite from Fresh, this delicious mix of grapefruit, lemon, mango, and lychee is sweet, refreshing, and fun. For those who fear overpowering perfumes, this lightweight fragrance is fruity, warm, and never too strong.
Per Fragrantica, "top notes are Amalfi Lemon, Grapefruit and Lime Blossom; middle notes are Litchi, Freesia and Lotus; base notes are Tonka Bean, Amber, and Sandalwood."
Read More: The Best Deodorant and Antiperspirant Brands for Every Pit Problem
Dedcool Fragrance 03 "Blonde" Eau de Parfum
DedCool might be somewhat new to the natural scent scene, but it already stands in a league of its own. For starters, this "genderless," vegan, cruelty-free, and nontoxic perfume line's concoctions are so dazzling that you'll have a hard time choosing between them, no matter your usual vibe.
Start with Dedcool's Sample Pack and see which scent tickles your fancy the most. "Taunt" is one of the most popular scents. Its notes include bergamot, fresh dew, florals, cassis, vanilla, and amber.
By Rosie Jane James Eau De Parfum
Calling all fans of vibrant florals. Breathe in light notes of gardenia and hints of fig, wafts of warm amber, and a candy-coated sweetness. Consistently one of Sephora's top-rated perfumes, this clean fragrance is earth-conscious, skin-friendly, and blended with sugar cane.
James is "inspired by fall" and subtly flirty. Or, as the brand puts it, this scent encapsulates "cool nights, light layers + oversized knits."
Maison Louis Marie No.04 Bois de Balincourt Perfume Oil
Maison Louis Marie No.04 Bois de Balincourt is not your average musk. And it's pretty special to the perfumers behind it. According to its proud creators, "surrounded by an ancient mysterious forest, Balincourt is the name of our family home where we took long walks on a magical trail called 'Lover's Lane.'"
This vegan perfume oil is a romantic, spicy, and woodsy scent. And it continues to be a bestseller for good reason. If you're in the market for something warm, feast your senses on this magical blend of sandalwood, cedarwood, cinnamon, nutmeg, and vetiver.
Read More: From Skincare to Makeup — The Best Beauty Products That Cost $5 or Less
Ellis Brooklyn SALT Eau de Parfum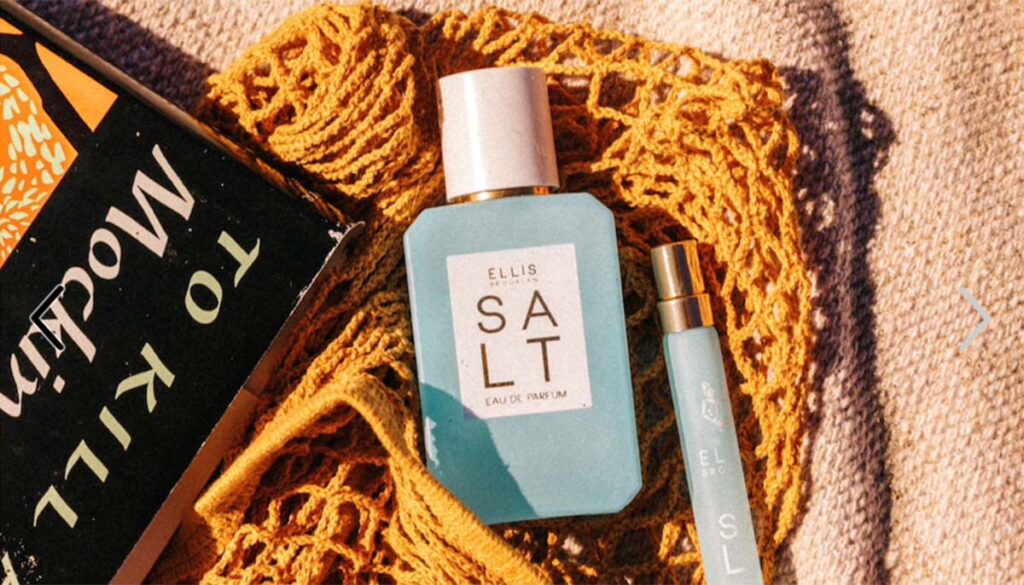 These days, Sephora is an easy go-to for wow-worthy natural perfumes. Do yourself a favor and browse the Clean at Sephora section ASAP. You'll undoubtedly stumble upon this sought-after scent by Ellis Brooklyn.
It's often said that scent is the strongest sense tied to memory. SALT was designed in memory of a day at the beach. The notes work together to capture the sun's warmth, the salt of the sea, and a tropically floral breeze. Vegan and certified cruelty-free by PETA, this beachy number is naturally delightful in the most summery of ways.
The 7 Virtues Vanilla Woods Eau de Parfum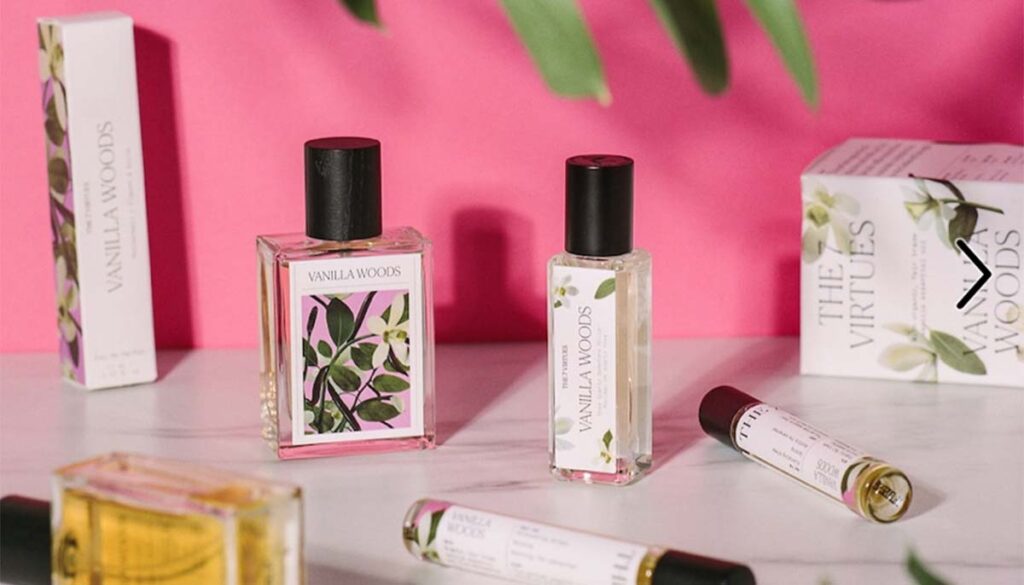 I continue to find things to love about The 7 Virtues far beyond their amazing aromas. Each perfume is hypoallergenic, made with natural ingredients, and they're sustainably sourced. Per Byrdie, "all ingredients come from different countries like Afghanistan, Haiti, Rwanda, Madagascar, India, and Egypt to help farmers rebuild after war or conflict."
Free of sulfates, parabens, phthalates, synthetic colors, and UV inhibitors, this cruelty-free, and vegan brand continues to push its most popular scent forward. Their star fragrance, Vanilla Woods, is a striking mix of Madagascar vanilla, pear, rose, and amber. It's also long-lasting. The essential oils also work together to promote stress relief.
Read More: 10 Aromatherapy Scents For Stress Relief
Fog Eau de Parfum by Henry Rose
Have you heard of A-list actress Michelle Pfeiffer's non-toxic fragrance brand Henry Rose? Its clean credibility continues to grow.
As of today, Pfeiffer's brand is blending synthetic and plant-based oils for everyone's sniffing pleasure. This popular scent is described as "green, grassy, and woodsy," and boasts notes like magnolia, Muguet, vetiver, citrus, white woods, and musk.
Los Feliz Eau de Parfum
Concocted with organic corn and lychee alcohol, this earth-friendly formula is a 100% natural essential oil blend. You'll notice a charmingly floral direction out the gate. According to its creators, this scent is meant to capture the magnolia and jasmine tree-lined streets of the L.A.-based neighborhood the brand is named after.
An unfolding bouquet that just keeps going, this musky scent is swirling with notes of amber, tonka bean, opoponax, jasmine, pink peppercorn, ginger, pink grapefruit, cinnamon, and a sweet honey finish.
Snif's Natural Talent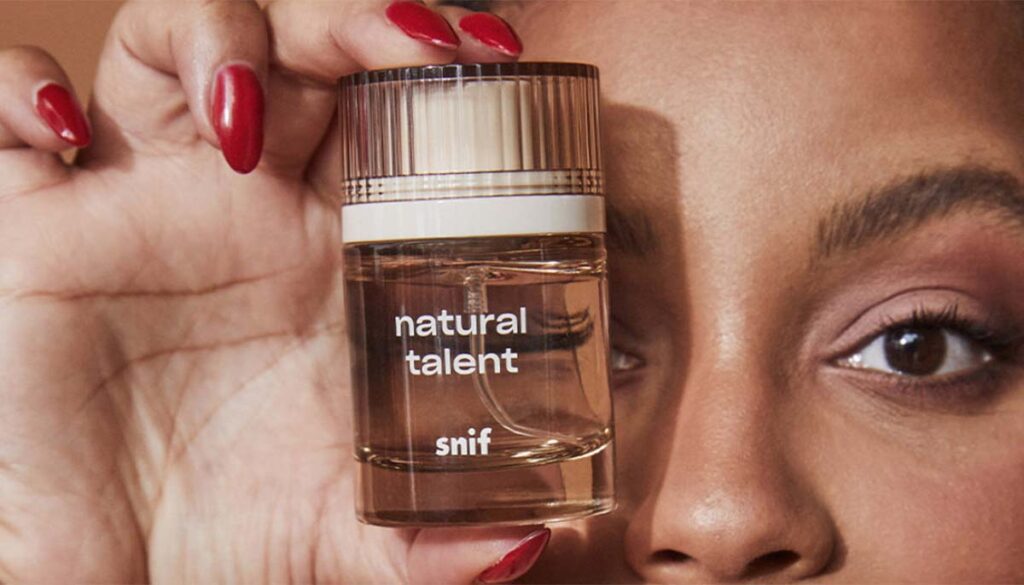 Often described as "charisma in a bottle," Snif's Natural Talent will draw you in with clean notes of apricot, clementine, iris, suede, and cashmere wood. It's said to be luxurious, soft, leathery, and perfectly balanced by those who wear it daily.
While this scent remains the most noted, Snif's fragrances are equally vegan, cruelty-free, and formulated with only the cleanest ingredients. So you won't have to worry about parabens, preservatives, phthalates, or synthetic dyes. And because it's long-lasting, you also won't need to worry about reapplying it throughout the day.
Read More: Create Less Waste With These Refillable Beauty Products