Long gone are the days when spending more money on makeup and skincare meant achieving better results. Now, that's not to say expensive products can't be amazing or aren't worth the money… trust me, I've tried them all.
However, that's not always the case! There are plenty of incredible products you can snatch up at your local drugstore or off of Amazon that'll do just as good of a job for a third (or sometimes even less) of the cost. Why spend $20 on a lip gloss when you can get an even better one for $5?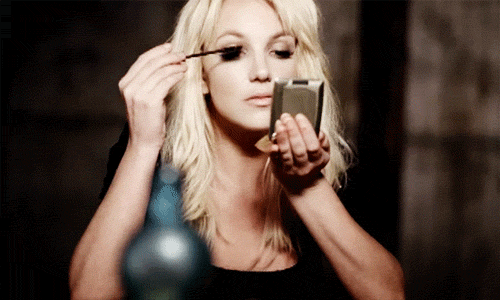 So, if you're trying to cut back on spending and want to find cheaper alternatives to your favorite pricey products, you've come to the right place. From skincare dupes to makeup must-haves, here are the best beauty products that cost $5 or less.
Lips
I don't know if it's just me, but it does sort of feel like lipstick is a thing of the past. While people still rock a bright red lip every now and then, more and more people are choosing gloss and lip balm over a statement lip. If you're also reaching for the gloss on a night out rather than your favorite lipstick, the good news is there are plenty of cheap alternatives.
For example, the NYX Butter Gloss is a beauty industry favorite. Not only is it just $5 at Target and Ulta (or wherever you get your makeup), but it looks incredible. You can get it in a number of different shades and it goes on silky smooth.
It offers enough pigment to enhance your lips, but it's also not so sticky that your hair is going to get caught in it, should a gust of wind appear out of nowhere. Pick up a few and throw one in every purse you own. You will not be disappointed!
However, if you're more of a lip balm person, you cannot go wrong with plain, old-fashioned Vaseline! It's cheap, it comes in a number of different sizes, and it'll keep your lips hydrated for hours. But, if you're looking for a lip balm with some pigment, the Burt's Bees Tinted Lip Balm for $4 is another solid option.
Eyes and Eyebrows
The makeup industry has made us believe we should be buying the most expensive products to put on our eyes (mascaras, eyeshadow palettes, etc.), but you don't need to! In fact, there are so many great eye and eyebrow products that'll do a great job and won't break the bank.
The E.l.f. Wow Brow is a $4 brow gel that'll make your natural brows look fuller and more defined. Yes, $4! Stop overpaying for department store brow products and give this little guy a try.

Another great option is the Essence Lash Princess False Lash Effect Mascara, which is just $4.99! Mascaras can be hit or miss — even the expensive ones — but wouldn't it be amazing if your go-to mascara cost less than $5?! There are a lot of stellar reviews out there about this Essence product, so it's definitely worth snatching up.
Face
Alright, moving on to the face. Many people spend upwards of $40 to $50 on foundation, but let me get you in a little secret — you don't have to. In fact, the Maybelline Fit Me Dewy + Smooth Foundation is $4.40 on Amazon. And, not only is it less than $5, but this foundation is a great option for people with drier skin who love a more natural, glowy finish.

If you're looking for a cheap blush and bronzer duo, give the E.l.f. Contouring Blush & Bronzing Powder a shot. It's $4, it comes in a tiny compact, and it's a great product to have on hand when traveling.
Skincare
Last, but certainly not least… skincare. If you have drier skin, use the CeraVe Travel-Size Hydrating Facial Cleanser, which is just $4.99. It won't dry out your face and it'll keep your skin looking fresh and bright.
The Ordinary 100% Plant-Derived Hemi-Squalane is just $3.95 (I know, I can't believe that price either!) at Sephora and is a great serum for those with dry skin.
And finally, snatch up the Hero Cosmetics The Original Mighty Patch for $3 at Urban Outfitters just in case a pesky zit pops up. Better safe than sorry, right?!