You wouldn't wear the same perfume on your upcoming date as you would to your big interview. But with so many different fragrances on the market, it's difficult to distinguish the ones that are right for all of the different events on your calendar.
Luckily, with an understanding of the different types of perfume and why certain scents work better in particular settings, you'll never have to question which fragrance you should wear again! With this list, you'll be able to find the perfect perfume for every occasion. Peruse through some of the best scents we've come across that will elevate your style in any setting.
The 5 Perfume Categories
There are various different types of perfume, each one describing the concentration of aromatic compounds in the fragrance. The concentration affects the longevity and intensity of a perfume. Choose your fragrances for each event based on how long you'll want them to last, and how strong you'll want them to be.
There are five categories of perfumes: Parfum, eau de parfum, eau de toilette, eau de cologne, and eau fraiche. A parfum is the strongest you can get. Parfum, sometimes simply described as "perfume," has the highest concentration of perfume extract in its blend: 20-30%. Parfums are often more expensive because they last longer–some will even linger for up to 24 hours. However, if you have sensitive skin, a parfum might be too intense.
Eau de parfums have a perfume extract concentration of 15-20%. The blend is diluted with more alcohol and water, so it will last for about 6-8 hours. Eau de toilettes come in concentrations from 5-15%, making them an affordable option for everyday use. The scent will typically last about two to four hours, and the initial intensity of the fragrance will dissipate shortly after you spray. Eau de toilettes are the most popular type of perfume right now.
Eau de cologne is often connoted with masculine scents, but it's used to describe any perfume with a light concentration of extract that sits anywhere from 2-4%. You'll need to spray more of it if you want the aroma to last, and it will fade away after about two hours. For this reason, eau de colognes are some of the most affordable fragrances you can buy.
Finally, there is the eau fraiche, which has a concentration of extract of only about 1-3%. "Eau fraiche" means "fresh water," which refers to the blend's main ingredient. It's the perfect spray for freshening up or starting your day. It will only last about an hour, making it the perfect choice for a quick trip to the store or a lunch date.
Keep reading to learn how to spritz in style for any occasion, whether you're planning to do it up big for an exciting night out, or you're hunkering down for a chill evening in.
Dates
The scents you choose for date night should add to the atmosphere of romance, sensuality, and intrigue that comes with it. Some of the most romantic scents you can wear are rose, jasmine, vanilla, lavender, and patchouli. Ginger, sandalwood, and amber are also known for being quite seductive.
There are plenty of fragrances on the market that will help you feel confident and attractive on your next big date. Estee Lauder's Beautiful Belle Love smells of Madagascar vanilla, French sage, and Tunisian neroli. If fruity, floral notes aren't your thing, though, go for something like Versace's Crystal Noir. The scents of sandalwood, amber, and musk will have you feeling confident and alluring. You can also go for a little bit of everything with Bulgari's Omnia Amethyste, which mixes floral notes with hints of wood.
Work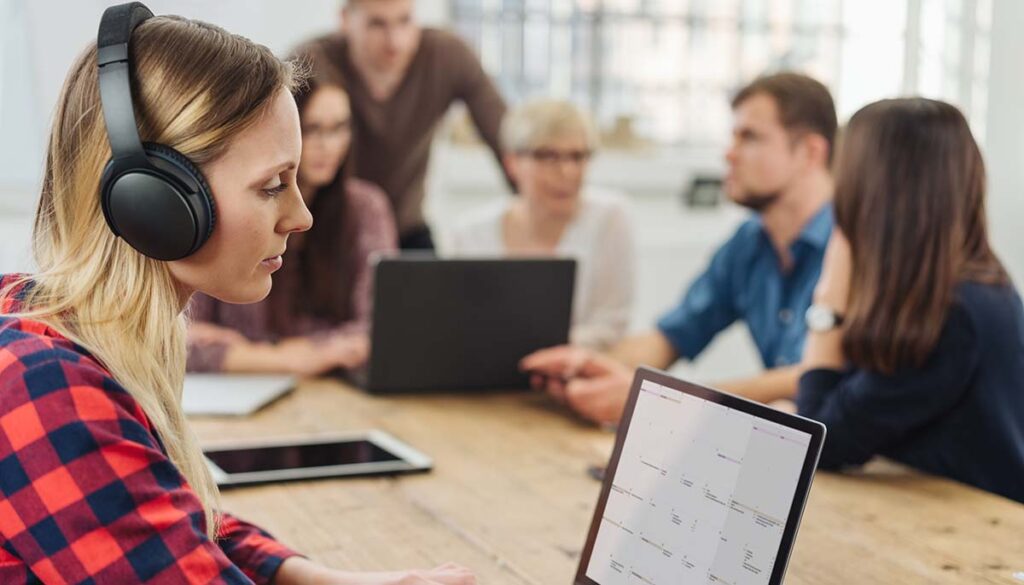 Since not everyone likes the smell of perfume and cologne, some workplaces ask employees to forego them altogether. If you can rock some perfume, though, it's wise to choose a lighter scent that won't overwhelm any coworkers' senses. When it comes to the office, keep your fragrance light and simple. Aromatic undertones of apple, mint, basil, almond, gardenia, coconut, and pear will serve you well.
You should also consider a long-lasting fragrance that doesn't require you to walk through a spritz of it next to your desk every few hours. Choose a scent that will linger in a subtle, professional way throughout the workday. These lighter aromas are also excellent choices for an interview setting.
One of our favorite workplace-friendly scents is the Infusion d'Iris perfume by Prada. The fragrance is subtle, but it has a lot of interesting elements to it that will make you stand out in a good way. This one contains notes of orange blossom, iris, vetiver, frankincense, cedarwood, benzoin, galbanum, and mandarin.
Another great choice is Happy by Clinique. This airy, feminine perfume smells of crisp pink grapefruit, mandarin orange, bergamot, Hawaiian wedding flower, and spring mimosa. This delightful, playful perfume truly lives up to its name.
Weddings, Formal Events, and Nights Out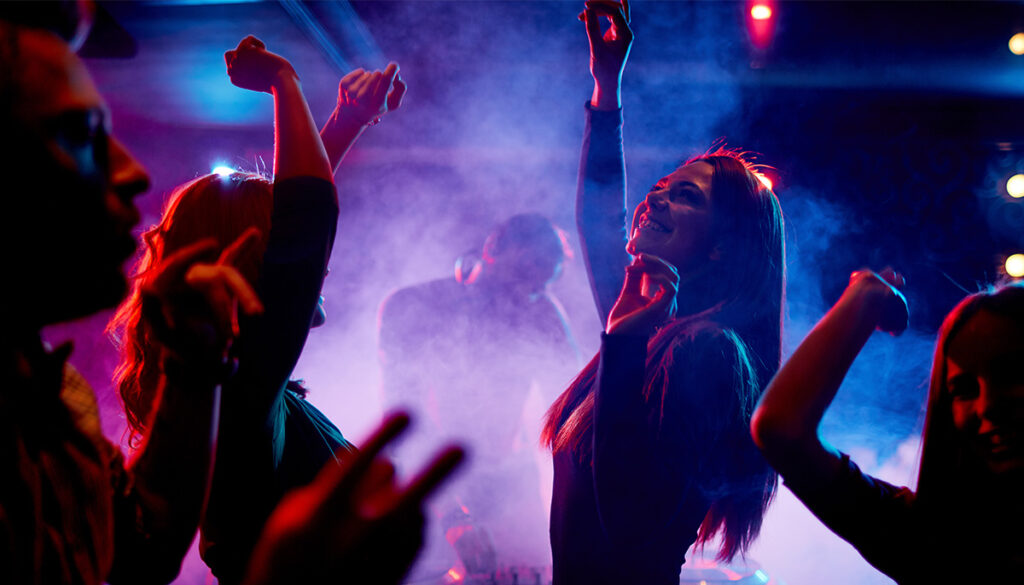 Fancy, celebratory events are the place to show off your absolute favorite scents. These events are often about celebration and indulgence, so there's no need to worry about overwhelming anyone unless specified by the hosts. These events are the ones where you can pretty much guarantee everyone's best scents will be mingling in the air throughout the evening. It's just par for the course!
To stand out at a fancy event, you'll want a bold scent to go with your best threads. These hours-long events also call for an eau de parfum, not an eau de toilette. You want these scents to last!
The best part is that there's no right or wrong way to use your fragrance for a wedding or other formal event. This is the time to express your individuality by wearing the fragrance that smells best to you, and goes well with the style of your outfit. Keep in mind that lighter, floral notes might get lost in a sea of people, while bolder scents with hints of oak, sandalwood, and leather will stand out.
The same rules apply to nights out on the town or an evening on the dance floor. If you plan to sweat, though, use an eau de toilette to freshen up throughout the night. You won't want to use a heavy scent to cover up any body odor–just keep it simple with a water-based spray.
A great perfume for a wedding or other formal event is Givenchy's L'Interdit, a stunning blend of jasmine, tuberose, vetiver, and patchouli. Tom Ford also has a winner in their Rose Prick perfume, which mixes rose de Mai with warmer notes like Indonesian patchouli, Sichuan pepper, and Tolu balsam. For a night of heavy dancing, Narciso Rodriguez's For Her is a gorgeous blend of floral, amber, and notes of wood that will pack a punch, even if you have to reapply throughout the night.
Cozy Gatherings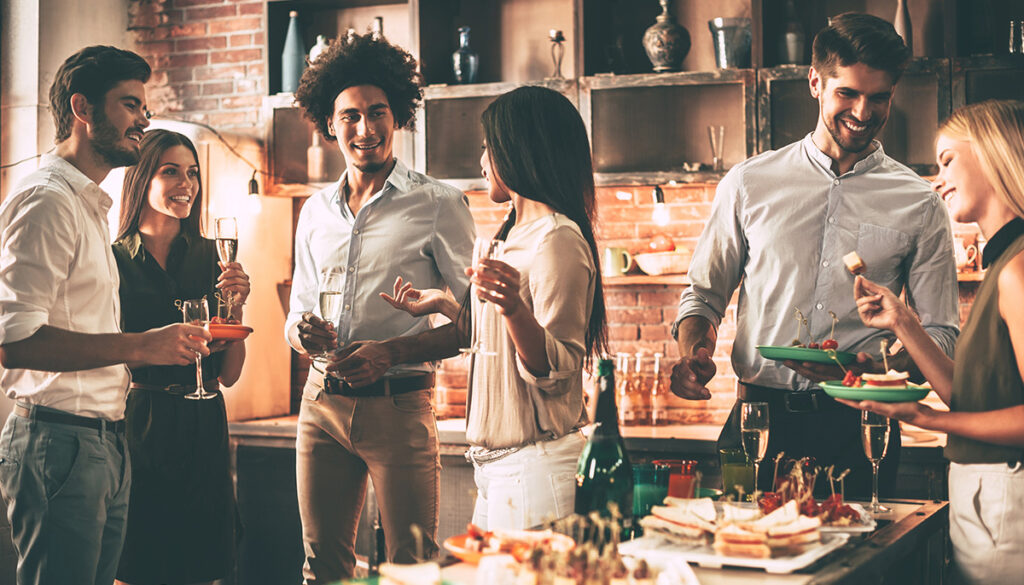 Nighttime gatherings, especially in the cooler seasons, call for cozier fragrances. Picture a board game night on a rainy evening with hot cocoa and a roaring fire, and ask yourself what scents are most reminiscent of those cozy feelings to you. These types of scents are also great for intimate dinner parties.
For many, perfumes with strong notes of vanilla, chocolate, and coffee work best for those relaxing evenings in. The Pinrose Gilded Fox perfume evokes warm, sensual vibes with its notes of cocoa, buttered rum, and a hint of jasmine. If you like smoky scents, Maison Margiela's Replica By the Fireplace perfume smells of vanilla, chestnut, and guaiac wood. It's like a crackling fireplace in a bottle.
Vacations and Getaways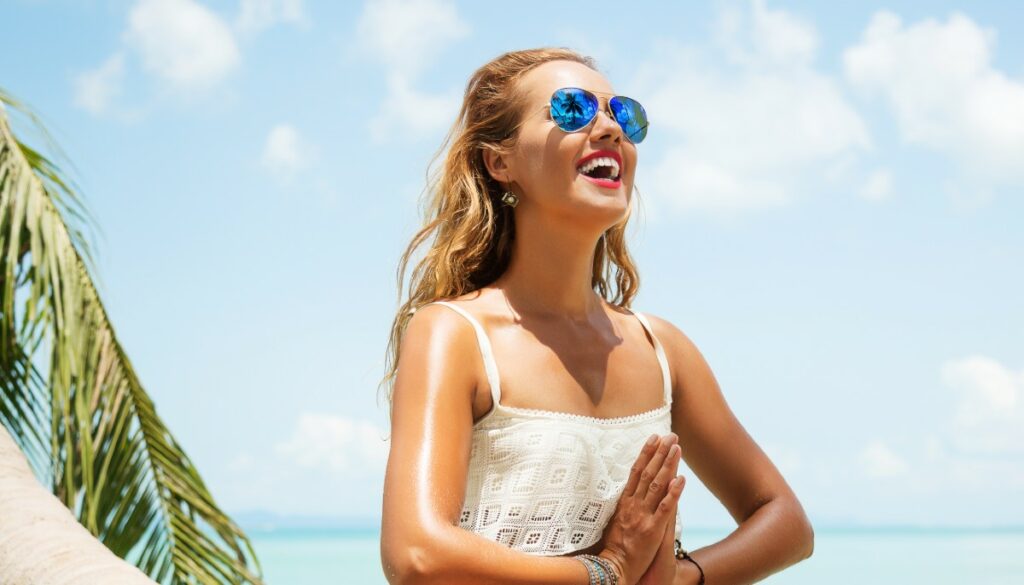 Don't hold back on your fragrance when you're on vacation or a quick getaway. These are the times to indulge yourself in what makes you feel best, so unless you're visiting a sacred place where some might be bothered by an overwhelming scent, we encourage you to spritz yourself with something special!
When you're in a tropical destination, you'll want an oceanic scent that evokes the beauty of the beaches of Tahiti, Hawaii, and the Dominican Republic. Oceanic fragrances often contain notes of sea salt, sand, and seaweed, giving you the essence of a cool island breeze.
Even a day at the pool can feel like a vacation when you spritz yourself in a stylish fragrance like Issey Miyake's L'Eau d'Issey, which has soothing notes of lilting lotus, watery peonies, and watermelon. Or, try Acqua Di Gio by Giorgio Armani. This eau de toilette blends hints of Amalfi lemon, sea moss, soft jasmine, and mint for a refreshing and gorgeous scent.
Say you take a trip to the countryside; you'll want a different kind of fragrance for the vibes you'll feel there. Pick lighter perfumes with scents of grass and tea tree oil. These types of fragrances are perfect for a relaxing retreat. The eau de parfum Fresh Life by Fresh was created as an ode to an early morning sunrise, with notes of grapefruit, lilac leaves, magnolia, warm orange, and cucumber. There's also Dipytque's unique Fleur de Peau, which is the perfect picnic scent, with notes of musk, iris, ambrette, and pink peppercorns.