Refillable products are both new and old.
What do I mean by that? Well, on one hand, the refill and reuse business model has emerged as a new approach to reduce the amount of plastic waste out there. The amount of plastic that hasn't been recycled since it took hold is appalling, and the idea of reusing containers instead of tossing single-use plastic containers seems like a helpful way to approach the problem.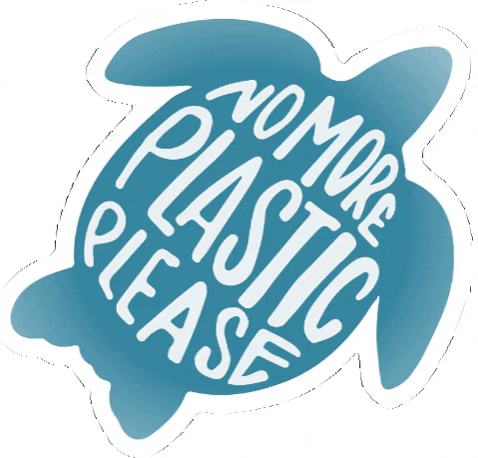 Within recent years, we've seen companies founded on refill and reusable systems. From disinfecting products to shampoos to laundry detergent, these eco-friendly models are taking hold. Many of them even offer subscriptions, where you get the refills delivered to your doorstep – making it even easier to cut out single-use plastics.
But like I said, the idea of refilling and reusing isn't exactly as new as it feels. It's been around for a long time, it's just that a lot of us aren't exactly old enough to remember the world before plastic took over. Milk was delivered to your doorstep in glass bottles, and the milkman took the empty ones away to sterilize and reuse. Refillable glass soda bottles used to be the norm. And once upon a time, rice, pasta, beans, nuts, and other dry foods were purchased by weight and carried home in a container or paper bag – never prepackaged on a shelf.
It's wild to think just how much plastic has impacted our way of life!
The Plastic Problem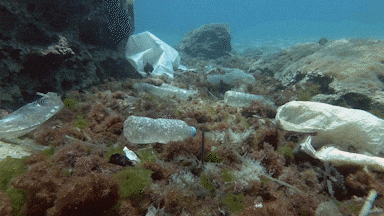 Luckily for Mother Earth, people are starting to realize just how bad our plastic habit is for the environment. Plastic never really breaks down, it just breaks up into smaller and smaller pieces. It just sticks around forever, piling up in oceans and landfills, poisoning marine life and other animals.
Related: Plastic is everywhere. It's even hiding in your clothing, tea bags, and chewing gum.
To make matters worse, most plastic is never recycled. The idea that we can just toss plastic into the recycling bin and it is magically turned into something new… that's mostly a myth. It comes from decades of PR paid for by oil and gas companies (think Exxon and Chevron) that make most of the plastic. Yep, the idea of recycling is just a way for them to sell more plastic.
Refilling and Reusing Instead of Rubbish
So, how do we really combat all that plastic waste? Well, ditching the single-use plastic habit is step number one. It won't solve everything, but it's an easy way to get started.
That's where refillable products come in. This business model stands to potentially shift consumer behaviors away from creating so much plastic waste. We are basically reviving the reusability from days gone by.
Now, plenty of these refillable products still use plastic. We're not completely eliminating the use of the material. However, they do help consumers reduce their plastic footprint. In turn, these eco-friendly business models are also helping companies expend less energy, create less greenhouse gas emissions, and use less material.
Surely, you've seen the refillable and reusable cleaning products that have risen in popularity. Many of the companies even offer subscription services to make it even easier. But, did you know that beauty and cosmetics companies are starting to get into the refillable game, too? They heard it's what consumers want, and they're ready to jump in.
Dove Beauty 0% Aluminum Refillable Deodorant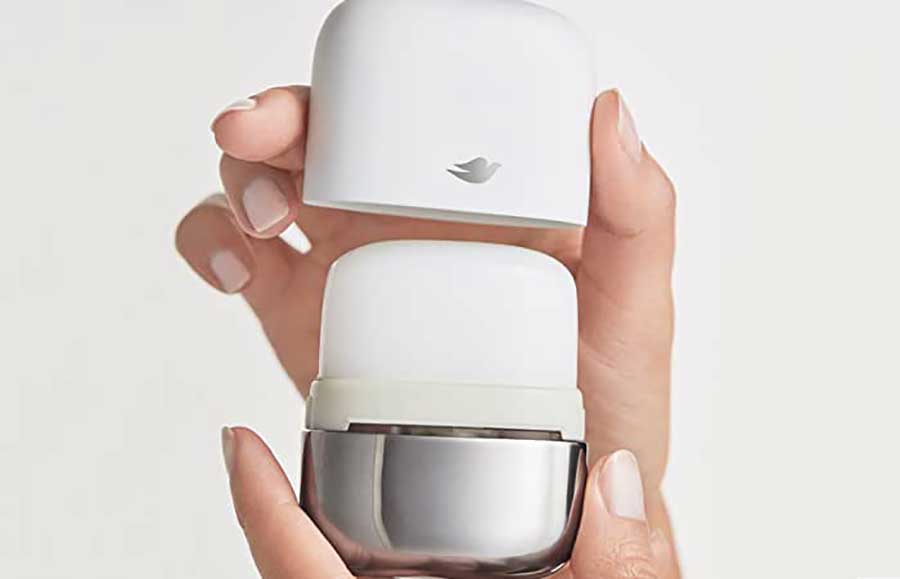 Did you know you can buy refillable deodorant from major drugstore brand Dove? This moisturizing deodorant comes in a reusable stainless steel case. The deodorant itself is alcohol and aluminum free, but still provides 48-hour odor protection. The refills are also made from 98% recycled plastic.
Secret Refillable Anti-Perspirant
Secret has jumped into the refillable deodorant game, too. It's still the same 48-hour invisible solid that you're used to from the brand, and it comes in a few different scents. The difference, of course, is that it's refillable. The refills come in paperboard packaging.
Zyderma Gentle Foaming Cleanser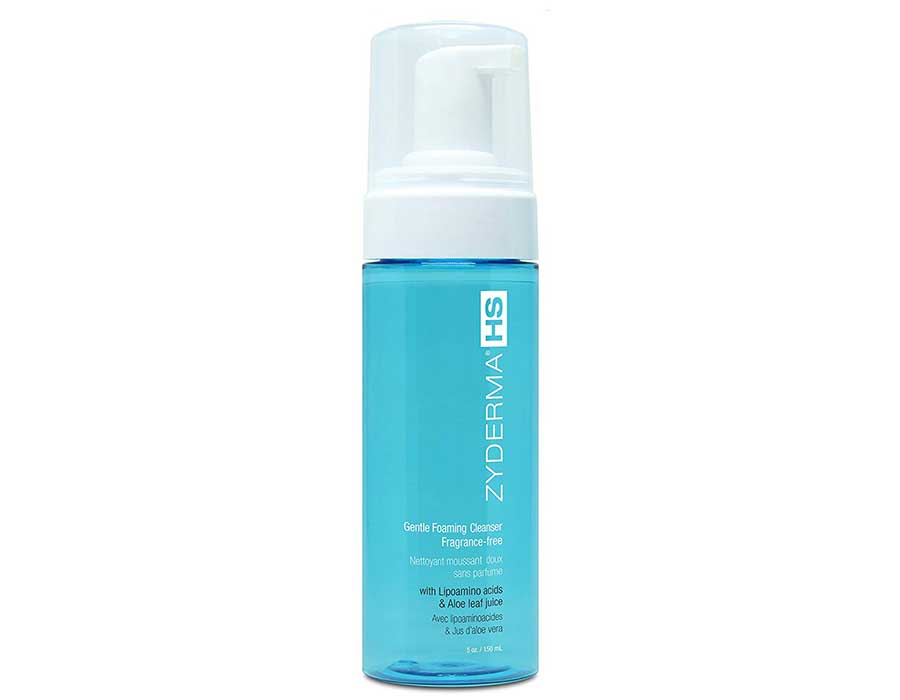 Wash away oils, impurities, and the guilt of using too much plastic with Zyderma's Gentle Foaming Cleanser. The cleanser is formulated with aloe, beetroot extract, and oat lipoamino acids to cleanse without stripping your skin. The refill is a concentrated version of the cleanser that you mix with water.
Dior Rouge Refillable Lipstick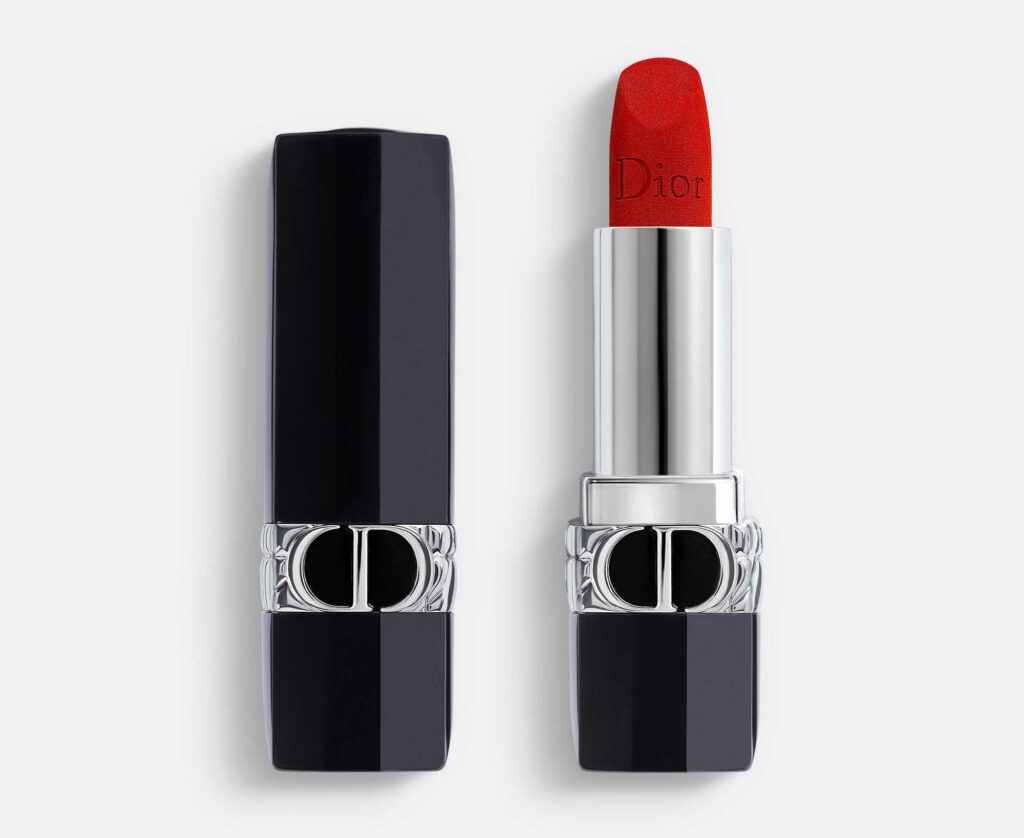 Luxury brand Dior is ready for refilling and reusing, too. They are rethinking their environmental impact by offering their classic lipsticks in refillable cases. You'll find their matte, velvet, satin, and metallic finish lipsticks available – including the brand's signature 999 red, of course.
Fenty Icon Semi-Matte Refillable Lipstick
Speaking of refillable lipstick tubes, Rihanna has also got you covered. These high-pigment lipsticks will leave you with a smooth, velvety feel while you use less plastic in your beauty routine. Choose between the metallic nude or matte black case, pick your signature shade of lipstick, and you're ready to go.
The Handmade Soap Company ANAM Lotion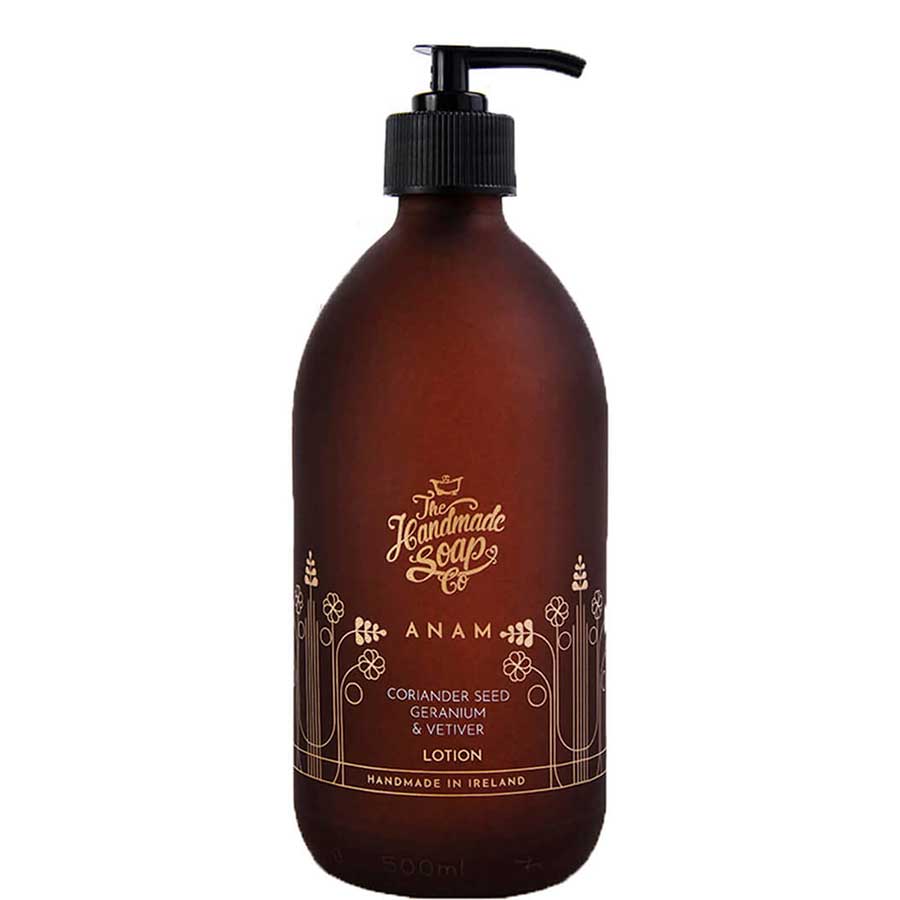 The Handmade Soap Company's ANAM Lotion comes in a beautiful gold-etched glass bottle that you'll definitely want to reuse. This lotion features a dreamy fragrance blend of coriander seed, geranium, and vetiver, plus it absorbs quickly and nourishes your skin. Ingredients are certified natural, and refills come in a 100% compostable pouch.
If you really love the coriander seed, geranium, and vetiver scent, the Handmade Soap Company also offers this same fragrance in their ANAM Wash, too. This liquid soap also comes in a gold-etched glass bottle, and refills come in compostable pouches, too.
Suntegrity Natural Moisturizing Face Sunscreen and Primer
I'm always a fan of products that pull their weight, and this one combines three products in one: it's a moisturizer, sunscreen, and primer all in one simple step. It's light and non-greasy, offering both broad-spectrum protection and antioxidants to keep your skin looking healthy. And, of course, it is refillable to help reduce waste.
Related: My Bare Minimum Skincare Routine That Anyone Can Do
MOB Beauty Eyeshadow Palettes
MOB says they spend as much time on sustainability efforts as they do on their products, so you know they're serious about their reusable and refillable products. The plastic that they use to create eyeshadow palettes is made from recycled material, and they arrive in 100% recycled outer packaging made from bamboo and paper.
Palettes are available in several sizes, and they hold more than just eyeshadows, too. You can build a custom palette featuring shadows, cake liner, blush, highlighter, and bronzer. Once you run out of your favorite shade, just pop a new pan into your existing palette.
Yves Saint Laurent Pure Shots Night Reboot Resurfacing Serum
YSL is another luxury brand that is working to reduce its environmental footprint by offering refillable products. The Night Reboot Resurfacing Serum will gently exfoliate and moisturize your skin to a smoother, radiant complexion by morning. Refills come in a cartridge that you can simply swap out when you need to re-up. You'll also find refill options for their Lines Away, Light Up, and Y Shape products, as well.
Dermalogica Daily Microfoliant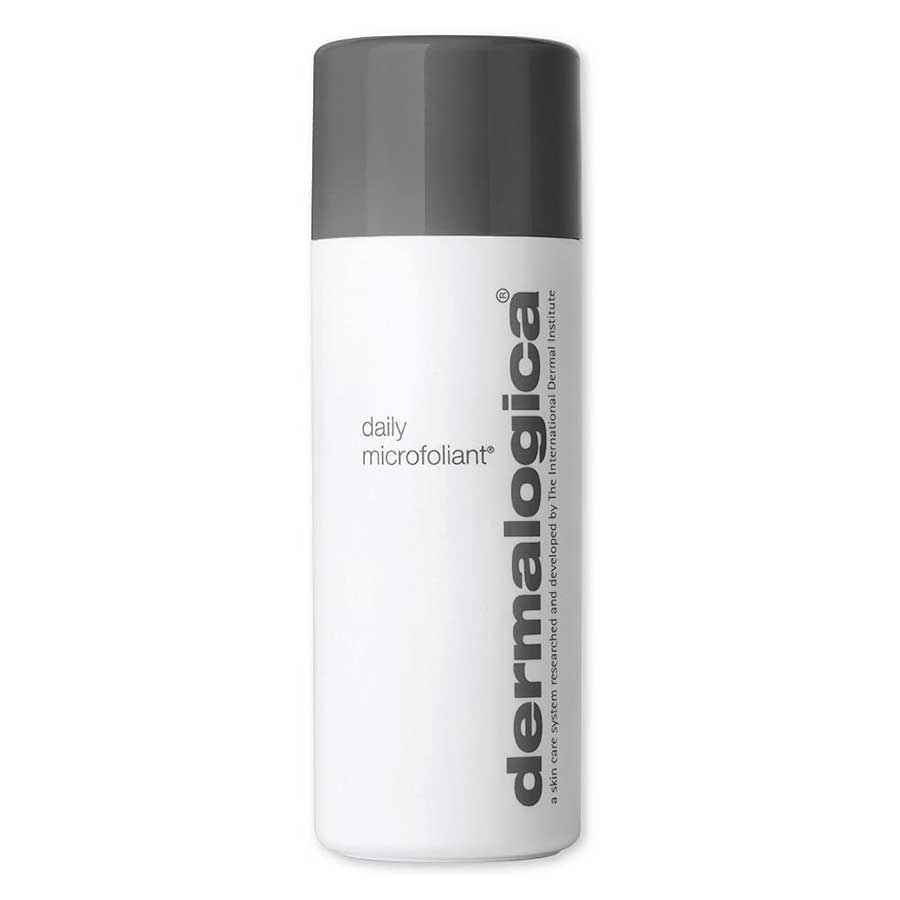 Dermalogica's Daily Microfoliant is the exfoliator. It's been around for years, but the company recently introduced refills of the popular product! Refills come in pouches that boast 92% less plastic. You'll be able to polish your skin to perfection with salicylic acid and rice enzymes, while also throwing less plastic in the trash.
Isle of Paradise Self-Tanning Water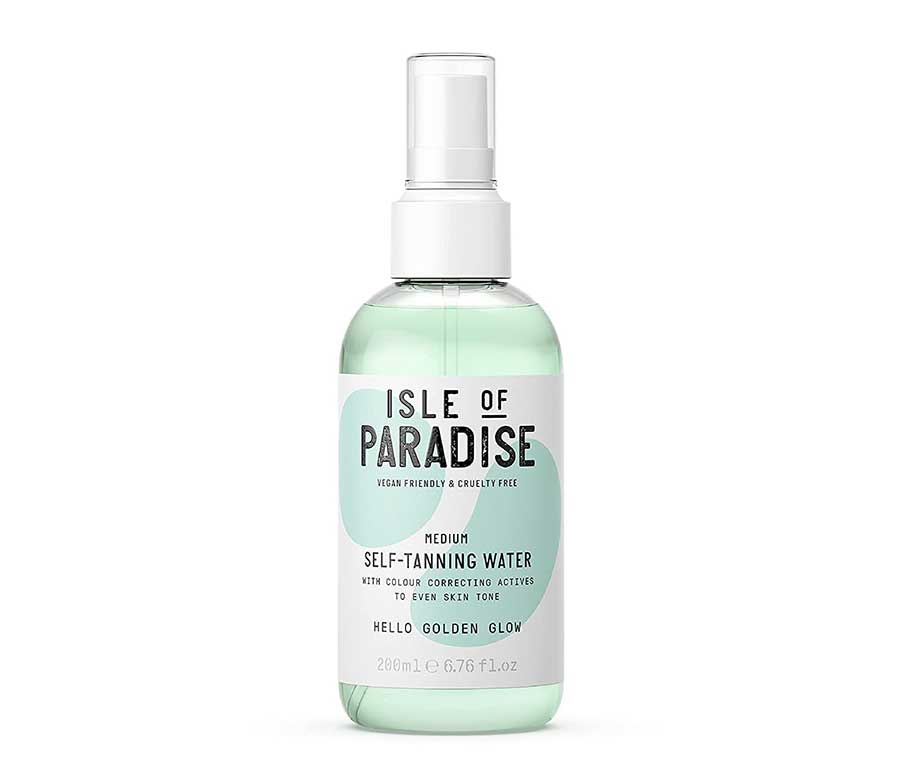 You can even get that sunless glow with a little less plastic these days. This self-tanning water from Isle of Paradise comes in three different shades to help you get that perfect golden hue. This TikTok famous tanning water is lightweight and light on plastic waste, with refills available in all three shades.
NatureLab. Tokyo Shampoo and Conditioner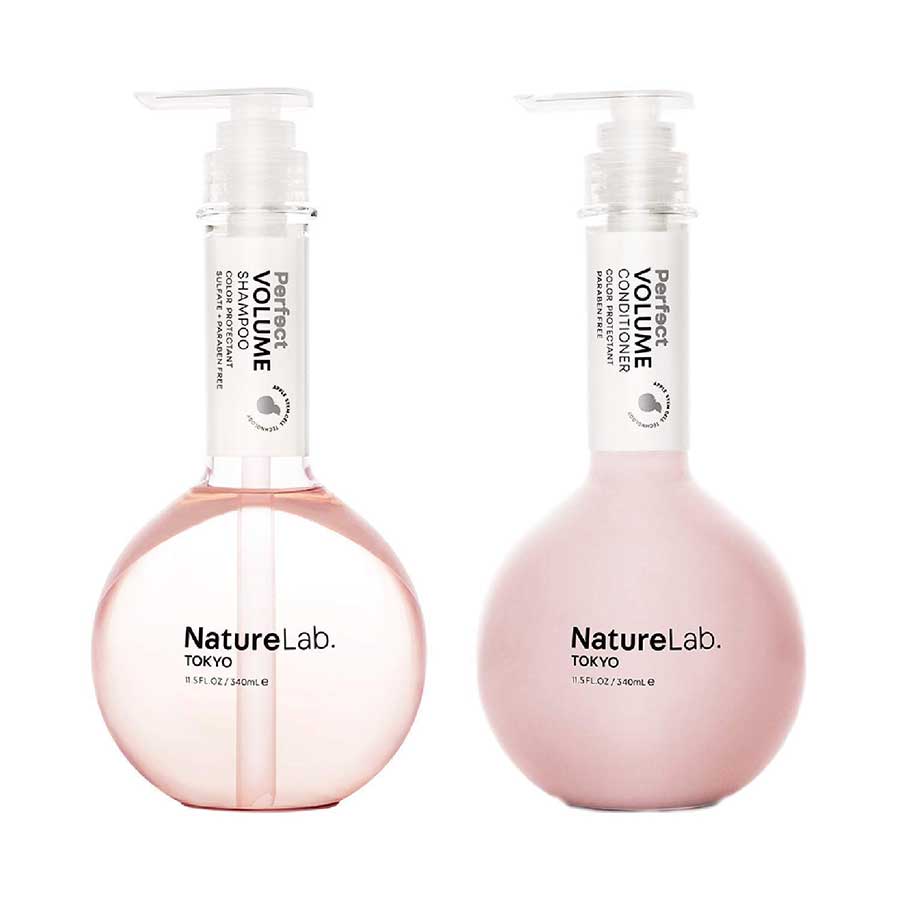 Hair care products from NatureLab. Tokyo are free of animal-derived ingredients, sulfates, parabens, or phthalates. They feature key ingredients such as quinoa, keratin, argan stem cells, and more to help you smooth, repair, strengthen, and protect your strands. The eco-friendly refills replace two bottles, using 85% less packaging.
Ouai Shampoo and Conditioner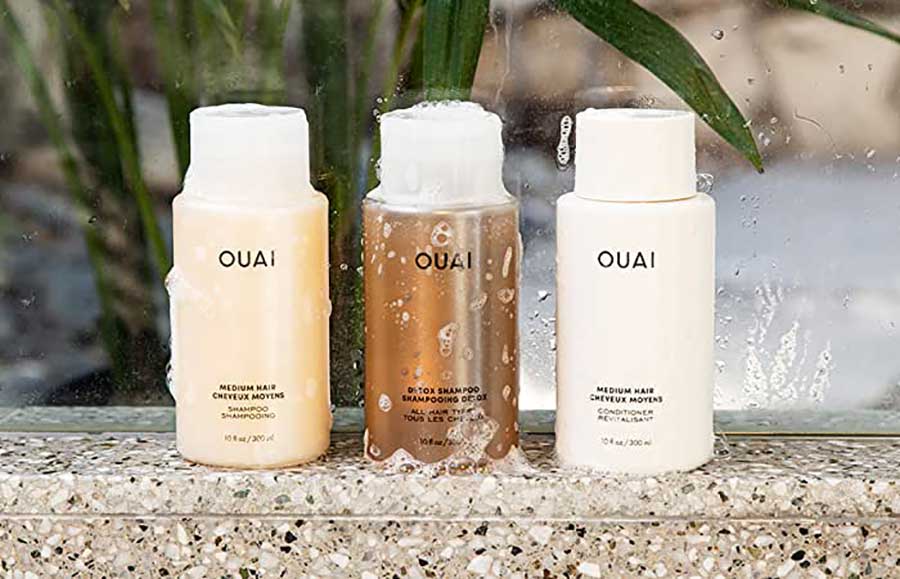 Ouai is another brand that offers refillable hair care products. Their line of luxury shampoos, conditioners, and styling products are designed to nourish your hair without formaldehydes, phthalates, oxybenzone, and other harmful ingredients.
You'll find an array of shampoos and conditioners to choose from, but their Detox shampoo is my favorite. Formulated with apple cider vinegar and micellar water, it will remove product buildup and restore the scalp's natural pH levels, leaving hair super fresh.
Thierry Mugler Eau de Parfum
The late Thierry Mugler was a fashion icon, but he was also a scent wizard. I've been wearing one of his signature fragrances for the last 25 years (no, really!) in case you were wondering just how good they are.
Many of Mugler's fragrances are refillable. They come in really pretty star-shaped glass bottles that feature tops that pop off. Some stores, like Ulta or Nordstrom, will have a Mugler fountain to refill your bottle on the spot. If you're not near a store that offers this, you can also order a refill bottle and do it yourself at home.
If Mugler's perfumes aren't your jam, there are plenty of other brands that also offer refillable options. You can get refills for Chanel's most popular perfume, N°5 Eau De Parfum. Armani Beauty My Way is also refillable, as are Kilian perfumes.