There are few better places to shop than HomeGoods. While TJ Maxx, Marshalls, and Target all have great deals, there's just something exhilarating about walking through a HomeGoods.
Maybe it's because you're always one trip away from finding the perfect couch for your living room or an unbelievable deal on a new office desk. Whatever the reason, truly anything is possible when it comes to HomeGoods. 
If you're a frequent HomeGoods shopper, it is important to know all the tips and tricks that'll save you money and help you score the newest arrivals. 
From how to get a discount to the importance of receipts, here are a few HomeGoods hacks you need to know about.
Look Out For Damaged Products
OK, I'm not saying you should scour the store looking for something slightly damaged, but I'm also not not saying you should scour the store looking for something slightly damaged.
The truth is, whether a couch has a massive rip in the cushion or a side table has a slight ding on the edge, both items would be considered "damaged." And, anything that is considered damaged will receive an additional discount.
If you happen to notice something off about an item you're looking at, kindly ask the cashier if you could get a damaged discount. They will more than likely say yes, especially because it can be challenging to sell items that are even slightly damaged.
But remember, always be nice! You don't want to be one of those shoppers who has a reputation for being rude and demanding.
Get the App
If you're a frequent HomeGoods shopper — or you're just looking for something very specific — you need to get the HomeGoods Mobile app.
Not only will you be able to see what's in your specific store, but you'll also be able to see when new arrivals come in. This is a great tool to utilize if you live far away from your closest HomeGoods and don't want to have to constantly drive over to see what's new. 
Avoid Weekends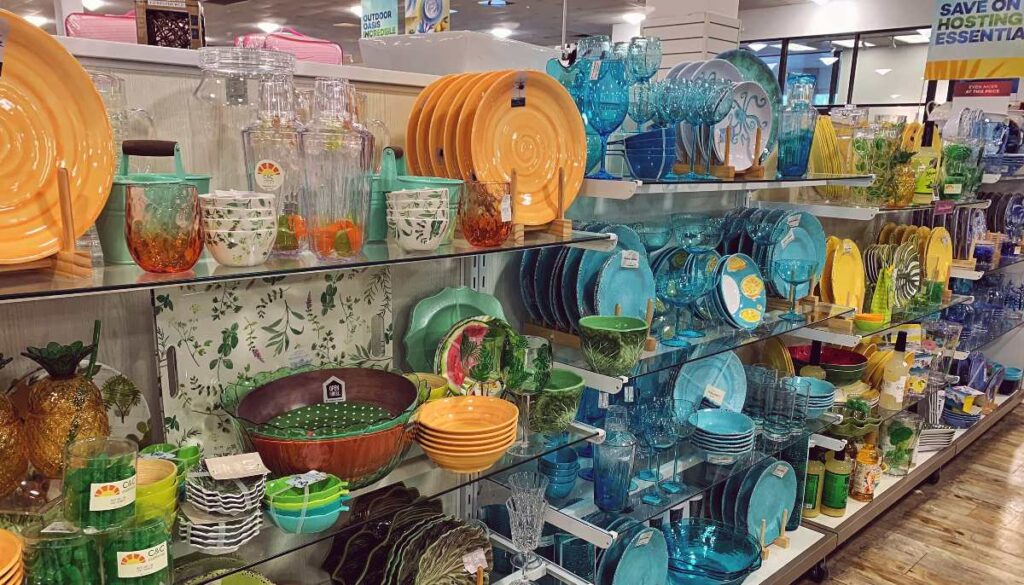 Like with TJ Maxx or Marshalls, it's a good idea to avoid shopping at HomeGoods on the weekends. Unless you need something ASAP, I would suggest waiting until the weekday to hit the store.
Not only will all the best stuff be picked over on the weekends, but the store is going to be full of shoppers. Who wants to shop in those conditions anyway? If it's possible with your schedule, try to shop on the weekdays. You'll find the best deals and the newest arrivals.
Hold On to Your Receipt
If you buy something from HomeGoods and you're not 100% sure you're going to keep it, hold on to your receipt. While the store has a 30-day return policy, the only way you will get back exactly what you paid for is if you have your receipt.
Without a receipt, you'll get back what the item is selling for at the time of the return because they won't be able to verify when you made your purchase. 
For example, you may have bought something for $100, but when you take it back to be returned, it may be on clearance for $75. Without that receipt, you'll only get $75 back, not the $100 you originally paid. Don't lose out on money and keep those receipts!