Ugh, as if any hairstyle would be more popular this fall!
There's no question Clueless is a timeless movie, but it's not just Cher Horowitz's (Alicia Silverstone) iconic lines and A+ performance that stand the test of time. In fact, her fashion, her beauty, and her gorgeous hair have all come back in style in recent years.

I mean, c'mon, who wouldn't want to have Cher's stunning blonde locks and that iconic plaid set?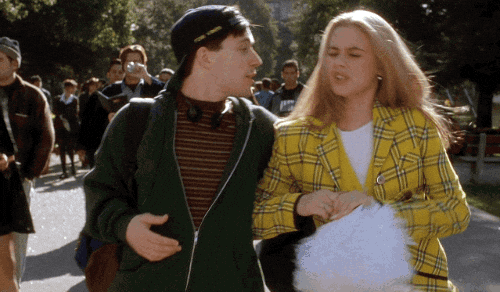 Truthfully, there is probably no hairstyle more popular right now than the "Cher hair." Sorry to "The Rachel" (aka Jennifer Aniston's iconic hairstyle in Friends), but this is what all the cool kids will be rocking as we move into 2022.
From TikTok videos to YouTube tutorials, everyone and their mother is trying to get that stunning '90s blowout look.
But what exactly is "Cher hair?" And how do you achieve this look? Don't worry, all your questions will be answered below.
What Is "Cher Hair?"
The beauty of Cher's hair throughout the film was that it was simple. She didn't spend hours curling her hair to perfection or using a million and one products — the look is sleek and effortless.
She had more important things to worry about anyway, like getting her driver's license.
But, despite the fact she was running stop signs and doing her best to avoid her feelings for her step-brother, Josh, her hair always looked fabulous.
And, as celebrity hairstylist David Lopez told Glamour, the look really is timeless.
"The Cher blowout is a very timeless look. It can be compared to a bob from the '20s in the sense that it happened in a moment in history but remains timeless," he shared.
"Cher's hair is smooth but still touchable. It has body but not necessarily volume. Compared to the '90s blowout that had a lot of volume, Cher's was a little bit flatter but with body and bounce and a nice C shape at the end of the hair."
How to Achieve This Look
First thing's first, you're going to want to start with a fresh trim. While "Cher hair" may be easy to achieve, it does require healthy locks. So, make sure to get rid of any dead ends and even consider doing a hair mask if your tresses are looking a little dull.
Thankfully, as previously mentioned, this look doesn't take all that much work to achieve. In order to get your hair as straight as Cher's, it's important to blow dry your hair damp. Use a large brush to gather about 2-inch wide sections and make sure to start by the root.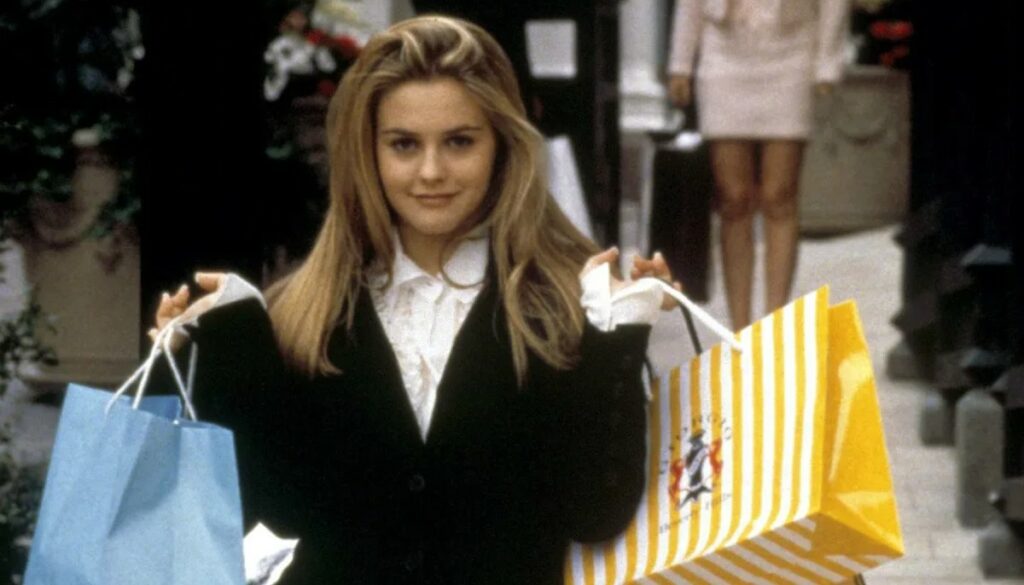 Then, when you get to the bottom of your hair, try to slightly flip the ends with your blow drier and brush. This will give your hair that "C" shape."
I don't get it. Did my hair get flat? Did I stumble into some bad lighting? What's wrong with me?

Cher Horowitz
Once your hair is completely dry, flip your hair over and blow-dry the base of your hair on "cool." This will keep your hair from falling flat throughout the day, while also helping to maintain its bounce.
And, while you don't want too much volume, a little volume will keep it looking healthy. Finish it off with some texture spray, put a little bit of oil through the ends, and voila, you have "Cher hair!"
Now all you have to do is get her yellow plaid set and a jeep and you'll be good to go!