One of the weirdest things about these objectively weird skincare ingredients is how crazy-beneficial they can actually be. Rightfully so, you might be hesitant to put blue scorpion venom on your delicate face, but in this case, you shouldn't be. When it comes to the ingredients on this list, top beauty gurus and skin experts all over the globe say there's nothing to fear and every reason to try them.
Beauty buffs say you should think of these ingredients as special, signature ingredients rather than strange ones. That's really what they are when it comes down to it, even if they sound offputting at first.
Signature ingredients are designed to set a beauty product apart, and these definitely do. Those who've experienced their power and prowess keep you coming back for more. And while you might already be weirded out by the thought of putting anything insect related on your body, prepare to be pleasantly surprised.
Just when we thought we'd heard of every odd beauty hack under the sun, these 9 unique skin care ingredients proved us oh so wrong in the best (and bizarrest) of ways.
Scorpion Venom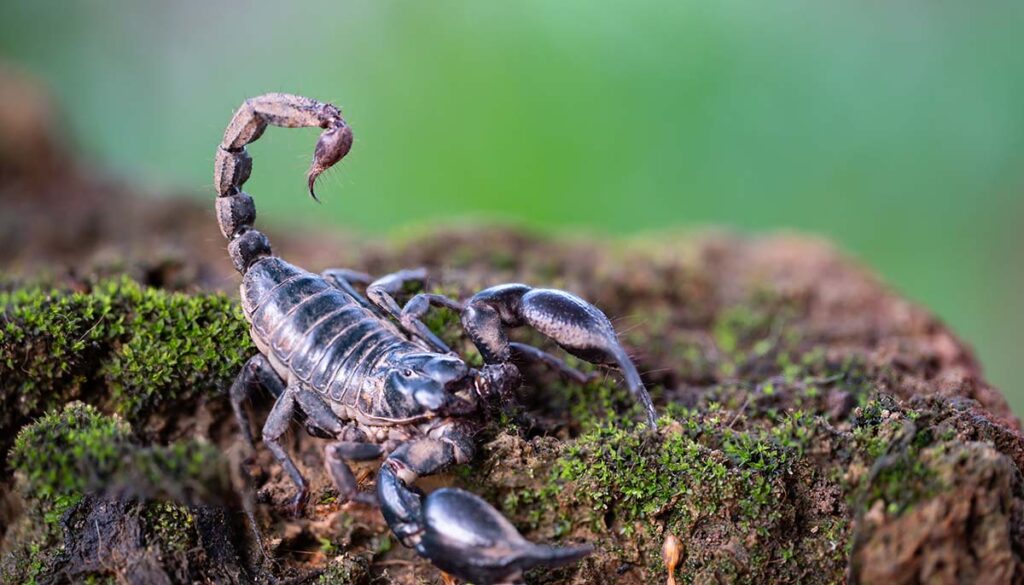 Some very skin savvy scientists discovered a powerful peptide in scorpion venom. But this beautifully strange skincare ingredient is nothing new, it seems. Cleopatra is believed to be the first forward-thinking woman to reguarly incorporate scorpions into her beauty regimen for a youthful glow. And who are we to argue with Cleopatra?
Due to its studied versatile healing properties, this unique ingredient has been trusted medicinally for centuries across many cultures. Not only has it been proven to be an effective pain reliever, it's also been used for treating illnesses such as lupus and rheumatoid arthritis. And this skin rejuvinating ingredient is loaded with antibacterial properties to boot.
When applied to the skin, scorpion venom boasts instantly beautifying and potentially longterm anti-aging effects. When formulated with firming serums, it really shows what it's made of. Those who swear by scorpion venom say they noticed an overall improvement in the fine lines and wrinkles on their face. It's also said to have a "natural botox effect."
Amethyst
Amethyst is an undeniably beautiful gemstone. It's energetic properties are said to "balance emotions and revitalize" us from the inside out. But when it's been crushed up, the fine grounds of amethyst can be used as a gentle exfoliant. Earthy and easy on the eyes, it leaves the skin glowing, perfectly polished, and vividly awakened.
To see the power of gemstone infused skincare, try Herbivore's Amethyst Exfoliating Body Scrub. 96 percent of those who've tried it say they're skin was instantly softer and evenly toned, present company included. And almost all of the reviewers said the jasmine and coconut scented wonder product smelled divine.
Read More: Must-Have Ingredients for DIY Beauty
Neem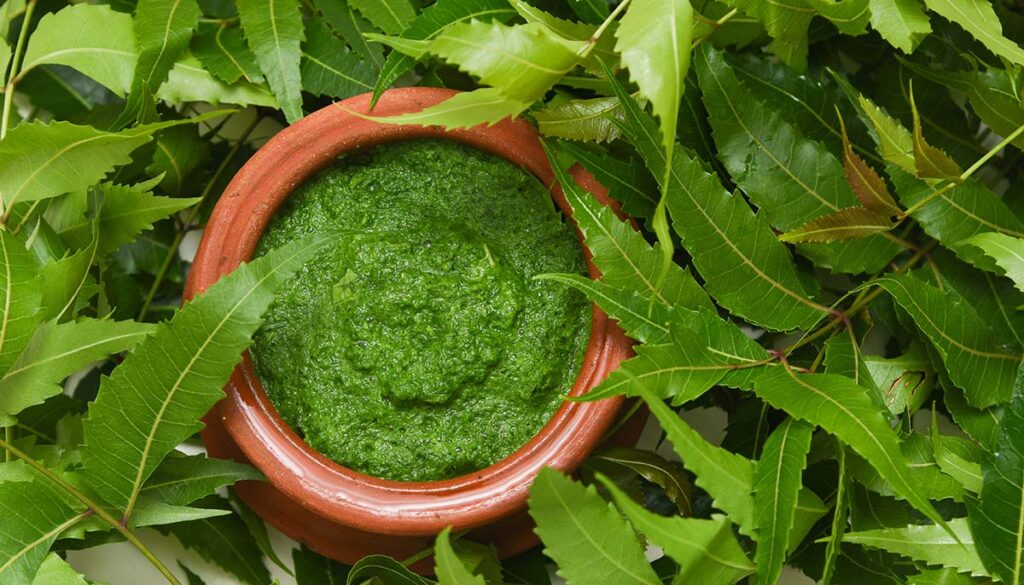 Paula's Choice and Summer Fridays are two of the brilliant brands using Neem in their crowdpleasing skincare lines. Sometimes expensive, I'd highly recommend swiping a sample on Sephora if you get the opportunity.
Neem is a beautiful tree native to India and found in much of Africa. But in the beauty world, neem is most famed for its high levels of skin boosting antioxidants. Blemish-fighting and skin balancing, you can find this one in in ultra clean cleansers, exfoliators, and beauty oils.
"Neem oil contains fatty acids, antioxidants, and antimicrobial compounds, and these can benefit the skin in a range of ways. Research shows that these compounds may help fight skin infections, promote wound healing, and combat signs of skin aging," per Medical News Today.
Pepper Spray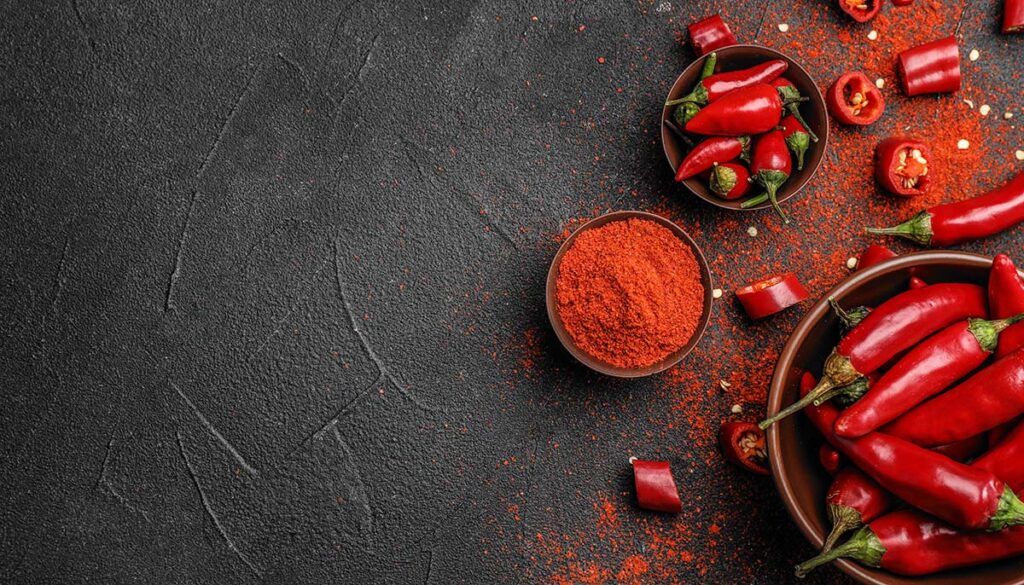 Okay, okay. So we're not exactly using pepper spray itself in skincare, but beauty brands are employing the spicy chemical derived from the exact same chilies known for giving pepper spray its signature sting.
When chili-infused ingredients are applied to the skin, the powerful pepper properties instantly increase the blood flow in all the right places. And as we all know, proper blood flow is is crucial for maintainig healthy skin.
If you're a fan of lip plumper, there's a good chance you're already using this kissing cousin of pepper spray. But you could also be using bee venom, so read the ingredients. It's always good to be in the know, especially when it comes to skincare. Find out what you're really putting on your lips and face, especially if you really feel the burn. You may finally learn why it burns so much when you accidentally get those "lip venoms" on your face.
Shiso Leaves
I adore Dam Dam's Mochi Mochi Luminous Plumping & Hydrating Moisturizer. But I'm a little embarassed to admit I didn't know exactly what I was putting on my face until I'd already started using it. To be totally honest, this stuff worked so well that it didn't matter to me what was it was formulated with. I knew it was good stuff.
As it turns out, this magical moisturizer is made with Shiso leaves. While not that strange of an ingredient, it is a strangely powerful, yet gentle ingredient worth looking into. Loaded with a plethora of vitamins, this Japanese herb in the mint family is coveted for its rich antioxidant and anti inflammatory properties.
Read More: To Try or Not to Try: Weirdest Beauty Hacks on TikTok
Cochineal Beetles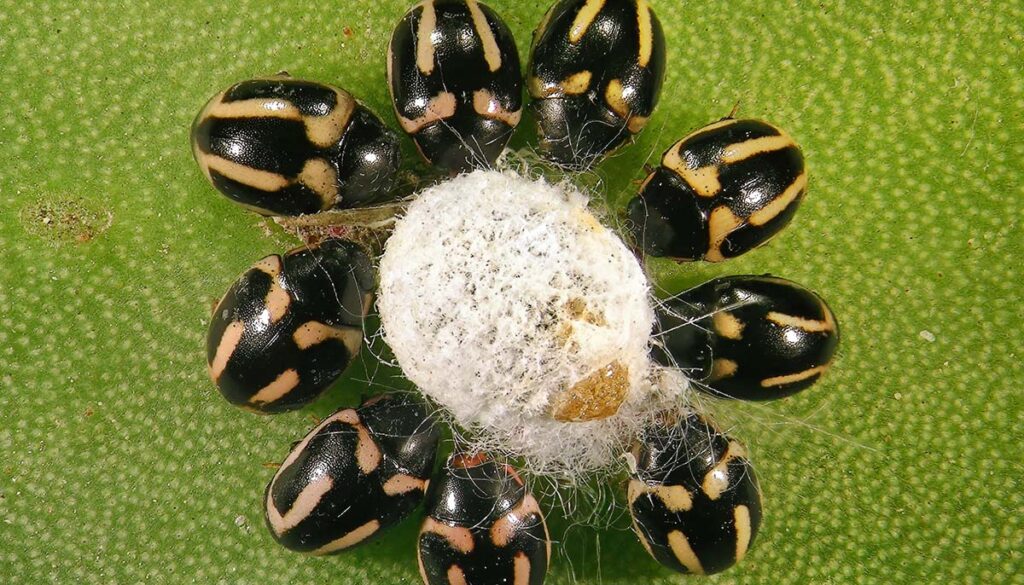 Do you have a signature red lipstick you can't live without? Have you ever tried a pinkish body lotion that you absolutely loved? There's a very good chance you've been rubbing little beetle pieces all over your skin or directly onto your lips for much longer than you realize. And it's okay to love it.
Thanks to carminic acid, Cochineal Beetles have been a beloved beauty ingredient for a very long time. And yes, that means cosmetic products are quietly selling you the crushed remains of insects to wear on your face and body, but you're also getting a chemical-free pop of color that lasts all day, especially in lipstick. So turn that frown upside down!
Dynamite
Don't panic! I'm not suggesting that you add actual explosives to your skincare routine. But you may already be using it, in a way. Diatomaceous earth (DE) is one of the two main components of dynamite. However, the form you'll frequently find in DIY scrubs, popular cleansers, and skin-purging masks are made with a food-safe, natural additive.
This unique ingredient firms and purifies the pores like no other. I've used masks with diatomaceous earth and I can actually feel it pulling things from my pores. And you don't have to break the bank to invest in this one. Check out these natural face mask recipes and figure out the DE ratios that work best for you and your budget.
"As a natural detoxifier, diatomaceous earth can be beneficial to the skin by fighting free radicals. It also helps boost collagen to prevent wrinkles, promoting healthy skin. Silica has the ability to form collagen to repair loose skin when used directly on the face," per Dermascope.
Read More: The 15 Best Drugstore Face Masks For Every Skin Concern
Bone Marrow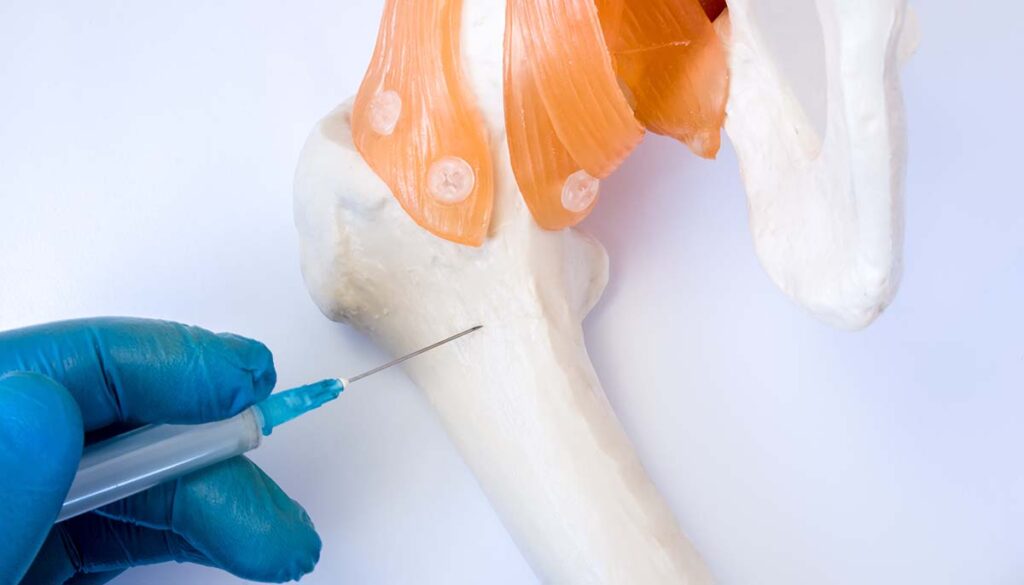 Thanks to its mega-healing properties, bone marrow is a globally celebrated miracle worker in medicine. But did you know the same is true when it's used in skincare? If you're a fan of stem cell growth factors in your beauty routine, you already know the deal with this healing ingredient that often goes above and beyond.
Bone marrow's beneficial acids and anti-inflammatory properties are beyond nourishing and deeply soothing. They reduce inflammation and redness, and promote the ongoing healing of damaged skin. You'll typically find this uniquely beneficial ingredient in face and skin oils devoted to hydration, healing, and overall skin barrier health.
Typically, bone marrow's star skincare ingredient is glucosamine, a natural compound found in cartilage. You'll most often find it in formulations for face creams and peptide-rich moisturizers. If you're unsure where to start, try Drunk Elephant's Protini Polypeptide Firming Moisturizer. You'll experience its wound-healing and skin-strengthening magic overnight.
The Bottom Line
As with any aspect of your beauty routine, these somewhat strange and all-around special ingredients are not considered to be "one size fits all." So be clear about your skincare wants, needs, and sensitivities before you dive into something new, notably different, and potentially pricey.
No matter any product's formulation or global hype, you should always introduce new products to your skin one by one rather than all at once, for best results. That way, you'll be able to figure out what's working and what's better left out of your shopping cart.
With all of that said, don't shy away from trying something new. Skincare gets more sophisticated with each passing year, and some of these ingredients have been sworn by for centuries. So don't hesitate to mix it up and get a little weird. You never know how much you'll love some wacky, wonder product until you've given it a real chance.
Read More: Eco-Friendly Ingredients and the Skincare Lines That Use Them