TikTok continues to bring us new and improved ways to beautify. Last year, brainy TikTokers gifted us with some of the very best makeup, skincare, and hair care hacks ever dreamed and schemed up. Those same beauty exhibitionists also introduced us to some of the weirdest trends worth trying.
The truth is, the only thing more bizarre than some of these tips and trends is how insanely well most of them work. With that said, a few are not for the faint of heart. So don't forget to film your experiments.
"Puffy, Smiling Eyebags"
Just when we thought we'd seen everything on TikTok, Gen Z began carefully constructing eye bags with bronzer and eyeshadow. But it's not just any eye bag they're after. It's all about the "aegyosal," which basically translates to "cute fat."
Sometimes called "the cheerful eye bag," this puffy undereye trend first took off in South Korea. K-Beauty masters Soko Glam currently claim they'll help you "look younger and your eyes more cheerful and inviting." And it's astounding how many users on TikTok agree.
Soap Your Eyebrows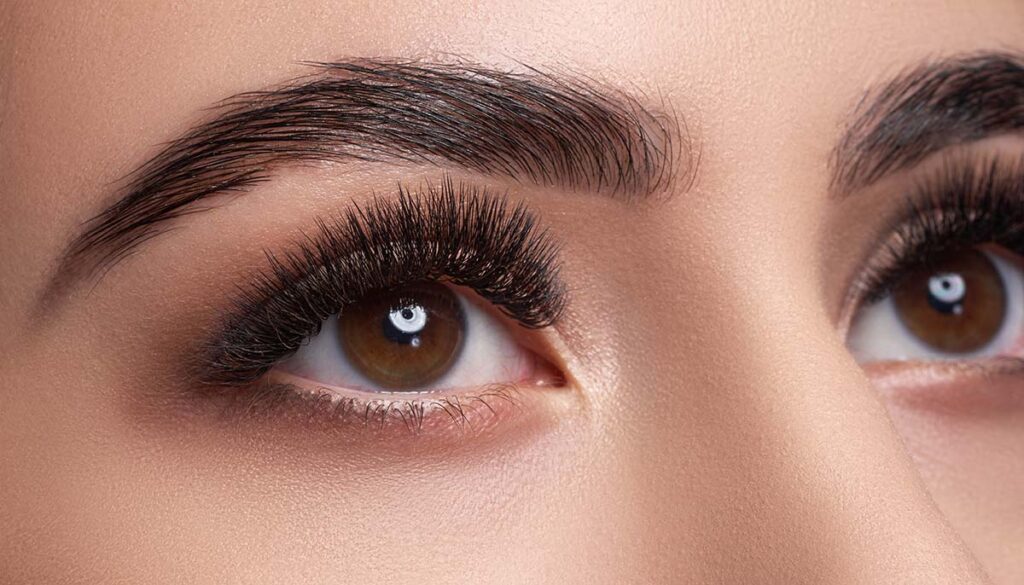 With unnaturally dark eyebrows on their way out, more natural-looking, bushy brows are officially all the rage on TikTok. And there's one hack all brow experts swear by. Here's how it works.
Run a spoolie along a bar of damp soap and then comb it through your eyebrows. The idea is to get each eyebrow hair to stand up and stand out, creating the look of fuller, still polished, but much more "I woke up like this" brows.
Curl Your Hair With Socks
Looking for ways to ditch the curling iron is nothing new, but this TikTok beauty hack is next level. For long, soft, and jaw-droppingly gorgeous curls, just use socks.
After applying leave-in conditioner, reach for your favorite fuzzy socks and start twisting them around divided hair sections. Wear your hair socks to bed and wake up with more bouncy, beautiful curls than ever before, but without all the heat damage.
Or… Use Your Radiator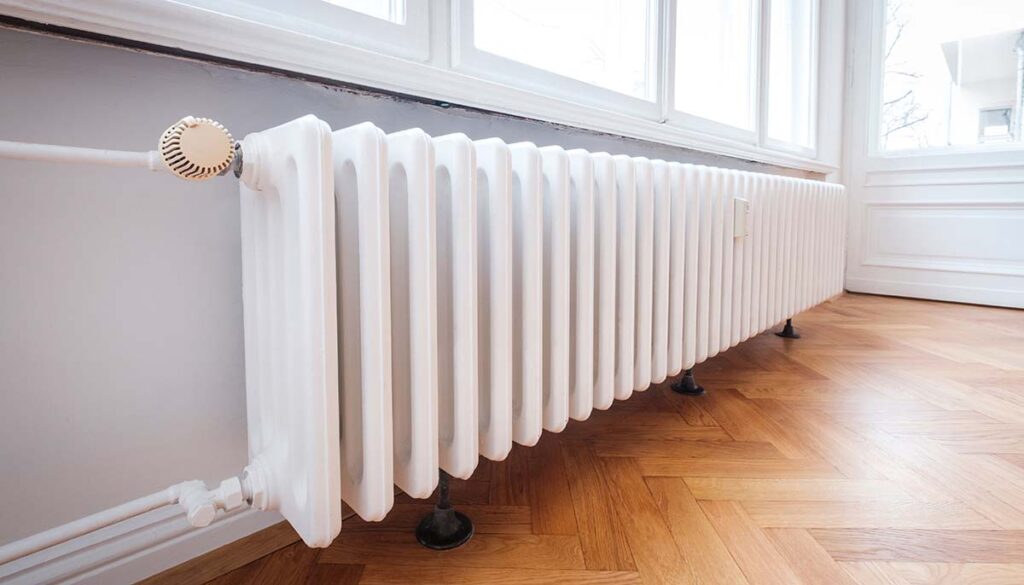 I wouldn't try this one at home, but Tiktokers say that's exactly where you should try it. For those that need a little heat to get their curls just right, influencers have begun suggesting using your radiator. If for no other reason, you should look up the demonstrations for a laugh.
And sure, I guess I get it. A radiator is basically just hella hot curling wand after curling wand all in a row. But ladies, is it really? You'll have to be the judge on this one because I refuse to go near it. Just be careful with that beautiful face.
But First, Do The Buttered Bread Test
If you're ready to try "radiator styling" like the clever curlers on TikTok, the masses say not to skip this step. And yes, you must do it in the name of safety. Here's how it works (and no, I'm not kidding): apply some heat protectant on a slice of bread and pop it in the toaster.
The idea is to test how well your heat protectant actually works. Some found that their beloved hair product actually wasn't doing anything and promptly switched brands. Others learned their heat protectant was worth every penny. But does this sound like a waste of perfectly good bread? Yeah, I thought so too.
Lubricant as Primer
When TikTok user Lukáš Kohutek incorporated Durex into a 2021 beauty tutorial, everyone else tried it too. The result? People on TikTok have fallen in love with using lube as face primer. It apparently gives a smooth and fine texture comparable to fancy primer but costs a lot less.
If you're interested in giving this one a go, think of it as a regular primer for best results. In other words, just apply the gel with a brush or your hands and smear it all over your face. Once it's dried clear, apply the rest of your makeup and consider it your best-kept beauty secret.
"Slugging"
Speaking of putting goo on your face, slugging is a TikTok trend that currently can't be stopped. But don't worry, this one sounds way more disgusting than it really is. It's also pretty easy.
With retaining moisture in mind, top off your nighttime skincare routine with some Vaseline or comparable ointment. The crowd-pleaser of the moment is CeraVe Healing Ointment. And if you suffer from dry skin in the harsh months of winter, don't knock slugging until you've tried it.
Rice Water For Your Hair
What do you do with the water you used to wash your rice? If you want luxuriously long locks, TikTok users say you shouldn't be throwing it out.
Beauty enthusiasts on the platform have begun fermenting and bottling rice water for hair care. While inventive, they didn't invent it. This ancient practice has been a beauty staple in Japan for centuries. Apparently, your hair will grow like it's never grown before. That's what the Tiktok testimonials are claiming.
Do Your Makeup Backwards
Say goodbye to makeup that melts off and hello to a new meaning to the word "foundation." Sick of creasing or runny makeup? TikTok has the solution and it goes against all most makeup lovers have been taught to believe.
Apparently, you should put your foundation on last. And yes, that means after moisturizer, setting spray, powder, primer. Oddly enough, this one makes sense.
Apply Foundation With a Jade Roller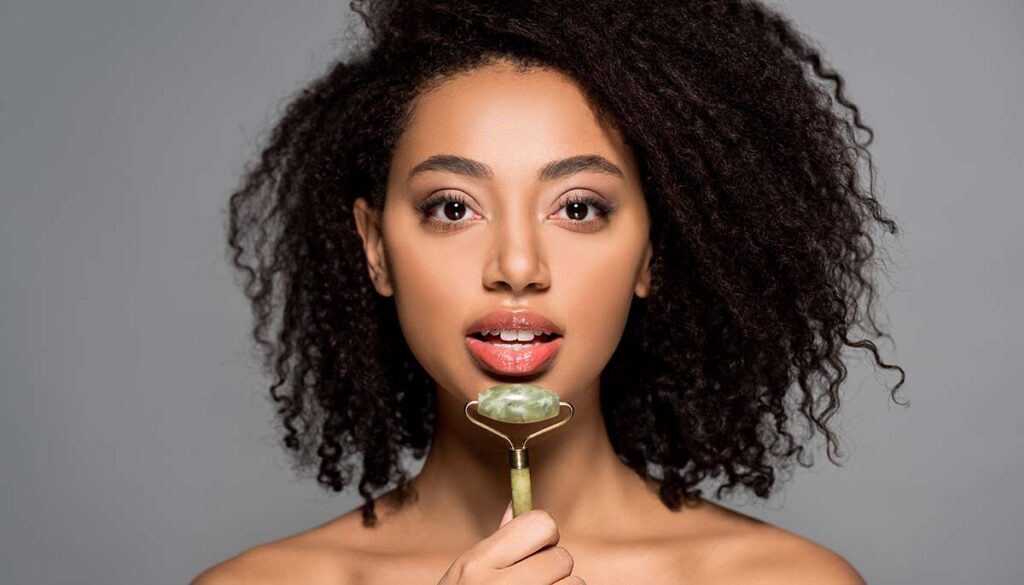 Speaking of foundation, 2021 brought a new way to apply it. The most coveted, beloved foundation applicator of the year turned out to be a jade roller. But if you've spent any time on TikTok, you already know what's up.
Not only is it good for stimulating blood flow and relaxing, but it's deemed the perfect tool for blending your favorite base. And that's not all. The cool kids are officially rolling on serums too with pore shrinkage in mind. And there's never a bad time for a facial massage, so why not give it a whirl?
Leg Hair Lashes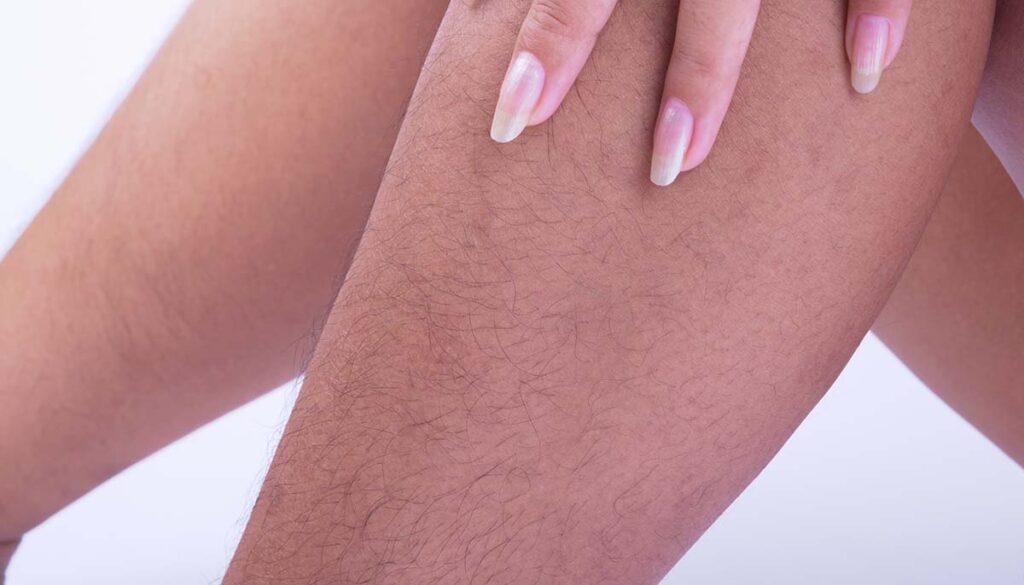 Have you ever considered harvesting your leg hair to make the perfect false lashes? Yeah, me neither. But people on TikTok are doing it more often than you'd think.
It's practical in the sense that it's resourceful and economical. But apparently, that's not all it's about. Those who swear by this beauty hack say it gives them unbelievably baby soft falsies and they'll never buy fake lashes again. To each their own leg hair, I guess.
Transform Your Eye Shadow into Gloss
If you've never converted your favorite eyeshadow palette into a lip gloss, it's time to hop on this bandwagon and pucker up. It's simple, yet effective. And most notably, it's not so weird once you see how well it works.
Pick a shade you absolutely love. Apply it to your well-moisturized lips with a traditional eyeshadow brush. Then dab on a touch of concealer smackdab in the middle, for a brightening effect, and top it off with some clear gloss.
The Blush Face Lift
Okay, so the weirdest part about "the blush face lift" is perhaps the name itself. After all, it's basically just applying blush the "correct way," as passed down from mother to daughter for decades.
In recent years, it's been all about the apples of the cheeks. The world seems to have forgotten how to apply blush the old-fashioned way for a rosy glow or a sunkissed effect. Until, of course, people revived the method on TikTok and rebranded it.
Jelly Before Perfume
If you're just spritzing or dabbing perfume on your bare skin and going about your business, TikTok says you're doing it wrong. Or rather, they've found a much better way to wear it.
Perfume is infamous for not lasting as long as we want it to. The popularized TikTok solution is to apply petroleum jelly on your wrist before you spray the fragrance. Jelly is really making a comeback in the realm of beauty, isn't it?
Snail Facials
You may not know how to feel about snail mucin all over your face. Or, you're totally against knowing how it feels. Either way, the slimy, protein-packed secretion created by a snail's mucus glands does undeniable wonders for the skin. While this beauty hack has been a K-beauty staple for quite some time, it's officially TikTok approved.
Ever since users have dubbed snail facials the holy grail, the unusual remedy has seen a significant spike in sales. Naturally, with a rise in popularity, the price has gone up too. Still, this hasn't stopped the most resourceful of TikTokers from trying it. People have been collecting garden snails and putting them straight on their faces before massaging in the slime themselves. Others have discovered their giant African snail pets can be just as effectively used for the at-home beauty treatment.
If you consider letting snails ooze across your face a hard no, you're certainly not alone in that stance. But once you see the radiant afterglow TikTokers who've tried it are sporting, you might just change your mind.