Ah, the simple black bean. These legumes might be small, but they're quite the powerhouse ingredient! Loaded with fiber, protein, and plenty of other important nutrients and minerals, black beans definitely deserve a spotlight. So, let's give it to 'em!
I have to admit that I'm a big fan of black beans. From burritos to soups to black bean burgers, you can catch me eating them quite a bit. They are delicious (duh!) and also really versatile. They obviously pair really well with South American and Mexican flavors, since that's where they originated from. However, I like using them in all kinds of cuisines.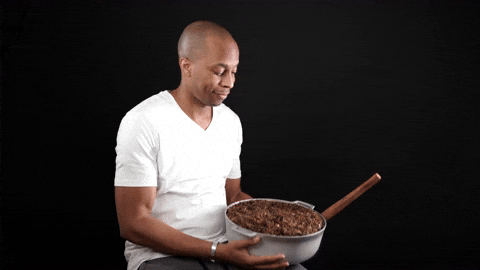 Luckily for black bean fans such as myself, these legumes are not just tasty – they are also incredibly nutritious. I mean, I can eat another burrito, right? It's good for my health…
Health Benefits of Black Beans
But really, black beans are full of nutrients and minerals that are essential to our health.
First of all, I'm sure you already know that legumes in general are known for their high fiber content. Black beans are no different. They provide lots of soluble and insoluble fiber. In fact, one serving will give you about a third of your recommended daily intake. Fiber will help lower cholesterol, which can decrease your risk of heart disease. It also helps you stay fuller for longer and improves your digestion.
Black beans are also an excellent source of plant-based protein. With one cup containing 15 grams of protein, the U.S. Dietary Guidelines for Americans considers black beans both a vegetable and a part of the protein food group. Protein is essentially a building block for bones, muscles, cartilage, and skin. It is a long-term energy source and will also help keep your hunger levels at bay.
Related: Black beans aren't the only source of plant-based protein! Check out these other protein-packed options.
Black beans are a great source of other essential nutrients and minerals, too. I'm talking about iron, magnesium, phosphorus, and potassium; plus, vitamins B1 (thiamin), B2 (riboflavin), and B9 (folate). Black beans can help manage blood sugar levels, protect against chronic diseases, and help maintain weight. The antioxidants in black beans can even protect your eyes against age-related macular degeneration. Talk about a superfood!
Clearly, black beans deserve a place in your pantry and on your plate. Are you convinced to eat more black beans yet? These legumes are versatile enough to be a side, an ingredient in a dish, or even the star of the plate. It's hard to run out of ways to use black beans! But first, let's go over a few tips on preparing black beans.
Tips for Preparing Black Beans
When you pick up black beans from the grocery store, you can find them both canned and dried. Both are great options. The dried black beans will take longer to prepare, but it's the best way to control the amount of sodium, and they cost less per serving than canned beans. But if you need to save time when it comes to prep, canned beans work just fine, too. Just make sure you pay attention to the sodium content for the canned black beans.
When preparing canned black beans, it's a pretty simple process. All you have to do is pop the can open and drain the beans. That's it. You really don't need to rinse them or anything. In fact, the residual liquid can even help give a little bit of saucy texture to the beans. Depending on what you're doing with them, you might not even want to drain any of the liquid at all. Canned black beans are already cooked, so anything you do from here is just to heat them up and add more flavor.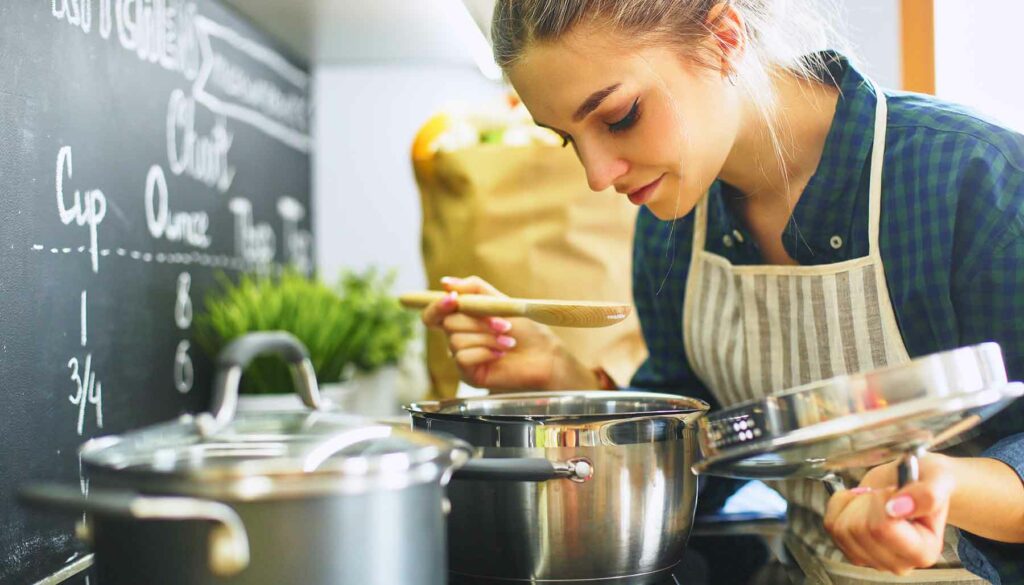 Preparing dry black beans is a little more involved, but it's definitely not difficult or anything. You will just need a little more time. To start, you will need to sort and rinse the dry beans. Because they are simply harvested and packaged, you may find some stray debris. No one wants to cook a tiny twig with their beans!
For many recipes, the next step is to soak the beans so they can absorb water. It will help them cook more evenly, and will also make them easier to digest. Use at least 4 quarts of water per pound of black beans, add a little salt, cover, and let sit overnight. After soaking, drain them before using.
If you don't have time to soak them overnight (or you forgot to do it!), you can do a quick soak method, too. Cover them with water in a pot, bring to a boil and let them cook for 10 minutes, and then reduce the heat to low and cover. Let them simmer for one to two hours, adding water as necessary.
Cooking Black Beans
From here, you're ready to cook those black beans according to your recipe!
Like I already mentioned, black beans are incredibly versatile. When I don't have a lot of time to cook, my go-to is a simple rice and beans dish that puts black beans front and center. I have different toppings that the fam can choose from to customize their bowl, like guacamole, cheese, salsa, or tomatoes. It's always a hit.
But black beans also make a wonderful addition to tacos, stuffed peppers, or in a big pot of chili. Or, mash them up for homemade black bean burgers or a black bean dip. Here are a few recipes to get you started.
Bring a Little Heat With This Black Bean Soup
Although we talked about soaking dried black beans before cooking with them, it's not always required. Recipes like this one work better when you don't soak the dried beans first. As it cooks, the dried beans will create their own savory broth. Chipotle chiles and red wine vinegar pack a flavorful punch here. After your soup is done, top it with anything you like: sliced avocado, shredded cheese, fresh cilantro, diced tomatoes… the possibilities are endless.
Check out the recipe here: Basically Black Bean Soup
Bite Into These Black Bean Burgers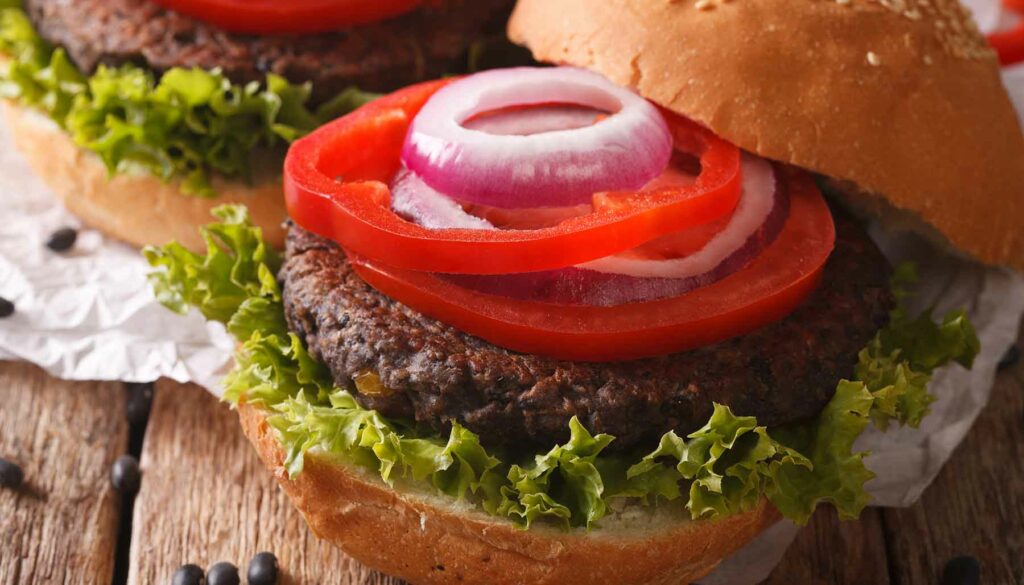 Ree Drummond – aka the Pioneer Woman – might be married to a cattle rancher, but I've seen her whip up a vegetarian meal or two. I was pretty impressed with this black bean burger of hers, and I bet you will be, too. These are great as is, but sometimes I like to swap one can of black beans for chickpeas instead, to give it even more texture. And while this recipe uses an egg as the binder, you can easily swap it for a vegan replacement. Try mixing one tablespoon of ground flaxseed meal with three tablespoons of water. Let it sit for 15 minutes, and you're ready to go.
Check out the recipe here: The Pioneer Woman's Black Bean Burger
Be a Cookout Hero With This Black Bean and Corn Salad
Black bean and corn salsa is a crowd-pleasing side, perfect for summertime cookouts and potlucks. You can serve it warm, or chill it in the fridge and serve it cold. Either way, you'll find it flavorful and refreshing. I know that black beans are the focus here, but you'll find even more health benefits thanks to plenty of other veggies: corn, red bell pepper, red onion, and some julienned snow peas. The corn is first grilled to a lightly-charred perfection before the kernels are removed for the salad, and that's definitely a favorite of mine.
Check out the recipe here: Black Bean and Corn Salad
Back to Basics With These Simple Black Beans
Black beans don't even need a bunch of other ingredients. They are also wonderful when you keep it simple. The key to deliciously simple black beans? Using a few aromatics and letting it all simmer! Because it cooks for so long, you don't even need to mince the garlic or dice the onion. You'll end up with a surprisingly creamy pot of black beans with this recipe. Serve these over rice or another grain that you prefer. Or, serve this as a side to burgers, quesadillas, or a whole veggie plate.
Check out the recipe here: How to Cook Black Beans From Scratch
Blow Some Minds With Black Beans for Dessert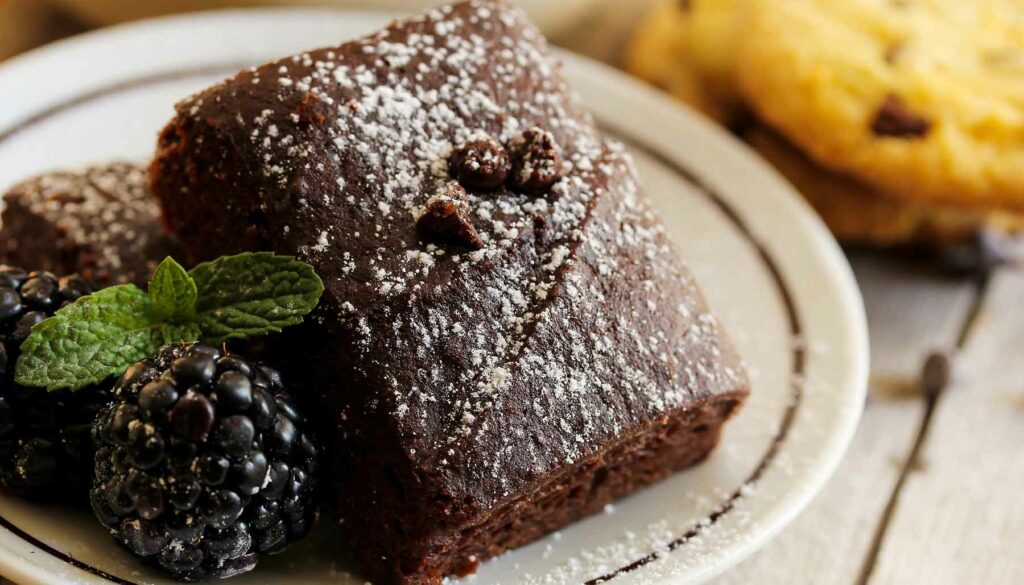 I know it sounds a little… strange at first, but you can even use black beans to whip up a stellar dessert. In this recipe for black bean brownies, you will actually be adding cooked black beans! Just trust me on this. Take one bite of these rich, velvety chocolate brownies and you'd never guess they had beans in them. I know something filled with chocolate and sugar isn't exactly healthy, but at least the black beans add a boost of nutrition that brownies wouldn't otherwise have. And don't worry – they don't taste like beans at all. You'll just end up with decadent, chocolatey, and irresistible brownies.
Check out the recipe here: Black Bean Brownies