Impossible Burgers. Ripple Milk. Beyond Meat. They're vegetarian, they're all over the place, they're delicious, and best of all, they're good for your health. You may be curious about what these new options taste like. Or, you might be wondering about what it's really like to give up meat and become a vegetarian. Maybe you want to try eating more plant-based options for the environment, but you're not ready to give up all meat yet.
That's okay! You don't have to become a vegetarian and stop eating all meat today. But if you're curious about how to add more vegetarian options to your diet and you're worried about where you'll get your protein, there's no need to worry – there are great options out there!
Your body needs protein to function, but just how much do you need? To find out how many grams of protein you should eat on a daily basis, multiply your weight by .36, or you can use an online protein calculator.
Once you know how much protein you need every day, start planning your meals with that number in mind. Not sure where to start? Take a look at these seven protein-packed, plant-based ingredients, and see how you can start incorporating them into your meals!
Chow Down on Chickpeas
If you've ever eaten hummus, then you've eaten chickpeas. This (in my opinion) extremely delicious ingredient is packed with nutrients, and one cup typically contains 14.5 grams of protein. 
You can roast chickpeas and eat them on their own, or you can use them in many different dishes. Simmer them in soups and stews for a tasty meal, or add them to any salad. You can now find chickpea pasta, brownies made from chickpeas, and many other gluten-free alternatives that contain chickpeas at your grocery store.
Bring On the Black Beans
Taco fans rejoice – black beans are packed with protein and are extremely good for you. Just one cup of black beans boiled with salt contains 15.2 grams of protein!
While black beans on their own might not sound appetizing, you can blend them into soups or dips, or take the more typical route of adding them to your salads or burritos. Black bean burgers are also a great vegetarian alternative to meat! 
Try Out Tofu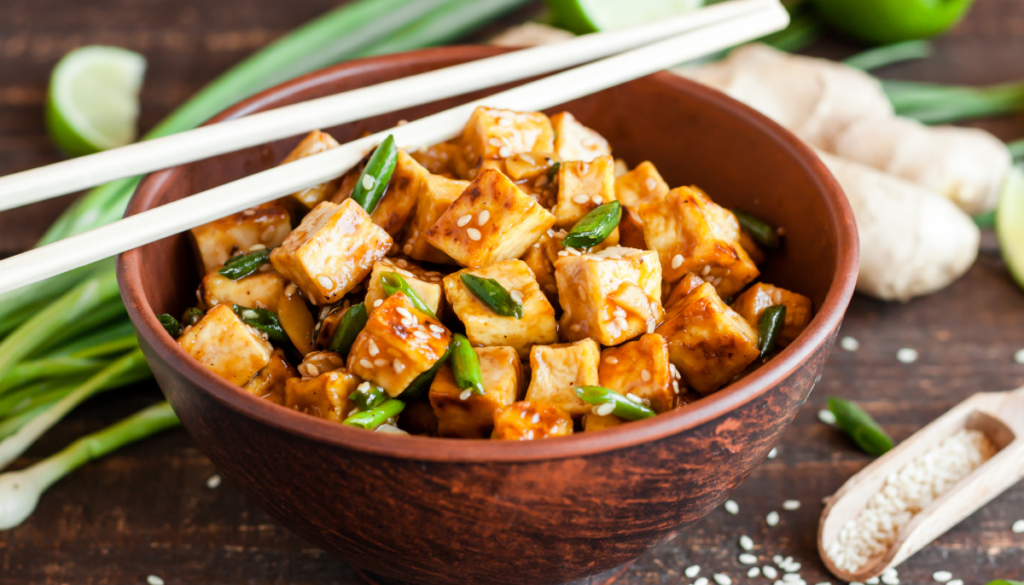 Tofu is a bean curd made from soy, and it does have a reputation for being bland on its own. However, if you take just a little bit of time you can make tofu taste delicious.
Marinate your tofu for a delicious meal, or add seasoning to it on its own. One hundred grams of tofu equals eight grams of protein. Add tofu to your salads or toss it in your air fryer – there are many recipes you can try out with this versatile ingredient!
Bite Into a Vegan Burger
Personally, I love Beyond Burgers but I think Impossible Burgers taste gross. Just like all foods, your personal preferences will matter when it comes to vegan meat. There may be a brand out there that you love – or you may think you'd rather stay away from meat in all its forms, whether it's coming from a cow or its plant-based.
That's okay! Try to do what's right for your taste buds and your health. One four-ounce serving of an Impossible Burger contains 19 grams of protein!
Go Nuts for Almonds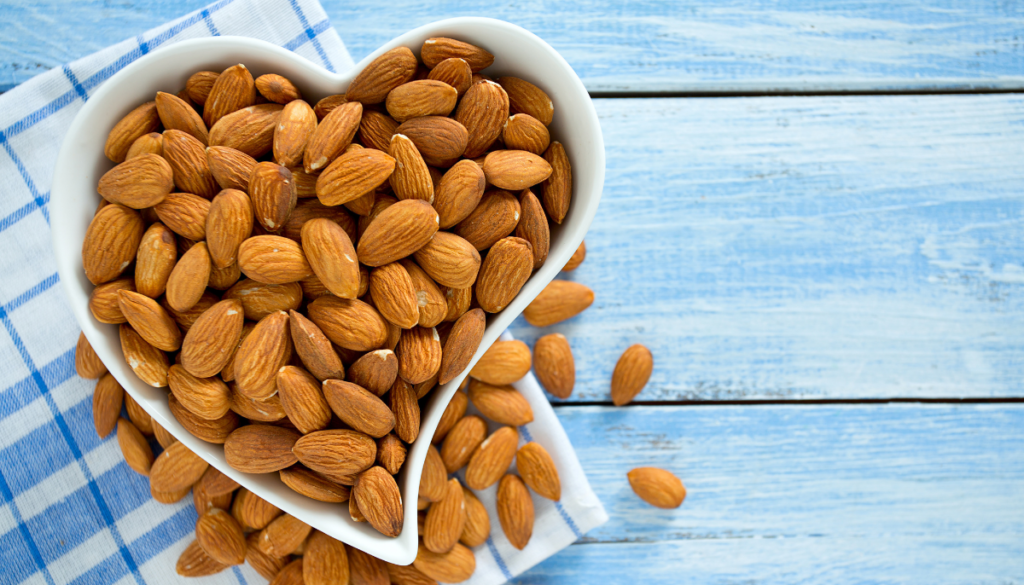 Many people are switching from almond milk to oat milk, but don't forget about eating plain old almonds! Almonds are best when added to a salad or to your meal – but be aware of eating them as a snack, as they're extremely high in calories. One cup of whole almonds comes out to 828 calories and 30.3 grams of protein. So if you like crunching, almonds are a great ingredient to add to your meals to help you get your protein!
Get Keen on Quinoa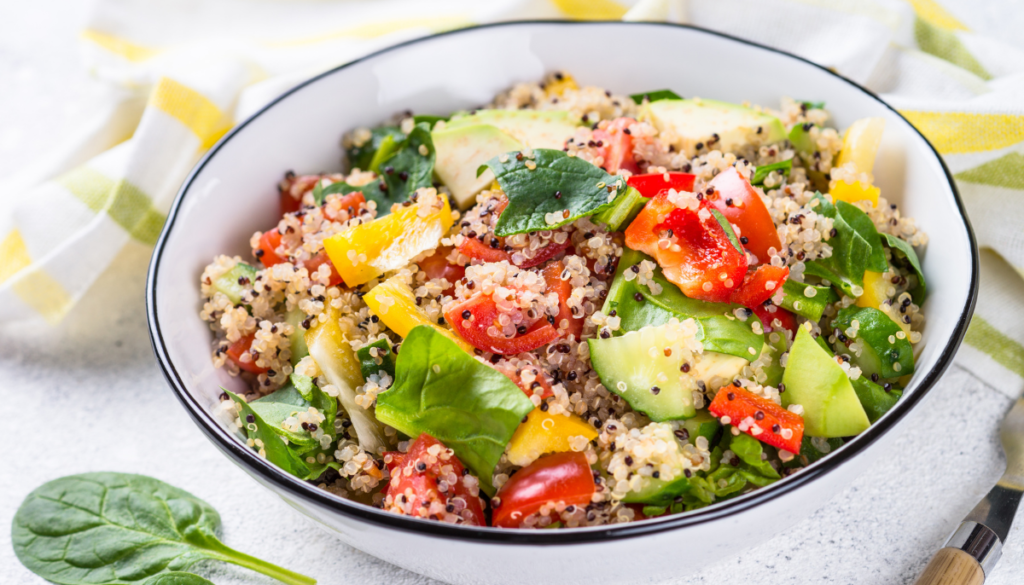 Quinoa is an ancient grain that adds texture to your salad – or you can eat it on its own (if you add seasoning you like to it – because just like tofu, it can be very bland). 
One cup of quinoa contains 8.14 grams of protein and all nine essential amino acids that your body needs. Toss quinoa with some cucumbers, tomatoes, corn, and pepper for an easy salad!
Plan for Peas
Peas are a primary ingredient in vegan meat, and there's a reason why – they're extremely versatile and packed with nutrients. One cup of peas contains 7.86 grams of protein.
You can make a pea pasta salad, creamed peas, a cheddar frittata with peas, a pea stir-fry, and so many more recipes with this tasty, nutritious ingredient.
These are just seven of many protein-packed and plant-based ingredients that are out there. The next time you're at the grocery store, take the time to pick up one (or two… or three…) of these ingredients, and start experimenting once you get home! Your body will thank you!