Beauty and cosmetics companies will promise us whatever we want to hear.
The store shelves are filled with creams and serums and powders that vow to give us what we want. They can make you look fresher and younger. Make those lashes long and luscious. Put them on to make wrinkles disappear or erase those under-eye circles in a snap.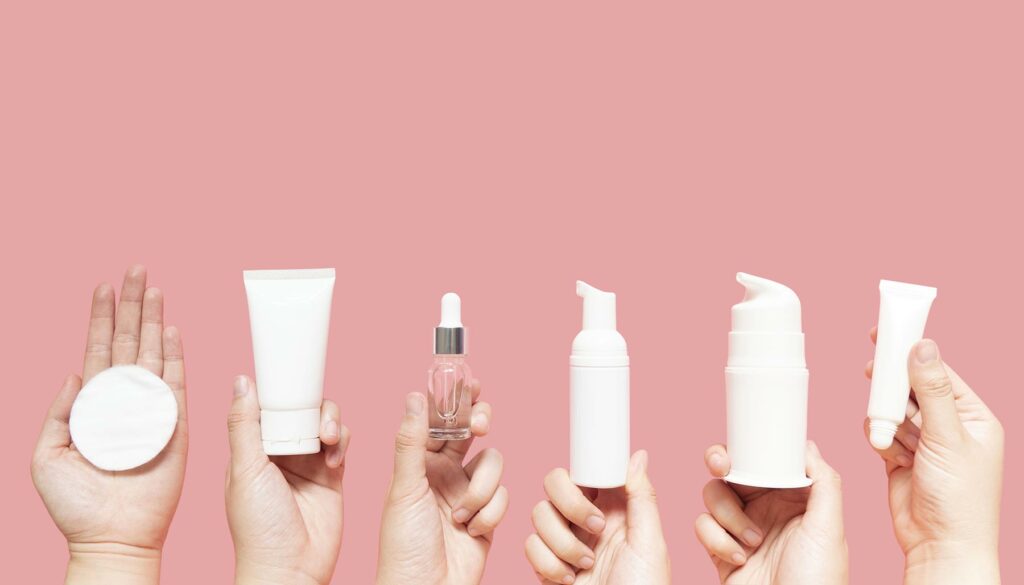 Some of them deliver, while others, well, just don't. That's what makes it so difficult to find the products that actually work.
I don't even want to talk about how much time, money, and effort I have spent over the years sifting through beauty and cosmetics products to find the good ones. Of course, that just means that I can give everyone else a leg up! Maybe I can save a few people from having to do the same.
I have already delved into the best anti-aging serums available, complete with photos of my own products I have at home. I also dropped my list of favorite drugstore dupes that prove price isn't always an indication of better quality. Some of those drugstore brands are turning out some seriously great products. Hey, I even slipped my feet into plastic booties filled with chemical exfoliants – aka the Baby Foot Peel – to see if they really work like they claim. Spoiler alert: they do.
Alright, What About Lash Growth Serums?
But next up on my list: lash growth serums.
The desire for longer, more luscious lashes seems to be pretty common. Just one look at the beauty section at your local Target or Sephora will prove just how in-demand long lashes are. The aisles are lined with lengthening mascaras, false eyelashes, and lash curlers. The internet is also packed full of at-home hacks and expert tips.
Hey, not all of us want to deal with lash extensions all the time, and they're not good for your natural lashes with repeated use.
That's why these days, there are also a lot of lash growth serums out there on store shelves. These serums have been on the market for a little while now, but let's talk about what they are – and if they really work.
There are two different kinds of lash serums available: over-the-counter lash serum, and prescription lash serum.
Over-the-Counter Lash Serums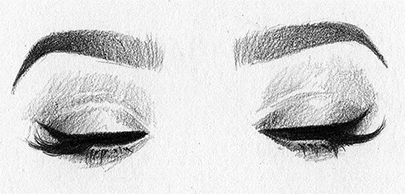 The over-the-counter lash serums you find in stores claim to enhance or make your lashes longer. These serums aren't really growth serums, but they actually act as lash conditioners. Over-the-counter lash serums might help keep your lashes healthy, which could help them grow longer or fuller by preventing some breakage.
However, it's important to note that these lash serums do not contain active pharmaceutical ingredients that will actually cause your lashes to grow. They typically contain biotin, which is a B vitamin. The idea is that biotin is supposed to help strengthen keratin, the protein that makes up the hair. Unfortunately, there's not really any real evidence that this works.
Biotin can technically help with hair breakage and hair loss, but this is only in rare cases of vitamin B7 (biotin) deficiency. It's not likely that you have a deficiency because this water-soluble vitamin is present in plenty of foods, such as eggs, salmon, pork, legumes, nuts, seeds, avocados, broccoli, and more.
Some also contain castor oil, peptides, hyaluronic acid, or other similar ingredients. And while these ingredients may help prevent breakage, they won't make your lashes actually grow. Regardless, keeping your lashes moisturized and more flexible while preventing some breakage is pretty helpful. To see any benefits, though, you have to consistently apply it as directed.
The biggest plus with these lash serums? They are readily available. You can find them just about anywhere you purchase other cosmetic and beauty products, like big box stores, drug stores, and beauty stores. You can obviously also order them online without any trouble.
The Only Prescription Lash Growth Serum
Okay, on to the prescription stuff. Currently, Latisse is the only one out there that has been FDA-approved to promote eyelash growth. Originally, it was developed to treat glaucoma, it just had an unexpected side effect: patients started growing longer, fuller, and darker eyelashes. After a clinical trial, the FDA approved it for cosmetic use in 2008.
Latisse contains the active ingredient bimatoprost, which is a synthetic hormone. It not only increases the number of hairs produced at your lash line, but it also lengthens the period that the hair grows. We don't know exactly how bimatoprost does it, but we do know that it produces real, verifiable results. If you discontinue use, your eyelashes will return to their original length and fullness.
Since it's a pharmaceutical, you have to talk to your dermatologist or doctor about getting the prescription treatment. You can't just run out and pick some up at Ulta. If you do get your hands on it, you have to apply it habitually to see results.
Latisse does have a couple of side effects to be aware of. It can cause discoloration or darkening of the eyelids or even your iris.
Best Lash Growth and Conditioning Serums to Try
Now, on to the good stuff. I've rounded up some of the best eyelash growth/conditioning serums that are worth a try! Just remember that over-the-counter options won't really cause your lashes to grow longer, but they can still provide benefits.
Latisse
Like I mentioned, Latisse is the only FDA-approved lash growth serum available right now. It does provide visible results if you apply it every night as directed. You will wind up with longer, fuller, and darker eyelashes. Put on the serum each night, applying topically to just the base of your lashes. Some might start seeing results in as few as four weeks, with full results by the end of sixteen weeks. If you have seen commercials for Latisse, you know it can cause discoloration or darkening to the eyelid, which might be reversible. It can also cause discoloration or darkening to the iris, which is permanent.
RevitaLash Advanced Eyelash Conditioner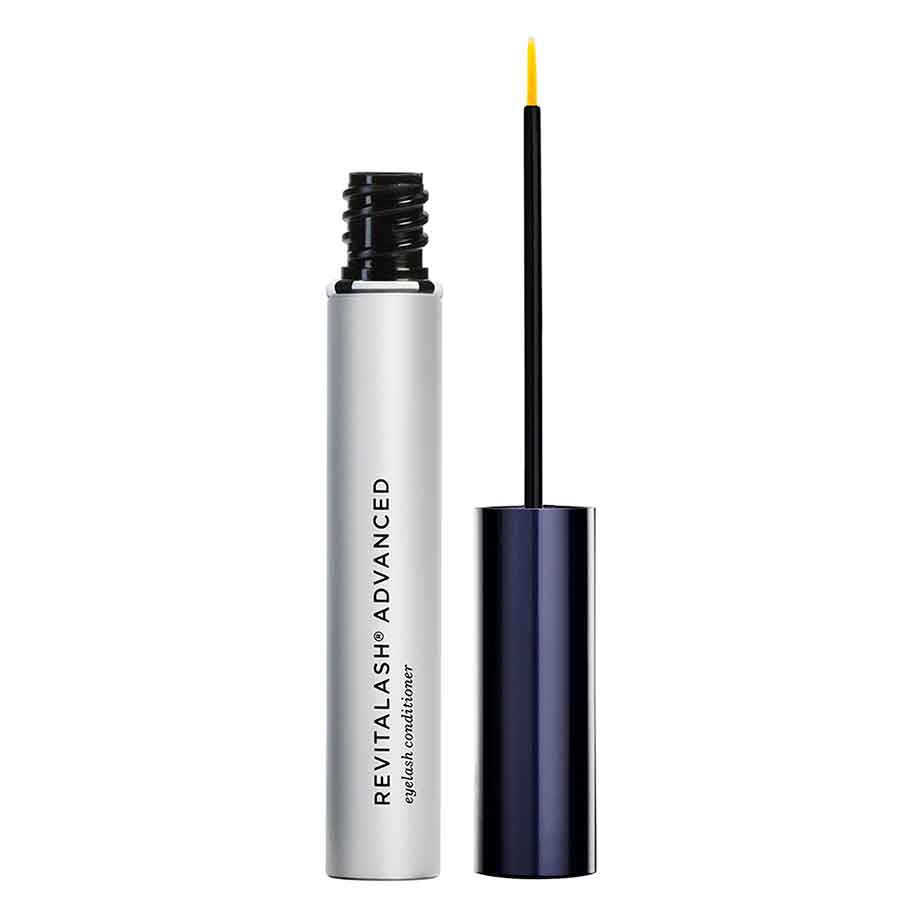 RevitaLash Advanced Eyelash Conditioner is a pretty well-known product, and it features all the classic beneficial ingredients you would expect to find in a lash conditioner serum: biotin, peptides, panthenol (vitamin B5), and lipids. It will condition and strengthen your lashes. This will defend them against environmental damage, plus damage done by lash curlers or cosmetics that can cause brittleness or breakage. This lash conditioner is ophthalmologist formulated, dermatologist reviewed and has been clinically tested. It's also free of all those undesirable ingredients, like parabens, phthalates, sulfates, or even gluten!
Grande Cosmetics GrandeLASH MD Lash Enhancing Serum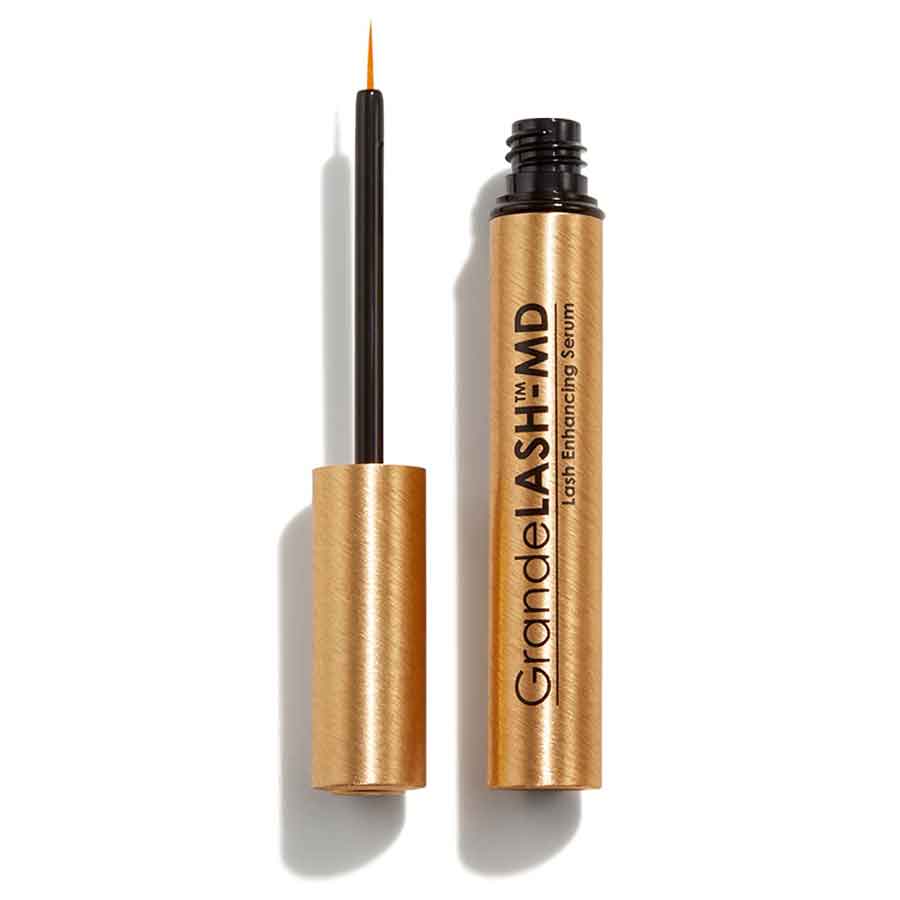 This award-winning lash-enhancing serum promises the appearance of longer, thicker-looking lashes. That's because it is infused with vitamins, antioxidants, hyaluronic acid, and amino acids to nourish and enhance your lashes. It can help restore brittle or damaged lashes to prevent breakage, with results as soon as four to six weeks. To see full results, use the serum as directed for three months. Grande Cosmetics GrandeLASH MD Lash Enhancing Serum is ophthalmologist-tested and approved, paraben-free, and cruelty-free.
Vichy LiftActiv Serum 10 Eyes and Lashes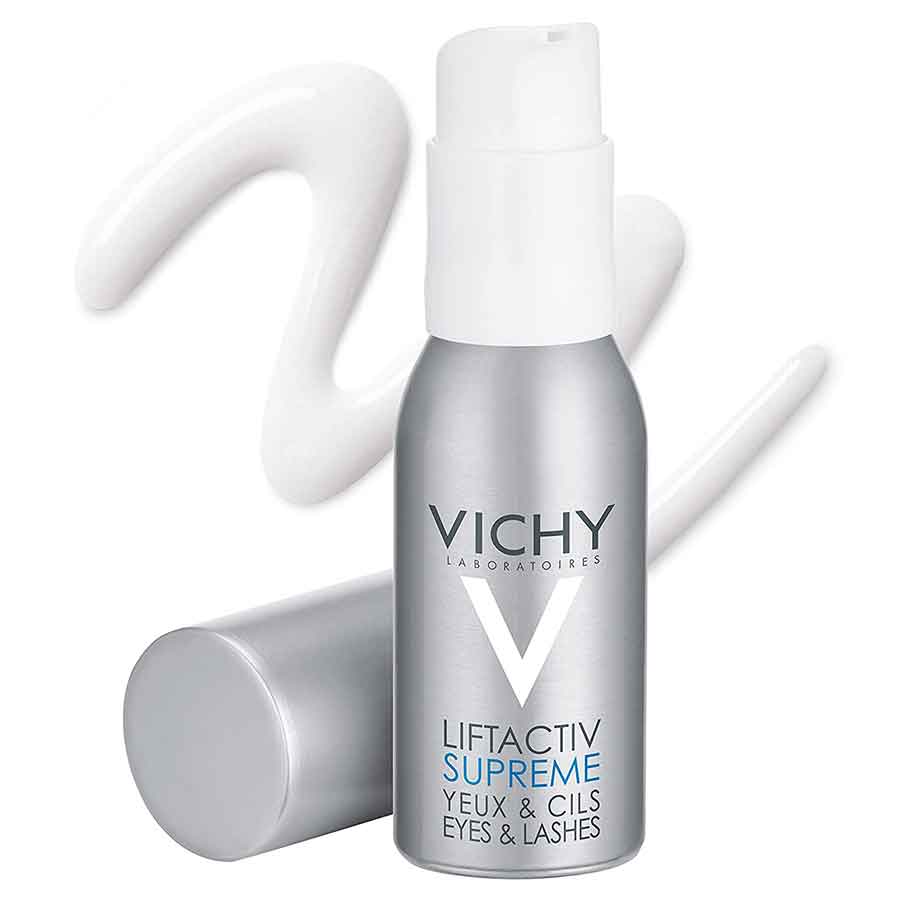 This product is a little different than the rest of the ones on this list. That's because it is for both your lashes and the rest of your eye area. The hyaluronic acid is both hydrating to your lashes, and hydrating and plumping to your entire eye area. I like products that pull double duty, and this one does it. Why not fortify and condition your lashes, while also reducing the appearance of wrinkles at the same time? Vichy LiftActiv Serum 10 Eyes and Lashes boasts 10% rhamnose, a birch tree extract that is purported to help firm skin and fill wrinkles. It is recommended to use this one twice a day.
RapidLash Eyelash Enhancing Serum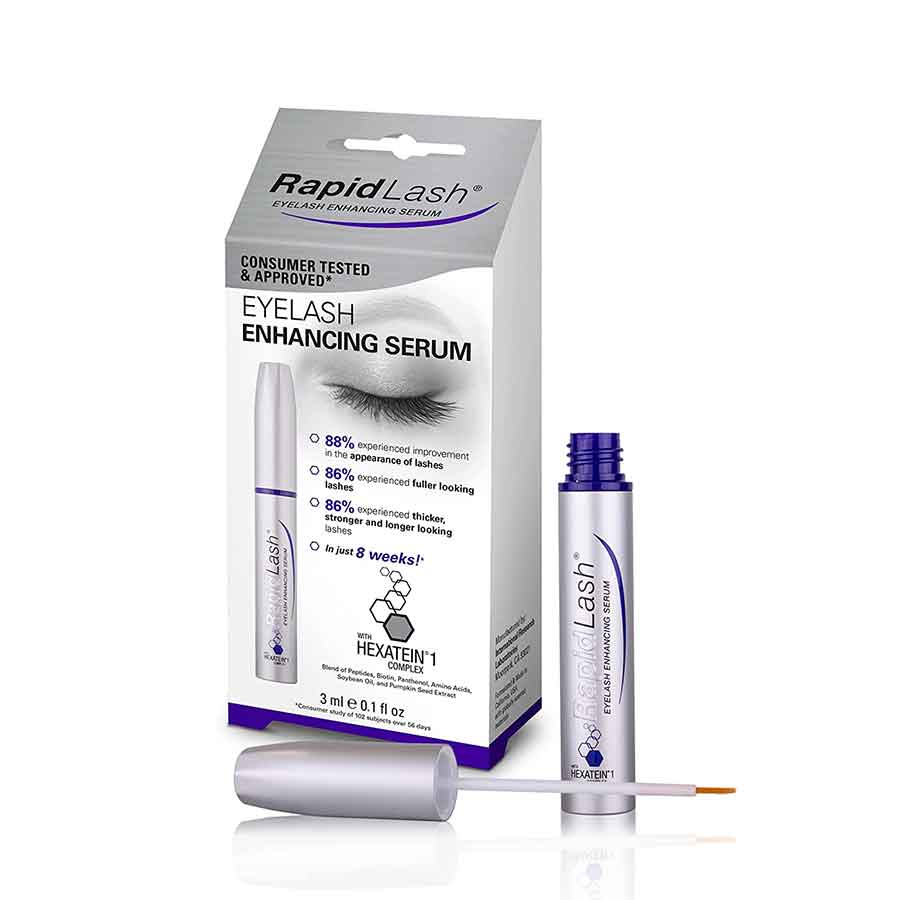 RapidLash Eyelash Enhancing Serum is a best-selling serum for a reason. It features a plethora of ingredients to condition, moisturize, strengthen, and overall enhance your lashes with just a daily swipe. I'm talking about polypeptides, biotin, panthenol, amino acids, pumpkin seed extract, and soybean oil. All of that will leave your lashes looking lush and beautiful. You can trust this one in your sensitive eye area, too, because it is fragrance-free and paraben-free. Use this one once daily, right before bedtime. You can see results in as little as eight weeks with diligent use.
Jane Iredale PureLash Extender and Conditioner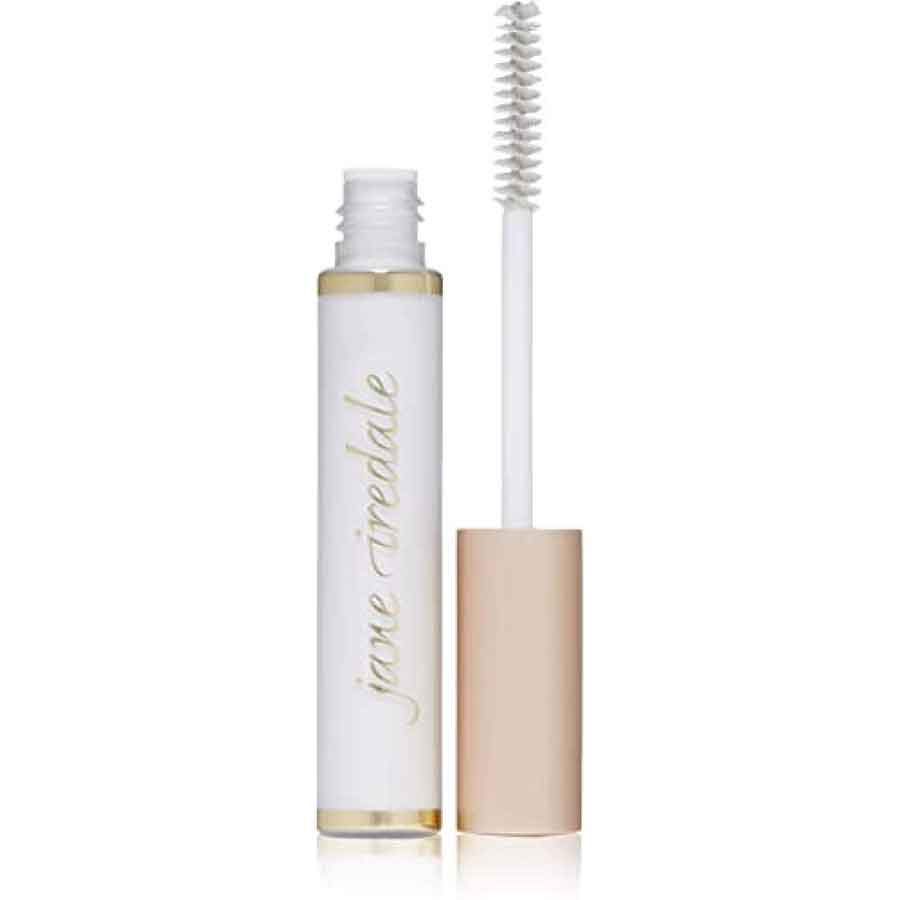 This company is well-known for products that are clean, beneficial, and good for your skin, so this one is especially great for those with sensitive skin, or anyone worried about putting products in the vulnerable eye area. Jane Iredale PureLash Extender and Conditioner will nourish and protect your lashes, thanks to ingredients such as panthenol, sweet almond extract, and glycerin. However, this product also includes wheat protein, to make your lashes look immediately thicker and longer. Just swipe it on from root to tip as a primer before mascara application. It is certified cruelty-free, non-comedogenic, and is also free of parabens, phthalates, and sulfates.