It seems like we're all in pursuit of the perfect pout.
Really, it makes sense. Our faces are one of the first things someone notices about us. And the fact that the majority of us communicate with our mouths, it's easy to assume that our lips are getting a lot of attention.
Among common cosmetic concerns, I feel like the lips usually rank somewhere near the top of the list. The fact that there are an endless amount of products and procedures that promise to plump and smooth our lips is surely a testament to that!
Today, I want to focus on the non-surgical or medical options that claim to deliver volume and fullness without going under the needle.
Not Everyone Is Ready for Dermal Fillers
There is certainly nothing wrong with a filler or two. While it might seem a little scary to think about someone sticking a needle into your face, the procedure is minimally invasive. I can tell you from personal experience that it's not as bad as your imagination might convince you. It isn't completely pain-free, but the needles are tiny and the doc does numb the area quite a bit.
Related: Top 10 Facelift Alternatives, According to Beauty Experts
Even still, dermal fillers aren't for everyone. There are plenty of reasons why someone might not want to jump into the world of lip fillers. Some might want a less drastic result, or they could be trying to avoid the potential side effects. And I'm willing to bet, a lot of people are avoiding the higher cost. One syringe of hyaluronic acid filler (the kind used for lips) is usually between $600 to $700 – and you might need more than one. Plus, it's not permanent so you have to get it redone every six months to a year.
That's where lip plumpers come in.
If you're hoping to perk up your pout without expensive procedures, there are a lot of options out there that promise to make your lips look fuller. But do they really work, and what is in them anyway?
Lip Plumpers From Days Gone By
Take a trip with me back in time to the early 2000s.
I think it was around 2004 when I purchased my first tube of Lip Venom. Does anyone remember that stuff? It made your lips tingle, to put it lightly. Named after a type of toxin (venom, obvi), it was created to pump up your lips into a bloated, bee-stung pout. It achieved this with irritating ingredients, like cinnamon, ginger, and wintergreen. Your lips get aggravated, blood rushes to the surface of the lips, and then they end up flushed and slightly swollen.
Fun fact: The OG Lip Venom by DuWop was created by makeup artists working on the set of Felicity. They noticed actresses had puffy, red lips after kissing scenes, so they sought to make a product that mimicked it. After testing different ingredients, like jalapeno and cayenne pepper, they found that cinnamon, ginger, and wintergreen did the trick.
Related: How to Plump Your Lips Naturally
Throughout the mid-to late-2000s, it seemed like everyone had a tube of prickly lip plumper in their bag. Just apply, and watch your lips get irritated and swell up.
While it worked just fine, it wasn't exactly kind to the delicate skin on your lips. And for anyone with sensitive skin, it could be even worse. Irritating ingredients can eventually lead to redness, flaking, burning, stinging, and even more sensitivity.
How Lip Plumpers Work
Current-day lip-plumping products have mostly abandoned this approach. If you have sensitive skin, you're probably pretty stoked to hear that!
There are still products on the market that employ irritants to get that puffed-up look. And, DuWop's Lip Venom is still sold, in case you need to feel that zing from days gone by.
For the most part, cosmetics brands these days are trying to avoid that ouchy-pout effect. They have swapped the capsaicin and cinnamon for ingredients that tend to show up in some of our other favorite skincare products. Here are some of the most commonly found ingredients:
Hyaluronic Acid – Naturally produced by the body, hyaluronic acid is busy helping to lubricate your tissues. It's also been leveraged by the beauty industry for its humectant properties. It helps attract moisture to the skin and can hold roughly 1,000 times its weight in water. Sounds like a no-brainer for lip plumping, right?
Peptides – Peptides have been surfacing in tons of skincare products, particularly anti-aging products, and for good reason. This ingredient helps boost collagen production. Extra collagen helps your skin, lips included, look smoother, younger, and plumper. Just like the rest of your skin, the boost in collagen can improve the appearance of your lips over time.
Glycerin – Just like hyaluronic acid, the beauty industry has started leveraging glycerin, another humectant. It will help make your lips soft and supple, adding to a more youthful glow.
Botanical Oils – Instead of chemicals or other weird ingredients, many lip plumpers these days are taking advantage of ingredients like jojoba oil, shea butter, and avocado oil. Again, you want those soft and supple lips!
While many lip plumpers on the market today take advantage of these ingredients, some might also include the old-school ingredients that irritate your lips into a swollen state. However, they almost always include much lower amounts of these irritants. Think of them as an added benefit, versus being the star ingredient like in the mid-2000s.
Do Lip Plumping Products Actually Work?
The real question, though, is whether these products actually plump up your pout.
Before we move forward, it's important to point out that lip plumpers will never give you the same results as dermal fillers. I don't care what the ingredients are or how expensive the product is. We need to continue with realistic expectations, and understand that any readily-available topical product will not produce the more drastic results of a dermal filler. And, they will not diminish fine lines or wrinkles.
That being said, lip plumpers do work. While not comparable to fillers, they do give you a quick and easy boost. Many of them might help your lips gradually over time, with continued use of ingredients like hyaluronic acid and peptides. The more you use them, the more your natural lips will improve. Again, though, it won't rival fillers – so don't expect anything more than a subtle improvement.
Lip Plumpers to Try
Are you ready to try out some of the lip-plumping products available these days? While you can definitely still pick up DuWop's Lip Venom, there are other less irritating products to try out.
There are plenty of options available, and trying to wade through them all might feel a little overwhelming. To get you started, here are some of the best of the best on the market right now.
Too Faced Lip Injection Maximum Plump Extra Strength Lip Gloss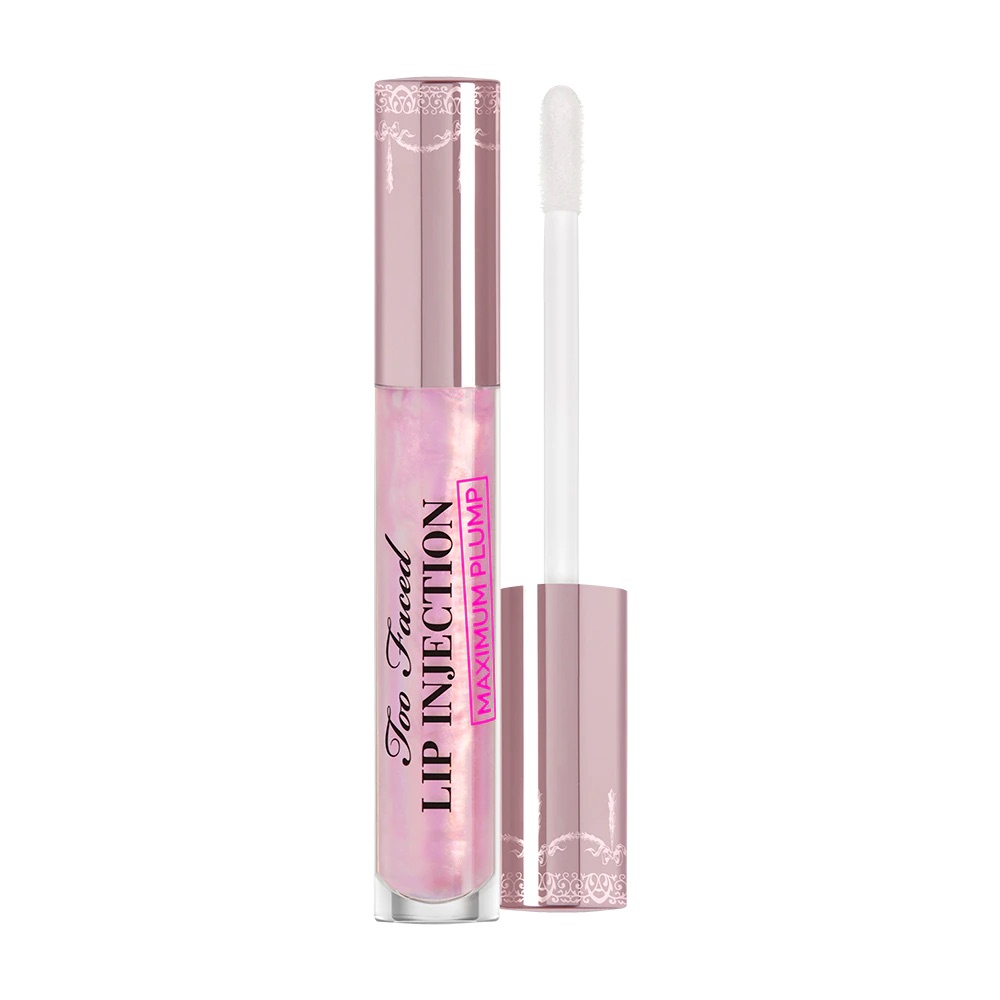 This brand took its original formula for Lip Injection Extreme and made it even more powerful. This lip gloss is designed to plump up your pout right after application, but it also offers lasting effects over time. This lip plumper also comes in five different shades.
Check it out here: Too Faced Lip Injection Maximum Plump Extra Strength Lip Gloss
Revision Skincare Youthful Lip Replenisher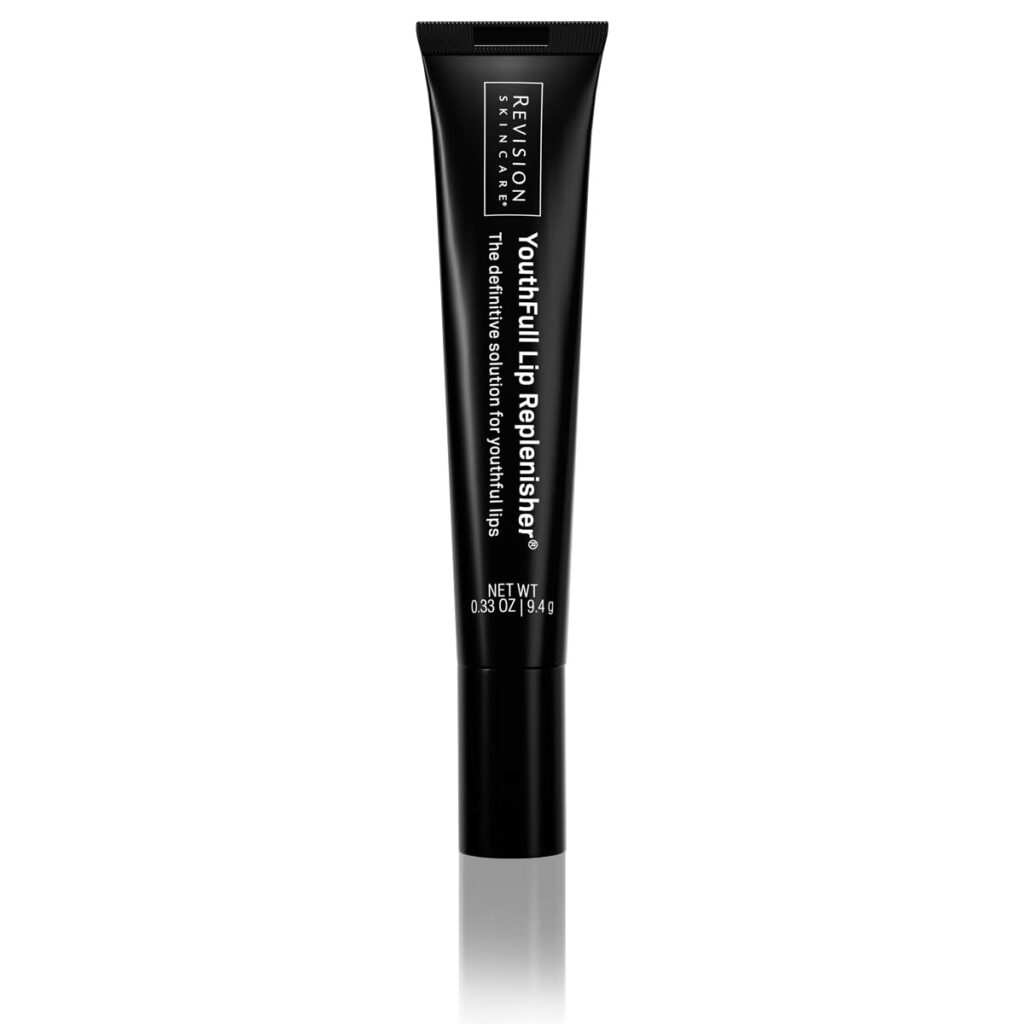 Revision Skincare's Youthful Lip Replenisher features hyaluronic acid, jojoba oil, and peppermint to pump up your lips. It also includes antioxidants and peptides to fight environmental stressors and target fine lines and other signs of aging. This lip plumper only comes in a clear high-shine gloss.
Check it out here: Revision Skincare Youthful Lip Replenisher
IT Cosmetics Pillow Lips Solid Serum Lip Gloss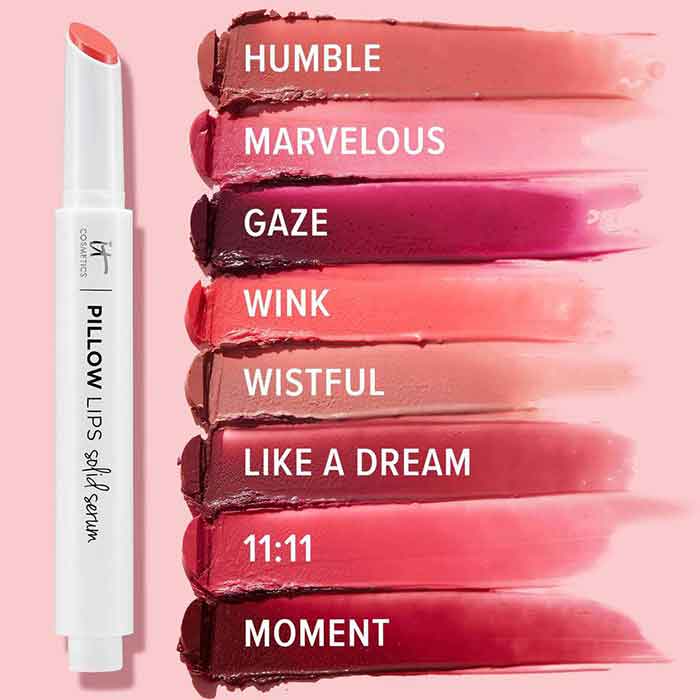 If you want something with plenty of pigment without the sticky feeling that some lip glosses have, IT Cosmetics Pillow Lips Solid Serum is standing by! It comes in eight different shades, so there's something for everyone. And, it contains hyaluronic acid, collagen, and a tri-oil complex to help plump your lips and boost hydration for up to 4 hours.
Check it out here: IT Cosmetics Pillow Lips Solid Serum Lip Gloss
E.l.f. Cosmetics Lip Plumping Gloss
If you're looking for something a little less expensive, e.l.f. has a cost-efficient solution. This brand is known for being budget-friendly while also delivering great quality. It won't deliver drastic results, but it will give you a slightly fuller, juicer pout. Vitamin E and coconut oil will keep your lips hydrated, and it has a cooling feeling rather than a hot tingling like some other lip plumpers. It also comes in ten different shades.
Check it out here: E.l.f. Cosmetics Lip Plumping Gloss
Make Up For Ever Ultra HD Lip Booster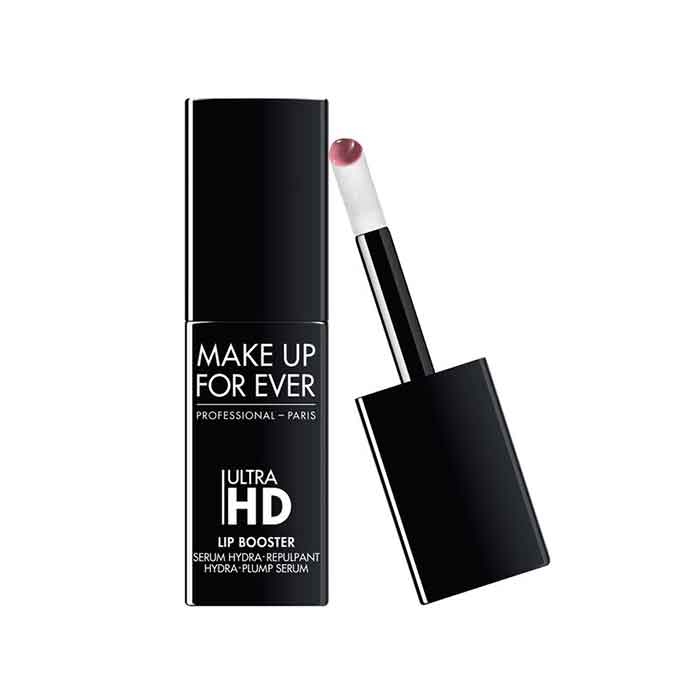 This lip serum from Make Up For Ever is infused with hyaluronic acid to help boost your lips and keep them hydrated and smooth. Wear it on its own, or use it as a hydrating and plumping mask before applying lipstick. It isn't sticky at all, and it won't give you that tingly burning sensation, either.
Check it out here: Make Up For Ever Ultra HD Lip Booster