Since the dawn of beauty marketing, people have been paying the big bucks for plump lips. But you definitely don't have to. The reality is, tried and true beauty hacks don't have to cost a fortune. And they seldom do. Not to mention, with time comes lip-plumping innovation.
These days, less invasive procedures designed to produce a pillowy pout are a dime of a dozen. While kissable lips never go out of style, full and flawless lips are more sought-after than ever. Like most beauty trends that stand the test of time, there are also more natural ways to get what you want. Dermatologists, beauty bloggers, and in-the-know TikTokers are forever happy to share their best-kept beauty secrets. And if you feel your pout could use some plumping but you prefer to keep things natural, we're here to help.
Fuller, softer, more supple, but still natural-looking lips are easy to achieve at home. With a little fine-tuning to your beauty routine and some must-know DIY hacks, you can kiss paying too much goodbye. And no matter what steps you take, consistency is key.
Here are nine ways to get a more pillowy pout, according to natural beauty experts.
Exfoliate With a Scrub
If you want plumped-up lips, it helps to restore them to their healthiest, freshest state first. Exfoliation removes dead skin cells from the body's surface, and the lips should not be skipped.
The beauty world is full of fancy lip exfoliating treatments. Walk into Sephora or Ulta and you'll quickly realize how endless your options really are. But you can also make your own. Your first stop: the pantry. The more natural the ingredients, the better. Beauty experts often advise using things like coconut oil with brown sugar or raw sugar. Similar to DIY body scrubs, I like to add honey and some type of milk to mine. Many estheticians say you should use vitamin C afterward as a way to hydrate and moisturize the lips.
As with all body exfoliating, you don't want to overdo it. Your lips are particularly sensitive, so try not to rub them totally raw. Exfoliating too often can leave your skin irritated, cracked, and bruised. It can also cause more flaking. If you're over-exfoliating, you may think you need to exfoliate even more when what you really need to do is give your lips a break. Dermatologists and beauty pros alike say if you're exfoliating your lips more than twice a week, you're probably overdoing it.
Keep Your Lips Moisturized
Whether you've just exfoliated or not, keeping the lips conditioned is an important part of lip care. Invest in lip products that you love. Just be sure it keeps your lips hydrated. Moisture keeps our skin plumped up, but not all lip products are created equally.
As noted, our lip skin is some of the most delicate skin on our body, much like our eyelids. Sensitive skin always requires a little extra TLC, so don't skip the lip balm, salve or whatever source of moisture works best for you.
If you're looking for something new and natural, check out these fab 15 DIY lip balms and how to make them, compliments of StyleCraze.
Don't Forget About Sunscreen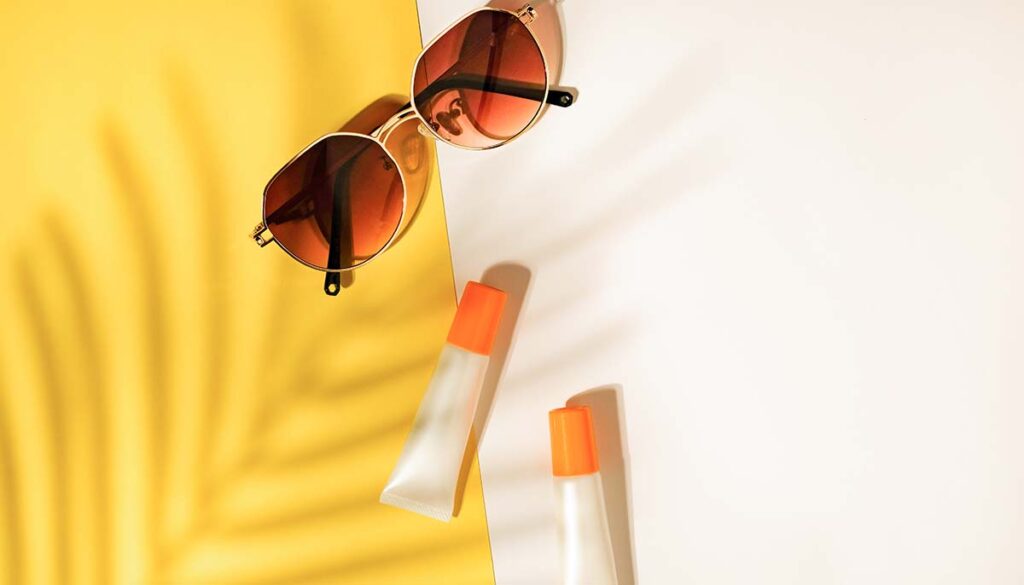 Sun protection is essential for our skin's health. And our lips are pretty thin. Consistently protecting our lips from the sun is just as crucial as protecting our faces. These days, many sunscreens designed for the lips contain moisturizing actives, like hyaluronic acid, which is known for keeping the skin hydrated and smooth.
It's common knowledge that UV damage goes hand in hand with sunspots and wrinkles. But it can also cause a significant loss of volume. Per Mind Body Green, "UV rays not only speed up collagen loss but also hinder your body's ability to produce healthy levels."
Read More: Do We Need a Different Sunscreen for Eyes and Lips?
Use Hyaluronic Acid
You can plump your lips from the outside in a number with a number of topical products, and hyaluronic acid is one of the best. This trending pout plumper fills in cracks on the surface of your lips while keeping the cells loaded with moisture.
For the lips of many, hyaluronic acid is a game-changer due to its ability to draw in 1,000 times its weight in water. However, hyaluronic acid is a humectant. So its star power is drawing in moisture, but it's not great for holding onto it by itself. Beauty pros say that when you use HA in serum form, top it off with an occlusive lip product, whether it be a lip oil or wax-based balm. This will help you lock in moisture all day long without requiring you to reapply as often.
For a softer, more supple, and instantly fuller pout that lasts, I like to exfoliate my lips and then apply a lip mask that's packed with HA and then some. Boasting hyaluronic acid and Vitamin C, the Laneige Lip Sleeping Mask is my most beloved go-to. An Allure Best of Beauty Winner, this Korean beauty favorite "delivers intense moisture and antioxidants while you sleep with its Moisture Wrap technology and Berry Mix Complex formula," per Sephora.
Try Collagen Supplements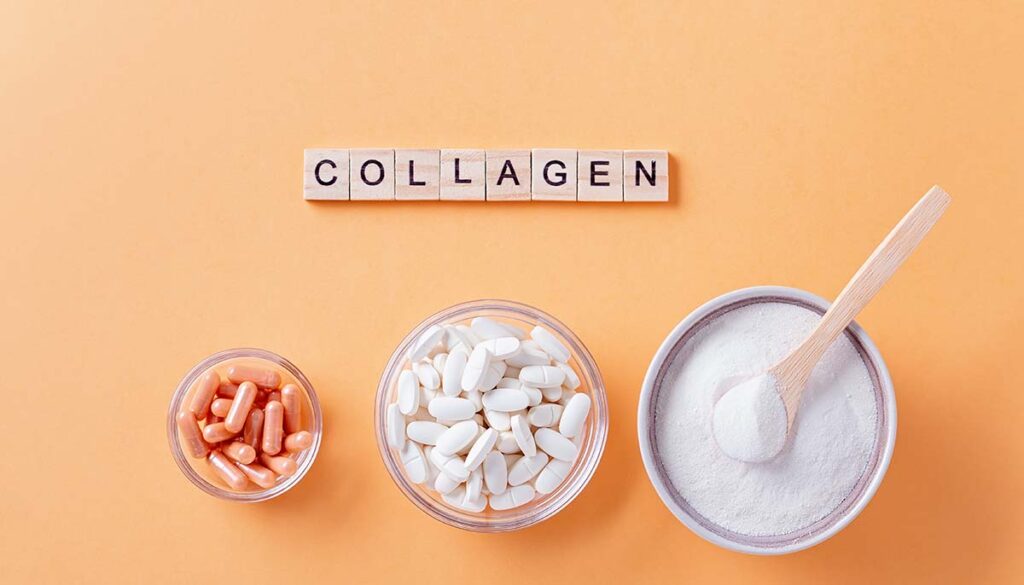 Fuller lips happen when we combine quick fixes and long-term solutions for the better and when we do so consistently. Still, science has shown that our lips get thinner over time, no matter what fixes we find. Due to things like bone density loss, our lips appear smaller with age. In turn, maintaining lip plumpness involves long-term care.
As with the rest of your skin, for it to be at its best, you need to take care of it. That's why some have been turning to collagen supplements to plump up their skin from the inside out. Not all collagen supplements are created equally, so do your research and read reviews. The ones that do work are said to help with dermal thickness, support the skin's elasticity, and maintain natural moisture levels.
Read More: What to Know Before Taking Collagen Supplements
Give Gua Sha a Go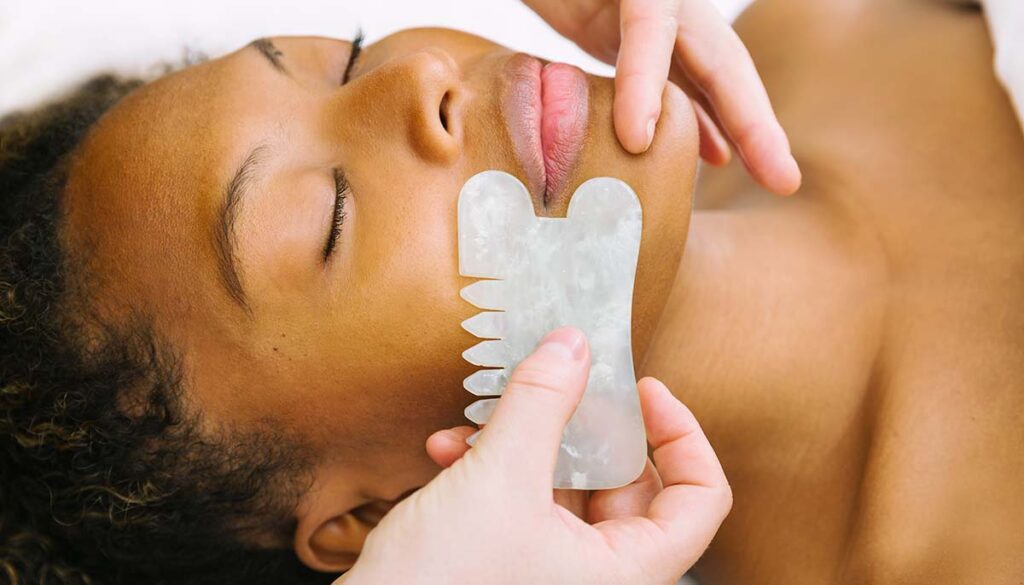 All and all, getting fuller lips will start with healthy changes to your daily habits, including adding a few new ones. Natural beauty experts say that if you want a pillowy pout, get yourself a gua sha stone stat.
Gua Sha stones are used to sculpt the face and aid lymphatic drainage. They also boast natural lip plumping abilities. Opt for a stone with a ribbed or scalloped side, push your lips out and hold them in place with your free hand. Quickly move the rippled edge up and down and voila, the friction helps give your lips a fuller look in no time.
Switch to Clean Lipstick and Lip Liner
For the appearance of fuller lips in an instant, lipstick and lip liner will always be no-brainers. Try using a lip liner that is between one and two shades darker than your natural lip color. Before you put on your lipstick, overdraw the outline of your lips ever-so-slightly. In other words, trace your natural lip line, barely going beyond it. After that, fill it in.
Go with a lipstick close to your natural lip hue to fill out your pout. Sometimes, darker colors can make your lips look flatter than they are. Follow your lipstick with a clear gloss that you strategically place in the center. The gloss will reflect the light, creating the lovely illusion of fuller lips.
Invest in Essential Oils
These days (and for centuries), essential oils are used in a variety of helpful ways. They're a particularly popular way to plump your lips naturally. Essential oils like cinnamon, cayenne pepper, and peppermint, are so effective, that they're often found in other, less natural products too.
Essential oils can stimulate the lips, boosting circulation and puffing up your pout. You can easily make your own essential oil lip plumper. Here are 6 DIY lip essential oil recipes that really work and how to make them.
Read More: 10 Aromatherapy Scents For Stress Relief
Stay Hydrated
No matter what products you use to plump those lips, staying hydrated is the most important. While it's important for overall well-being, it's the number one way to get a fuller pout. Proper water intake leads to dermal thickness. In turn, drinking plenty of fluids is the most natural and needed way to achieve plumped-up lips.
When we're dehydrated, it shows and we feel the effects. Sometimes, dry lips serve as a sign that we need a little H20. So do yourself a favor and drink up. Whether you're concerned with the size of your lips or not, staying hydrated should be a part of your daily routine.
Science has shown that water has the power to plump your skin all over. And you should never be going without it. If you find yourself (and those lips) parched more often than not, staying hydrated might be the one health habit most worth adopting right now.