Parties are a great way to bring everyone together so we can all let loose!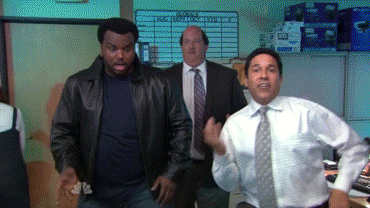 I love getting to see my friends and relatives to have a little fun. All too often, we get so busy with the regular day-to-day stuff, like work and kids. Before you know it, you haven't hung out with your friends in what feels like forever.
Regular hangs are great, but sometimes I want to have a memorable time with my friends. That's where hosting the ultimate party comes in!
We've all been to one of those parties. Everyone had a fantastic time; maybe the music was amazing, or the appetizers were so delicious that you couldn't stop eating them. Whatever it was, it was the kind of party that left you talking about it for weeks.
Those are the kinds of events I strive for. Although, admittedly, they don't always turn out that way. Hey, we can't have it all, right?
A few of my parties here and there have been pretty stellar, though. From Friendsgiving to birthday parties and everything in between, I've enjoyed hosting some unforgettable events for my friends and relatives. All it took was a little planning ahead of time!
If the last party or get-together that you hosted wasn't exactly amazing, I'm here to help. If you follow these tips, your party is sure to go from average to awesome.
Plenty of Food and Drinks
Who doesn't like food and drinks? Having an abundance of them is basically a guarantee that your party will be a hit! It doesn't matter if your event is a low-key gathering or a fancy Christmas cocktail party, never skimp on the snacks. Hangry people don't make for fun party guests, you know.
The kind of provisions you have will depend on your event and the guests you invite. But in general, it's always a good rule of thumb to provide plenty. Fed guests feel like comfortable guests. An assortment of appetizers will make sure that there is a little something for everyone.
Don't get me wrong, here. You don't have to make everything from scratch. There is no shame in my store-bought game! And really, even the simplest spread consisting of a veggie tray and some chips and dip will be just fine.
As for the drinks, a variety of options will do well here, too. Basics like water, tea, and soda are a must. You can try out a new festive cocktail recipe that will keep your guests talking for weeks after the party. And make sure you give a little extra love to those designated drivers and non-drinkers with fancy mocktails.
Pick a Theme
Choosing a theme and sticking with it can be the secret to throwing a wildly successful party. Not only will a theme make everything seem more cohesive, but it can provide the framework for creativity and planning. It will help you narrow down your ideas for all the food, drinks, and decor.
Themes obviously also make parties more fun and memorable for guests. A theme will be exciting, fun, and different. If done right, it will have your guests still talking about your event for weeks to come!
Where do you get a theme? There are a few different places you can look to.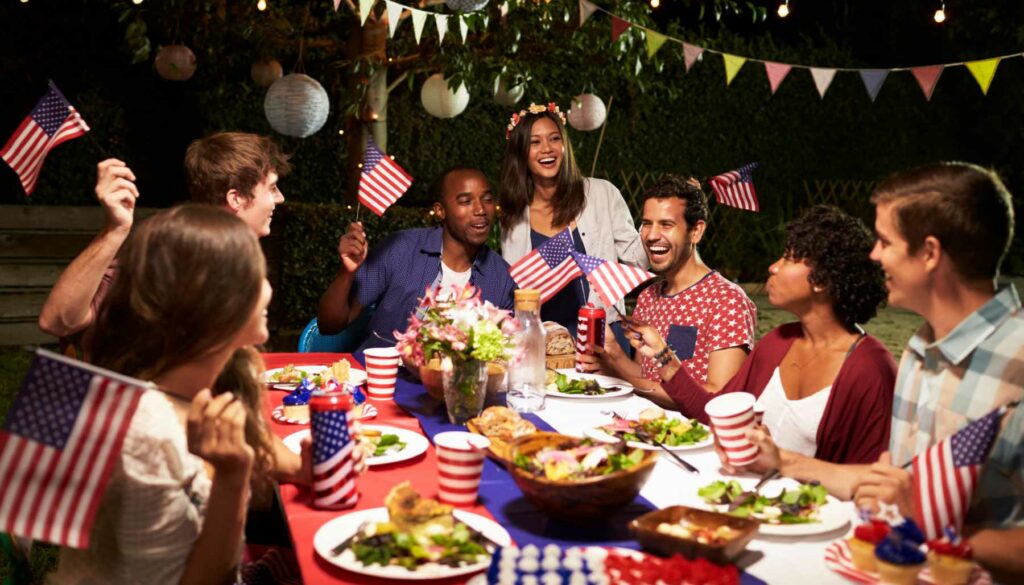 The easiest way to decide on the theme is to look at what you're celebrating. If it's a Fourth of July party, for instance, the theme is pretty much done for you. You've got plenty to pull from.
What if you're not doing a big holiday, though? If you're celebrating something offbeat, or you're not really celebrating anything in particular – just getting together because you can! – you can still look elsewhere for theme ideas. Look at what you're getting together for. Gathering your book club versus having a watch party will have different themes, for sure!
Sometimes, the location or time of year of the party will lend itself to certain themes. For example, a picnic theme or a woodsy theme would probably fit well with a party in the backyard. If the party is happening in January, it would be cool to have a snowy theme.
Think Outside the Box
When it comes to choosing a theme, try to think a little outside the box. Ugly sweater parties are a little overdone these days, and how many people are having a glitzy New Year's Eve party? I'm a firm believer in celebrating anything we want – hey, we only get one life, right? – so let's do it!
Think about events, activities, or days that resonate with you, and run with it. Have you ever thrown a party for Pi Day? A celebration for World Compliment Day seems like a heart-warming time to me, and I have definitely celebrated Star Wars Day on more than one occasion. Check out this list of funny, random, and weird holidays for a few ideas!
You don't need legitimate holidays to have a party, either. Host a watch party for a popular show, or plan a big party for your book club. If you have kids, invite over your parent friends to celebrate the kids going back to school in the fall! Skip fighting for parking at the mall on Black Friday, and throw an all-black party instead!
Pay Attention to the Playlist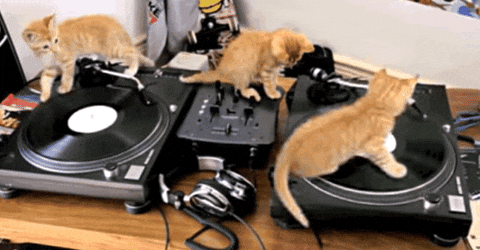 Just like with a movie, the music playing in the background can really set the mood. You wouldn't want wild club music playing during a classy cocktail party, and I'm willing to bet you wouldn't be happy with soft, slow music that will put guests to sleep.
You don't need to hire a professional DJ to run the tunes – unless you want to, of course. But you should take your guests and party theme into account and actually put together a playlist of sorts. If you don't think your music collection is up to par, invite guests to bring iPods, playlists, or CDs. Are CDs still a thing? 
Think About Having an Activity
I know it sounds a little hokey or like it's only for kids' parties. But consider planning some kind of activity that will engage your guests. You don't have to play "pin the tail on the donkey" or anything, but let's encourage party guests to get involved. This will help them feel like active participants in the event rather than passive observers.
It's simpler than you think, and you've probably already done it before without thinking about it. I'm talking about carving pumpkins at a Halloween party or voting for the best dish. Set out tons of ingredients for a "Build Your Own Drink" bar, and let your guests play mixologist. Have your guests decorate their own holiday cookies or have a chili cookoff.
Let Other People Help
Repeat after me: throwing a party is a lot of work.
Some people are just fine doing all the work themselves, but a lot of people could use a helping hand. The problem is accepting that help. You absolutely do not have to do every last thing yourself. If friends or relatives are asking if they can help, you should let them! There is no prize awarded for doing everything alone.
Smaller tasks are the easiest to delegate. Perhaps your friend would like to come early to help decorate. Ask a few guests to bring their favorite beverages to share, and you'll have one less thing to worry about. If guests offer to bring paper plates or a side dish, let them!
Keep It Simple
It is incredibly easy to get swept away on Pinterest when searching for party themes, planning tips, and decor ideas. And I'm not telling you not to look at Pinterest, but I am suggesting you do your best not to fall down a rabbit hole on there. At some point, you have to reign it in and keep it simple – mostly for your own sanity.
You shouldn't compare yourself to others on Instagram, and you shouldn't compare your party to others' on Pinterest. Most things on the internet aren't real-life, and that includes those picture-perfect parties. Unless you're hiring a whole team of people, let's take it easy. Remember that the goal of a gathering is for people to have fun. No one will care (or probably even notice) if the party is overly-complicated.
Enjoy the Party
I know I just said it, but I'm going to say it again: the goal of a party is for people to have fun. This includes the host! Enjoy your own event.
It can be difficult to let go of responsibilities at your own party, but enjoying yourself and hanging with company is part of being a good party host. Once people arrive, it's time to stop prepping. And stop apologizing for the things you didn't get done or pointing out what could have been done differently. Doing this will only make your guests feel like the event is stressing you out. Make your party guests feel like you're glad they are there!