If you are planning your next holiday get-together or party, chances are you are planning a special menu. You really want your party to scream "FESTIVE," right?
If you really want to knock it out of the park, you have to deliver on the cocktails. While it is easy enough to serve up the same old stuff, a special, holiday-themed cocktail can really set the atmosphere! The best part? Some of these can be made in batches, so you can whip up an entire punch bowl or pitcher. It'll save you from having to play bartender all night, so you can enjoy the company of friends and family instead.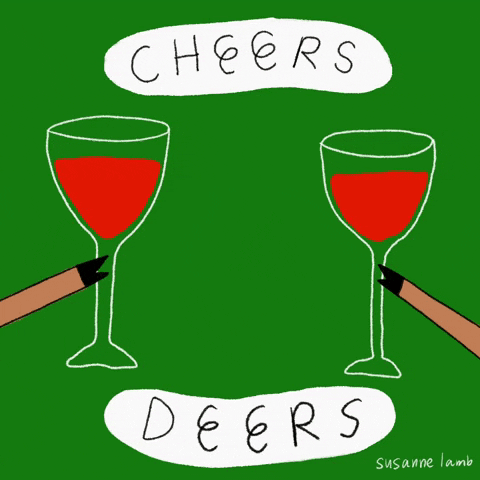 Of course, having an assortment of non-boozy drinks is also a must for any gathering or party. Not everyone wants to imbibe, but they should still get festive, fancy drinks, too. If you want some ideas for non-alcoholic drinks, check out this article. From non-alcoholic beers to zero-proof liquor replacements, there are plenty of options out there. Or, just stick to a good mocktail recipe!
Okay, back to the festive holiday cocktail recipes! Check out these tasty ideas below. They'll have your guests asking for the recipe, and talking about your sweet mixology skills for months to come.
Cheers!
Classic Eggnog
I know that eggnog isn't everyone's favorite. This cocktail is usually pretty polarizing – you either love it or hate it. I rarely find anyone in the middle. It does still deserve a spot on our festive holiday cocktail list, though! After all, it's been a go-to holiday drink for many years. I'm not talking about the sugary store-bought kind you find on supermarket shelves, though. This is the real deal. Although you can definitely get away with a good mid-range liquor, don't try to save a few with the really cheap stuff. The harsher flavors will wreck the luscious creaminess of the cocktail.
Get the recipe here: Classic Eggnog Recipe
Peppermint Martini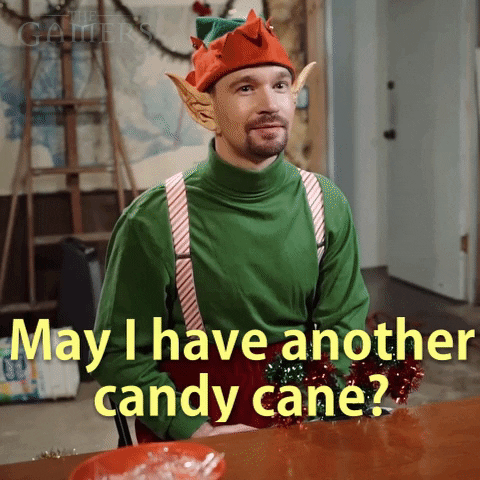 Christmas and the peppermint candy cane go hand in hand. Nothing reminds me of the holiday season quite like these red-and-white striped confections! It seems obvious, then, that creating a candy cane-inspired cocktail is the perfect way to serve up some holiday cheer. The cocktail recipe calls for peppermint vodka, vanilla vodka, and crème de menthe. I usually prefer the white (colorless) version, but you can get really festive with the green-hued crème de menthe if you really want to. The crushed-up candy canes used to rim the glass really make for a delightfully festive presentation!
Get the recipe here: Dreamy and Delicious Peppermint Martini
Chai Spice White Russian
I joke that I'll put chai spices in just about anything, so why not in a cocktail? These flavors pair perfectly with a white Russian cocktail. They add a touch of festive warmth to the classic creamy and indulgent cocktail. To create a chai spice white Russian, you first need to infuse the cold cream. It is really easy to make, but the mixture will need to chill in the fridge for 12 hours. If you do not have a mortar and pestle, you can put the whole spices into the cream. However, if you want them to release more of their flavors, you can also put them in plastic wrap or a plastic sandwich bag and lightly crush them with a rolling pin.
Check out the recipe here: Chai White Russian
Cranberry Manhattan
The Manhattan is a timeless and tasty cocktail that has been around since the 1800s. Of course, that doesn't mean we can't give it a little festive upgrade for the holidays, right? The difference here is the inclusion of cranberry sauce. It will lend a spot of sweetness instead of the usual cherry. You'll find that the cranberry sauce (homemade or store-bought are both fine) adds an extra depth of flavor. It also really compliments the spicy and bitter notes of the Angostura bitters that the recipe calls for. You can garnish with a few fresh cranberries, if you've got them, for a little extra holiday flare.
Check out the recipe here: Cranberry Manhattan
Mulled Wine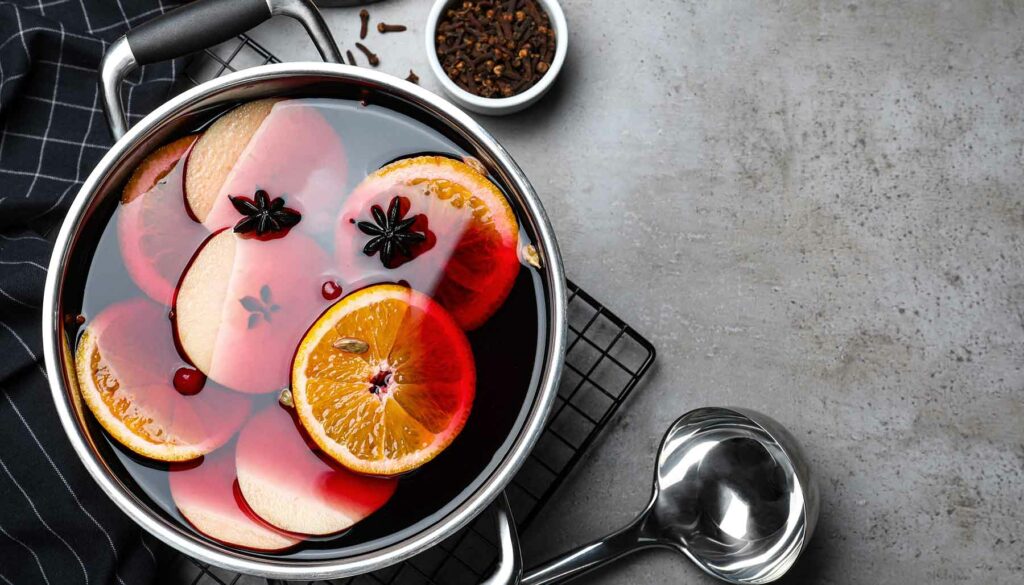 A nice, warm cup of mulled wine just screams festive cheer to me. Plus, it also makes your home smell amazingly festive, too. You will find it to be one of the easiest drink recipes you can make. Prep time takes five minutes or less, as you just put the ingredients into a slow cooker or a pot on the stove. You will find wintertime spice favorites in here, like cloves, cinnamon, and star anise. Most people sweeten their mulled wine with sugar, but you can also try out honey or even maple syrup for different flavor notes. Mulled wine is pretty customizable, so make it just how you like it! It'll definitely warm everyone up on a chilly winter evening.
Get the recipe here: Mulled Wine
Hot Toddy
We can't talk about cocktails that warm you up without mentioning the hot toddy. It's a classic hot boozy drink that's great for chilly winter nights because it will certainly warm you up! I've heard it used as a way to cure a cold, but I don't know how scientifically accurate that one is. At the very least, the whiskey can probably make you forget you're under the weather! In any case, the classic hot toddy is a wonderful way to infuse a little warm holiday spirit into any gathering or party. You can make your hot toddy with rum if you like, but whiskey is used more often than not. Make sure you warm your drink mug before pouring!
Check out the recipe here: Hot Toddy
Holiday Sangria
Give your party guests a cup of holiday cheer with this holiday sangria recipe! This is the fool-proof way to ensure everyone gets a festive cocktail without making all those cocktails all evening. Just make a big batch ahead of time, and enjoy your time with friends. This sangria is made with the traditional choice: red wine. It gives it that Christmas-y red hue. Plus, there are plenty of cranberries, apples, and oranges swimming around and an extra holiday flavor boost from star anise and cinnamon.
Get the recipe here: Holiday Sangria
Jingle Juice
Here is another large-batch drink that you can make ahead of time. It will save you from having to attend to drinks all evening. Just whip up a punch bowl full of jingle juice, and you will be able to relax. This one is definitely a sweeter cocktail, but you can use a champagne or sparkling rosé on the dry side to help balance it out a bit. I have to admit that I have been leaning pretty heavily into pastel Christmas decorations lately, so the bubbly pink color of this jingle juice sparks some extra joy for me.
Check out the recipe here: Jingle Juice Holiday Punch
Sugar Cookie Martini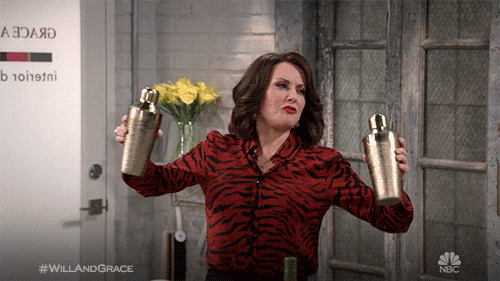 This festive holiday martini has no business being this delicious. The sugar cookie martini is the kind of drink that will have you singing Christmas carols! It boasts that same delicate vanilla flavor of your favorite frosted sugar cookies, and it even has sprinkles to boot. The martini glass is rimmed with frosting and those sprinkles (bonus points for red and green!), making a presentation that's as adorable as the drink is tasty. And it's so pretty that your party guests will probably be talking about it for months to come. As you can expect from a drink evoking the flavors of cookies, it's a pretty sweet treat – making for the perfect dessert idea at a dinner party. Don't try to sub regular vodka for the vanilla vodka that the recipe calls for, though. It's key to getting that sugar cookie taste.
Check out the recipe here: Sugar Cookie Martini Christmas Cocktail
Poinsettia
The mimosa, made with champagne and orange juice, is a classic cocktail that is always sure to please. But for the holiday season, I'd like to introduce you to its festive sibling: the poinsettia. It feels very merry and kind of elegant. At the same time, it's probably one of the easiest cocktails on this whole list! All you need to whip this one up is champagne, cranberry juice, and a little orange liqueur. Garnish with a fresh rosemary sprig and some fresh cranberries, and you've got a crisp and delicious holiday-worthy drink.
Get the recipe here: Poinsettia Champagne Cocktail
Cinnamon Maple Whiskey Sour
The whiskey sour is a classic cocktail that has been around for a long time. The first mention of it shows up in 1862 in The Bartenders Guide by Jerry Thomas. But hey, I'm sure people were already drinking it long before that. Many variations have been created over the years, but this one in particular packs some cozy holiday-ready flavors. It features maple syrup – the real kind, not the pretend Mrs. Butterworth's stuff – and plenty of cinnamon. For slightly less sweetness, skip the simple syrup and only stick to maple syrup.
Get the recipe here: Cinnamon Maple Whiskey Sour