The fact is, our skin loses its elasticity as we age. Typically, that's the biggest source of skin drooping. And there is no place skin losing its bounce is more immediately obvious than the face, namely, droopy eyelids.
Not only is it an extremely common issue, but it's also an extremely treatable one. In fact, there is a multitude of ways to combat crepey, gravitationally pulled eyelids. The first step is knowing all of your options and what you're dealing with. And no matter what you decide, there's never a better time than now to start taking better care of our upper eyelids. So let's get started.
What Causes Eyelid Drooping and Wrinkling?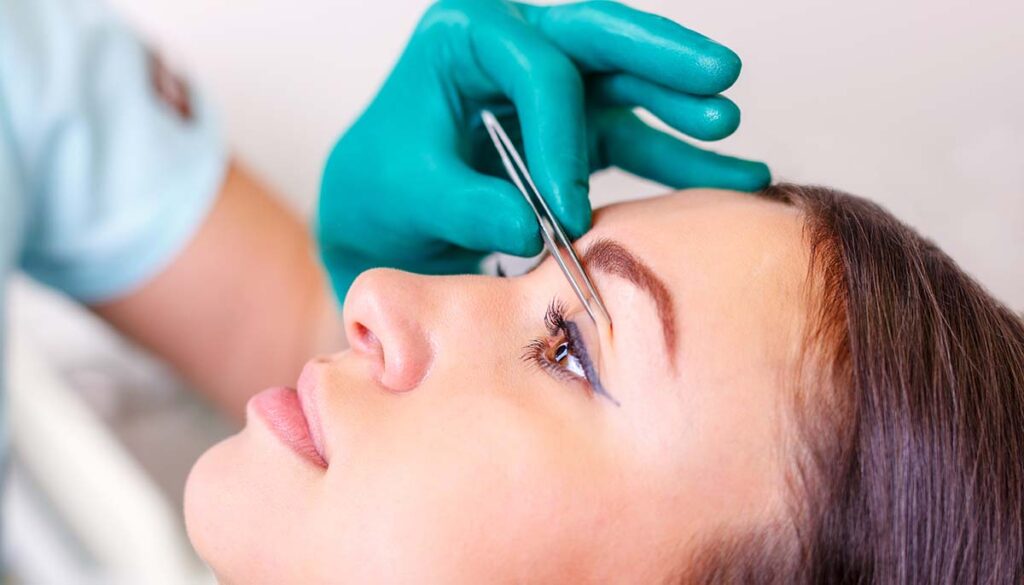 Some of the most common issues include tugging or pulling, sun exposure, blinking, dehydration, and as noted, loss of elasticity due to aging. You could also have a condition that causes eyelid sagging, like Ptosis.
Per Byrdie, "Upper-eyelid skin is prone to some of the same problems as lower-eyelid skin. It is thin and delicate, loses elasticity with age, and is frequently subject to more makeup application."
Correcting the issues associated with droopy eyelids will vary based on the problem. So always talk to a specialist or doctor before deciding on a surgical or non-surgical solution. If you've already tried DIY solutions and nothing seems to be working, book an appointment with an oculoplastic or oculofacial plastic surgeon who can point you in the right direction.
But first things first, let's talk about how to prevent and treat droopy eyelids.
Invest in a Gentle Makeup Remover
We're all guilty of rubbing our eyes a little too hard when we absolutely should not be rubbing them at all. If you catch yourself rubbing your eyes raw while removing your eye makeup, now's the time to stop. Pulling on our eyelids is majorly distressing for them. So in addition to changing the method, it might be time to find a gentler makeup remover.
According to skin and beauty experts, it's not the makeup products that cause wrinkles, per se. The problem is usually the application and most notably, the makeup removal process. Our eyelid skin is extremely delicate. And so, we must treat that thin and fragile skin with a little extra TLC.
Invest in a gentle, but effective makeup remover. Opt for something that won't strip your eyelid skin of its natural oils. I'm a big fan of the Korean double-cleanse method, and so, oil cleansers have been a game-changer in the best of ways. To avoid any and all scrubbing, I like to use a makeup removing and cleansing balm or cleanser. Not only do they melt away, but these gentle makeup removers are also typically loaded with natural fruit acids and replenishing oils.
Try Eyelid Exercises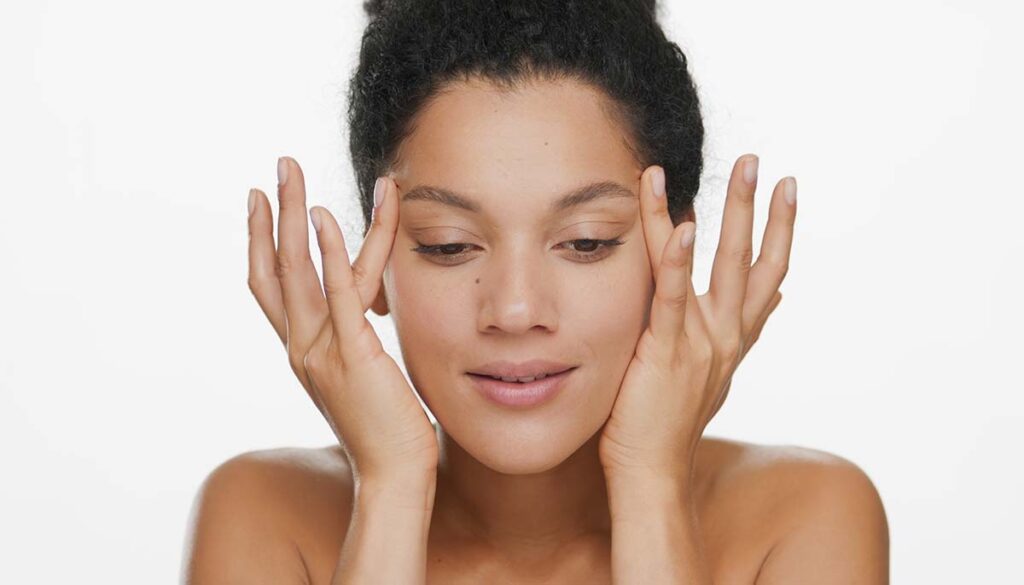 If your eyelids could use a lift, give them more exercise and do so more often than not. The muscles wrapping around our eyes are responsible for maintaining our upper and lower eyelids, after all. So while it may not lead to a drastic change, targeting these muscles with tightening exercises is a natural (and free) way to smooth out your lid lines.
Here are some workouts to combat drooping eyelids, compliments of Healthline. Experts advise doing all eyelid exercises 3 to 4 times a week.
Use a Hydrating Serum (Consistently)
Typically, exfoliation is a tried and true solution for wrinkling or sagging skin. But as you likely guessed, eyelid skin is too delicate. And the last thing you want to do is dry them out. In turn, beauty pros say it's essential to keep this dainty and easily damaged area hydrated.
Search for a hydrating serum made just for the eyes. Some great ingredients for firming crepey lids include red algae, green tea (for the caffeine), Ferulic acid, Vitamin E, and of course, hyaluronic acid.
Read More: Which Antioxidant Is Best For Your Skin?
Chamomile Tea Bags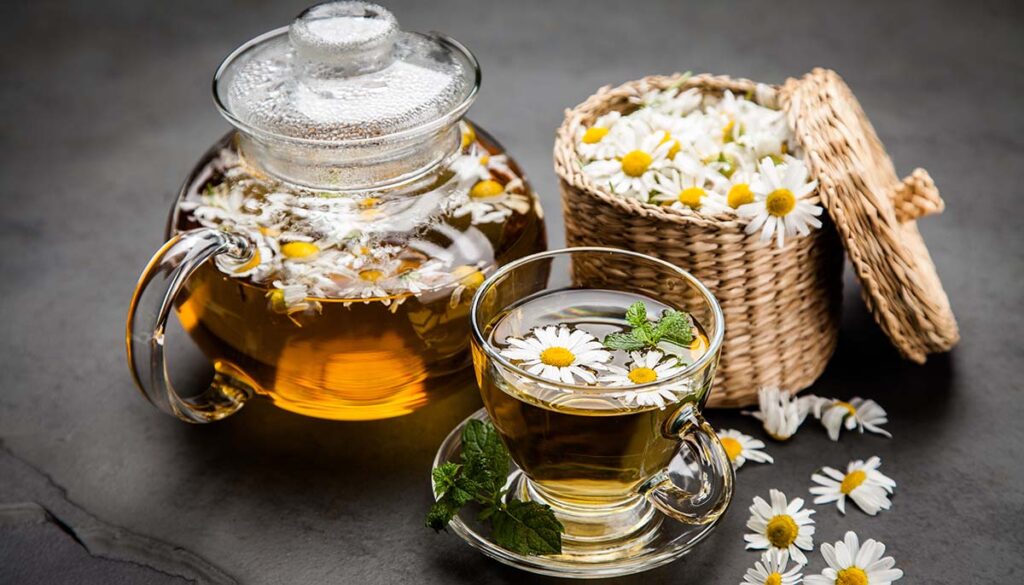 If you don't want to splurge on a serum, there is a simpler solution; chamomile tea bags. This beauty hack will help you improve the layers that keep your eyes moist. On top of that, chamomile tea bags are also used to improve blepharitis, dark circles, and general eye health.
As noted by Medical News Today, "People have traditionally used chamomile tea to relieve eye infections, blocked tear ducts, and conjunctivitis. It also contains flavonoids, so it may be helpful to reduce inflammation."
Give Your Eyelids a Collagen Boost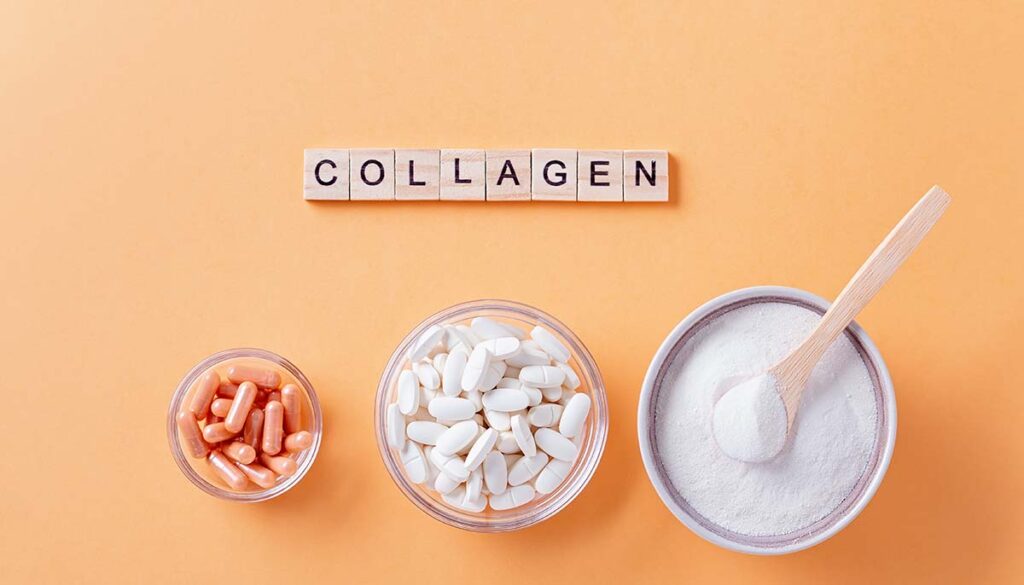 When it comes to eyelid drooping and creasing, peptide-boosting ingredients can go a long way. Collagen loss leads to elasticity loss, and peptides can stimulate collagen production where we need it most.
Beauty pros say to apply your peptide eye cream twice a day. In the morning, you'll be creating a protective barrier and at night, you should apply it to rejuvenate your skin before bed. Gradually, you should notice an improvement in fine lines, wrinkles, and hollowing.
Read More: What to Know Before Taking Collagen Supplements
Avoid Retinol Products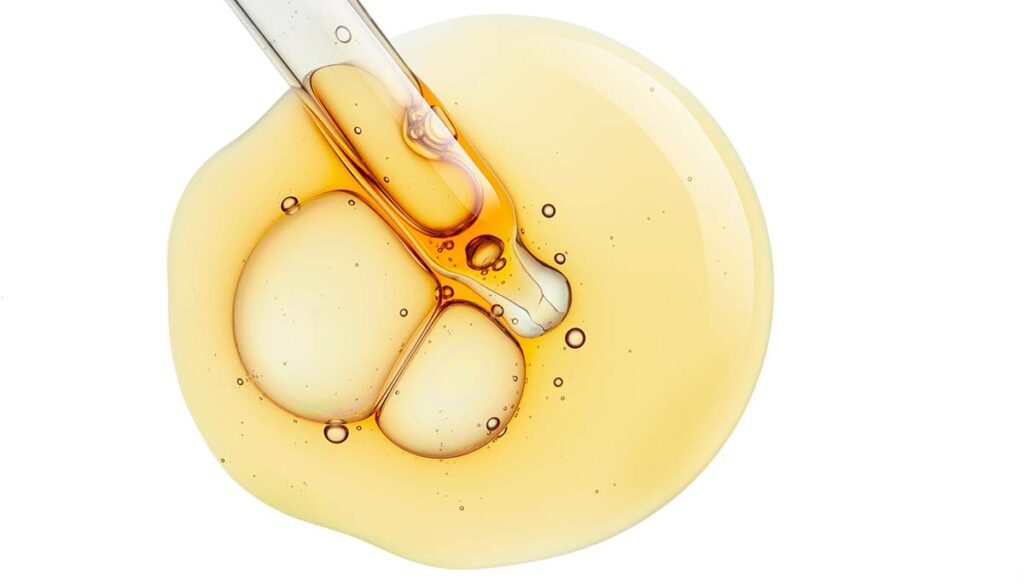 Even if you find a retinol product that claims it's ideal for eyes, the pros tend to advise against it. "Retinols can cause irritation and if applied to the eyelid skin, the risk of irritation is higher because things absorb so much easier. In addition, retinols thin the epidermis, so if you are someone who waxes their eyebrows, you need to be extra cautious," per Byrdie experts.
Many dermatologists say that using eye creams containing retinol can potentially cause "an eczematous reaction." Remember, this area of the face is super thin. In turn, products are quickly absorbed. So if you are going to use retinol for eyes, a little bit will go a long way, and a lot will definitely be too risky.
If you want to try retinol for eyes, always, always go with a hydrating formula. If you can find one that's been enriched with Phyto-collagen boosters and hyaluronic acid, even better!
Read More: Retinol and Anti-Aging: Everything You Need to Know
Injections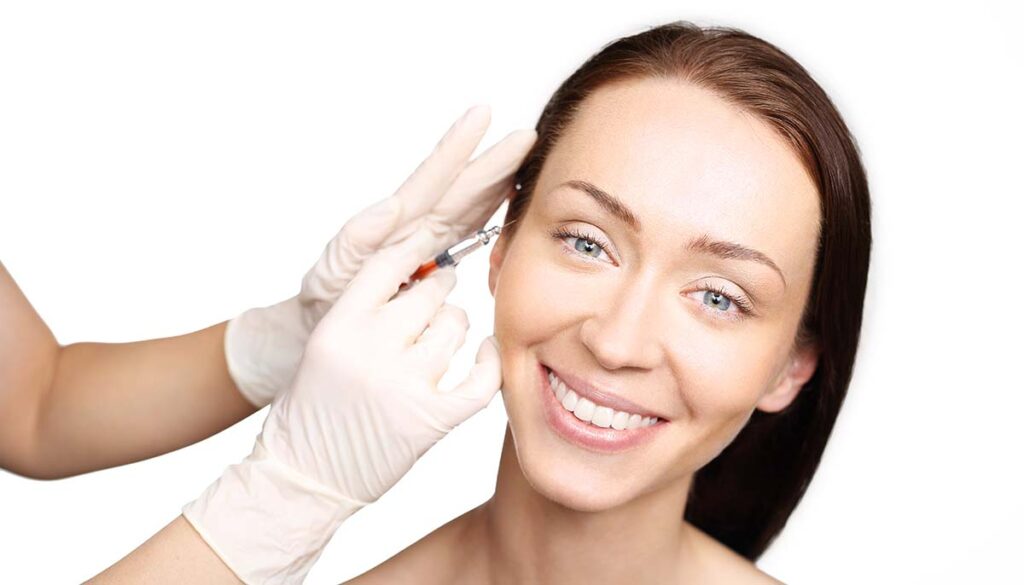 If you think it's time to turn to a professional, start by looking into non-invasive procedures. Many swear by botox injection of products as an instantaneous means of tightening sagging skin and reducing wrinkles around the eyes.
Year after year, injected products like botox are sought-after to correct eyelid issues associated with aging, but the process is different than most. Instead of strengthening the muscles around the eyes, botox works by weakening the muscles that pull the brows down, and it can actually lead to a lift that diminishes folds and upper lid heaviness.
"Botox is a drug used to bind muscle nerve endings and as a result, paralyzes or weakens the muscle. When used to treat facial lines and wrinkles, it is injected just underneath the skin and prevents your facial muscles from contracting as they normally would when we smile, laugh, frown, and cry," per Bridgetown Aesthetics.
Fillers
Fillers are a non-invasive option for providing volume and filling crevices in the upper eyelids, lower eyelids, and cheeks. Hyaluronic acid gel fillers are growing in popularity due to their ability to improve hollowness and plump up any creasing in the eye area in a natural-looking way. But the process is not always seamless.
Like botox and other injections, there are many notable pros, but there are just as notable cons. Sometimes, fillers can cause a bluish hue that gives the appearance of dark circles. On top of this common side effect, they're also only temporary. If you take this rejuvenating route, you'll be going back for more fillers. After a few reinjections, you may notice a fluid buildup in the eyelids.
There can also be more serious complications with fillers worth noting. If the filler makes its way into a blood vessel behind the eye, your vision can be impaired, and potentially permanent. While the risk is very, very low, fillers can cause blindness. So know what you're getting yourself into with both fillers and injections before you book a procedure. The fact is, fillers aren't ideal for everyone. And if you suffer from allergies or eye inflammation, eye experts advise against them.
Read More: Top 10 Facelift Alternatives, According to Beauty Experts
Don't Skip The Sunscreen
When it comes to taking proper care of our skin, wearing sunscreen is so important. Our eyes are not excluded from that reality. Considering their delicate and easily damaged nature, protecting our eyelids from the sun is both of the utmost importance and too frequently overlooked.
Where there's a high risk of sun damage, there's also a risk of more serious problems. As noted by Cosmopolitan, "A lot of cancers occur in the lash and lower lid areas because people don't take the time to protect that skin and the eyes protrude outward, so the skin around your eyes tends to absorb more UV rays."
Read More: Do We Need a Different Sunscreen for Eyes and Lips?
The Bottom Line
Our eyelids are one of the most delicate parts of our entire body. And we should protect them at all costs. Whether you want to prevent or treat droopy eyelids, there is undoubtedly a solution that will reap the benefits you seek.
No matter what, always make sure that you establish the source of your problem before you invest in a solution, especially if it's pricey or even remotely risky. You want to take care of your eye issues, not create new, and more costly problems, after all.
My advice: start small. Oftentimes, getting the results we want is easier than first meets our eye. So be gentle with those eyelids, find products you love, and don't rush to purchase costly solutions you may not need just yet, if ever.