Ready or not, back-to-school season is almost here. It's not crystal clear what school will look like this time around, but all students are officially returning, and it's time to buy those must-have supplies either way. For those learning in the classroom or remotely, there are some items every student is going to need this fall, a few that never go out of style, and a few newer items worth looking into.
Many sought-after supplies are already going fast, so there's no time like the present to shop around for essentials. Here are the back-to-school must-haves for 2021.
A Backpack
Keeping all supplies rounded up in one place is never a bad idea. Those returning to the classroom or on the move will absolutely need a backpack (especially when we factor in school books).
Even students remotely learning could benefit from a backpack and it's not hard to see why. Not only is it a great way to keep school essentials easily organized and on-campus friendly, but a backpack can give younger students not returning to a typical school setting a sense of normalcy.
Spiral Notebooks for All Subjects
It goes without saying, keeping organized is a major key to success in the classroom and beyond. This rule applies to juggling subjects as well. Spiral notebooks are affordable, slim, easy to work with, and they come in a variety of colors. I recommend color coordinating each subject to create a fun "filing system," but to each their own.
Even in a virtual learning situation, notebooks are must-haves. No matter the learning style, memorization can be significantly boosted for most students by writing things down and highlighting key parts.
Highlighters
Some students highlight the important parts of their textbooks. However, we don't recommend this. Most of those books will someday belong to the next generation of students. Also, experts believe that students who highlight books don't retain the material as well as they might think. Regardless, highlighters are a must-have. When taking notes, highlighting is a secondary component of studying, but a highly useful one.
In study skills courses, they often teach the importance of making "connections" with note-taking. The more connections made, the better students remember the material. Highlighting comes in handy for marking up already taken notes. They also can help those working alone keep their attention focused. The sooner a student gets into this practice with notetaking, the more efficiently they use it later on when workloads are heavier.
Loose Leaf Paper
You never know when you'll be hit with a pop quiz, but you'll want to be ready for it. Moreso, I've never seen a syllabus that didn't require loose-leaf paper and I know I'm not alone in that.
For younger students, wide-ruled paper is the way to go. For students who've graduated beyond needing wide-ruled sheets, consider buying college-ruled paper as soon as possible. Of all the school supplies out there, lined paper is not only one of the main things all students are required to have, it is frequently the first supply to completely sell out.
Easy Access to a Computer or Laptop
Classroom or no classroom, virtual learning is gradually becoming a more integrated part of all curriculums, for all ages. This will likely only become more of the case for students moving forward. In turn, laptop and computer access is a 2021 necessity. USA Today named the Asus Chromebook Flip "the best laptop for students". It's easy to use, reliable, and most notably, more affordable than many options that rank similarly. Also of note, it doubles as a tablet.
If a new laptop is not in the budget, consider a refurbished option. Amazon has a wide array for half the cost of new devices. Most notably, they've given a full inspection of all used devices before giving their seal of approval. In other words, you'll get your money's worth.
If buying a laptop is not an option, most schools and public libraries offer free internet access. In many cases, school libraries also offer private spaces for studying. And it's totally worth looking into. The other benefit of using library laptops and computers is that along with reliable wifi and nearby reference materials, students are able to work in an environment with very few distractions.
Laptop Tray or Stand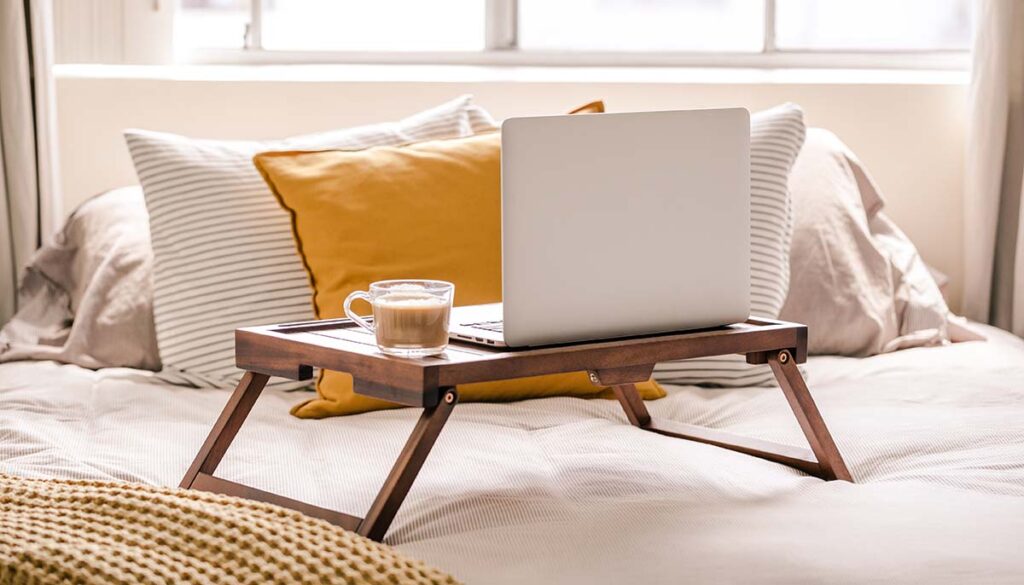 Desk or no desk, having a flat surface for school work is important. With a laptop tray or stand, those learning or studying from a device will always be able to sit down and work. It makes it easy to work from home as well. Many of us are guilty of speeding up our laptop's untimely demise by putting it directly on our lap, blankets, or bed. So it's worth looking into with upcoming semesters in mind.
In 2021, students need a reliable and lasting computer more than ever. Sitting your laptop on one of these can prevent the common problem of overheating, and therefore, potentially save a fortune with computer repairs, prevent slow functioning, or avoid premature and pricey replacement. With students being introduced to virtual learning younger than ever before, it's not a bad idea to start implementing better laptop habits and practices early on.
Noise Canceling Headphones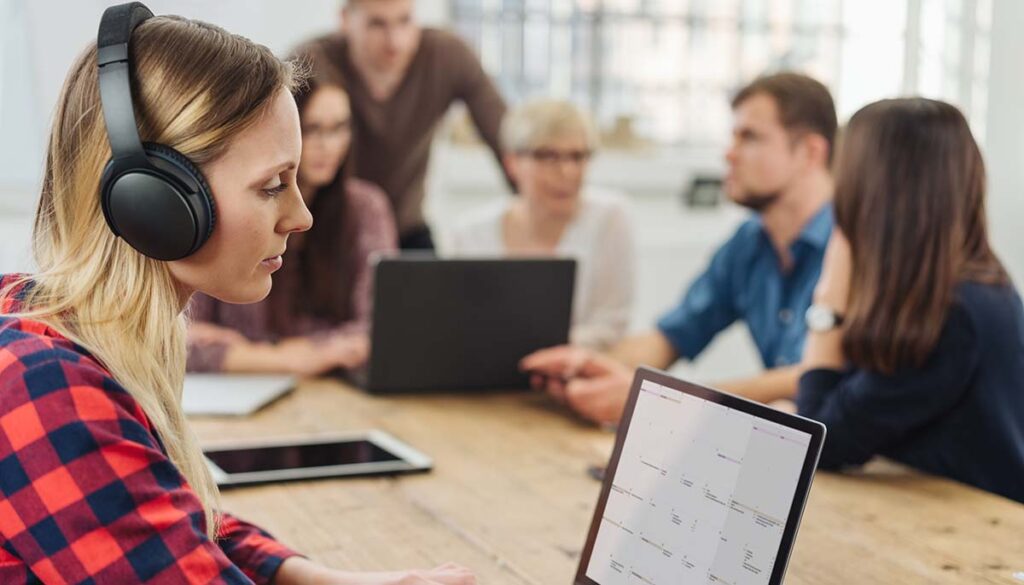 For those in a virtual classroom, on Zoom, or working on something that requires their undivided attention, noise-canceling headphones are critical for blocking out potential disturbances. They're also essential for not disturbing others while in a virtual lesson.
USA Today has noted that the Puro Sound Labs PuroQuiet Wireless Kids Headphones are ideal for children and their developing eardrums. Older students have endless options and might prefer something like the Sony WH-1000XM3s, often deemed the best noise-canceling headphones. Apple AirPods and earbuds are also popular options.
You don't have to break the bank to drown out surrounding sounds effectively. Again, there are many used options on Amazon, eBay, and beyond in good, even great, condition. Many people upgrade and update their equipment on a semi-regular basis, always wanting the latest model. It's easy to find people selling their borderline new headphones for a fraction of the cost online. So before you buy new, shop around.
A Durable Binder
Tempted to buy a plastic binder because it's cheaper? I wouldn't. It's typically cheaper all the way around. Not to mention, you'll likely have to replace it before the school year is over. So if you really do the math, you'll get more bang for your back-to-school buck with a more durable binder. Along with preventing spillage, zipper binders also offer significantly more storage, section tabs for subjects, strong rings, and firm backing.
Most zipper binders have a plethora of pockets inside for pens and pencils (which are always must-haves, obviously), a place for your calculator, and so on. Instead of having to dig around for the things you'll definitely need or spending money for separate pouches, consider a durable binder. It's an all-in-one supply that's often required and even if it's not, many consider it a must-have.
A Calculator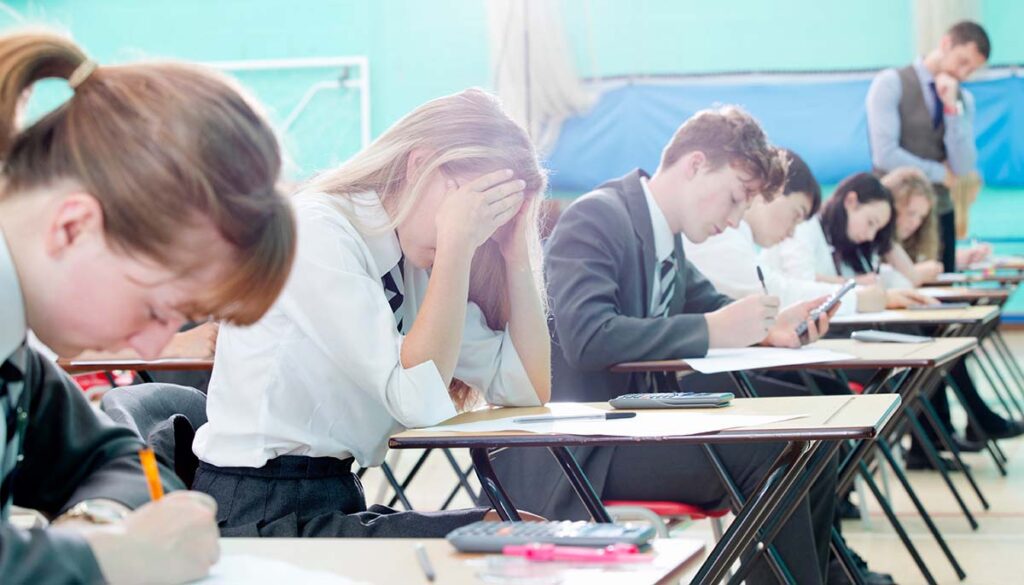 Immediate requirement or not, a time will arise where a calculator will be essential. And it will always be useful. Of course, many argue the calculator on their phone or computer will do just fine. But for those taking their studies seriously, use a real calculator. Students can accomplish things with it that a cell phone calculator is not directly designed to do, especially when it comes to more complicated equations.
Not all math teachers require a calculator, but many allow (and encourage) certain models during testing and homework. Phones, on the other hand, will likely not be permitted. When possible, it's better to work in a mental space that isn't linked to other data, like email or social media. And the more you practice using it, the easier to use it will be. When it comes time for a test that requires a real calculator, you'll be glad you did your homework on it beforehand.