It may not feel like the school year is right around the corner, but folks, it is. While there's still a good month of summer left (depending on when the school year starts for you), it's never too early to start thinking about heading back to school.
Regardless of if it's you who is heading back to the classroom or you have kiddos who'll be going off to school, it always helps to be prepared. Not to mention, all the back-to-school deals are happening right now at stores like Target and Walmart, so there's no better time than now to score a deal.
So, whether you're shopping for your kids or for yourself, here are a few back-to-school shopping tips that'll save you a serious chunk of change.
Go Through What You Already Have First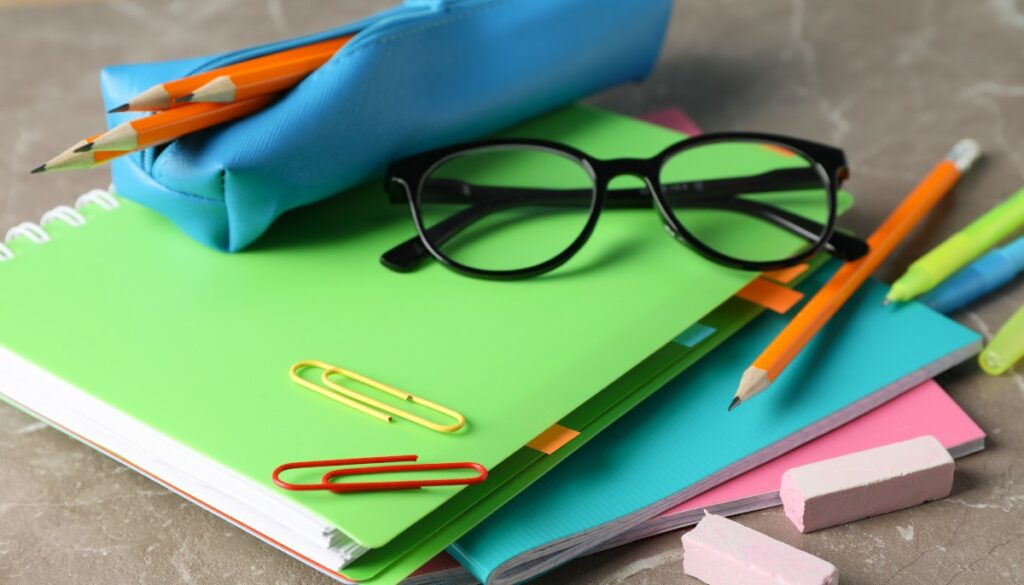 Before you run out to the store and buy everything you see, take inventory of what you or your kids already have. You may be surprised at the number of school supplies you have right inside your home! Whether it's binders, folders, pencils, pens, backpacks, or lunchboxes, you'll save a lot of money if you don't double up on anything.
Wait Until Day 1 For Certain Things
Let's face it, there are always a handful of supplies on every back-to-school list that you end up buying and never using. From textbooks to expensive calculators, it's OK to wait until the first day of school to ask the teacher whether or not you really need them.
As long as you have the basic supplies on the first day, such as pens, notebooks, and folders, you should be just fine. Plus, this will help spread out the purchases a little bit more, should you need to buy something more expensive.
Check-In With Close Friends and Family
When I graduated high school, I gave my expensive graphing calculator to a family friend who was a middle schooler. Not only did I not need it anymore, but it saved that family about $100!
If your child is in need of some expensive materials, check in with family and friends to see if anyone has an extra one lying around. Or, if you're going to college and you know people who are older than you, check around and see if anyone has any textbooks you may need. You could save hundreds of dollars a semester just by borrowing a few books!
Stick to the Plan
It's easy to get swept up in all the fun gel pens and colorful planners that are on display at Target, but that's exactly how you go over budget. Instead, make sure to stick exactly to your plan.
You don't need a pack of 24 sparkly pens, you just need a few simple black pens. Layout a budget for yourself and do everything in your power to not go over it! If for some reason you have a little extra cash lying around after you're done shopping, then you can go grab the gel pens.
Bulk Doesn't Always Mean Better
While buying in bulk may save you money when it comes to something like toilet paper or peanut butter, it's not always the best idea when purchasing school supplies.
In fact, you'll more than likely end up with a lot of extra materials at the end of the school year that you never used. So, rather than purchasing 10 folders just because they're on sale, just grab the number of folders that you need.
Don't Skip the Dollar Section
Whatever you do, don't sleep on the dollar section at places like Target! Not only will you be able to find some really cute stuff, but it'll cost you just a couple of bucks. You can find everything from desk organizers to planners to pencils in the dollar section. It's an especially good place to find supplies for younger children.