Many people make a special effort to practice gratitude around Thanksgiving because it's a family tradition. But did you know that practicing gratitude can actually be good for your health?
Studies have found that people who practice gratitude are less likely to be depressed and anxious. One study even found that people with low levels of mental health grew happier when they wrote one letter a week expressing their gratitude to someone.
There's even research showing that practicing gratitude can improve your physical health. Some studies have found that keeping a gratitude journal can improve sleep quality, heart health, and lower blood pressure.
Because a gratitude practice has the potential to improve both your mental and physical health, there's no reason not to try it. The month of November is the perfect time to start your gratitude practice (but you can start at any point in the year!).
So just how do you develop a gratitude habit? There are plenty of ways, so try them out and see which one fits you best!
Gratitude Journaling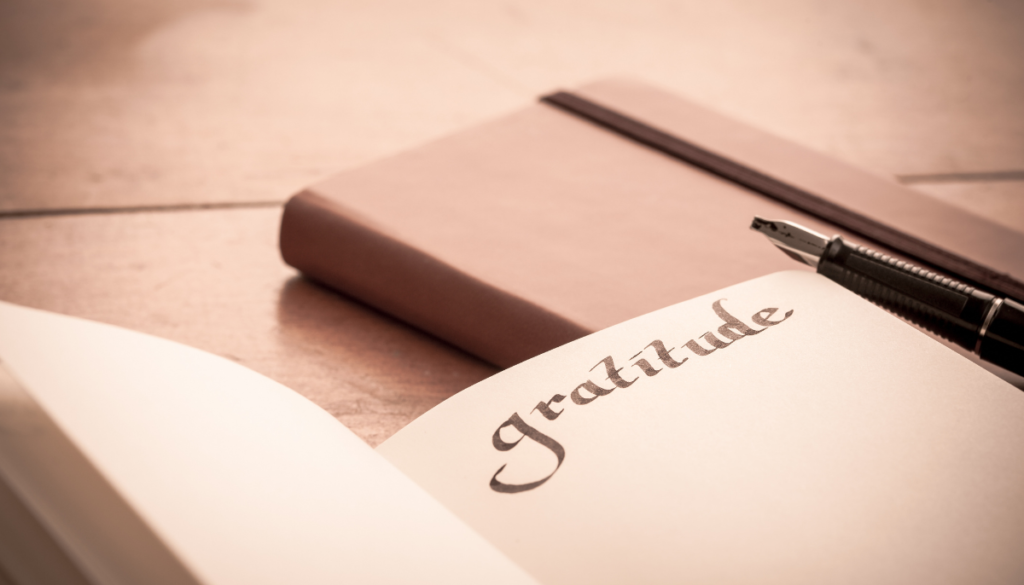 Gratitude journaling is one of the best ways to really focus on what (and who) you appreciate in your life. All you need is a journal, a pen, and time. If you want to go out and buy a special journal just for your gratitude journaling, you can, but don't feel like you have to. Any journal that you have at home will work!
Try to write in your gratitude journal once a week. You can simply write a list of what you're grateful for that week, or you can dive deeper and write about an experience that you had that you're grateful for. Or, you can choose one person in your life that you appreciate and write about why you appreciate them.
Physically writing, or even typing out, helps you slow down and actively feel grateful, even if you're anxious or stressed. Gratitude journaling is a fantastic way to practice gratitude.
Go On a Gratitude Walk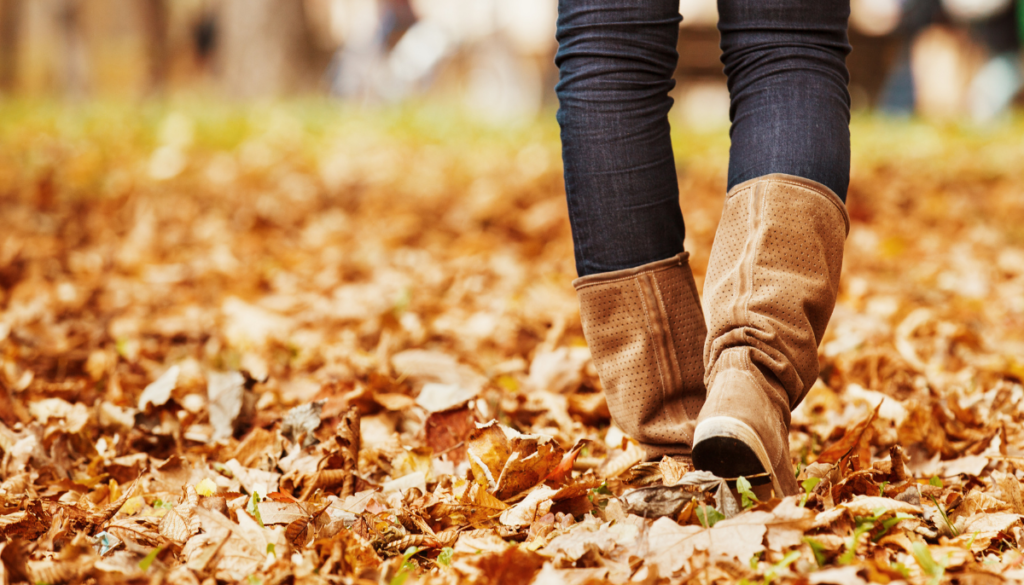 Walking is extremely good for both your physical and mental health, so a gratitude walk adds another important benefit to an already great practice. On a gratitude walk, you intentionally focus on what you're grateful for as you walk.
Get in touch with your senses. Smell the air and feel it on your skin. Look around for sights that you appreciate – which can be easy in the fall with all the beautiful trees! Listen for sounds that bring you joy.
If thoughts pop up while you're walking, don't push them out of the way. Embrace those thoughts and find a way to connect them to what you're grateful for in your life. Try to focus on what you appreciate as you walk.
Thank People Face-to-Face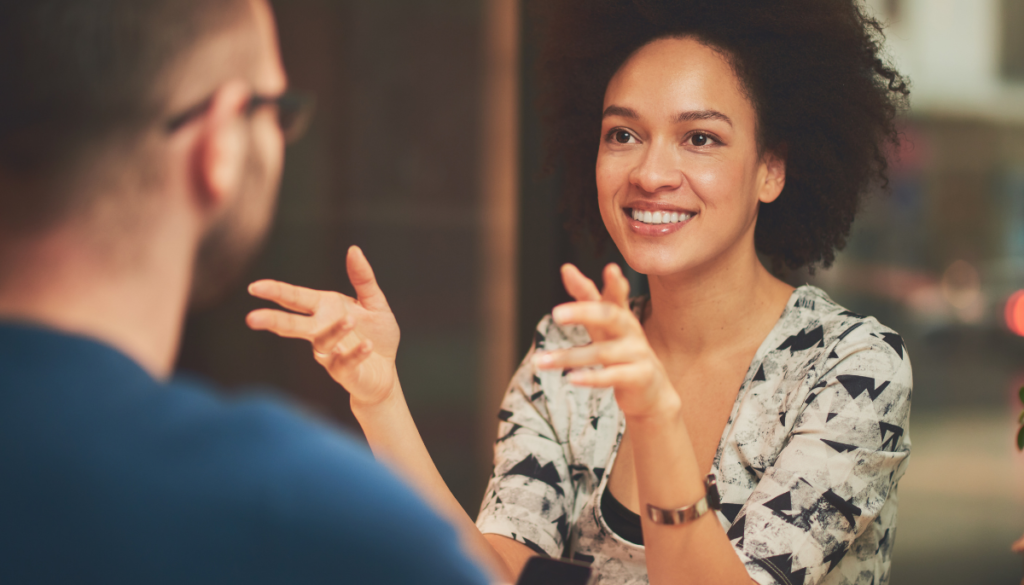 While you might say "thank you" frequently to restaurant servers and cashiers, how often do you thank the people in your life for something specific? When was the last time you thanked a friend for being a good listener – and you really meant it?
One study found that participants who thanked people face-to-face (and kept a gratitude journal) experienced less depression and more emotional balance than people who only wrote in a gratitude journal. Making sure that another person knows you're grateful for them can help you both! 
Introverts will shrink away from this one, and if that means you, that's fine! Don't pressure yourself to do something that would make you extremely uncomfortable. However, it can be good to get out of your comfort zone and thank someone face-to-face. But again, don't do something if it's going to give you extreme anxiety.
Create a Gratitude Jar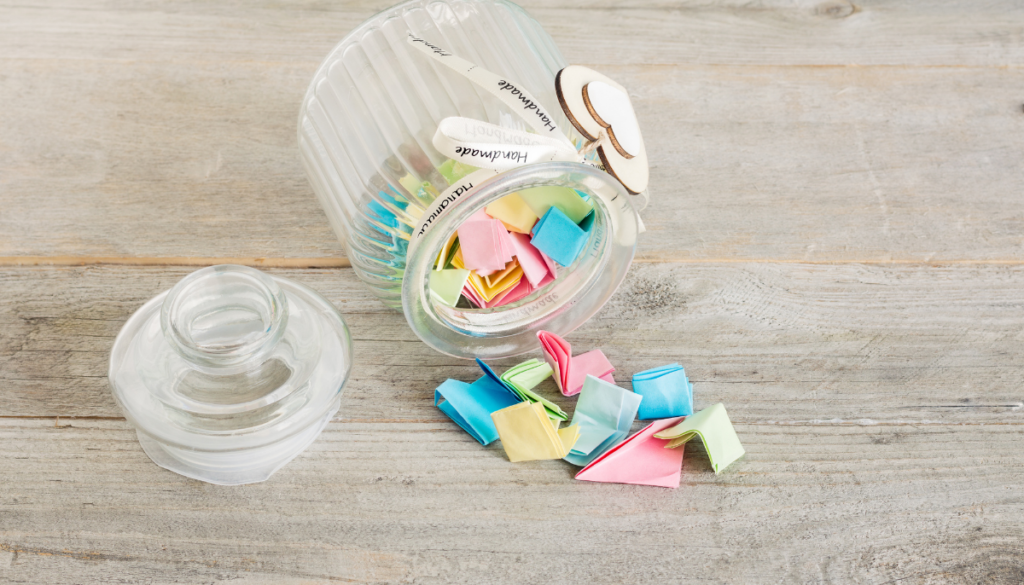 Do you dislike the idea of spending your time sitting down and journaling? Are you worried that you just don't have enough time to devote to a journal?
A gratitude jar is a great alternative. All you need is a jar and slips of paper (you can even use Post-it notes), and a little bit of time. Every day, write down something that you're grateful for and place it in the jar.
One of the best parts of this gratitude practice is that it can be really helpful on bad days. Go to your gratitude jar when you're feeling down or angry, and read what you've written. The reminders of what's going well in your life can help you during difficult times.
With the barrage of early shopping ads these days, you might want to skip from Halloween straight to Christmas. It's tempting to let the meaning of Thanksgiving slide by so you can focus on gift-giving as soon as you put away your Halloween decorations.
While there's nothing wrong with planning ahead and getting your shopping done early, don't forget to stop and be grateful – during the holidays and every month of the year – for what you have. Your mental and physical health will thank you!