Using an under-eye cream every night can improve your skin and your self-confidence. But the shelves at both the big box stores and local drugstores are filled with so many options that it's overwhelming. It seems like it's impossible to choose the right product for your skin.
But if you want to keep your under-eye area looking healthy and youthful, it's important you choose a cream and stick with it. So, why are they important, what should you look for, and which under-eye creams are really worth the price? Take a look at what we've found out.
Why You Need an Under-Eye Cream
You may already have a nightly skincare routine that you stick to, or maybe you're just beginning to think about taking care of your skin on a consistent basis. If you're concerned at all about wrinkles under your eyes, you need to add another step to your routine.
If you're wondering if a moisturizer is enough, you're asking the right questions. Anti-aging moisturizers are a great first step when you're looking to help prevent wrinkles. Your moisturizer is important, but following a multi-step routine, including an under-eye cream, will give you the best results.
Remember, there's not one single product that will fix all of your skincare problems. It just doesn't exist, and different areas of your skin will require different treatments.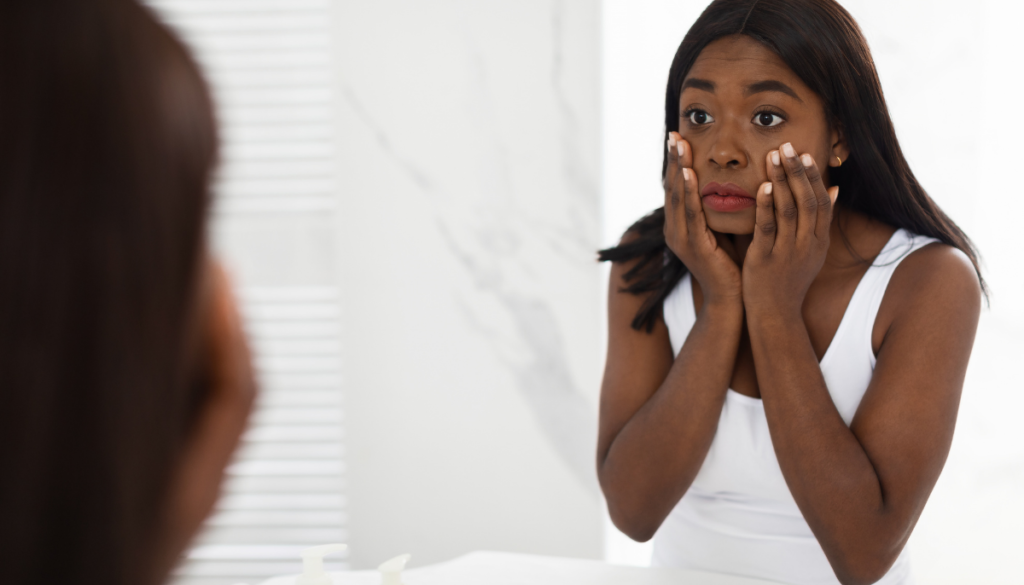 The under-eye area is different from the rest of your face. The skin in this area is extremely delicate and weak, so under-eye creams are specifically formulated for fragile skin. Different eye creams target different skin problems, so you'll need to pay attention to the purpose of the product when you're doing your research.
Just like you wouldn't buy clothes without looking at the size, you shouldn't buy skincare products without thinking about your skin type. The American Academy of Dermatology Association strongly recommends focusing on your skin type when purchasing products.
"Your sunscreen, moisturizer, and other anti-aging skin care products will work best if they are formulated for your skin type. For example, if your skin tends to be oily, select a moisturizer made for oily skin. If you have sensitive skin, you want to see the words 'sensitive skin' on the label."
So remember: moisturizer is a great first step, but it's not enough. Look for products, including an under-eye cream, that will work for your skin type. And most of all, be consistent in your routine!
What Ingredients To Look For
No matter what your skin type is, there are certain ingredients you should be looking for when you pick up your under-eye cream. Hyaluronic acid, retinol, and peptides are three of these key ingredients.
First of all, keep an eye out for products containing hyaluronic acid. Your skin naturally has hyaluronic acid, so products containing this ingredient are giving a boost to what your skin naturally has.
Retinol is another key active ingredient to look for. It's a derivative of Vitamin A that stimulates collagen production and skin cell turnover. However, retinol is a strong substance, and the skin under the eye is weak, so dermatologists recommend choosing products with a lower concentration of retinol.
You should also look for products containing peptides when you're choosing your under-eye cream. Peptides are structural proteins that hold cells and tissues together. According to Prevention, "Copper peptides, polypeptides, and oligopeptides are thought to penetrate the skin and help build hyaluronic acid and collagen."
Last but not least, remember to wear sunscreen to minimize fine lines and protect the collagen that's in your skin. Many eye creams don't contain sunscreen, so make sure you add it to your routine.
Here's a tip from the pros: make sure you apply your under-eye cream first and then your sunscreen, to give your skin the most protection.
Pricey (But Worth It!) Under-Eye Creams
Have some extra room in your budget? Are you ready to splurge on an under-eye cream that will give you results? Each of these under-eye creams is over $50 and packed with helpful ingredients. Take a look at these highly-reviewed under-eye creams that promise to be worth the price tag.
SkinCeuticals AOX + Eye Gel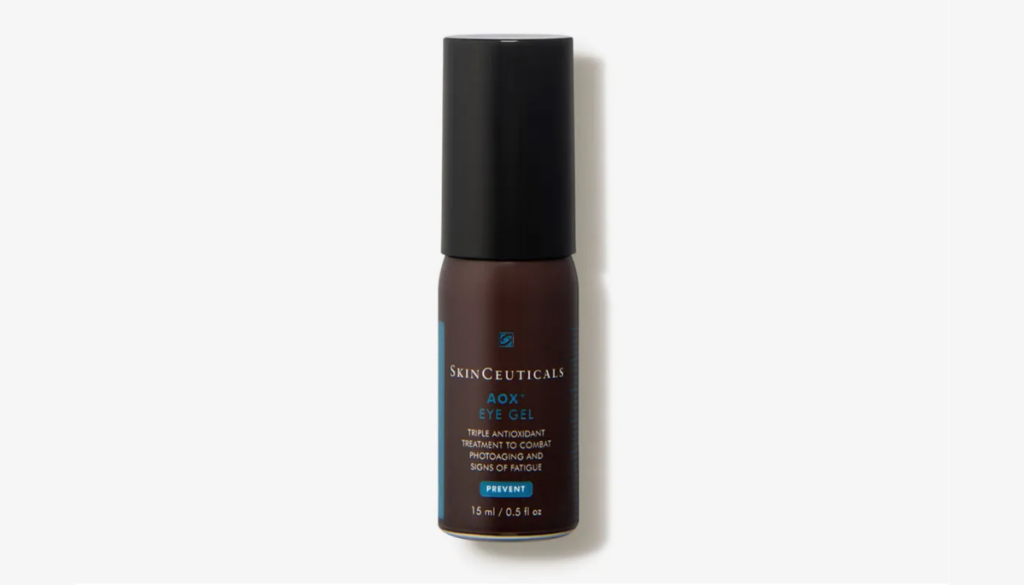 Containing antioxidants and vitamin C, this powerful under-eye gel comes at a steep $98 for a .5 fluid ounce bottle, making it an investment. But the high concentration of ingredients also makes this product worth it according to some dermatologists.
The AOX + Eye Gel promises to minimize puffiness and repair existing damage. Added caffeine also helps diminish the appearance of under-eye circles.
Read More: Simple Ways to Get the Most Out of Your Skincare Routine
Black Tea Age-Delay Eye Concentrate
Priced at $68 for .5 fluid ounces, Black Tea Age-Delay Eye Concentrate by fresh is another expensive but strong eye cream that promises to be worth the investment if you have dry skin. Thick and creamy, the formula for this eye cream works to combat fine lines, puffiness, dark circles, and texture.
Apply the cream at night and watch the hyaluronic acid, noni fruit juice, vitamins C and E, and the black tea complex do its work. Remember, it won't be easy to apply makeup over this cream, so use it every night.
NEOCUTIS Lumiére Bio-restorative Eye Cream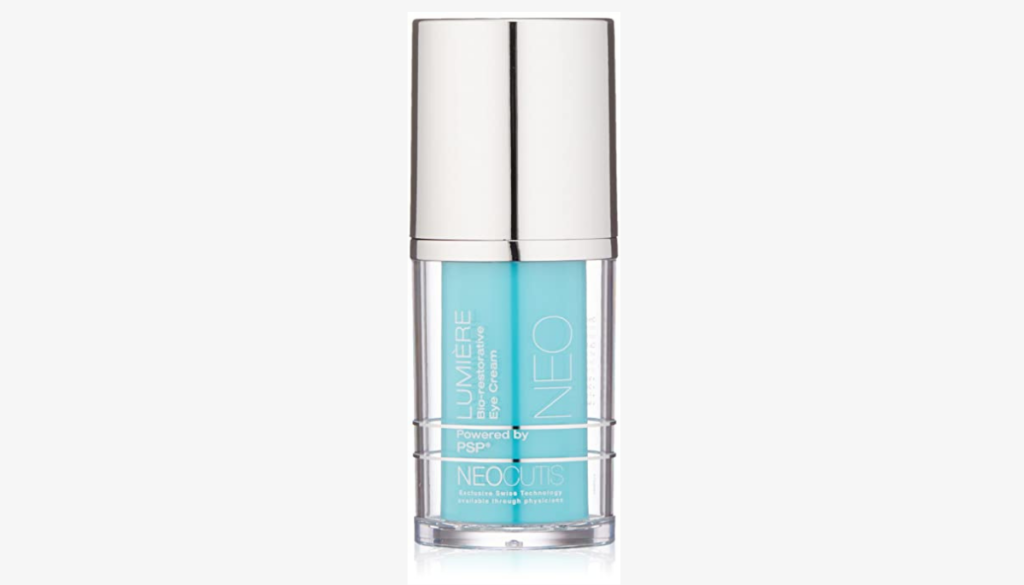 With a price tag of $97 for .5 fluid ounces, the NEOCUTIS Lumiére Bio-restorative Eye Cream is also an investment. The formula contains hyaluronic acid and antioxidants to help your skin cells' ability to repair and revitalize.
The PSP (processed skin cell protein) factors work to combat aging. Dermatologists recommend regular usage of this cream that helps the skin, especially in spots where eye makeup generally tends to get trapped.
SkinBetter Instant Effect Gel
If you're more worried about under-eye bags than wrinkles, then the SkinBetter Instant Effect Gel could be the cream for you. Containing sodium hyaluronate, algae, and green coffee, this cream comes in at a steep $100 for .5 fluid ounces.
However, under-eye bags can be extremely noticeable, and one of the best ways to combat them is with caffeine. The green coffee in the SkinBetter Instant Effect Gel delivers caffeine to restrict the blood vessels and tighten under-eye bags.
Under-Eye Creams Under $50 That Are Worth It
Spending $100 on an under-eye cream may not be in your budget. After all, you also need to pay for other products, such as cleansers, exfoliants, moisturizers, and of course, sunscreen.
Fortunately, there are plenty of options out there for less than $50. Take a look at these effective and helpful under-eye creams that you can find online or on the shelf.
The Ordinary Caffeine Solution %5 + EGCG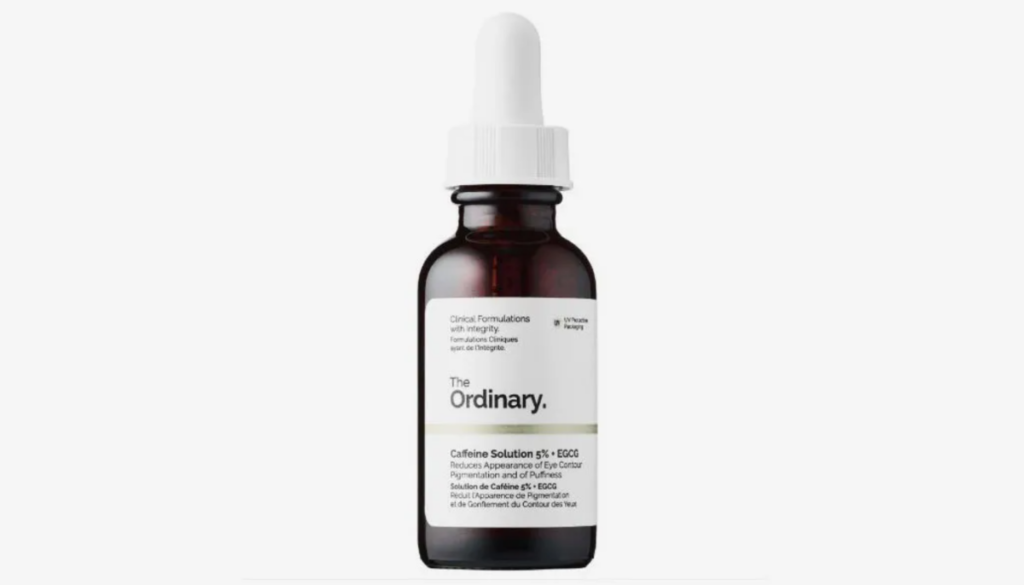 At only $8 for 1 ounce, this caffeine solution from famous skincare brand The Ordinary is absolutely worth a shot. EGCG stands for epigallocatechin gallate, which is a unique plant compound thought to reduce inflammation.
The high concentration of caffeine along with the other active ingredients in this formula work to reduce the appearance of dark circles and puffiness. This eye cream is actually a serum, meaning that it dries quickly and it's easy to apply makeup over it.
Neutrogena Hydro Boost Eye Gel-Cream
You don't have to break the bank with Neutrogena. The price will vary depending on where you're shopping, but typically you can find this cream for under $30.
With hyaluronic acid that helps plump and moisturize your skin, the formula is also gentle enough for your under-eye area. It absorbs quickly, meaning that you'll be able to apply your sunscreen and makeup in no time, and it's non-comedogenic, meaning it won't clog your pores and has less of a chance of causing acne.
First Aid Beauty Eye Duty Niacinamide Brightening Eye Cream
Another option right around $30, the Eye Duty Niacinamide Brightening Eye Cream from First Aid Beauty targets all under-eye area problems: dark circles, wrinkles, fine lines, puffiness, and even dryness.
According to The Strategist, "Dermatologist Caroline Robinson of Tone Dermatology uses this eye cream from First Aid Beauty, which she says instantly illuminates the under-eye area using peach micro-pearls, while working to lighten dark circles over time." If you're looking to spend more than $10 but less than $50 on your under-eye cream, this could be a great place to start!
RoC Retinol Correxion Line Smoothing Eye Cream
If you have sensitive skin or you're not too worried about fine lines, you may want to avoid retinol products. But if neither of those applies to you, then RoC Retinol Correxion Line Smoothing Eye Cream could be the under-eye cream you've been dreaming of.
Retinol helps combat excessive wrinkling, and this cream's formula helps minimize dark circles, wrinkles, puffiness, and crow's feet, without being too harsh on delicate under-eye skin.
At only $17 for .5 fluid ounces, compared to many under-eye creams out there, this one is definitely worth the price!