Father's Day is right around the corner. Do you have a plan?
Shopping for my dad is always really hard. I know the guy really well. We share a lot of interests, and he has plenty of cool hobbies. So what's the problem? Well, he already has everything. Literally anything he could need or want, he's already got it. He's the kind of guy that finds what he likes, and then keeps it forever. I'm pretty sure that he's had some of those tools in his shop since the '70s.
Every so often, I resort to gift cards. Everyone can use a gift card, right? But after a while, it starts to feel… not very personal. After Father's Day, his birthday, and Christmas, I'm just handing him a bunch of gift cards all year, and that's just not as fun or thoughtful. He certainly still appreciates it, but I'd like to get him something different at least some of the time, you know?
Does any of this sound familiar? I'm willing to bet that it does. It seems like everyone I know has a dad, a grandpa, a step-dad, a father-in-law, or an uncle that is hard to shop for. They already have everything, or they never want anything. I don't want to alarm you, but Father's Day is coming up soon. And I'll be the first to admit that I have not picked up the perfect gift yet.
Where am I going with this? Well, I've decided to do all the heavy lifting and compile a gift guide for the dad or grandpa who is hard to shop for. With any luck, you will find exactly what you're looking for – and your dad will be convinced that you're clearly the best kid of the bunch.
Slim Smart Wallet With Tracker
I have seen this wallet in action, and it's really neat. My partner has it, but I can't even lie, I want one for myself, too. With the push of a button, it fans out your cards for quick access! No more rifling through a wallet to find the right one. It features RFID blocking technology to protect cards from skimming, and it comes in a bunch of different colors. It's ultra slim, too, so it won't feel bulky in dad's pocket, either.
However, the coolest function is probably the tracker card that you can add (and definitely add it!). It makes it virtually impossible to leave or lose the wallet. If dad gets too far away from the wallet, the smartphone app alerts him immediately. He can also find it in a snap, by ringing it from his phone. And if he has a habit of putting his phone down, he can ring his phone from his wallet, too.
Check it out here: Ekster Parliament Wallet
DIY Whiskey Making Kit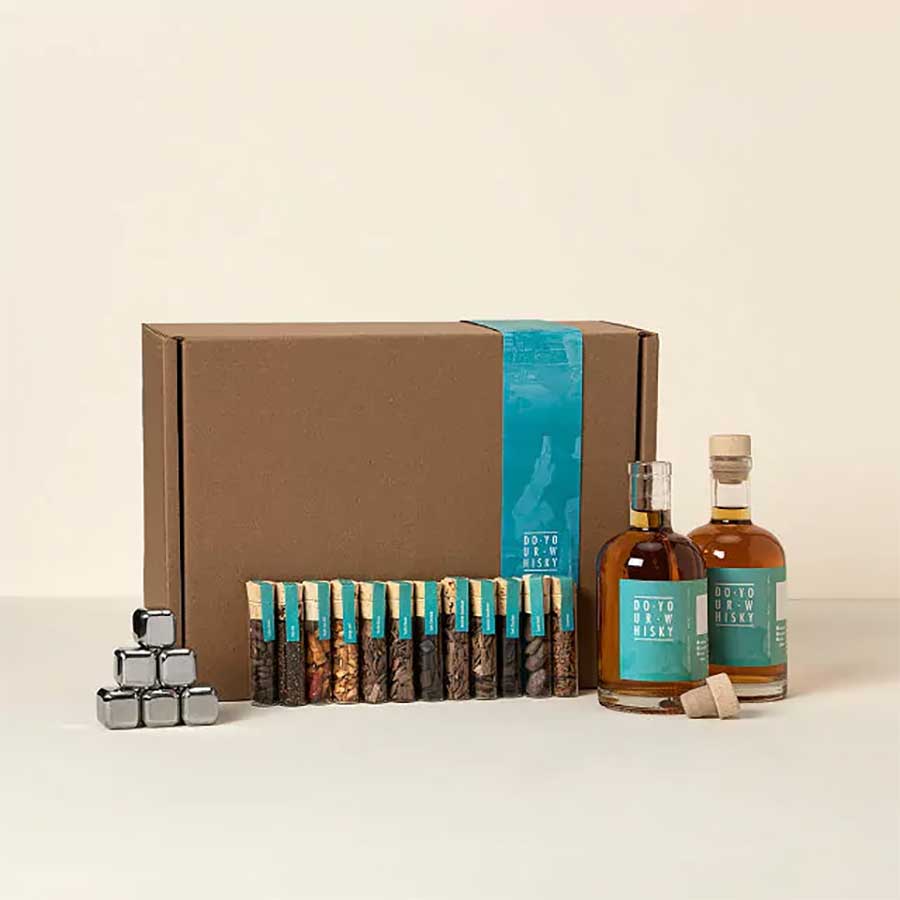 If dad or grandpa has an affinity for whiskey, give him the tools to make his very own unique blend of flavors. Maybe he will even let you sample the fruits of his labor after he is done! The kit comes with its own recipe guide to help Dad figure it all out.
It also comes with all the other things he will need, sans alcohol: a few different flavors of wood chips for color and flavor; various botanicals, including things like orange peel, cocoa beans, and cinnamon; two glass bottles with wooden corks; filters; labels; and even some stainless steel whiskey cubes for enjoying the end product. All dad needs to do is to supply vodka to start, which, when made with grains, is essentially unaged whiskey. The kit is enough to make up to 24 bottles.
Check it out here: Whiskey Making Kit
Root Beer Making Kit
If Dad is less of a whiskey guy and more of a root beer guy, he can still have some DIY fun! He will have fun learning how root beer is made with this home brewing kit. Maybe his homebrew will be even better than the stuff at the store!
This inexpensive kit comes with everything your dad will need to brew 2 gallons of old-fashioned root beer. It includes four 1-liter bottles with labels, one bottle of root beer extract, two packets of flavor crystals, and a packet of root beer yeast. Of course, there are also instructions!
Check it out here: Mr. Root Beer Home Brewing Root Beer Kit
Couch-Side TV Remote Organizer
Does dad hate a misplaced remote? Are there multiple remotes for the stereo, TV, DVD equipment, and any other electronics in the den? This remote control organizer goes right on the arm of the sofa, so it's always within reach. You don't have to worry about it sliding around, either. This fabric organizer slides under the cushions, so it stays put on the side of the couch.
It isn't just for remotes, either. Dad can use it for remotes, of course, but also for glasses, a tablet, magazines, or even snacks. Each pocket has its own label compartment, and you can have the organizer personalized with custom text of your choice.
Check it out here: Personalized TV Remote Organizer
A Star in the Sky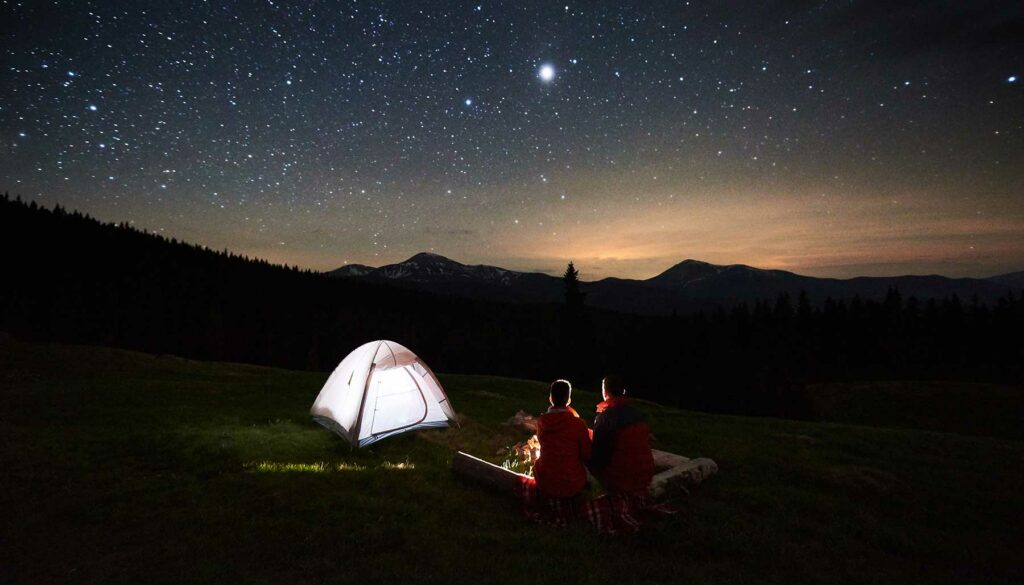 Even the dad who has everything doesn't have his own star. (Well, unless you've already bought him one.)
You can actually buy your dad or grandpa a star in the sky. It is a gift idea that is certainly out of this world! And while it might be the absolute perfect gift for anyone with an interest in astronomy or astrology, I'd say it's a pretty cool idea for just about anyone. Who else owns a star?
When you register the star, you get to name it anything you want. Then it goes into the official star database with accurate coordinates, so you can always find its exact location. They will ensure it is visible from your chosen location, and send you both a registration certificate and a star map.
Check it out here: Star Registration Gift Packs
Related: A Gift Giving Guide (For Those Hard to Buy For)
Custom Reel Viewer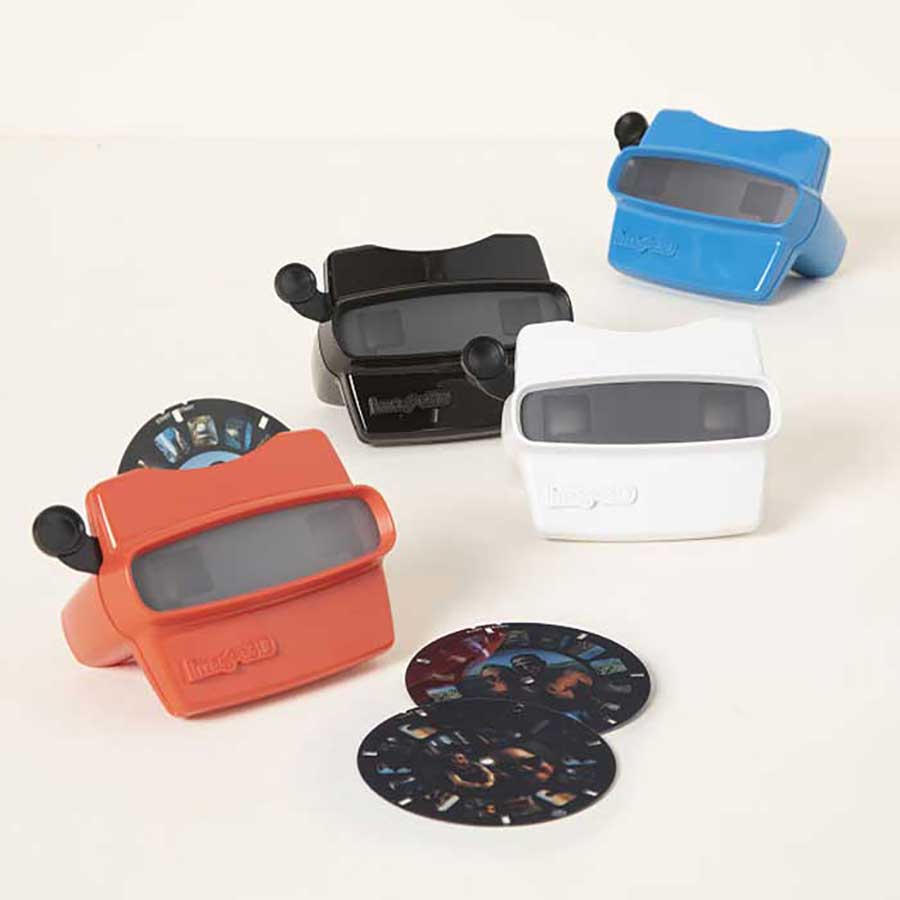 I have definitely included this Create Your Own Reel Viewer on gift guides before, but it is really cool. This will definitely give dad a heavy dose of nostalgia. And dads who have everything aren't likely to have an old school reel viewer filled with their own photos!
When you order this reel viewer, you can choose from black, white, red, or blue. It arrives with a redemption code. The recipient uses the code to have their very own photos turned into a custom reel. It's like a photo album, but way more awesome. He can fill it with photos of his favorite kid – aka you, for being so great at gift-giving – or maybe he might want to make a reel of family vacay photos.
Check it out here: Create Your Own Reel Viewer
Echo Show 8
If dad doesn't already have a smart assistant, the Echo Show 8 is the perfect choice. My dad loves these things for streaming music, but the Echo Show also streams shows. Dad can also use this to manage reminders, check the weather, look up recipes and watch cooking videos, or keep track of his calendar. The screen can also serve as a digital frame to show off all his family photos, too.
The coolest thing about gifting dad or grandpa an Echo Show? He can use it to video chat. That means he can call up his favorite kid – aka you – to catch up. And if dad travels a lot, he can even drop in on the Echo Show from his phone while he's away, to video chat with the dog.
Check it out here: Echo Show 8
Funky Socks
I know that socks have long been the dreaded Christmas present, but fun and funky novelty socks have become a coveted gift! It's a way for Dad to show off his interests and humor, even if they're hidden under his pants.
There are plenty of options, too. From food to animals to famous paintings, you can find just about any subject on novelty socks. They are bright and fun, and sure to put a smile on Dad's face when he opens them.
Check it out here: Men's Colorful Funny Novelty Casual Crew Socks
Personalized Game
I grew up playing tabletop games with both my dad and my grandpa. It was a great way to spend time together, and maybe get a little competitive at the same time. Of course, they always let me win when I was little. Turns out, I'm not as good at Chinese checkers as I originally thought.
Anyway, if your dad, uncle, step-dad, or grandpa is also a tabletop gaming enthusiast, you can get a personalized four-across game made special. Made of maple wood, this heirloom-quality game can include up to four lines of seven characters each. Personalize it with names, a special date, or even just a short-but-sweet message. The rest of the spaces are cute hearts!
Check it out here: Personalized Hearts Four-Across Game