With St. Patrick's Day fast approaching, it's time to start planning an Irish-inspired feast! What will you be whipping up this year?
I know you don't want to hear this but put that corned beef and cabbage away. At least, not without knowing that corned beef isn't really Irish. You heard me. The popularity of corned beef and cabbage never caught on in Ireland. And if we're getting technical with it, save the bangers and mash for another day, too. That's a British favorite, although you'll find Irish-style bangers and mash (sometimes colcannon) in some Irish pubs.
Instead, let's take a look at some real recipes enjoyed on the Emerald Isle. And yes, there are lots of potatoes! I'll excuse the green beer as long as you're munching on colcannon and Irish soda bread.
Traditional Colcannon
Does it get any more Irish than a side of colcannon? This traditional Irish dish is composed of creamy mashed potatoes mixed with cabbage or kale. Oh, and loads of butter and heavy cream! You can't skimp on the butter, and if you can find Irish butter, that's even better. It's incredibly easy to make and doesn't require any complicated ingredients or techniques. Even still, it is loaded with flavor. It's perfect for your St. Paddy's Day celebration, but it's so good that you might add it to your regular meal rotation.
Get the recipe here: Irish Colcannon With Bacon
Full Irish Breakfast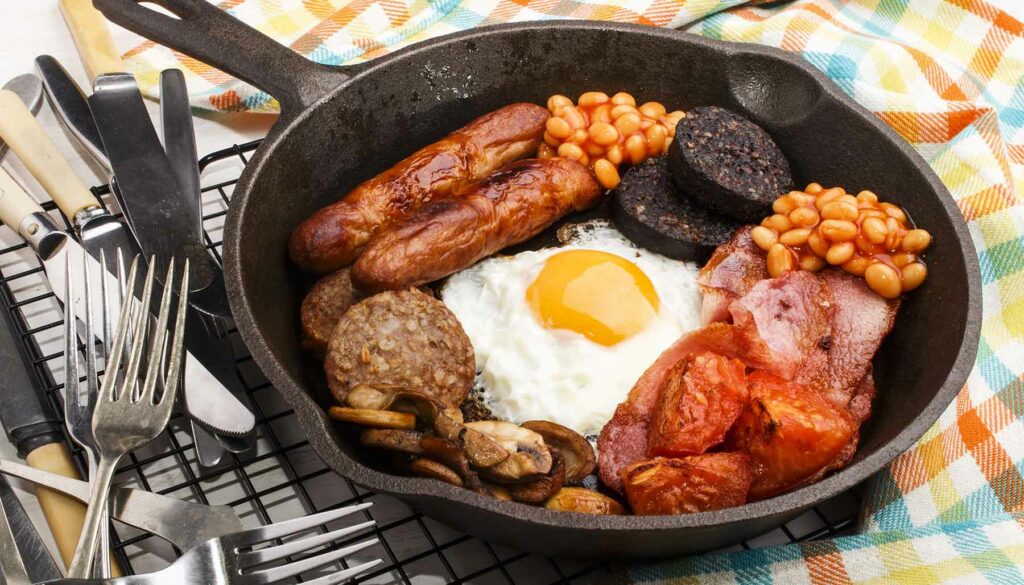 You've likely heard of the Full English Breakfast, but there's a similar plate over on the Emerald Isle. Obviously, it's called the Full Irish Breakfast. If there isn't any black pudding and/or white pudding, it's not a Full Irish Breakfast. That name is a little misleading, though, as these pork products are more like fat sausages rather than American puddings. Along with those, a Full Irish Breakfast also includes Irish soda bread, bangers and rashers (aka sausages and Irish bacon), canned baked beans, cooked tomato halves, and button mushrooms cooked in butter. This protein-heavy dish was embraced by farmers to fortify them for a long day of hard work.
Get the recipe here: Full Irish Breakfast
Dublin Coddle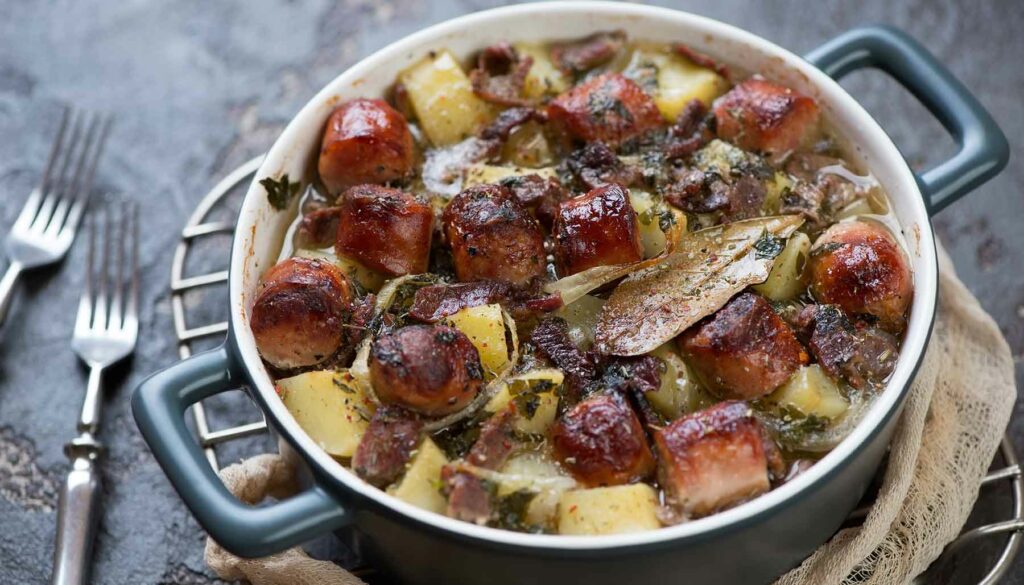 Dublin Coddle is a great way to transform yesterday's leftovers into a new dish. Because this stew is made of leftovers, there isn't an exact recipe, and it can vary each time it's made. Just take a peek inside the fridge. Most commonly, though, it consists of sausage, bacon, chunks of potato, and onions. Throw in some Guinness, and now it's a flavor party! In order to be an authentic Irish Coddle, everything is boiled together. It simmers into a dark, flavorful stew in a single pot or slow cooker.
Get the recipe here: Dublin Coddle (Irish Sausage and Potato Stew)
Irish Soda Bread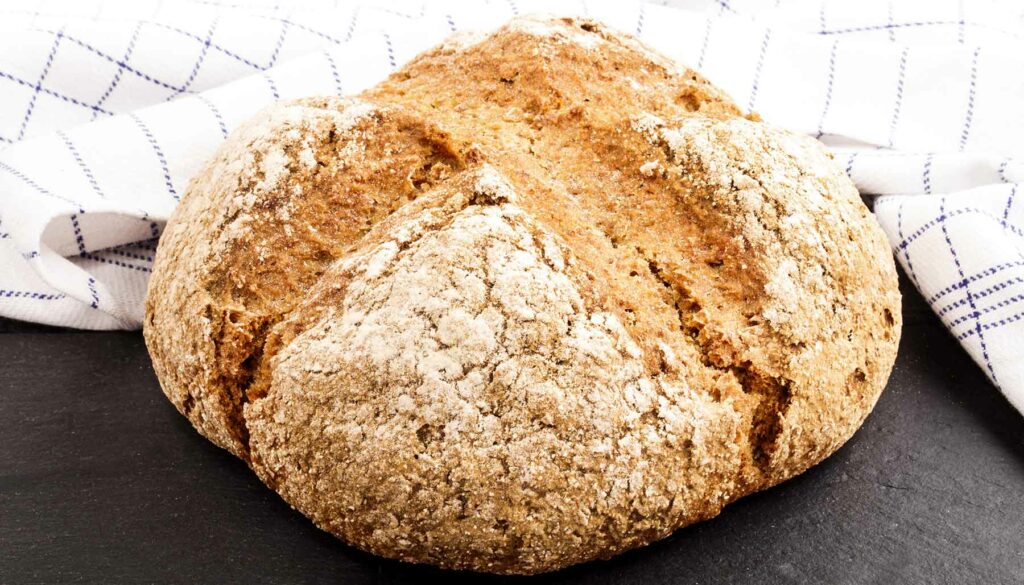 Over the pandemic, a lot of people got into baking to pass the time – so much so, that stores were selling out of yeast. That's when everyone started turning to Irish soda bread! It's because Irish soda bread takes advantage of baking soda combined with buttermilk as a leavening agent instead of yeast (hence the name). The Irish started making bread this way because Ireland's climate is only suitable for growing soft wheat, which doesn't have the right properties to rise effectively with yeast. It's the perfect addition to any St. Patrick's Day dinner!
Check this out for more on the history of Irish soda bread, which was an integral part of life during the Great Famine.
Get the recipe here: Traditional Irish Soda Bread
Guinness and Honey Glazed Pork Loin
Related: Here's How To Keep Your Kitchen Knives Sharp
There's a lot more to Irish cuisine than traditional classics from the past. Kevin Dundon is an Irish celebrity chef who has published several cookbooks featuring modern Irish food. He also opened the Raglan Road Irish Pub and Restaurant at Disney World! While the menu is always changing, it's like stepping onto the Emerald Isle without ever leaving Florida. In honor of St. Patrick's Day, why not test out one of his modern spins on Irish cuisine? His recipe for Guinness and Honey Glazed Pork Loin will surely please everyone at the table.
Get the recipe here: Guinness and Honey Glazed Pork Loin
Shamrock Salad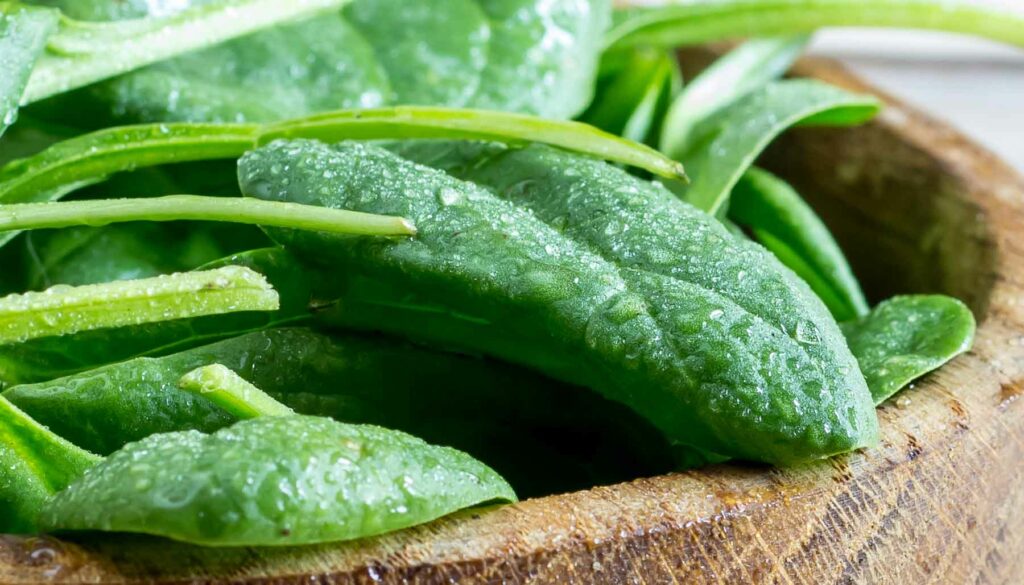 This salad is very green, and that's why we're calling it a Shamrock Salad for St. Paddy's Day! No, there aren't any real shamrocks in it. But hey, check out all this green goodness: asparagus, celery, snap peas, snow peas, arugula, and spinach make up this light and refreshing salad. It's the perfect balance with rich and hearty entries, like that Dublin Coddle or Guinness Glazed Pork Loin. And really, you can't ignore how pretty all that green is. The dressing is a simple mustard vinaigrette, made with a little garlic and grainy mustard.
Get the recipe here: Greens Salad (Shamrock Salad)
Shepherd's Pie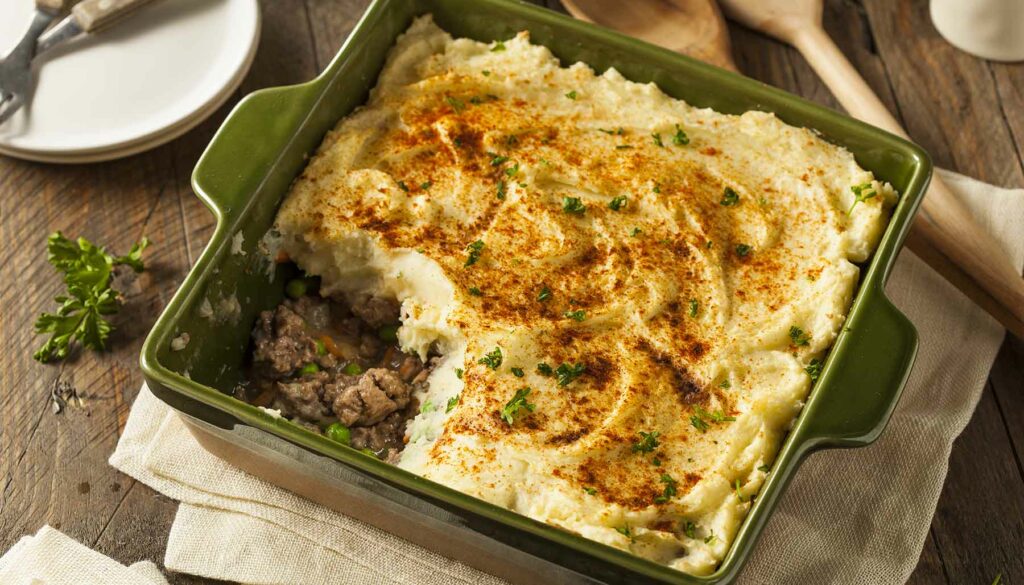 I grew up eating Shepherd's Pie on a regular basis, so this list wouldn't feel complete to me without it. It's probably one of the most well-known Irish dishes. It's easy to assemble, uses readily available ingredients, and it's all-around hearty and comforting. It is worth pointing out that what most Americans call "Shepherd's Pie" is actually Cottage Pie, with the difference being the meat. Shepherd's Pie is ground lamb, while Cottage Pie uses ground beef. No matter which variation you use, it features vegetables, a rich gravy, and a heaping topping of mashed potatoes. Food coma, here I come!
Get the recipe here: Traditional Irish Shepherd's Pie
Tipperary Cocktail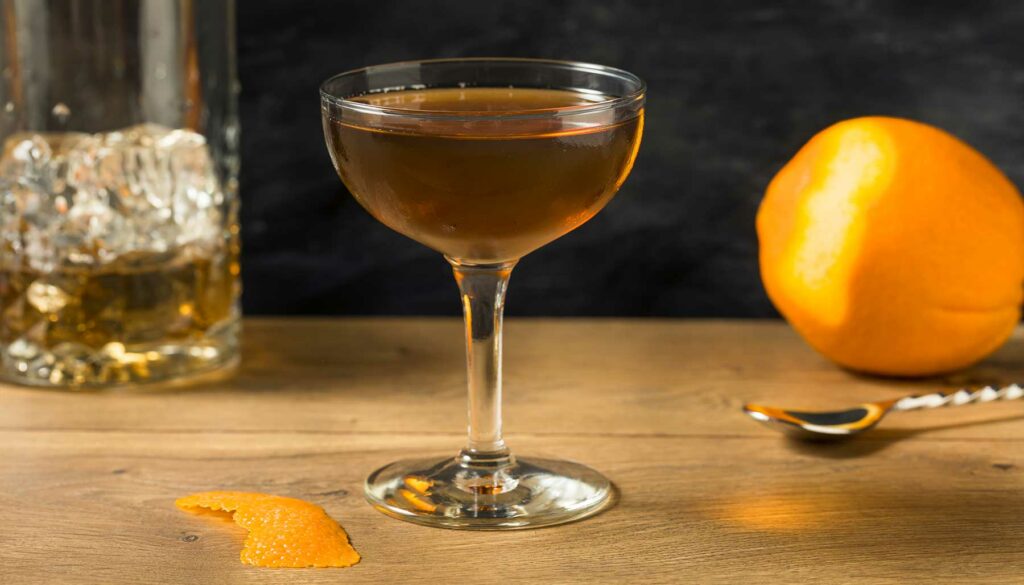 You didn't think we were going to leave the drinks out, did you? This cocktail is named after a county in Ireland. According to the story told in Recipes for Mixed Drinks from 1917, the drink's name comes from "It's a Long Road to Tipperary," a song that Irish soldiers in World War I would sing about the Irish countryside. Luckily, it's a much shorter road to creating the drink. It features Irish whiskey and a green herbal chartreuse liqueur.
Get the recipe here: The Tipperary Cocktail
Irish Apple Cake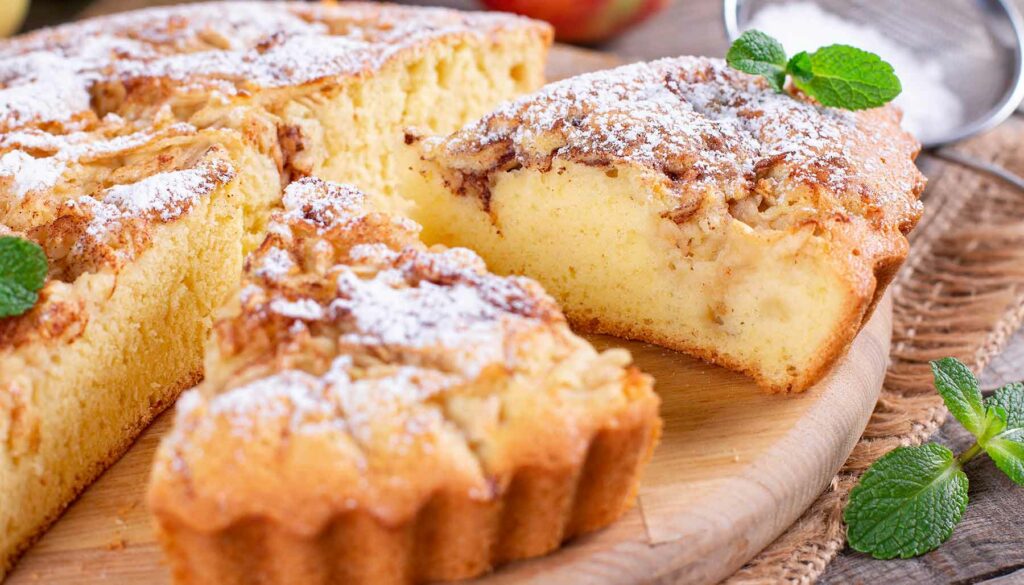 We can't have a St. Paddy's Day feast without a little dessert, right? Think of this Irish apple cake as a cross between an apple pie and a coffee cake. It's a little more balanced flavorwise than the very sweet American apple pie, and it's more cake-y. Thinly-sliced Granny Smith apples provide a tart flavor, and they hold up well for baking. Everything is topped off with a crumbly streusel topping that also includes rolled oats, adding a toasty flavor and crunch on top.
Get the recipe here: My Mum's Irish Apple Cake
Related:Kitchen 101: The Difference Between Broth, Stock, and Bouillon