I've said it before and I'll say it again: I love breakfast foods. I just don't love breakfast hours.
Unfortunately, not being a fully-functional human during the early hours means no breakfast foods. At least, it makes it a little more difficult. I mean, where can I go pick up a plate of eggs and hashbrowns past 11 am?
Sure, there are a couple of chain restaurants committed to serving me their rubbery eggs at any hour, but the fact that these dishes are commonly associated with the mornings means that they are less accessible past breakfast and brunch hours. And the ones I can find aren't exactly top-notch.
Sometimes, ya girl just wants tasty breakfast foods for dinner!
That's why I find myself making breakfast foods for dinner more often than not. I'm not knocking IHOP or anything, but I'm looking for a little bit more. Not to mention, I really do enjoy cooking and the challenge that comes with trying new recipes.
Okay, and I try not to eat out so much. I've never been an avid gym person, so I have to keep my guilty pleasures within reason. I'm sure there are a few people out there that understand.
That leads to my next point: not all breakfast foods need to be sugary donuts or boxed cereal. I'm talking about the good stuff here: eggs, fresh fruits and veggies, and maybe the occasional bacon side. I'm also not going to skip out on grits or biscuits (I'm in the southeast, after all). And, maybe a pastry or two. Everything in moderation!
Let's talk about what we're eating here.
Breakfast Foods That Are Actually Healthy
Mounds of Pop Tarts and danishes aside, there are a lot of breakfast foods that are pretty healthy. This is by no means an exhaustive list, but I'm going to hit a few highlights.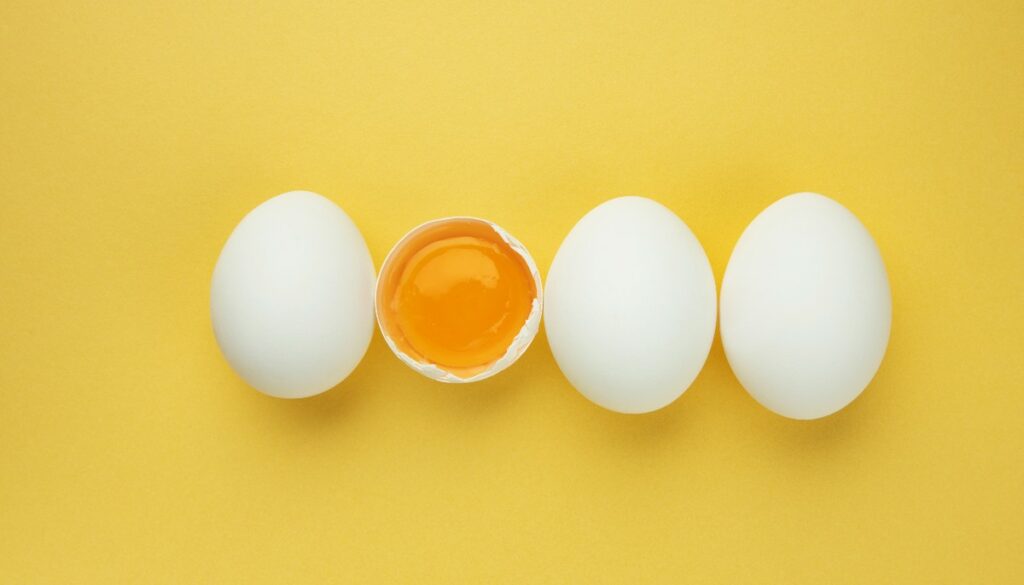 There is a reason why eggs appear as a classic breakfast staple across many different cultures. They are an inexpensive and nutrient-dense food that can really get you going in the morning. They are full of vitamins like A, D, and B12; they are packed with quality protein; and, they keep you feeling full longer while boosting metabolic activity.
Fresh fruit and veggies are a healthy and important part of any diet, and luckily, they also make a tasty addition to breakfast dishes! The nutrients vary depending on the actual food, but you'd be hard-pressed to find a fruit or vegetable that isn't loaded with vitamins and other important nutrients.
Whether you're making something savory or sweet, nuts and nut butter are usually a welcome addition. They're also incredibly nutritious, granted they aren't loaded down with tons of added sugars or salt. Various nuts and seeds are rich in fiber, protein, and healthy fats. You will also find compounds with antioxidant and anti-inflammatory properties, along with many other important vitamins and minerals.
Although bacon, ham, and sausage tend to dominate the breakfast world, many people opt for salmon and other fatty fish. Smoked salmon and cream cheese on a bagel, anyone? Salmon is rich in omega-3 fatty acids, which might reduce inflammation, lower the risk of heart disease and stroke, reduce the risk of diabetes, and help maintain a healthy weight.
Even coffee is better for your health than we previously figured. After researchers in the '80s linked coffee to increased risk of all kinds of conditions, from asthma to heart disease, people figured coffee was pretty unhealthy. As it turns out, though, those researchers didn't account for outside factors like smoking cigarettes, and we now know that coffee was incorrectly deemed unhealthy. More recent studies have debunked those false claims, and we now know that coffee actually boasts some health benefits.
Breakfast Recipes for Any Time of Day
Like I said, I love breakfast foods too much not to enjoy them whenever I want. Hey, I've never been much for rules anyway.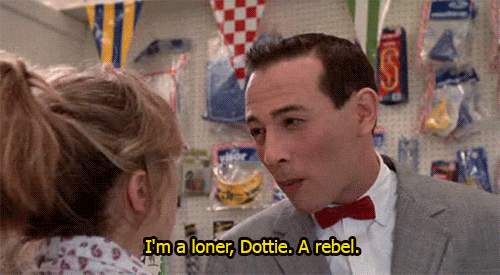 Full English Breakfast, or Fry Up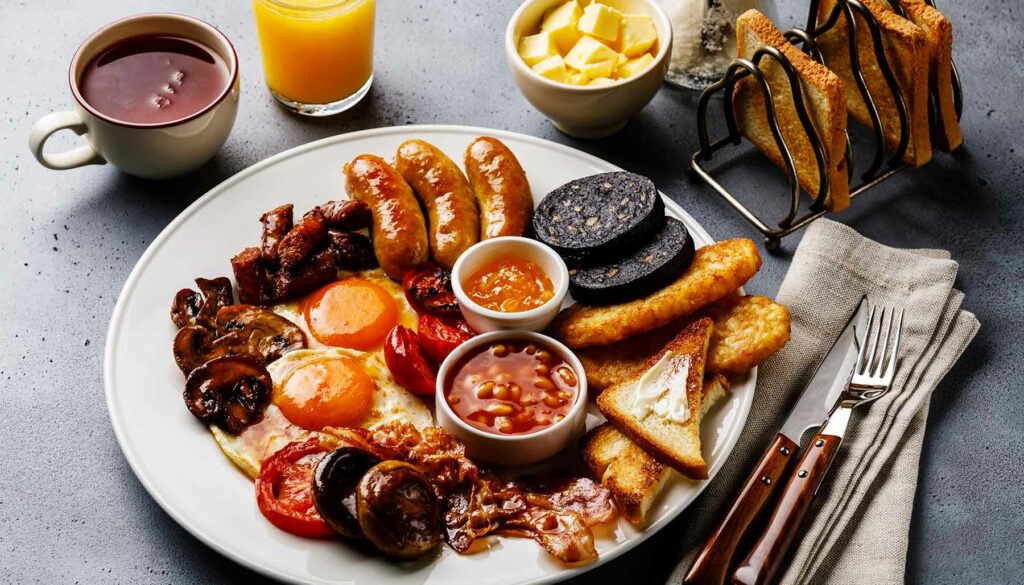 A full English breakfast, also referred to as a fry-up, is a big, hearty plate that doesn't take the word "full" lightly. Look up the word "full" in the dictionary, and there's probably a picture of this dish next to it. It has been served for breakfast in one form or another since at least the 13th century, but now we can have it for dinner if we want to!
The plate is packed with bacon, sausage, eggs, black pudding (which isn't pudding at all), bubble and squeak (a fancy term for fried cabbage and potatoes), baked beans, tomatoes, and mushrooms, all with buttered toast on the side. Wash it all down with an English breakfast tea. I heard Winston Churchill himself ate this every morning.
Get the recipe here: A Breakdown of the Full English Breakfast
Shakshuka
I'll give you a pass if you haven't heard of or tried shakshuka yet – but if you don't try it after reading this, you are really missing out. Shakshuka is a classic breakfast dish consisting of eggs poached in a sauce of tomatoes, peppers, onion, garlic, spices, and olive oil. It is a staple for several North African and Middle Eastern countries like Morocco, Libya, and Israel.
It works well as a breakfast dish because it is so hearty and filling, but I like to serve it as a quick weeknight meal. The entire thing comes together in one pan, but don't let the simplicity fool you. It's packed with flavor! And if you ask me, tomatoes are one of the best ingredients to pair with eggs. You will commonly find spices like chili powder, cumin, paprika, and garlic in shakshuka, but sometimes I like to kick it up a notch with a little cayenne, too.
Get the recipe here: Shakshuka
Avocado Toast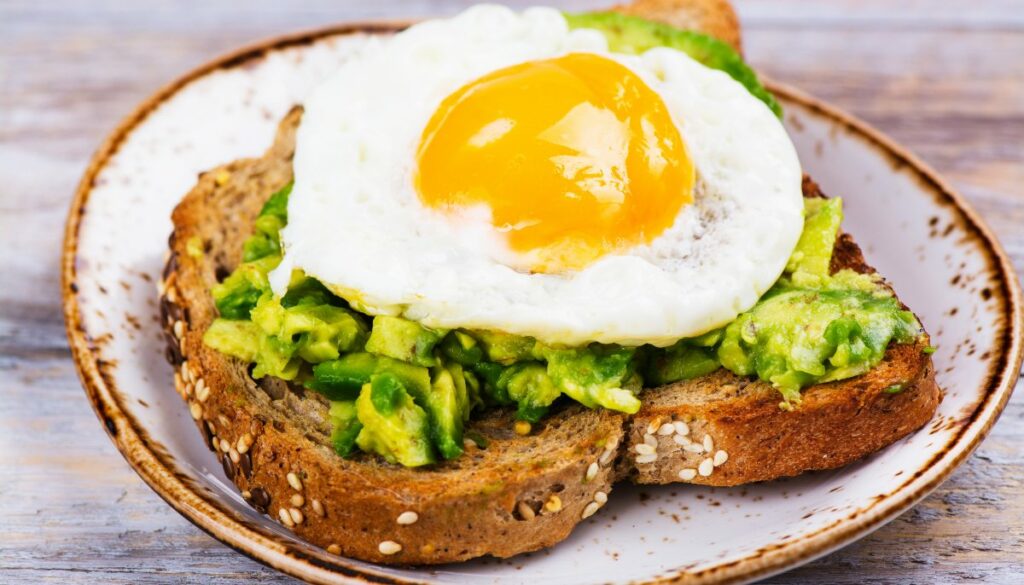 I definitely love to keep it on the lighter side for lunch most of the time, but that doesn't mean it needs to be lacking in flavor. Enter the trendy avocado toast. We might associate it with millennials these days, but it was first documented all the way back in 1929 in Brisbane, Australia. As it has exploded in popularity, it's moved from simple breakfast toast to a jack-of-all-trades, popping up on breakfast, brunch, and lunch menus everywhere.
Avocados are super healthy, so you can feel good about eating this dish. Plus, they pair really well with a ton of ingredients, making avocado toast endlessly customizable. Top it with tomato slices, smoked salmon, or even a fried egg. Sometimes, I even swap smashed avocado with its more flavorful cousin, guacamole.
Get the recipe here: Avocado Toast With Six Easy Recipes
Breakfast Pizza
I love breakfast foods and I love pizza. Why not put both of those delicious things together to make the ultimate breakfast-for-dinner dish? All you need are a few simple ingredients, and they come together pretty quickly to make a unique and delicious dish. Breakfast pizza is also really easy to pick up and eat, so there's no extra silverware to wash at the end of the day.
The best part about the pizza is how customizable it is. Eggs and cheese are a must, but you can add diced tomatoes, peppers, sausage, bacon, and any other breakfast ingredients to suit just about any taste. I often like to use a store-bought crust to save time (working mom here), and this recipe uses a refrigerated dough. But if you've got the extra bandwidth, why not try your hand at making a pizza crust from scratch?
Get the recipe here: Bacon Breakfast Pizza
Chilaquiles (Verdes or Rojos)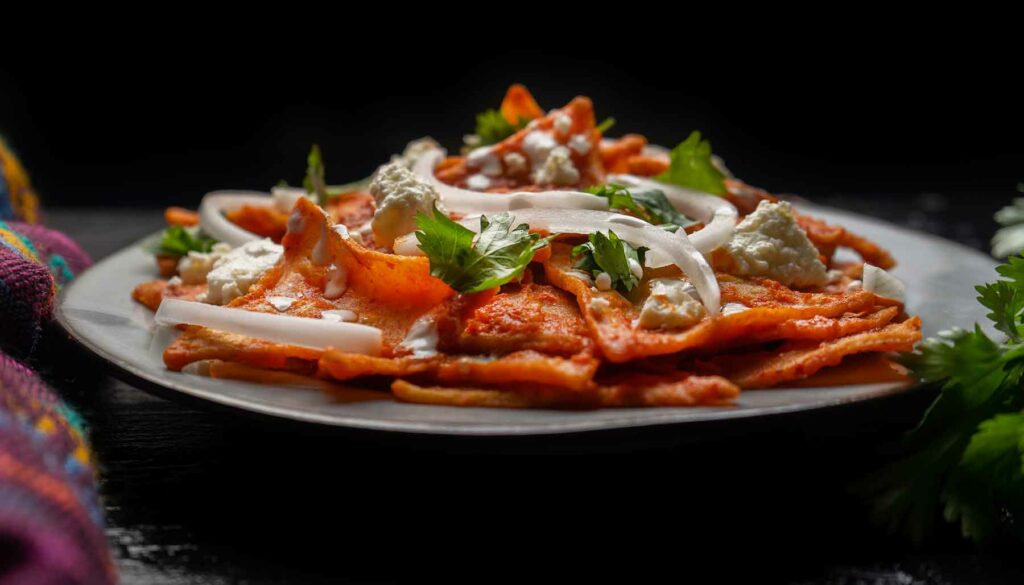 This traditional Mexican breakfast dish is simple, hearty, and delicious. It also serves as a way to use up leftover tortillas, so it helps me reduce food waste while making my belly happy. Cut-up and fried tortillas swim in rich salsa and are then topped with crema, a fried egg, and plenty of cheese. You can also add plenty of other things to customize it any way you like. Throw shredded chicken, refried beans, sliced avocado, or anything else on top.
In case you didn't catch it from the name, the difference between chilaquiles verdes and chilaquiles rojos comes down to the salsa used. Chilaquiles rojos uses red salsa made from tomatoes. Its green-hued counterpart uses salsa verde, which gets its green color from tomatillos, peppers, and cilantro.
Get the recipe here: How To Make the Absolute Best Chilaquiles in Just 30 Minutes
Blueberry French Toast Casserole
It wouldn't be a complete list of breakfast-themed recipes without the inclusion of something sweet! That's why I'm bringing this French toast casserole into the mix. Instead of making French toast the traditional way, we're making it in a casserole dish. This makes it extra friendly for busy folks because you prep it ahead of time and pop it in the fridge. When it's time to make breakfast, brunch, lunch, or dinner, just stick it in the oven.
This dish still has all the sweet and decadent flavors you expect from French toast. This particular casserole features blueberries, with blueberries baked in the middle and a rich blueberry sauce on top.
Get the recipe here: Overnight Blueberry French Toast