If you're hoping to add an anti-aging serum to your skincare routine, the sheer number of options can be overwhelming.
Luckily for you, I've tried so many of them already — and I'm here to save you the trouble. Check out my top picks below. And if you need a little help understanding retinol and anti-aging products, and why you absolutely need to add this miracle product to your routine, check out my Retinol 101 here!
Pond's Rejuveness Skin Tightening Serum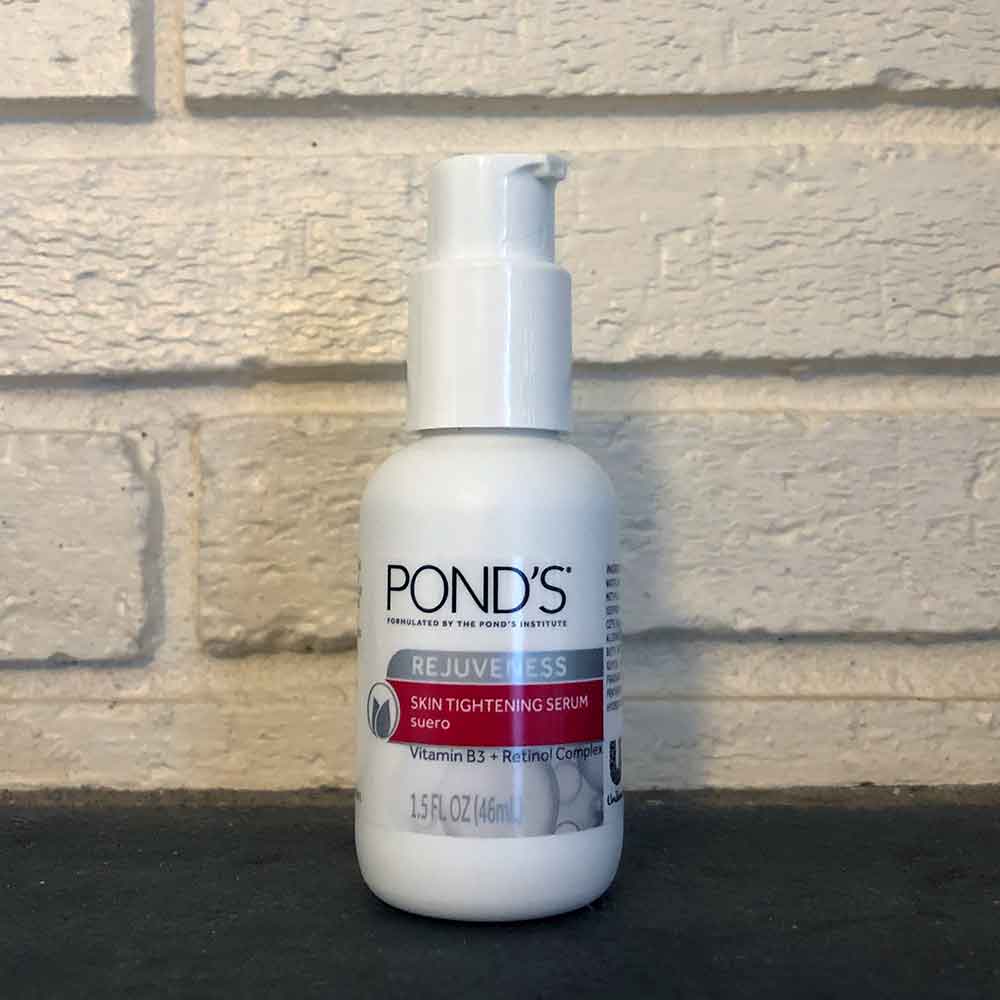 Not all serums are good for daytime use. For your morning routine at least, you need something lightweight enough to wear under other products. That's where this serum from Pond's comes in! There's no stickiness or heavy feeling to it. It does have a scent added, but it's pretty light and doesn't stick around.
Pond's Rejuveness Skin Tightening Serum features retinol complex and vitamin B3. It will visibly tighten your skin, help reduce the appearance of wrinkles and fine lines, and help with smoothing skin texture. The serum also contains pro-ceramides to hydrate skin.
Of course, you don't have to just stick to daytime — you can use this serum as part of AM and PM routines. You'll see results much quicker with twice-daily use, too.
The Ordinary Buffet Anti-Aging Serum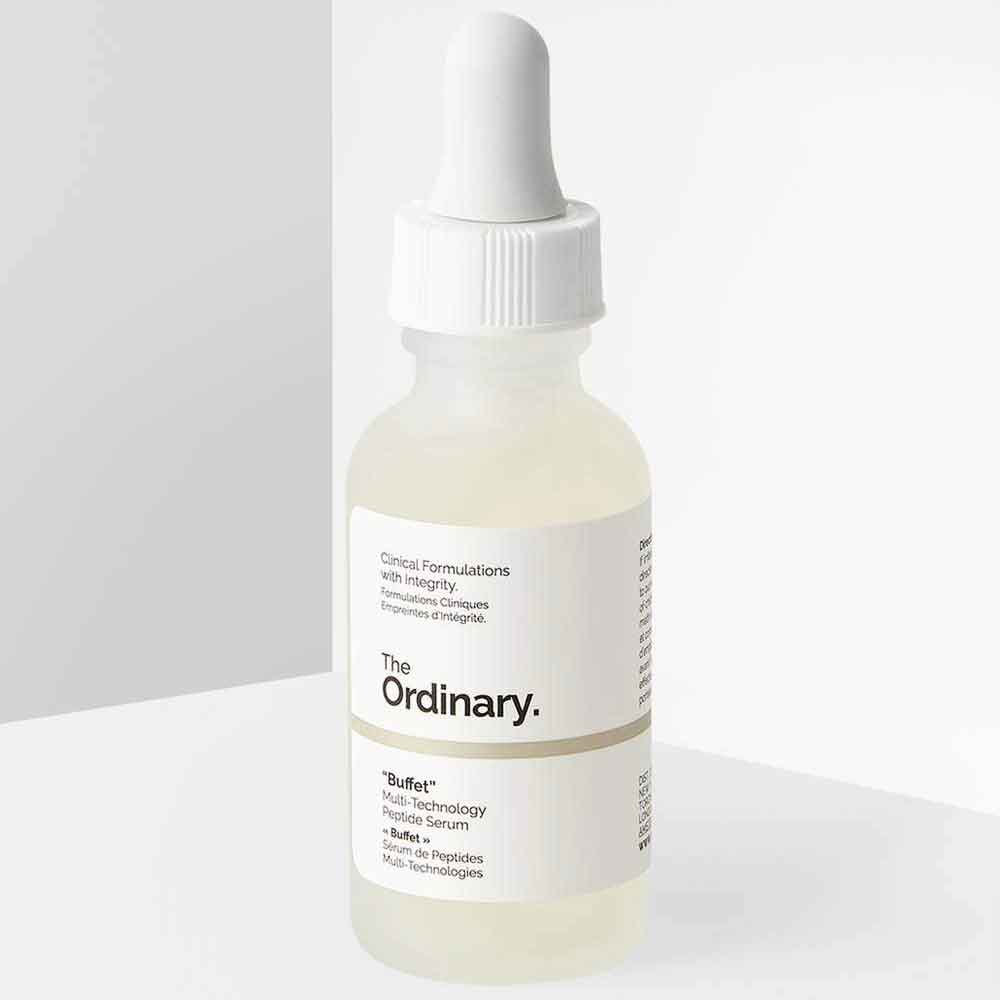 I already swear by The Ordinary Caffeine 5% + ECGC Depuffing Eye Serum, but The Ordinary Buffet is also worth checking out. It's super inexpensive, but don't let the price fool you; it's also effective.
It is a great all-around anti-aging serum that targets fine lines and wrinkles, dryness, and elasticity all at once. It contains a ton of peptides that can reduce muscle movement (like Botox in a bottle!) and boost collagen production. Don't expect any huge miracles here, though. This one probably won't erase super deep wrinkles or anything. But with continued, consistent use, it's a great anti-aging and hydrating product for a low-maintenance skincare regimen.
Elizabeth Arden Retinol Ceramide Capsules Line Erasing Night Serum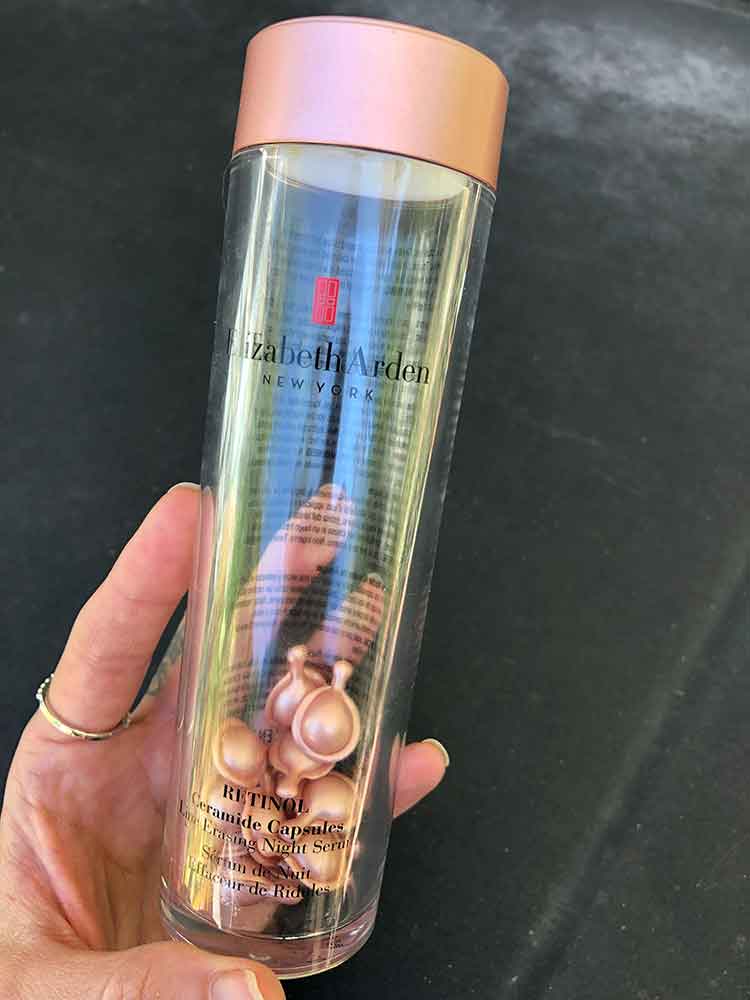 Although on the pricey side, the retinol ceramide capsules from Elizabeth Arden are amazing. In fact, I liked them so much that I didn't mind splurging just this once. Judging by how few are left, it might be time to for another splurge!
I'm not a scientist, but they claim that these little single-use capsules are 76% more potent than unencapsulated retinol. That's because retinol is sensitive to light and air. The little individual doses are also preservative and fragrance-free.
Personally, I've always really appreciated how travel-friendly they are, and you also don't have to worry about how much to use. I just throw a few in my toiletries bag when I travel!
L'Oreal Revitalift Derm Intensives Night Serum with 0.3% Pure Retinol
I've tried a lot of retinol serums, but this is the one. The one.
If you're looking for an inexpensive retinol serum that actually works, L'Oreal's Revitalift is definitely at the top of the list. Sometimes drugstore brands can be a little iffy when it comes to products like this, but I can tell you from personal experience that this stuff does exactly what it says it will. With continued use, you'll see the texture of your skin get smoother, with wrinkles and fine lines reduced.
As opposed to retinol derivatives and complexes, this stuff contains the real deal pure retinol. On top of that, it contains .3 percent, which they say is "an optimal concentration and is dermatologist-validated for visible results."
Retinol can irritate sensitive skin or first-time users, and this stuff contains plenty of it. So, it's best if you work on building up over time. If you just jump right in, you could wind up aggravating your skin or end up with visible peeling.