For many of us, fall means pumpkin spice latte season. But there are plenty of flavors to explore other than pumpkin. If you're ready to ditch the PSL and try something new, then you've come to the right place! Put the kettle on because it's time to get cozy with the best warm drinks for those crisp fall mornings.
Chai Latte
All of the spice, none of the weird pumpkin syrup! Chai lattes are nothing new, but I feel like they are underappreciated.
Let's get one thing clear first: "chai" just means "tea." Originating from India, masala chai is a blend of spices and black tea. Every spice blend is a little different, but most of them will include ginger, cinnamon, and cardamom. Cloves, coriander, fennel, anise, and even black peppercorns could also make an appearance.
I recommend making your own chai at home rather than ordering it at a coffee shop. Those beverages are usually pre-mixed and loaded with sugar. You can brew a big pot of black tea steeped with whole spices, then make your own chai concentrate to mix with your favorite type of dairy (or dairy substitute).
Stash Tea Fall Collection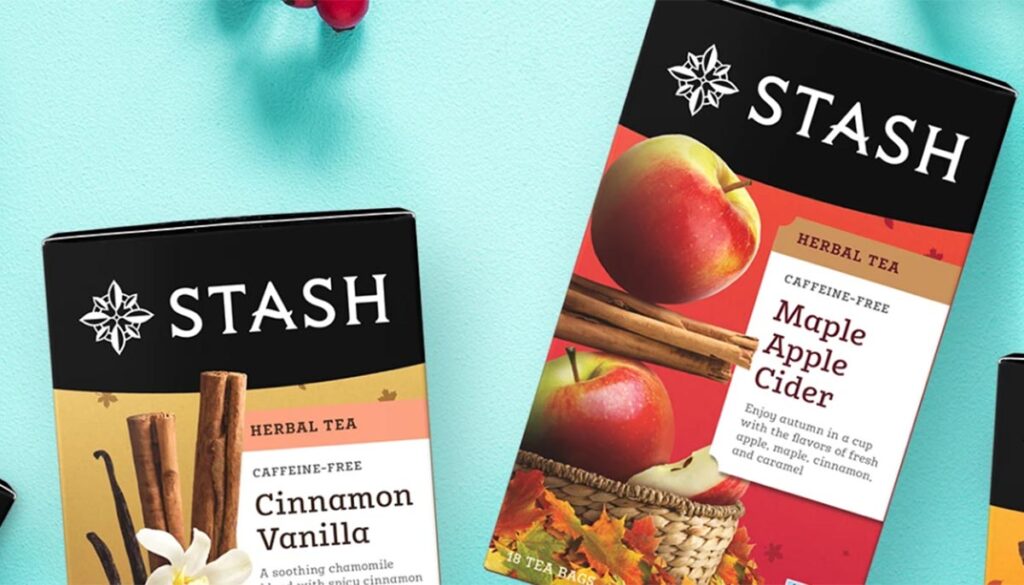 If you've never tried Stash Tea, then you are missing out. My cupboard is stock with multiple boxes of Stash Tea blends. Every fall, the company rolls out a collection of seasonal teas that are delicious and caffeine-free. That makes these blends ideal for sipping before bedtime.
Right now, the company is offering four fall teas: Maple Apple Cider, Cinnamon Vanilla, Decaf Pumpkin Spice, and Cranberry Pomegranate. Did I just add all of them to my cart? Yes, and I have no regrets.
Hot Apple Cider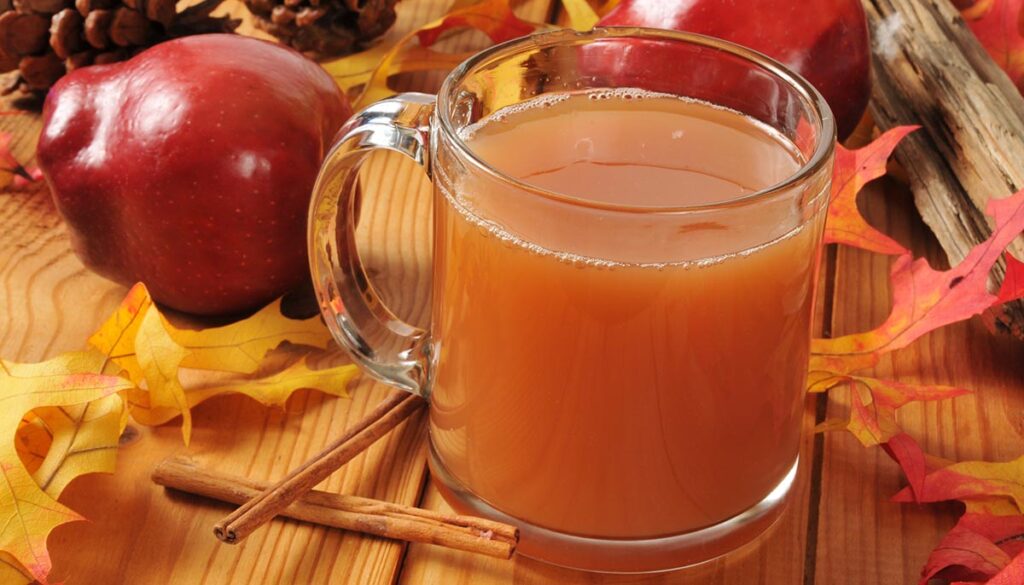 Why don't more people drink hot apple cider? It's delicious! While I admit to being a fan of the cold stuff, hot cider is great for warming you up on a cool evening.
So what's the difference between apple juice and apple cider? The Massachusetts Department of Agriculture states that cider is "raw apple juice that has not undergone a filtration process to remove coarse particles of pulp or sediment." However, be aware that not every company abides by that definition. You might find juice labeled as cider. The key is to look for cloudiness or even sediment in the jug.
Traditional hot cider is spiced with pretty much the same stuff as chai. That's handy, right? Just swap out the cardamom pods for some whole cloves, and you're good to go. Combine cider and whole spices in a large pot and let it simmer for about fifteen minutes. Pour the hot cider through a mesh strainer to grab those whole spices, then serve. Traditionally, you might get a mug of hot cider with a thin slice of orange floating on top.
Drinking Chocolate
No, no–this isn't your garden-variety came-from-a-pouch powdered hot cocoa. Drinking chocolate, also known as French hot chocolate, is a decadent beverage that can be flavored in lots of different ways. While you can buy pre-mixed powders for drinking chocolate from some grocery stores, you can also make it at home.
Real drinking chocolate is a mix of milk, cocoa powder, and chocolate. This recipe from Lake Champlain Chocolates in Vermont combines 1.5 ounces of dark chocolate, 1 teaspoon of cocoa powder, and 8 ounces of milk. Chop up your chocolate bar and heat everything over low heat for a few minutes until everything is smooth, creamy, and delicious.
You can also fancy up your drinking chocolate with vanilla, cinnamon, or even chili powder. Topping with whipped cream or marshmallows is optional–but c'mon, you only live once.