Summer cooking is something special. It's during a time of year when there are plenty of fruits and vegetables in season. And we all know that in-season produce is not only cheaper, but it tastes better, too! The stuff that gets shipped around the globe or is grown in a greenhouse during off-season times just never tastes the same.
Summer is also synonymous with being outdoors. That means easy-to-eat finger foods for backyard gatherings, potluck favorites, and grilling galore. There aren't any rules against grilling and outdoor get-togethers year-round, but they are definitely most often enjoyed during the summer months.
Related: Foods You Should Grill This Summer, Besides Burgers
So when summer starts winding down, my grill-loving, tomato-obsessed self starts to panic a little! I certainly have no issue re-creating my summer favorites all year long, but it's just not the same. I like to find flavorful, in-season veggies and fruits at the local farmer's market. Besides, I'm also looking forward to the delicious flavors that fall brings, too. Spiced apple cider, anyone? And I will shamelessly eat my weight in potatoes and stuffing, okay?
All that said, I do miss my summertime favorites made with fresh, in-season foods once summer has come to an end. I know they'll be back next year, but that just seems so far away! That's why I like to make as many of my favorite summer recipes as I can as the season comes to a close. From fresh corn and tomato salads to burgers hot off the grill, here are all the recipes you need to make one more time before you shift to PSLs and turkey!
Rustic Grilled Bruschetta Pizza
I feel like more people are discovering just how good a grilled pizza can be. If you would have asked me ten years ago if I had ever thrown a pizza on the grill, I'd definitely say I hadn't. But now, I can't imagine summer without grilling pizzas!
This recipe for a bruschetta pizza melds together the deliciousness of bruschetta, but in a bigger, crowd-pleasing size. I love it because I can't get enough tomatoes. And once you've had that charred flavor of grilled pizza dough, you'll never want to go back. Feel free to add all kinds of other toppings to customize it.
Get the Recipe Here: Five-Ingredient Bruschetta Pizza
Easy Grilled Salmon With a Buttery Lemon Sauce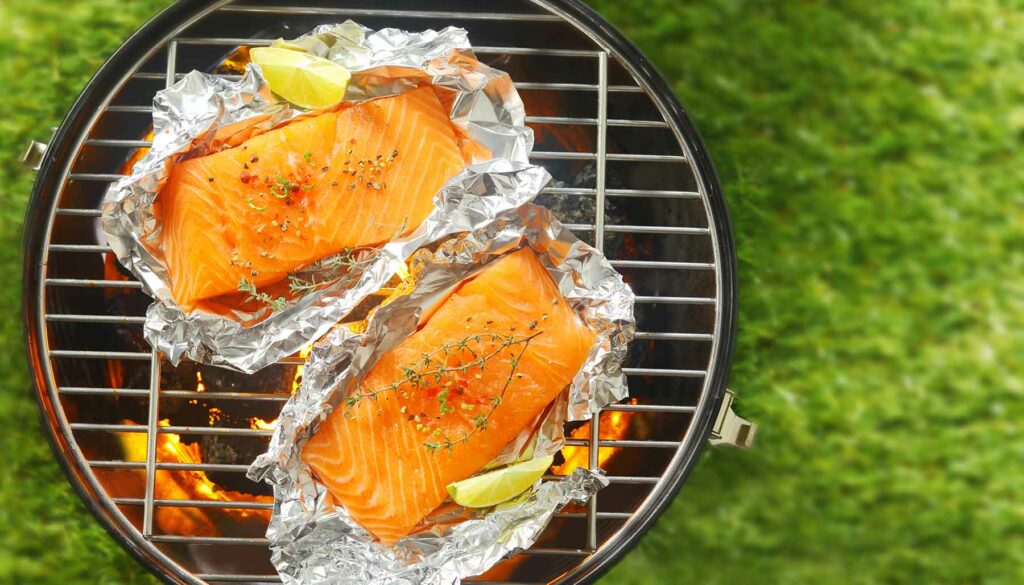 It can be tricky to grill salmon and other fish without it sticking to the grates. This recipe avoids that problem altogether by using a foil packet. It's pretty much foolproof. The foil makes it so that you wind up with the most tender, flavorful fish without even so much as turning it over – much less having to scrape salmon skin off the grates. The salmon cooks to perfection in a sauce made of butter, garlic, lemon, and dill. Serve it with some crusty grilled bread and a simple salad, and it's like summer on a plate.
Get the Recipe Here: Easy Grilled Salmon in Foil With Lemon-Garlic-Herb Butter
Avocado Toast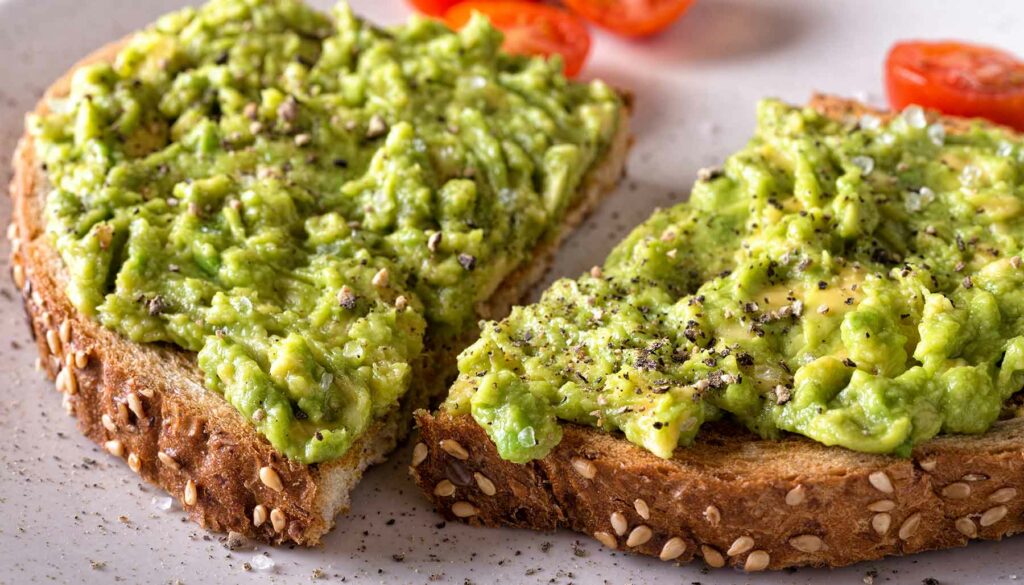 Although you can technically have avocado toast all year long – and I'm sure a lot of people do – it's always best in the summer. That's because it is in season right here in the U.S., and doesn't have to travel long distances to get from the grower to your plate. When these fruits are in season, they have even more of that smooth, buttery taste. Go ahead and get your fill of avocado toast while the gettin's good! Avocado toast is extremely easy and endlessly customizable. Make sure you use a thick slice of hearty bread that can stand up to the ingredients without getting soggy.
Get the Recipe Here: Avocado Toast With Six Variations
Grilled Flank Steak With Corn Relish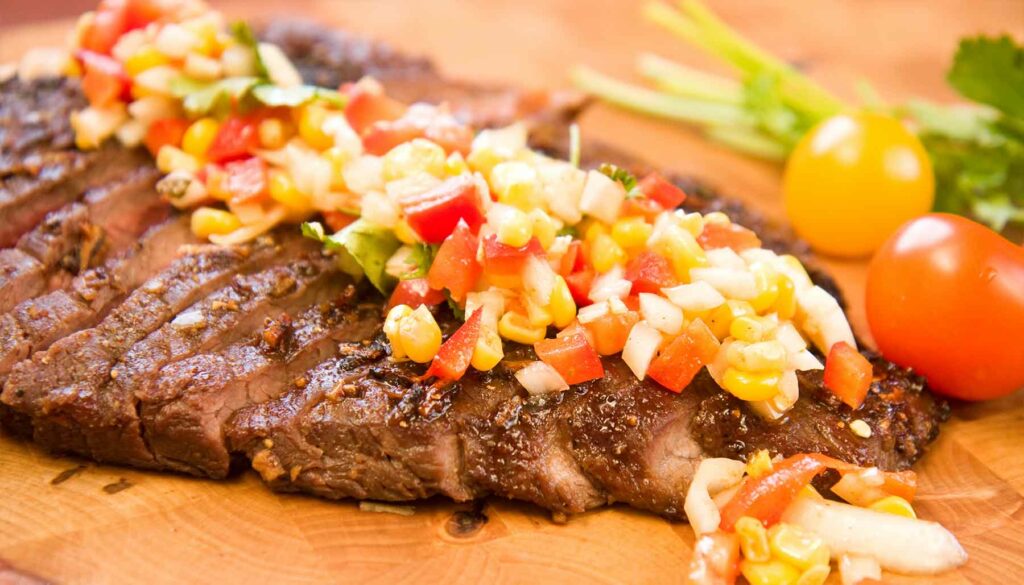 Throwing a steak on the grill is essential for summertime, right? There is no rule that you can't eat steak whenever you want, but it just isn't the same when it wasn't cooked on the grill outside. This recipe also features a bright summer relish full of corn, tomatoes, avocado, poblano pepper, and onions. And while you can eat the summer relish on the side, I'd recommend putting it on top and getting a little bit of everything with each bite. Altogether, it's an incredibly flavorful dish that is easy to make. It will give you a real taste of summer before the seasons change.
Get the Recipe Here: Grilled Flank Steak With Summer Relish
Caprese Grilled Cheese Sandwiches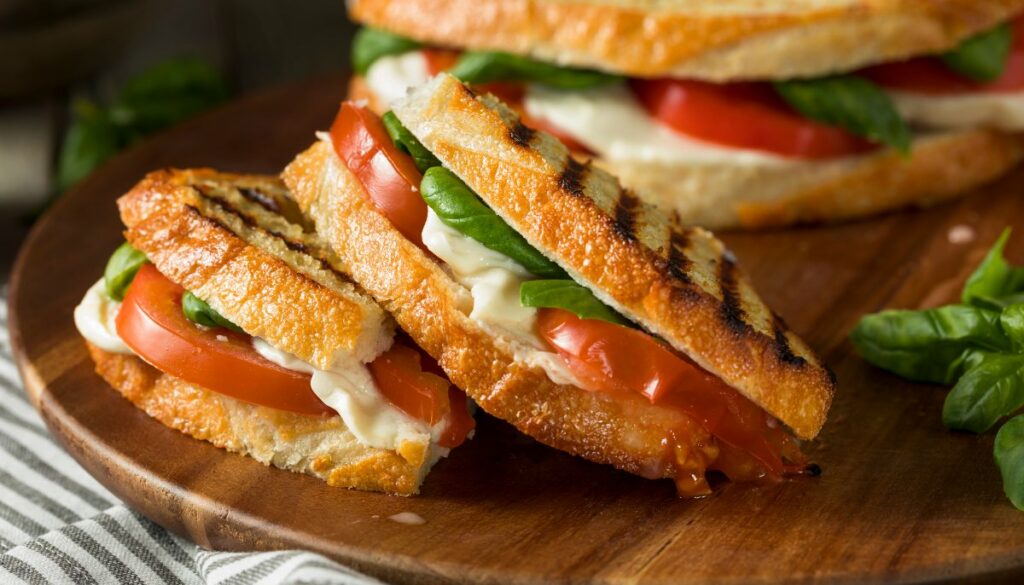 Mozzarella cheese, thick slices of tomatoes, and fresh basil leaves: put them all together, and it makes summer on a plate. Now, put all that between two slices of sourdough bread that have been toasted with olive oil, and you've got a crave-worthy summer sandwich that you won't want to say goodbye to. It is really simple, but still bursting with flavor. You can even add other ingredients to customize it any way you like. The recipe calls for tomato soup on the side for dipping (and who doesn't love dipping sandwiches in soup?), but you can also drizzle the sandwich with a little balsamic like a classic caprese salad.
Get the Recipe Here: Caprese Grilled Cheese
Strawberry Balsamic Bruschetta With Goat Cheese and Fresh Basil
Strawberries are always so sweet that we can't hardly keep them in the fridge. It seems like they disappear as soon as we bring them home. If you can manage to hang on to some long enough to make something with them, though, this strawberry balsamic bruschetta is to die for.
Normally my mind goes straight to savory flavors when thinking about bruschetta, but these sweet fruits make for a flavorful, summer-ready appetizer. Paired with warm goat cheese, a crunchy baguette, and some creamy balsamic glaze, you won't be able to put this one down. With all that flavor, you wouldn't guess just how simple it is. You can add other fruits, as well, to really amp up that summer flavor.
Get the Recipe Here: Strawberry Basil Bruschetta
Lemon Garlic Butter Shrimp with Zoodles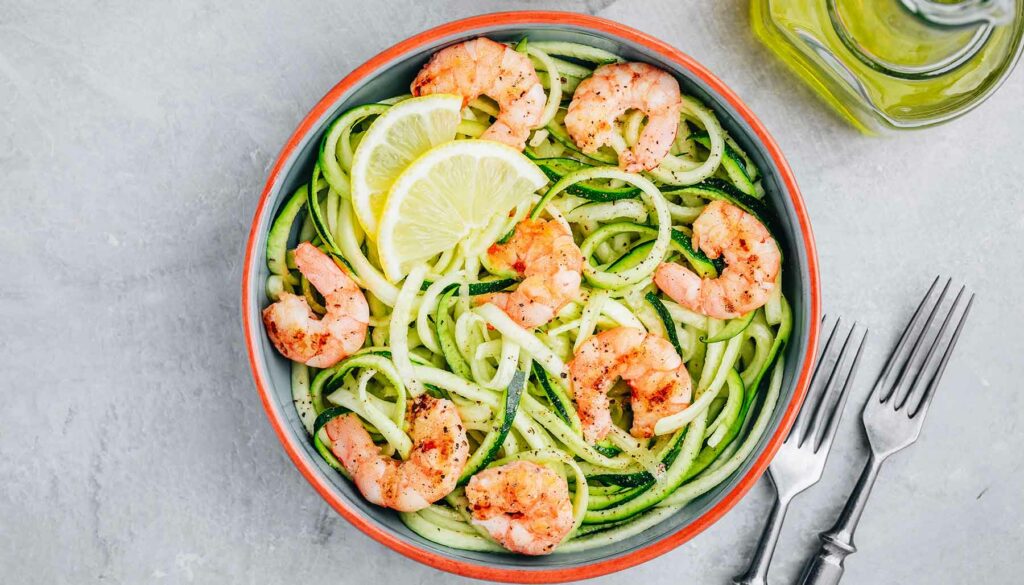 Raise your hand if you're trying to figure out what to do with all that zucchini from the garden! Every year I get excited about starting seeds. And every year, that results in an abundance of zucchini, the superior summer squash.
Related: Sweeten Your Meals With These Sweet Potato Recipes
Zucchini is delicious when diced and roasted, thrown in a stir-fry, or sliced and grilled to a smokey perfection. But after you've done all that, it's time to get out the spiralizer, because we're going to make a summer-worthy zoodles dish. Plump shrimp sit on top of the zoodles, and it's all coated with a tasty (and slightly spicy) sauce made from butter, garlic, and lemon.
Get the Recipe Here: Lemon Garlic Butter Shrimp with Zucchini Noodles
Fresh Pesto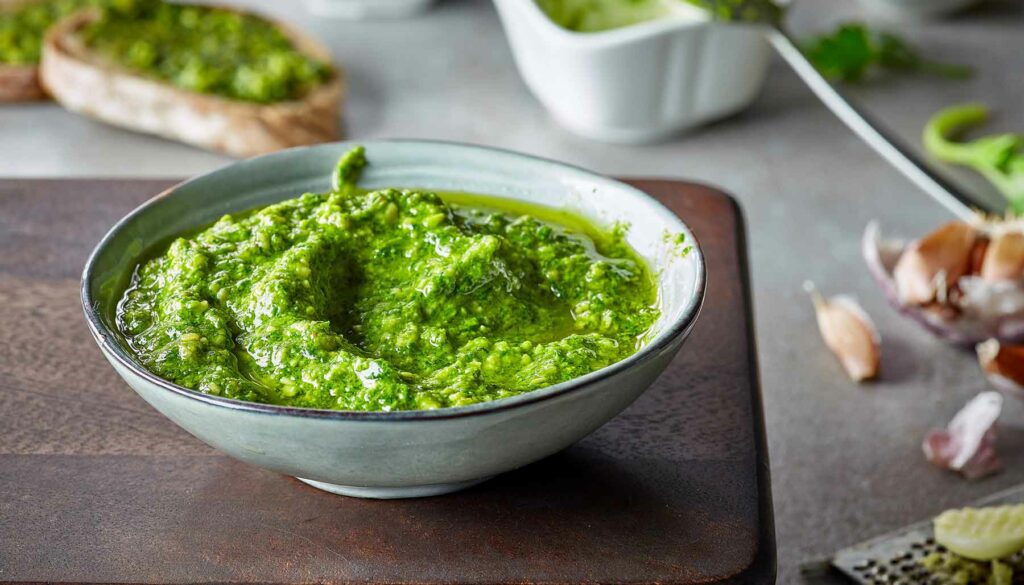 I know that you can buy containers of pesto at the grocery store, but it just isn't the same as whipping up a fresh batch yourself. Try it just one time, and you might not ever pick up that jar ever again. Whether you grow your own basil or you picked up an abundance at the farmer's market, this is the perfect way to use it all up in an extra delicious way. Just toss all that fresh basil in a food processor along with pine nuts, garlic, grated parmesan cheese, and some extra-virgin olive oil. Simple, right? It's a perfect sauce for a variety of pasta, chicken, or fish dishes. It's also really tasty just on some bread. If you make a big enough batch, pesto can be frozen and you can get a bright taste of summer for months to come.
Get the Recipe Here: Basic Pesto
Mexican Street Corn Salad (Esquites)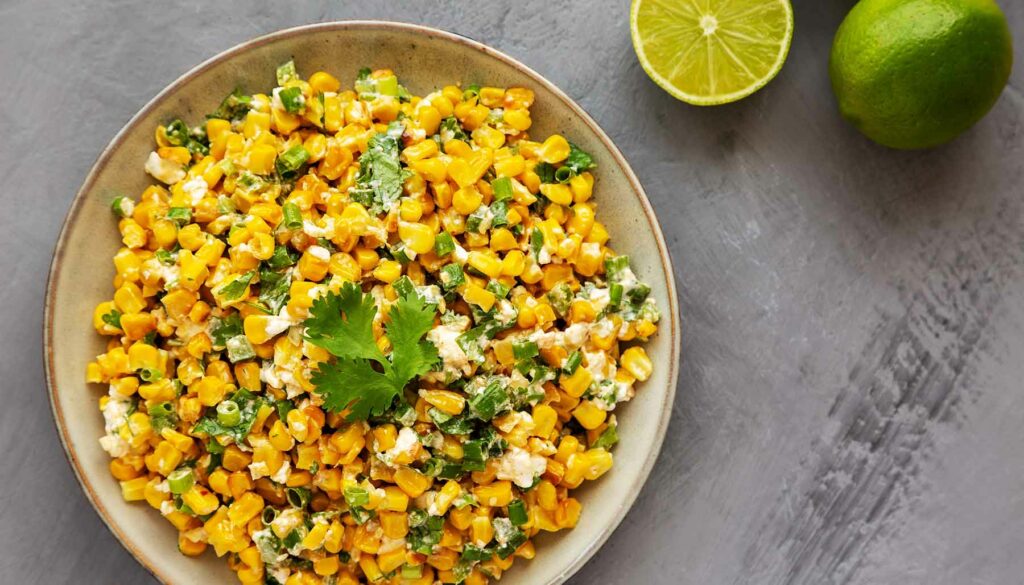 I love elotes (grilled Mexican street corn), especially in the middle of summer. But sometimes, I'd rather not make such a mess while I'm eating. For those times when you'd rather look a little more… put together, esquites is the spoon-ready version. Instead of slathering corn on the cob with that tasty sauce, you're going to cut the kernels off and toss them in the sauce instead. You get all the taste, without getting all the sauce all over your face.
Get the Recipe Here: Mexican Street Corn Salad (Esquites)
Grilled Watermelon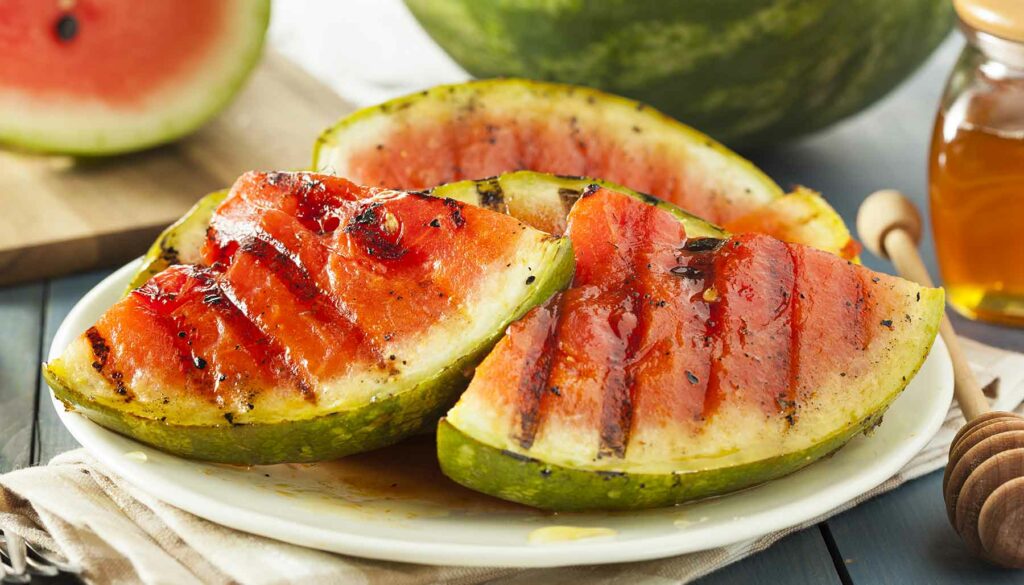 Watermelon itself is the essential summer fruit. It's not summer until I've had a wedge of perfectly ripe, sweet watermelon. Although it seems impossible to even improve on this delicious fruit, it can be done – by throwing it on the grill! All of the sugars caramelize on the grates, and the fruit picks up a smokey taste. The balance of all this together makes for an exceptionally tasty summer treat. Grilled watermelon is great on its own, but this recipe also includes a honey and lime sauce to drizzle on top. It really enhances the watermelon and helps create the perfect balance, mixing heat, sweetness, and citrus all together.
Get the Recipe Here: How to Grill Watermelon