It's hard to believe now, but Taylor Swift became a household name in the music industry when she was just a teenager.
Since the release of her debut album in 2006, the 31-year-old has managed to put out nine — yes, nine — albums, win Album of the Year at the Grammys twice, sell out stadium world tours, and achieve world domination. OK, maybe she hasn't achieved world domination just yet, but she's well on her way.

Along with being an all-time great musician, Swift has also proven she loves a red carpet moment. Whether she's going glam for the Grammys or edgy for the Met Gala, she always brings her personality to the carpet.

Here are some of her absolute best looks through the years: 
Related: Zendaya's Top 10 Best Red Carpet Looks
2016 Met Gala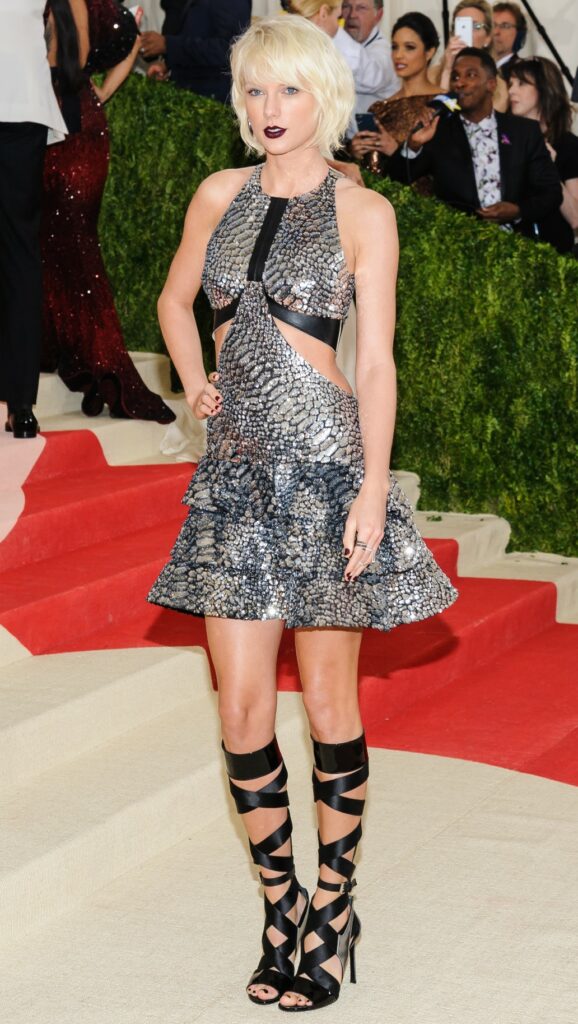 This may be the most daring look Swift's ever donned in her whole life. Not only is she wearing a shiny gown and lace-up heels, but she has bleached hair! While this isn't her typical red carpet look, I have to give her props for taking a risk.
2014 ACM Awards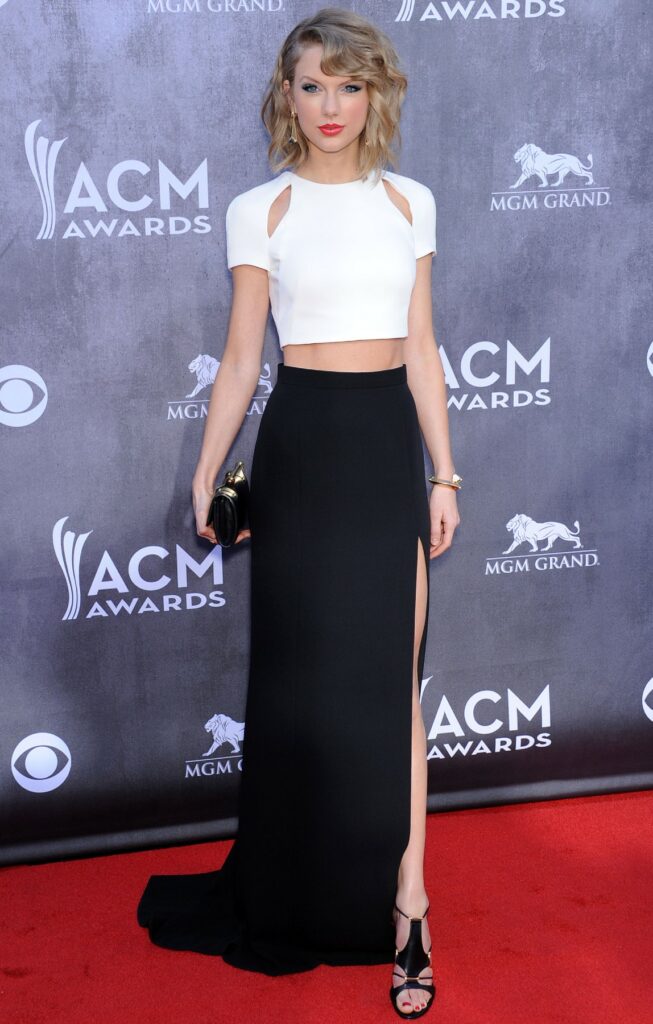 Swift decided to go with a J. Mendel black-and-white ensemble for the 2014 ACM Awards. The two-piece element gives it flair, but the whole thing is very sophisticated.
2018 Billboard Music Awards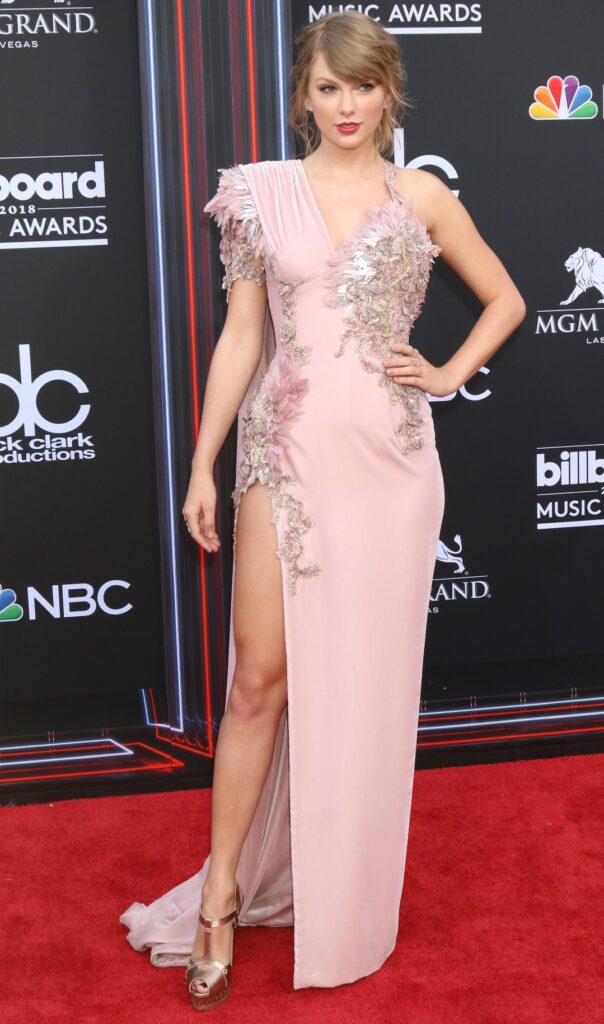 For the 2018 Billboard Music Awards, Swift donned this asymmetrical pink Versace gown. While the dress has the potential to overwhelm anyone who wears it, thanks to its embroidery and unique shape, Swift can absolutely pull it off.
2013 Grammy Awards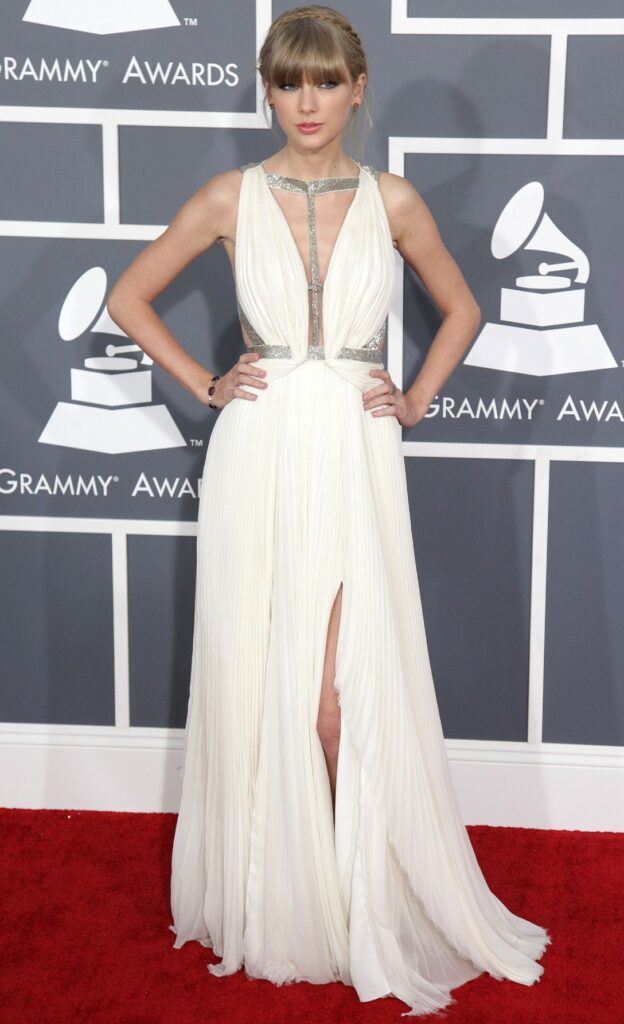 Though this may not be one of Swift's more daring looks, it was perfect for the moment. Bottom line? White just never goes out of style.
2014 Grammy Awards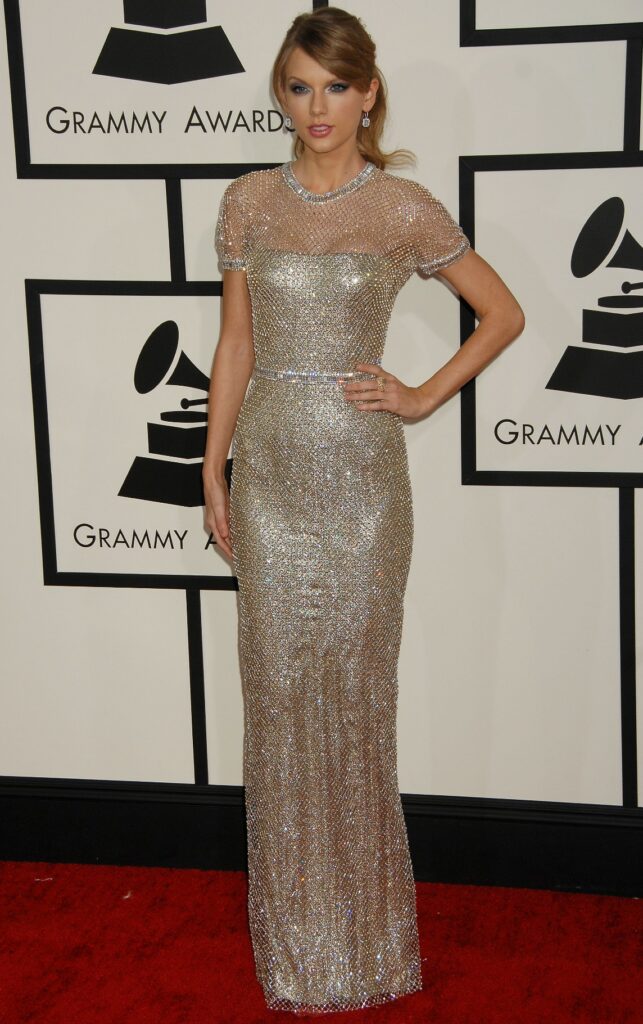 All you need to know about this look is it's a Gucci dress. Ok, but in all seriousness, Swift proved she's willing to do something a little bit different with this look.
While she used to go for big ballgowns at award shows, she decided to take it up another notch for the 2014 Grammys.
2012 MTV VMAs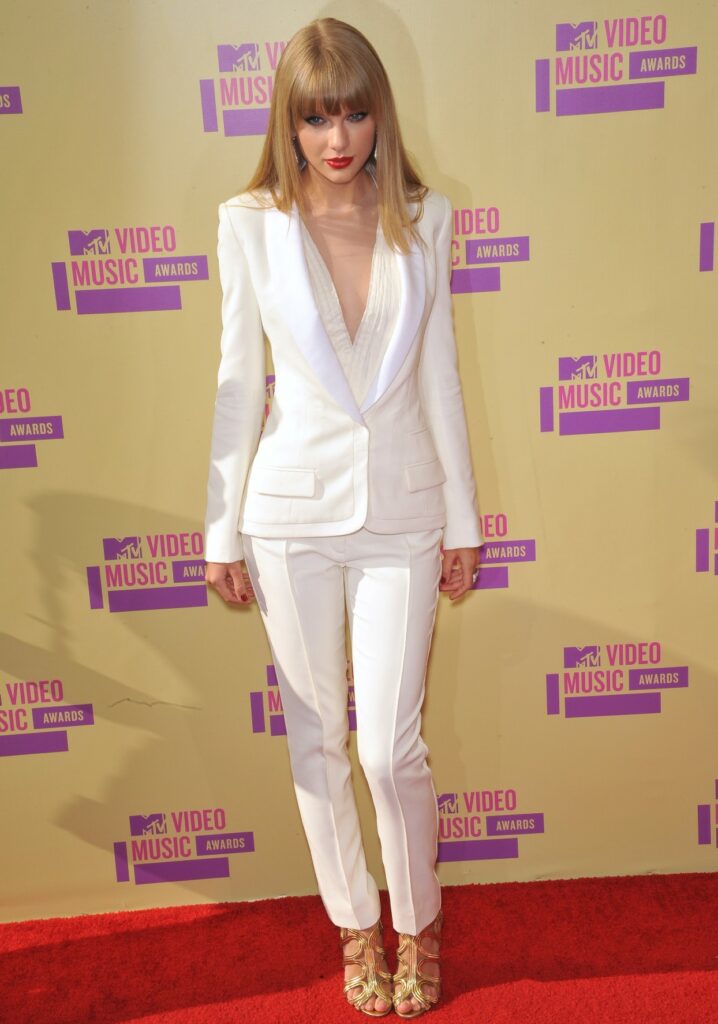 Swift very rarely rocks a pantsuit, but when she does, it works. The all-white look is extremely elegant and doesn't make her look like she's on her way to a meeting. The sleek hair and bangs also give it a bit of oomph.
2015 Grammy Awards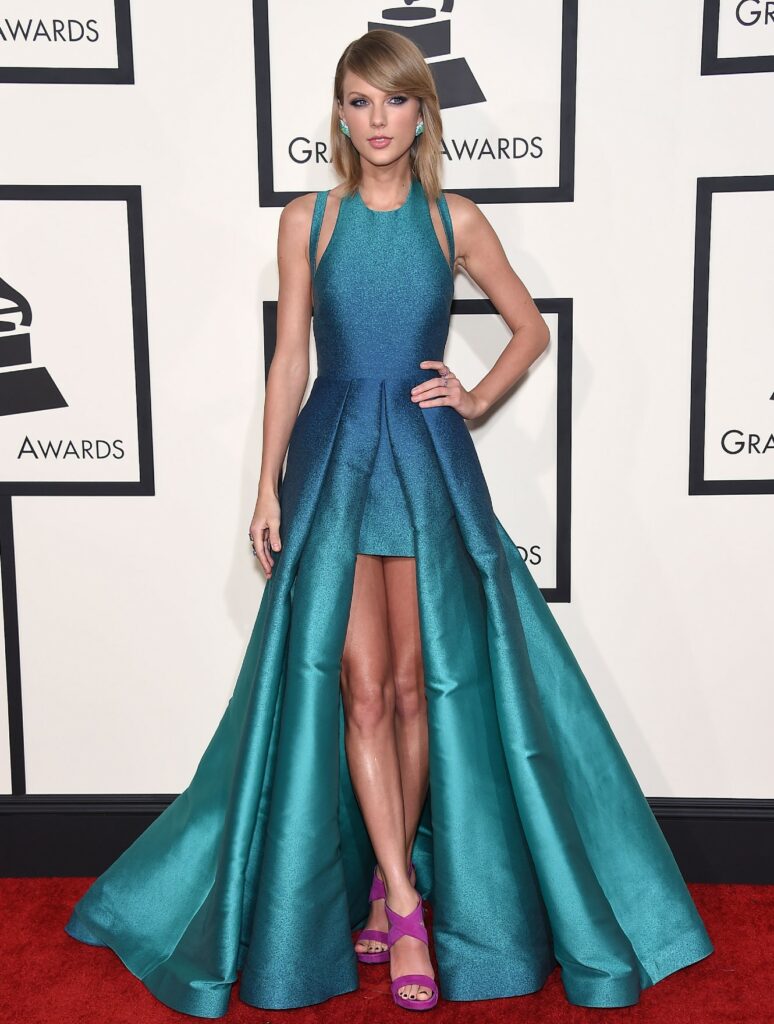 Green and pink on a red carpet? Only Swift can pull it off! This stunning green-blue Elie Saab gown is breathtaking, but the pink heels really keep the look fun and fresh.
2018 American Music Awards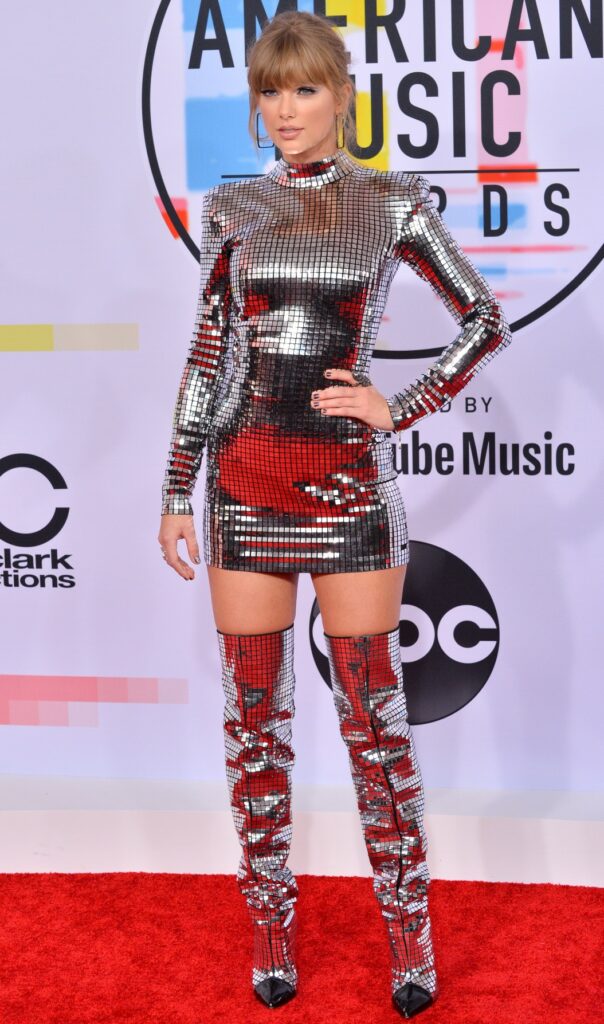 Hello, disco ball! This silver Balmain ensemble was a risk, but it's one Swift absolutely nailed. Not to mention, look at those boots! This look screams "robot chic" and I'm living for it.
2016 iHeart Radio Music Awards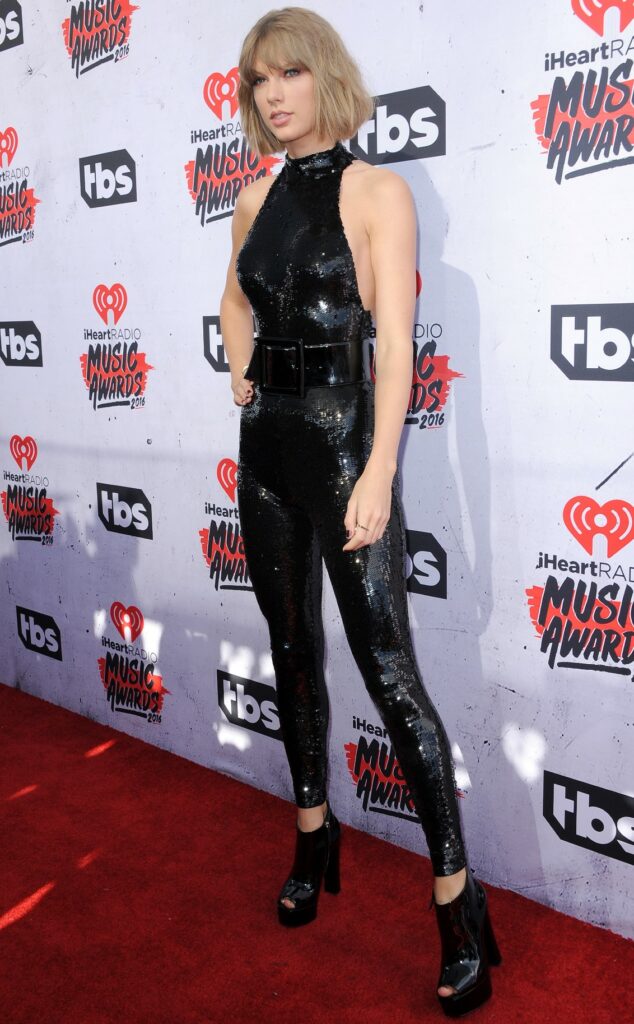 I'm living for this jumpsuit moment. The outfit perfectly shows off her extremely long legs, but it also has enough sparkle to keep it interesting. And again, the short hair really does wonders for the overall look.
2016 Grammy Awards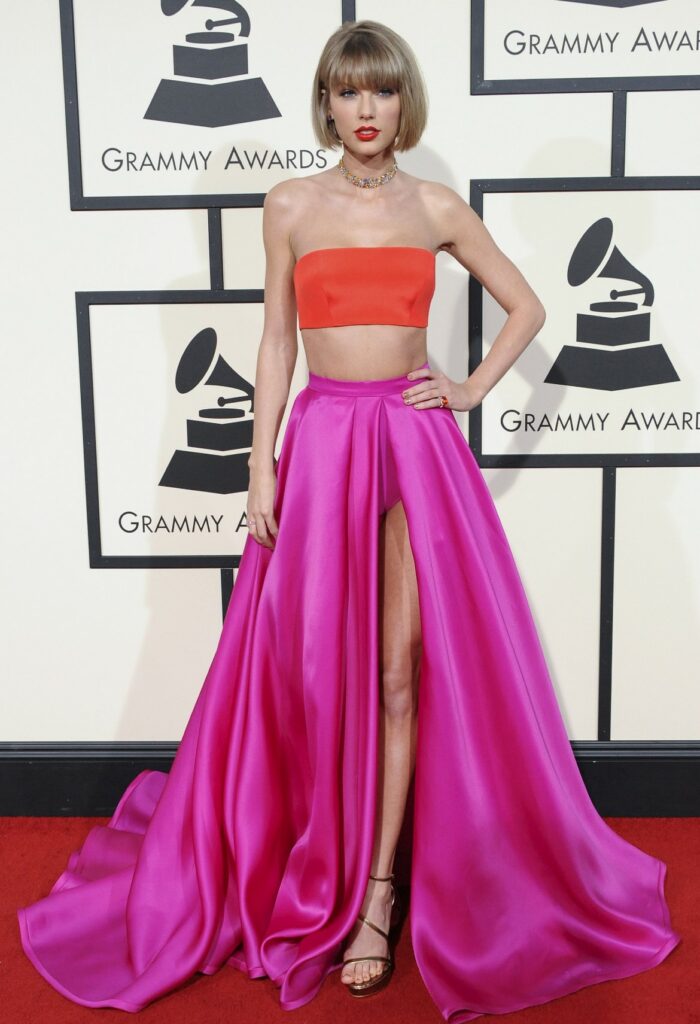 Yes, yes, yes. I don't know if I'd necessarily think to pair pink with red, but it worked for Swift. This Atelier Versace set is edgy while also being sophisticated. Plus, the blunt hair cut and bangs really pulled this whole look together. 10 out of 10!