It's February, folks, and you know what that means – days are getting longer, nights are getting shorter, and it's Black History Month! In light of everything that happened last year, and the public spotlight on racial inequality and injustice, I think we all should take some extra time this month to figure out how we can support the Black community, and celebrate Black history.
One of those ways is to shop local and shop Black. There are thousands of Black-owned businesses out there that would love your support, especially after how trying a year 2020 was for so many businesses.
Before you click buy on Amazon yet again or add something to your cart from a big company… think about how you can support Black businesses, especially local ones.
Food
Looking for snacks?
Parktake Foods is an NYC-based food company that started when Vivienne was a baby – Vivienne being the owner's daughter. As a child, the little girl was diagnosed with severe food allergies to some major allergens, and her parents realized just how few foods were available to them.
Denise left her corporate job and started Partake, which creates healthy, allergen-free fooxd choices for kids (and adults, I love their cookies!) everywhere.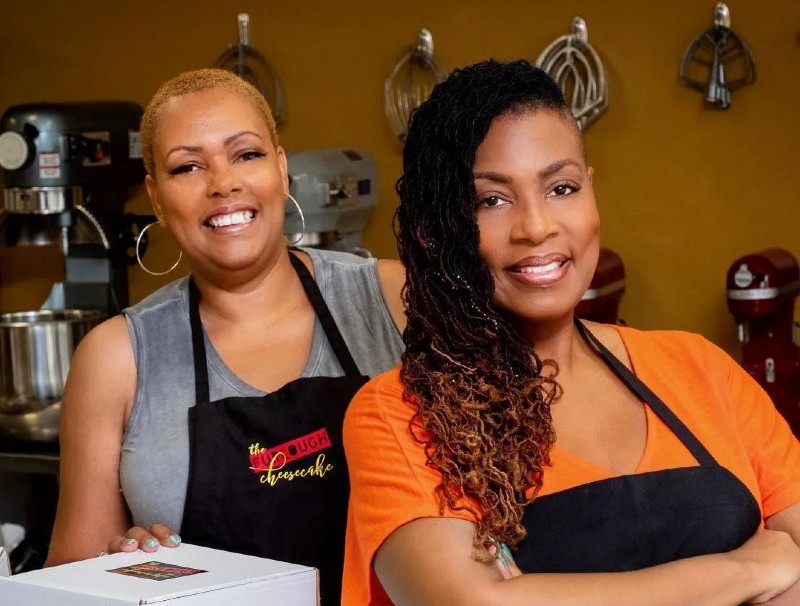 The Furlough Cheesecake started in 2018 when the government shutdown put two Black sisters out of work, with no end in sight. Without a paycheck or a job to go to, they turned to something they both loved – cheesecakes.
I love their story so much – they didn't give up, even when it was scary, and pushed to make their dream a reality. And I love cheesecake, so you really can't go wrong here. If you live in DC you can pick up the cheesecakes locally, or they will ship right to your door.
Tea and coffee
I'm a big coffee drinker, and my fiance is a big tea drinker, so we've tried most of these companies. If you like good beverages, make sure you're shopping where it really matters.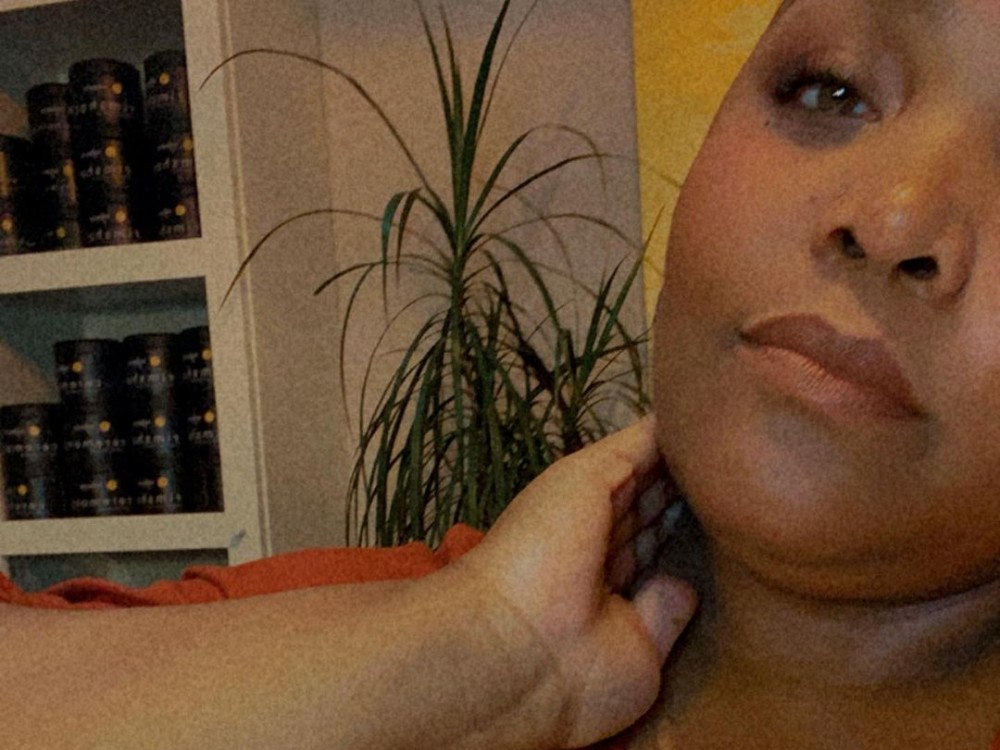 Adjourn Teahouse is a small tea company that makes unique, artisanal blends of loose leaf teas. All their teas are hand-blended, and they use sourcing from all over the world to give the best quality. It's certainly a little more pricey than a bag of Lipton's tea at the supermarket, but the quality is out of this world.
Adjourn is run by LaTonia, and on her 'meet the maker' page, she talks about how important tea was to her as a young child, and how her parents encouraged her to shape that passion into a career.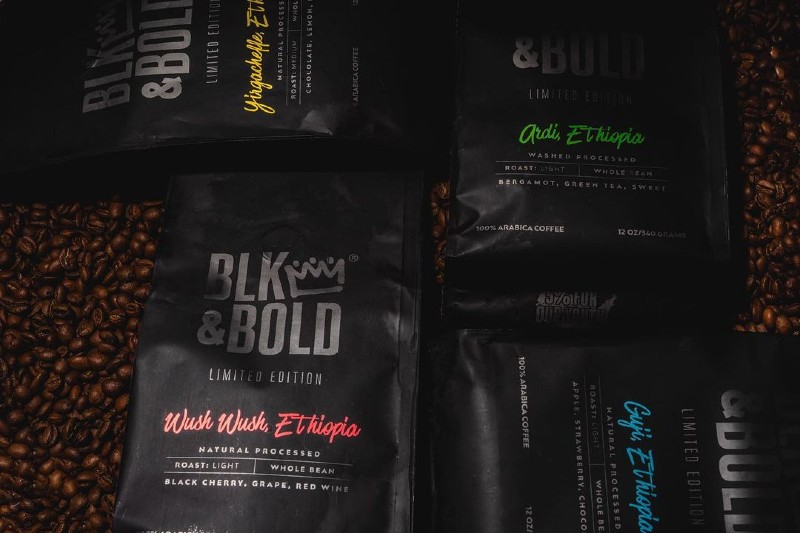 BLK & BOLD is a specialty coffee roaster with some incredible blends sourced from all over the world. Started by Pernell and Rod, the founders wanted to improve the lives of those in their community while also providing a really excellent cup of coffee.
Not only is BLK & BOLD a Black-owned and Black-run business, but 5% of all of their profits go back into their community to support youth programs focused on reducing youth homelessness and supporting workforce development and skills.
Bottom line? BLK & BOLD makes really great coffee and does really excellent work.
Cxffee Black is a Black-owned, Memphis-based coffee company that does more than just sell great beans, though they do that. They sell coffee, but Cxffee Black also sells cool merchandise, too, like shirts with "Make Cxffee Black Again" or "Love Black people like you love black cxffee".
Why the x? Well, Renata Henderson, a founder, explains it on their 'About Us' page, on the site. "In math, x represents the variable, and that's what we're all about – highlighting the variables God has placed in each person to create a better sum."
Beauty products
I've never hidden the fact that I love smaller, indie beauty products. This is your chance to experiment with some great new brands!
Bee Love is a Black-owned beauty company that gives second chances to those who need it. Specifically, they employ people who were formally incarcerated, and might have a hard time finding a job otherwise. I'm exceptionally passionate about this cause, and so they are, clearly.
Bee Love has all sorts of award-winning products, including lip balms, shower gels, body cream, and more.
Hanahana Beauty is changing the game and I cannot believe they're not talked about more. The company is all about sustainable, fair trade products, and they take it very seriously. In the 'Our Mission' section of the site, they talk about how important it is to uplift and support women of color in every step of production – which is why the shea butter Hanahana uses comes directly from the Katariga Women's Shea Cooperative in Ghana.
And Hanahana doesn't just source their shea butter properly. The company pays twice the asking price of the shea butter to support the organization, as well as hosting healthcare check days for the community that include hepatitis B vaccines and supporting local hospitals. They do amazing things, and are actively improving people's lives, one product at a time.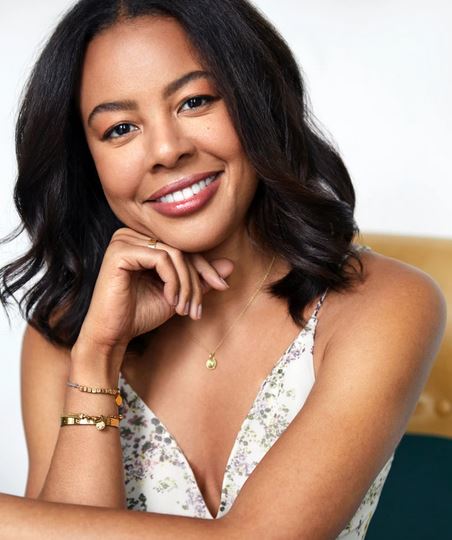 Briogeo is a hair care company that makes some fantastic products. The company was founded by Nancy Twine, who has been making her own hair care and beauty products since she was 5 years old. When she moved to New York City from West Virginia, she started using premade products… and realized her homemade products were so much better.
Briogeo regularly wins awards for their products – in 2020, the Avocado + Kiwi Mega Moisture Superfood Hair Mask won Best of Beauty from Allure Magazine. And for Black History Month, Briogeo is doing a limited time offer of Make it Black. When this hair mask is sold, all proceeds go to Black entrepreneurs.
Bookstores
Who doesn't love books? We've talked about our love of physical media recently, and if you're still buying paper copies, consider supporting a local, Black-owned bookshop… not Amazon or Walmart.
Cafe con Libros (or coffee with books) is a self-defined "intersectional Feminist community bookstore and coffee shop". The goal of Cafe con Libros is to make everyone feel welcome and safe, and provide somewhere to talk and be yourself, openly and honestly.
It's located in Brooklyn, New York, but if you aren't an NYC native, you can order books online to support the cause and the shop. There are changing monthly recommendations, you can preorder books that will be coming out soon, or just donate to an awesome shop with an awesome cause.
The Lit. Bar opened in 2019 as the only bookstore in the Bronx. Can you believe that?! Now, it includes a wine bar, promotes events that help the community, and works to provide a safe, fun place to read a book, have a glass of wine, and hang out. "Lit", like drunk, and "Lit", like literature… get it?
I love pretty much everything about The Lit. Bar and wish it were closer to me. But in the meantime, you can order books on the site, preorder upcoming titles, and more.
Loyalty Bookstores was founded by Hannah Oliver Depp, who is both Black and Queer. She wanted to find representation in her market, and couldn't… so she created it instead. Loyalty Bookstores now has two locations, one in Washington, DC and one in Silver Spring, Maryland, as well as a robust online selection of books.
Right now, the physical storefronts are still closed, but you can and should support this small, Black-owned business online. They're great for their community, support smaller, Black authors, and is generally just a pretty awesome company.
Fashion
You can buy H&M or J Crew any day. This month, branch out and check out the best, hottest fashion from diverse designers.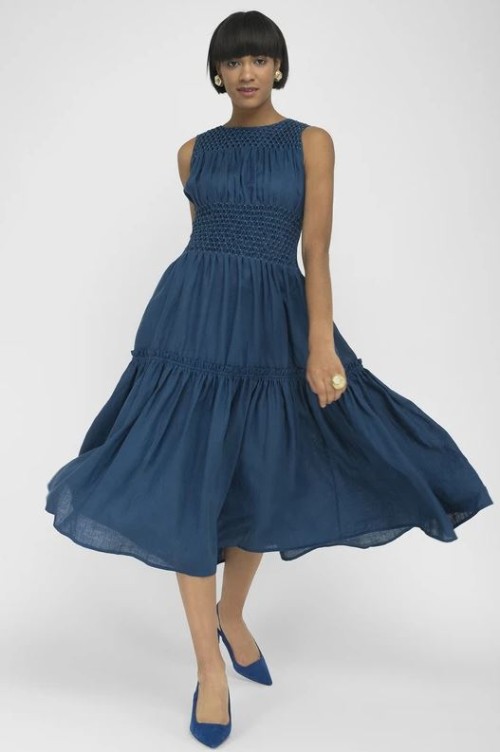 Fanm Mom is a Black-owned design studio that, according to their 'About Us' section, focuses on luxury women's wear. The brand loves to play with traditional cuts, prints, and embrodery techniques while taking a more modern or unique approach.
The latest collection is the Kajou Collection, and it's full of bright colors, fun silhouettes, and very impressive details. Honestly, I'd wear about 90% of that collection in my daily life. It's fantastic.
Khiry was founded by Jameel Mohammed in 2016, who was working on an undergrad at the University of Pennsylvania. Since then, though, Mohammed has gone on to do big things – just maybe not so much in the major they were studying, Political Science.
Khiry is a sleek, fashionable jewelery company that is a celeb favorite, and regularly sells out. The designs are interesting, beautiful, and really unique. They're a little on the pricy side if you're used to mall jewlery, but these are certainly investment pieces.
Li-Li's Creations is one of my favorite's on this list because it combines so many things that I love – bright, bold, fun colors and patterns, along with a vintage ascetic. Malacia Anderson is this New York-based Etsy shop owner, and she has such a sense of style and fun about her.
Seriously, look at those pants. She is rocking those wide-legged trousers, and they would go with almost anything. What a statement.
Zou Xou shoes are not cheap… but also, when you consider the work that goes into them, they're not really that expensive. Owner, founder, and designer Katherine Theobalds wanted to create a line of shoes that were beautiful, comfortable, and high quality – and she clearly nailed it.
All of the Zou Xou shoes are hand made by an artisan, and so many reviews online tout them as an incredibly comfortable shoe. I think I just talked myself into buying the vegetable-tanned leather Chelsea boots pictured above for a pop of color during the winter and spring months… they would go perfectly with tights and a skirt or long pants.
The bottom line
There are so many words we can add here, only so many businesses that we can include. The truth is, there are thousands of Black-owned businesses that absolutely deserve your business. Thousands of struggling people want to do what they love and become successful while giving back to their community.
It shouldn't take Black History Month for you to think about where and how you spend your money, but I'm glad you're here, and I'm glad you are thinking about it now.
Hopefully, we've introduced you to some new favorite brands – or maybe this has inspired you to see out Black-owned alternatives of your own. It's so incredibly important to support small businesses right now given the trying times – but an estimated 40% of all Black owned businesses have had to close their doors since the pandemic started.
Before you order from Amazon or go wandering around Target, consider doing some research and finding a Black entrepreneur to support. Support your community, support small business… it just makes sense.