As much as we love letting our hair down, pulling it back can be just as fun. There are so many cute ways to style hair with a simple tie, bandana, or headband. The best part is that a pulled-back look can make messy hair look fresh and stylish.
The pulled-back looks we've highlighted in this list can all work for both casual and formal occasions, but their versatility isn't the only thing they have in common. All these looks can also be achieved within minutes, making them the perfect styles for fashionable folks who are always on the go.
The Faux Bob
Pulling back your hair and hiding certain pieces with pins can totally transform your style. To achieve this look, pull your hair into two low pigtails. Make sure not to pull them tight, and if your hair is long enough, don't pull it all the way through the band.
Use clips to pin the pigtails against the back of your head. Use clear ties for the pigtails so that they won't stand out. Hide the bands underneath the pigtails, then loosen a few pieces at the front of your part. You'll have a boho, beachy bob look in minutes.
The Ribbon
Pull back any amount of hair with a simple tie. When your ponytail or bun is secure, wrap a ribbon around it! You can use leftover holiday ribbon cut to size, or purchase a pre-made ribbon online.
When selecting your ribbon, go for a color that's trending for Winter 2021. Pastels are taking over the runways this year, so hair accessorized with soft yellows, blush pinks, and powder blues will be big this season.
French Braid
You might need a partner to make these braids for you, but it's worth the wait. French braids are almost always gorgeous, and when they're done right, they'll keep your hair away from your face all day.
French braids are a great way to look stylish with little-to-no effort. Throw on a fun bandana to make the look '90s-chic, as that style is projected to continue trending long into 2022.
Half-Up, Half-Down
This classic style creates a look that can work in both casual and formal settings. Styling your locks this way allows you to roll out of bed and look put together within minutes.
To elevate this simple look with hardly any effort, spritz a salt spray through your hair. Run your fingers through the mid-section and roots of your hair to create volume, then use a comb to separate it into two sections. Twist the top half into a bun or ponytail at the top of your head. Depending on the thickness of your hair, use pins and hold hairspray as needed to keep the messy-chic bun in place.
The Top Knot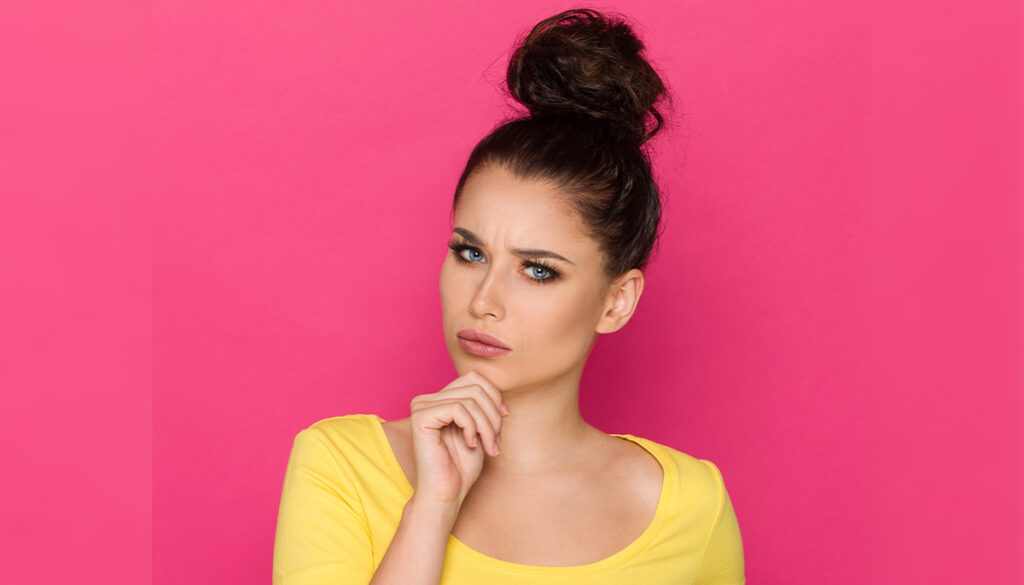 This look is as classic as the messy bun, but its sheer height gives it an extra splash of glam. The top knot can be pin-straight and sleek, or perfectly messy. It's a killer look for any occasion.
To create a top knot, pull your hair into a high pony. Wrap the ends of the ponytail loosely around the base where you've tightened the hair tie. If you have a lot of hair, you might need some pins to keep it all in place. If you want an I woke up like this vibe, pull some loose strands outward to create a messy chic look.
Bangin' Braids
Whether you have actual bangs or not, you can always braid the front of your hair to add a little individuality to your look. Separate a few pieces at the front that would naturally rest behind your ear if you were to brush it back.
Braid a few sections of your hair (or just one!), using a comb to ensure your part is even. Secure the braids with small ties, then pin them back on your head with clips or bobby pins.
The Headband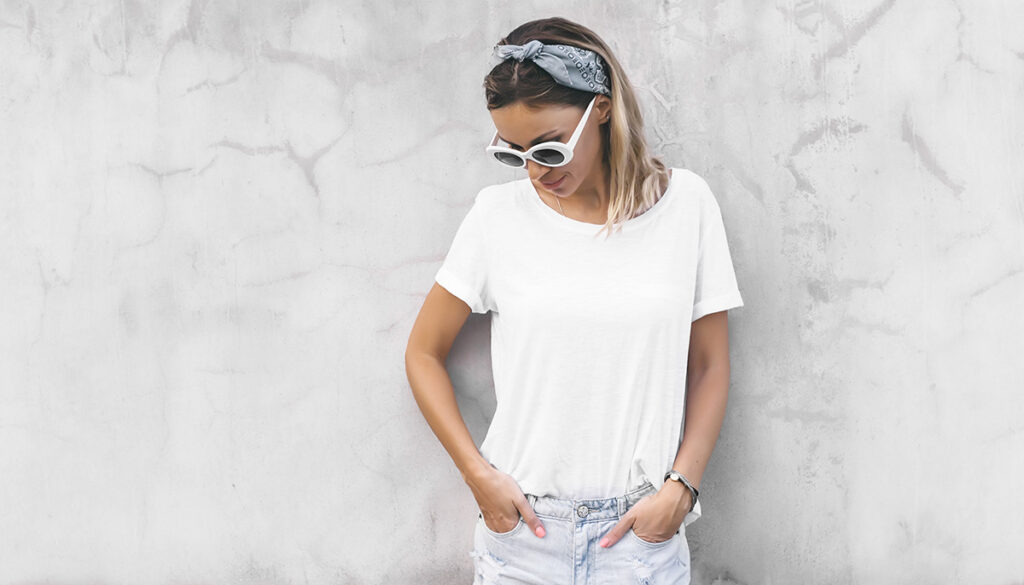 Headwear is in this season, and whether you're fluffing it up slope-style or opting for a classic bow, you can do no wrong with this look. Headbands are the perfect way to get your hair out of your face while playing around with your style.
There are countless headband options out there, and no matter what your style is, you can find the perfect one for you. Headbands work for literally every type of hair. For a chic headband look, look in the accessory sections of stores like Free People, Anthropologie, or a local boutique. If athleisure is more your thing, try Lululemon or Nike–these brands are expertly blending exercise wear with street style.
The Braided Bun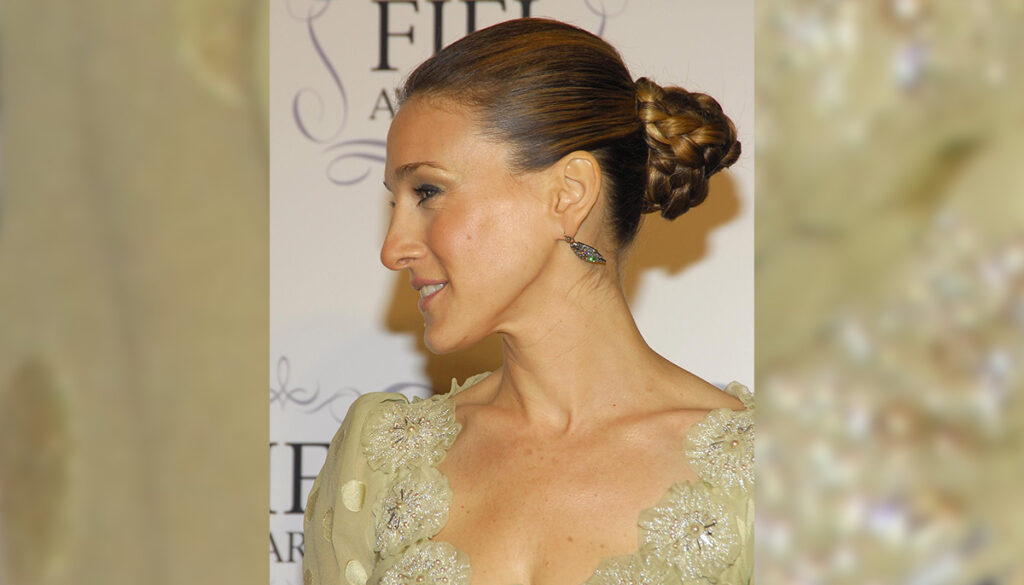 To achieve this look, pull your hair into a low, loose ponytail. Or, pull the ponytail on top of your head for a high bun. Then, braid your hair using three sections. Leave some pieces free at the bottom and secure the braid with a tie.
Once you have your braid, gently pull outward along the length of it to make sure it's loose and full. Then, wrap it around the base of your ponytail. Once it's wrapped around the way you like it, tuck it underneath the tie to create your perfect braided bun.
The High Pony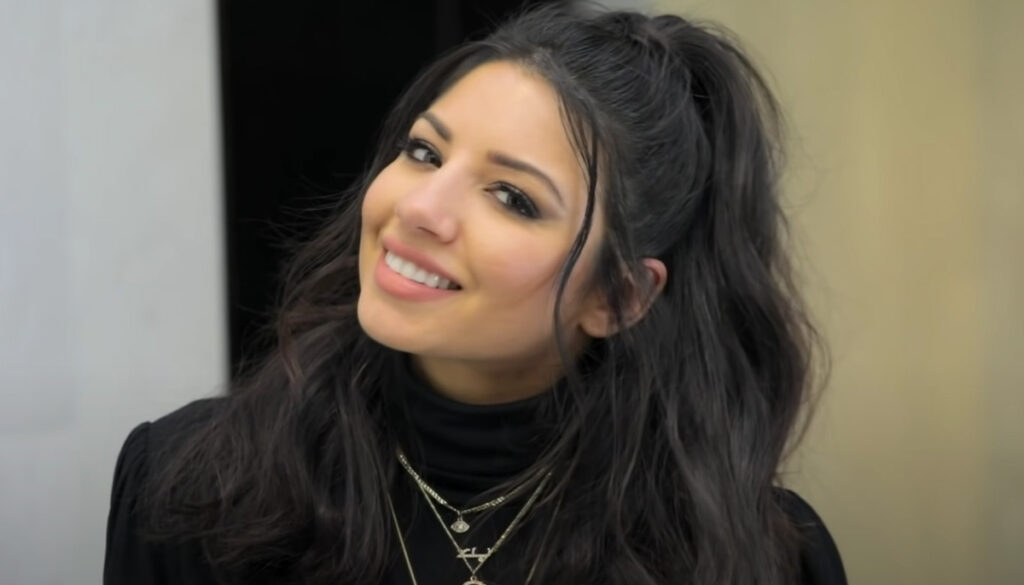 A half-up, half-down, cheerleader-inspired ponytail is one of the easiest and most eye-catching styles out there. Gather the top section of your hair, using a comb if needed–it depends on how sleek you want the style to be. This style works as a messy look and a formal look.
Pull the top section of your hair into a ponytail, leaving about 70% of it down so that it can hang below the ponytail. Use a fun, colorful scrunchie to make the look more casual-chic, or a simple hidden hair tie that will make the top pony look like it's flowing into your lower tresses.