Backyard spaces get a lot of use during the summer, but they don't have to be abandoned the second the temperature starts to drop.

In fact, fall is arguably the best season to spend outdoors, as you no longer have to worry about pesky bugs, humid air, and torrential rainstorms. 
Don't worry if your patio area is not fall-approved just yet. From ways to stay warm to decorative ideas, here's how to create a cozy outdoor space for fall:
A Firepit Is a Must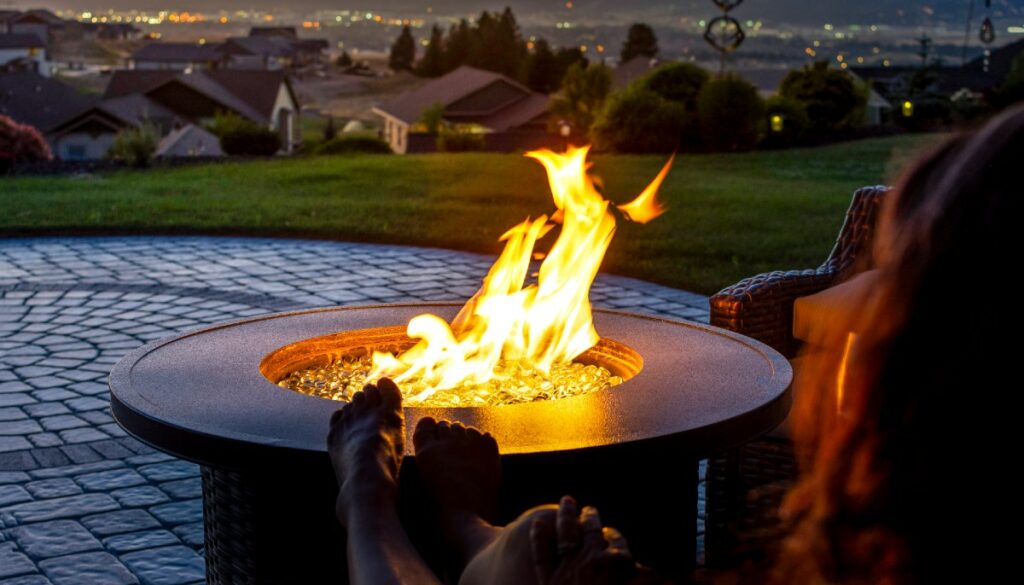 The number one thing you need to have in your backyard this fall is a firepit of some sort. Trust me, you won't regret it.

Not only does it look great, but it will allow you to spend time outside even as it starts to get chilly. There are plenty of fire pits to choose from and they vary in price, so make sure to do your research before purchasing.
You can invest in a gas firepit (which requires less upkeep) or a wood firepit (which would require you to have, you know, wood). You can also find firepits of all different sizes, so don't worry if you don't have a lot of space to work with.
Share the Warmth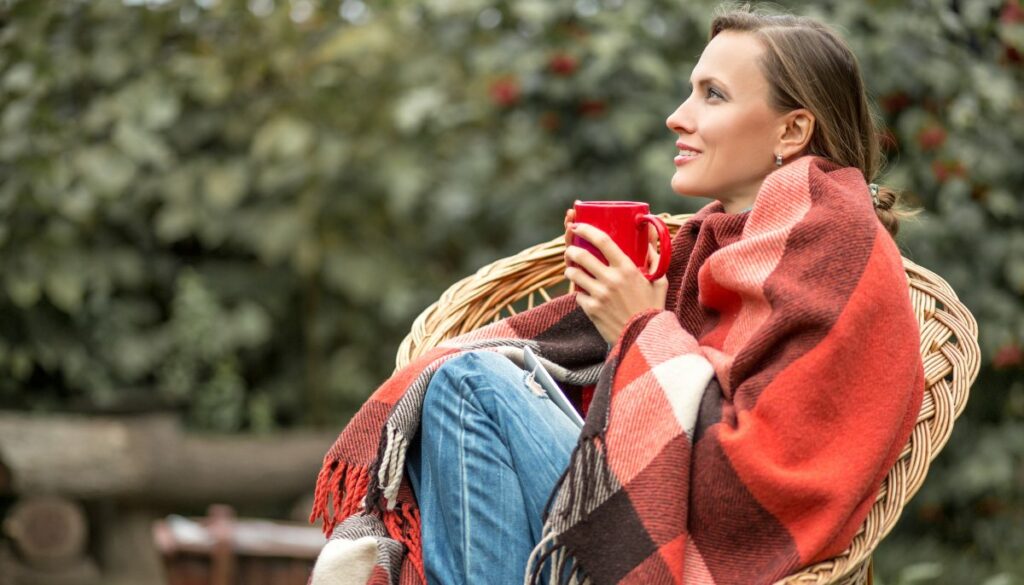 While the temperature should be very pleasant for the first couple of months of fall, there's a chance you may have a few cold days here and there. In order to keep everyone warm and cozy, stock up on outdoor blankets, jackets, hats, and scarves.
Head to your local Goodwill or Salvation Army to find inexpensive cool weather clothes (or just use old pieces you have lying around), and keep them in a basket in your garage or screened-in porch. That way, if someone comes over and needs something warm to wear, they have plenty of options. 
Outdoor Rugs Keep It Cozy
Along with a firepit and warm clothes, consider investing in an outdoor rug. It'll not only help to keep the space warm and inviting, but it'll look great too.
Not to mention, they're weather resistant and can handle everything from rain to snow.
Pillows, Pillows, and More Pillows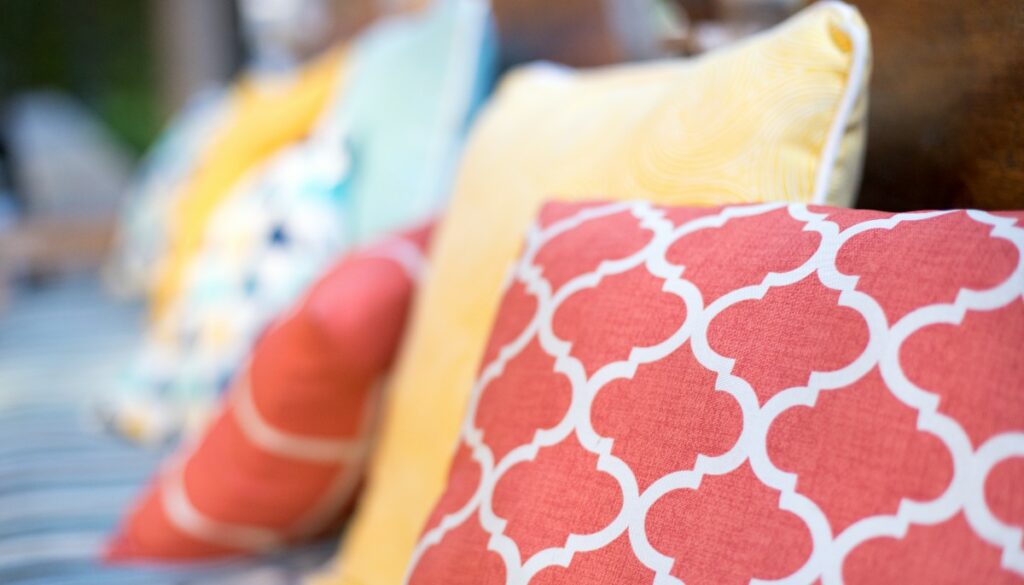 There's no such thing as overdoing it on pillows during the fall. In fact, cover every chair, couch, and sitting arrangement in pillows if you can.
Again, it'll help to keep the space feeling very intimate and cozy, while also making it comfortable for guests. Plus, like the outdoor rug, you'll be able to find plenty of outdoor options.
Lights Are Key
It doesn't matter if you're creating an outdoor oasis for the summer, fall, winter, or spring–you need to have good lighting. String lights are always a solid option, as they can immediately make an outdoor space feel more put together.

For the fall, consider grabbing some battery-powered candles or lanterns, as they'll help to give your space a spooky Halloween feel (these are a great option and are relatively inexpensive).

You can also get real candles, which are definitely more romantic, but just make sure to blow them out when you head inside! You certainly don't want to start a fire. 
Don't Forget the Pumpkins
Last, but certainly not least, do not forget to decorate the space with pumpkins, gourds, and other fun fall pieces.
If you're worried about animals (like squirrels) eating your pumpkins, it's OK to buy fake ones. Do whatever you have to do to keep your space looking great!