There's truly nothing better than spending time outside in the summer. Between barbecues, playing yard games with friends, or hanging out poolside, all I want to do between the months of May and September is be in the fresh air.

Summer is also the perfect opportunity to create the backyard oasis of your dreams. Not only can this be a space where you entertain friends and family, but it can also be a space where you can sit back, relax, and enjoy the great outdoors.
Take Care of the Bugs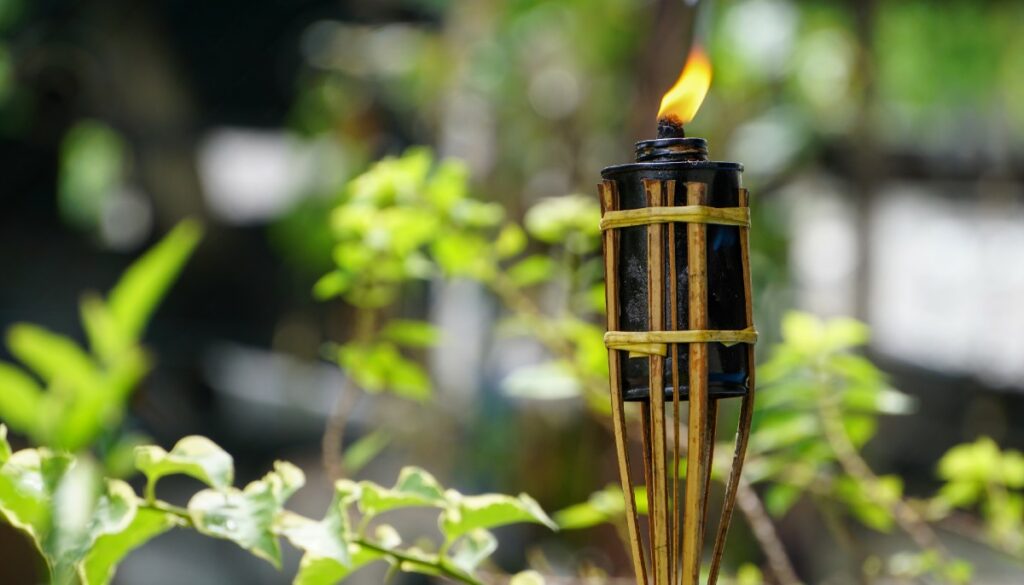 Nothing ruins an outdoor party faster than pesky bugs. In fact, I can barely spend more than 30 minutes outside in the summer before I'm completely covered in mosquito bites. In order to ensure you can spend ample amounts of time in your oasis, it's probably a good idea to add citronella candles throughout the space. This will help to ward off any annoying mosquitoes–and it will add light too!

It's also a good idea to not have any standing water in your backyard, as this will attract more bugs. And, if you're really serious about warding off insects, you can hire pest control to come out and spray your outdoor area.
Protect Yourself From the Sun
First thing's first — always wear sunscreen when you're outside during the day. You don't want to accidentally fall asleep and wake up with an extremely painful sunburn, do you? Second of all, ensure you have enough covered seating throughout your backyard space. Whether you decide to get a simple umbrella or you want to invest in this incredible daybed with a canopy (check it out on Amazon right here), having protection from the sun is crucial.
Outdoor Lighting Is Key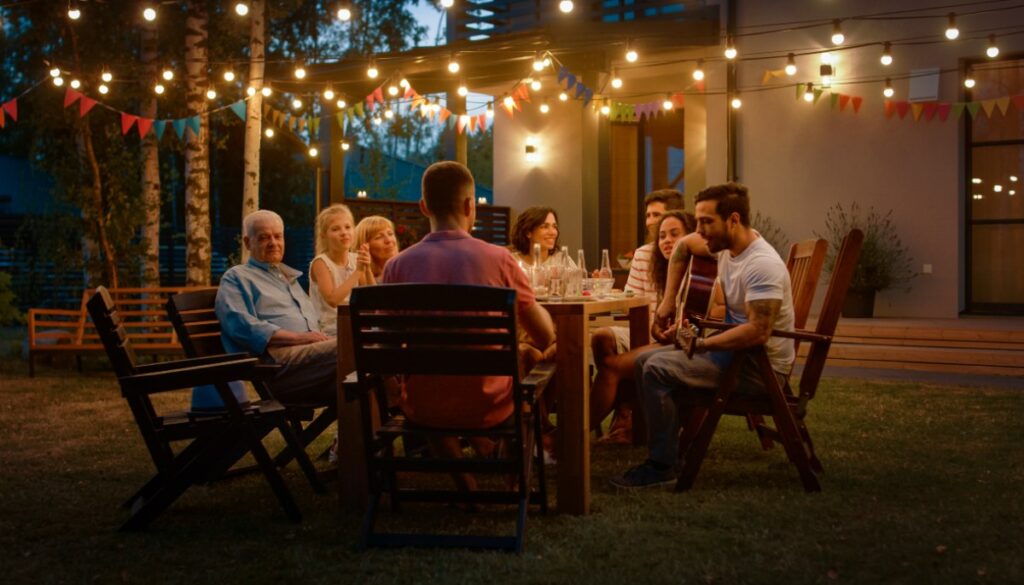 Whether you decide to hang lanterns from trees or put string lights up, outdoor lighting can quickly and easily add ambiance to your outdoor space. It'll not only allow you to spend time outside through the evening and be able to see everyone, but it just looks great.
Make Sure It's Comfortable
No one wants to spend time outside if they have to sit in an uncomfortable chair, so make sure there is plenty of comfy seating. Outdoor couches are all the rage these days — and easy to clean up — so that could be a great option if you're wanting a statement piece. There are also plenty of waterproof bean bags, which would be perfect for reading, or lounge chairs that are great for taking a little afternoon nap.
Don't Be Afraid to Decorate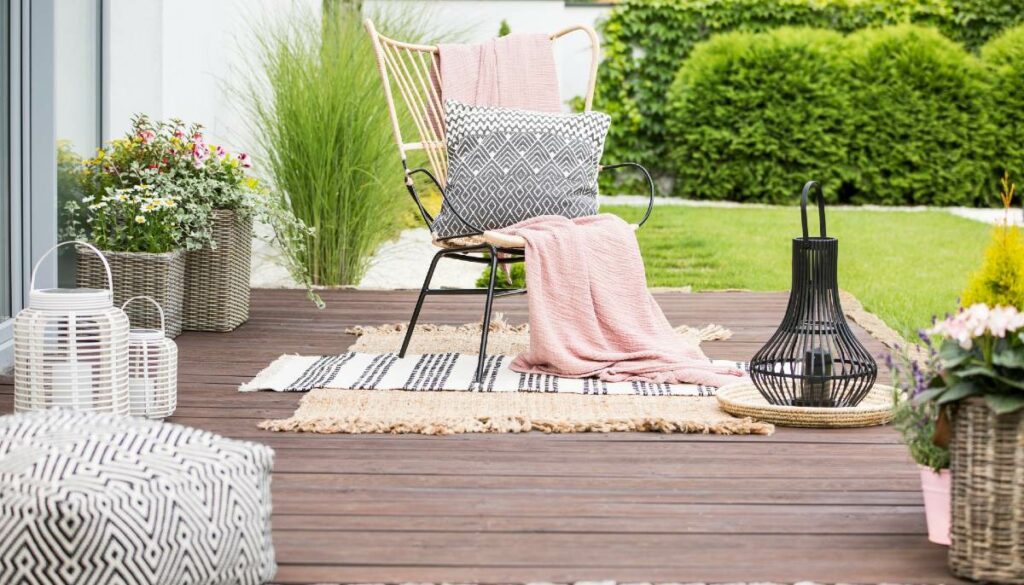 Just because it's outside doesn't mean you can't create a space this is cute and decorated. In fact, there are plenty of waterproof pillows, rugs, and furniture available so you won't have to worry about anything being ruined. Likewise, don't be afraid to shop at thrift stores for interesting pieces at dirt cheap prices. Sure, it may only last one season, but that's just a good excuse to find something new the following year!
Create a Viewing Area
There's truly nothing better than watching a movie outside under the stars. And, as it turns out, creating an outdoor viewing area isn't all that difficult. In fact, you can easily buy a projector on Amazon for less than $50 that'll sync up with your phone, computer, or tablet.
If you don't have a blank wall to project the movie onto, put up a white sheet connected by two posts and project the movie onto that. Grab blankets, pillows, and enjoy your very own personal movie theater.