We've passed Thanksgiving, and you know what that means, right? It's time to get out all those Christmas decorations!
It's actually my family tradition to spend Black Friday cutting down our own tree. Hanging around a local farm is way more enjoyable than fighting people at a mall for sales. That means that we've already dragged out all the ornaments and other decorations from the attic, and we're getting festive!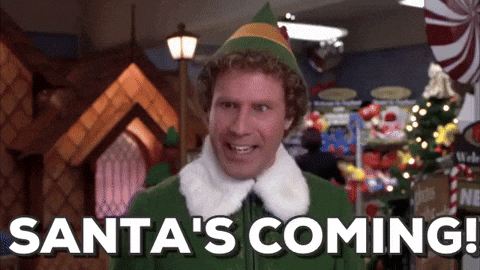 I Love Those Personal, Handmade and Sentimental Ornaments
Speaking of trees, I have always appreciated Christmas trees that reflect the people who decorated them. Those magazine-ready showstoppers with color-coordinated ornaments are pretty, but they can sometimes feel… cold. Don't get me wrong; those Christmas trees sure are elegant and beautiful, and they have their place. They just don't seem to have the same spark that a personalized tree has.
Give me the mismatched trees. The ones with ornaments collected over the years, sentimental knickknacks, and homemade trim. These are the kinds of decorations that make a tree interesting and full of life! They really add that personal touch that the perfectly planned trees just don't seem to have. Pick just about any ornament on the tree in my house, and I can probably tell you a story behind it.
Now, I'm not saying that your tree can't have a color scheme. And hey, we all need at least one of those big packages of traditional ball ornaments to help fill the gaps and add some shine. Add to them some collected, cherished ornaments plus a slew of homemade ones, and you've got yourself a good lookin' Christmas tree, right?
If you just moved out on your own or haven't done much decorating in past years, you might not have a robust collection built up yet, though. Being stuck in lockdown for a long time probably didn't help anyone collect ornaments, either. But I am here to help!
I can't help you acquire ornaments from your travels or anything, but I can help you start crafting your own custom ones.
Break Out the Craft Supplies!
I am no expert ornament crafter, though I have been making these kinds of things since I was a kid. You don't have to be an expert crafter either. All you need are a few materials to begin, and a tree to hang them on when you are done.
Some of these ornaments will require you to purchase some materials, but most of the time, they're pretty inexpensive. Other homemade ornaments might not cost you anything at all. You can use these projects to use up scrap supplies that are taking up space, or make ornaments from free materials like stuff you can find outside.
You can use all kinds of inspiration when making your ornaments. Try making some that represent your family members. Shapes of states you have visited would be great for anyone well-traveled. Or, make ornaments for each of your hobbies. Even just fun winter shapes will jazz up the tree.
No matter which ornaments you choose to make for your tree this year, you are likely to have the most festive tree on the block!
Recycled Cardboard Tube Ornament
Even cardboard tubes from paper towels or toilet paper can become beautiful ornaments! All you need are the cardboard tubes, some beads to decorate the top, and lots of hot glue! The materials all come together to create a surprisingly sophisticated ornament with plenty of interesting texture. Although pretty, it's simple enough that the kids can probably handle doing this one with you, too. Or, your sister's kids, if you've got that cool aunt vibe going.
DIY Gnome Christmas Ornaments
I have to admit that I love gnomes. I think they are pretty funny and cute. That being said, I definitely have a few gnome ornaments on my tree! You can make your own, too, with an empty cardboard tube and yarn. It's super simple, though doing each string of yarn for the hat might be a little time consuming. But the end result is an adorable gnome in any colors you like to add a touch of softness to your tree, so I'd say it's worth it.
DIY Paper Pinecone Ornament
Excuse me, just look at how cute and glamorous these big paper pinecones are! No one would ever guess they were made out of paper and styrofoam. And, you can make them as big or small as you like. Not only will they look so pretty and glittery on a Christmas tree, but I think they would also make an inexpensive but beautiful addition to centerpieces, garland on the mantle, wall hangings, and more. I'm already starting to imagine all the places I can incorporate giant pinecones!
DIY Macrame Angel Tutorial Step by Step
Thanks to the boho aesthetic and the 70s coming back in style, crafts like macrame are enjoying a surge in popularity again, too. What better way to stay on trend and bring your style to your tree than creating your own macrame ornament? There are plenty of tutorials on how to make macrame angels, but I thought this one was relatively easy and has fantastic results. The video tutorial shows each step clearly and it doesn't use any difficult knots, making this a pretty good project for anyone new to the art form.
Related: Where Does Macrame Rank Among Other Needlework Hobbies?
DIY Macrame
If angels aren't your thing, you can still make stunning macrame ornaments for the tree. This is another tutorial from the same channel as the angel. I really like these tutorials because they are clear and easy to follow. It doesn't hurt that they're kind of soothing, too! Anyway, these ornaments are really beautiful and would make a warm addition to any decor. Obviously, these work wonderfully as tree ornaments, but I wouldn't hesitate to hang these together on a wreath, or even make an entire garland out of them. Try experimenting with different colors of string to match your other decorations, too.
Easy Salt Dough Recipe
Salt dough ornaments have long been thought of as a craft for kids, but they're just as fun for adults. The dough itself is made with only three ingredients, so it's simple enough for anyone to do. Plus, those three ingredients are likely to be in your kitchen already: flour, salt, and water. You can mold the dough into any shape you like. But to make it even easier (especially if you're not the most talented sculptor, like me), you can roll out the dough and use cookie cutters to achieve festive shapes for your ornaments. Don't forget that you can use stamps, felt, paint, glitter, fabric, and more to embellish them.
DIY Glitter Ornaments Using a Cricut Machine and Vinyl
Okay, so I said glitter. Don't let the glitter scare you off, though. It's actually going inside of the clear ornaments, so it will stay with the ornament and not end up all over your house. You end up with super shiny, glittery ornaments that won't lose their sparkle bumping around in storage year after year. Of course, you can totally stop here and just have glitter ornaments, but where's the fun in that? (Okay, there's still plenty of fun in it.) But if you are lucky enough to have a Cricut machine, you can use it to personalize the outside of the ornament with any design you like! Add snowflakes, merry wishes, and even personalize them with a name.
Related: New to Cricut Machines? Here's What They Can Do
Alcohol Ink Ornaments
If glitter isn't really your thing, you can use those clear glass ornaments for a different look: use alcohol ink to achieve a beautiful, kind of marble look on your ornament balls. They look so sophisticated, and you can use any colors you like. This tutorial shows you how to use the alcohol inks both on the outside and on the inside to decorate your ornaments. If you do it on the inside, you don't even have to worry about the paint getting messed up over the years, but the alcohol inks over the outside look so gorgeous!
DIY String Star Ornaments
Just like with the other DIY ornaments on this list, this star ornament doesn't require any special materials or skills. In fact, these are one of the easiest DIY ornaments to make, as long as you have the patience to wait for the glue to dry. The entire thing is made up of string and glue. No really, that's it! After soaking string in the glue and letting it dry, it will stiffen up and hold its shape. You can experiment with different colors of string, or add glitter or paint after they dry. And even though this tutorial is specifically for making a star shape, you could use the same method to create other shapes as well. If you're feeling particularly creative, you could even try to make the shape of your home state!