None of us were born cooks. Just like with other basic life skills, you have to learn to cook. And yes, even if you grew up with parents who didn't teach you how to cook, you can definitely hone that skill!
Surviving on takeout alone isn't healthy for anyone, so you've decided to get better at making your own meals. We all have to start somewhere! Anyone can do it, it just requires the right tools and some practice. You'll be whipping up dinner in no time.
I can't really help you with the practice – that's something you have to do on your own! – but I can help you choose the right tools for the job.
So, Where Do You Even Begin?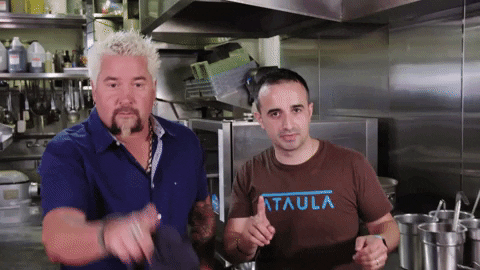 You can watch Food Network all day long – but the tools that a professional chef uses and the tools that are essential to a home cook can be vastly different. Sure, there's plenty of overlap. We all need cutting boards and saucepans. But I watch cooking shows religiously, and I see a ton of neat tools and gadgets that I simply don't need.
The smoking gun I watched a chef use to infuse a salmon steak was certainly cool, but how many times does a home cook need one? And while a bluetooth enabled immersion circulator cooks the perfect legs of lamb every time, I don't know that I'd call it an essential tool. If you have the money and the space, you can certainly buy every kitchen tool your heart desires. But most of us need to pick and choose what we bring home.
First of all, buying all those tools will eventually put quite a dent in your bank account. While basic tools can be relatively inexpensive, the previously mentioned immersion circulator and other high tech tools like it won't be cheap. Even a good quality nonstick pan won't be the cheapest on the shelf.
Plus, where are you going to put all that stuff? If you go around buying every kitchen tool in existence, you will eventually run out of space in your kitchen. There are only so many cabinets and so much countertop space in there! Choosing wisely will help you cut back on the clutter and keep the kitchen organized – or organized-ish, if you are like me.
Choosing Your Essentials
The best essential kitchen tools are those that you will use just about every day. These will be items that perform basic and useful tasks, of course. But tools that have more than one use or function are also smart buys that will get a lot of use. A kitchen tool should earn its keep!
Of course, what might be useful to me might not get as much use from you, and vice versa. We all cook different foods, and we all have different styles. However, there are basic essentials that are pretty necessary for just about any kitchen, and these are the essentials that beginner cooks should focus on. These are the tools you definitely need to obtain to really get cooking!
Essential tools definitely don't have to be the most expensive, but you also usually don't want to choose the cheapest, either. I've definitely taken a gamble on super cheap dollar store knives, and it wasn't really worth it. What we're really looking for here is quality. You want to find a highly-recommended, well-made product that will last for a long time. I find that spending a little more on a good item usually means that it lasts longer, and I get more value for the money I spent.
Now that we have gotten all that out of the way, let's start looking at the tools! Whether you are newly independent and settling into your first apartment, or you've just never spent much time in a kitchen, these are the essentials you need when building a kitchen from scratch. They will get you started on your cooking journey in no time!
Pots and Pans
When it comes to cookware, you have three options to choose from: nonstick, cast iron, and stainless steel. For beginners, I usually suggest staying away from cast iron (even though I love my cast iron), as they are a little harder to care for. I mostly suggest rookie cooks reach for stainless steel, since it's incredibly easy to care for and clean. You can throw these in the dishwasher! To start, grab two stainless steel pots: a 6- or 8-quart stockpot and a smaller 3-quart saucepan.
A good 10 inch skillet is also a must-have. Many will recommend that you also choose a stainless steel option. Personally, I think it might be best to have a nonstick skillet as your first. They do need to be taken care of properly, so don't use metal utensils and don't clean them with metal scrubbers. But otherwise, they are pretty low-maintenance and really the only way to cook a perfect egg!
Knives
The sheer amount of knives available is enough to confuse anyone. But really, you only need a few basics to get going. As you continue your cooking journey, you can acquire other specialty blades later.
To start, you definitely need a decent chef's knife. This is the knife you'll use for just about anything, I'm willing to bet. It's also useful to have a large serrated bread knife, and a small paring knife, too. Top your knife collection off with a honing rod to keep your blades in tip-top shape.
Cutting Board
When it comes to cutting boards, thick wood boards reign supreme. Although plastic and glass cutting boards are dishwasher friendly, they can get slippery, and they're bad for your knives. Look for a board made of hardwood that is around 2 inches thick so that it won't warp. And although plastic boards aren't good for your knife blades, I do recommend keeping one around and using it for meats only – since they are so easy to clean.
Bakeware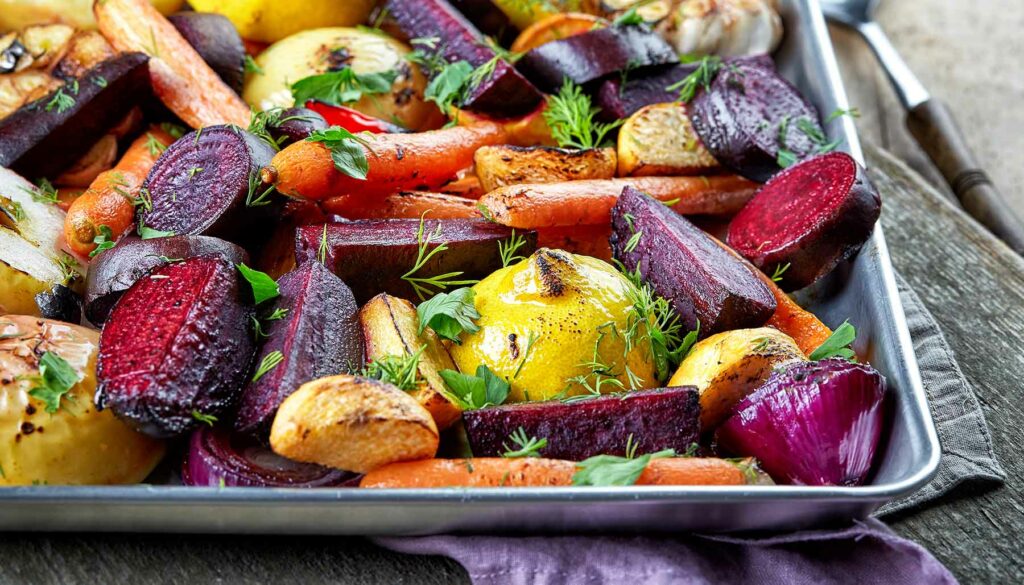 You might not think you need a cake pan if you're not keen on baking cakes, but these are useful for more than just cakes. I actually like to use these for casseroles, baked pasta dishes, eggplant parmesan, and anything that has some depth to it. I'm kind of a klutz sometimes, and it won't shatter like a glass casserole dish if I accidentally drop it.
Sheet pans are also extremely important for any kitchen. Aside from those deep casseroles I just mentioned, the sheet pan will be your go-to for anything and everything that needs roasting or baking. This is what you need to roast all those sheet pan meals you saw on Pinterest.
Nesting Mixing Bowls
Not only will you use mixing bowls for, well, mixing, but they can also double as serving bowls. You will also use them a lot for meal prep, like beating eggs or marinating meat. Definitely go for nesting bowls so that they don't take up half the cabinet.
Cooking Utensils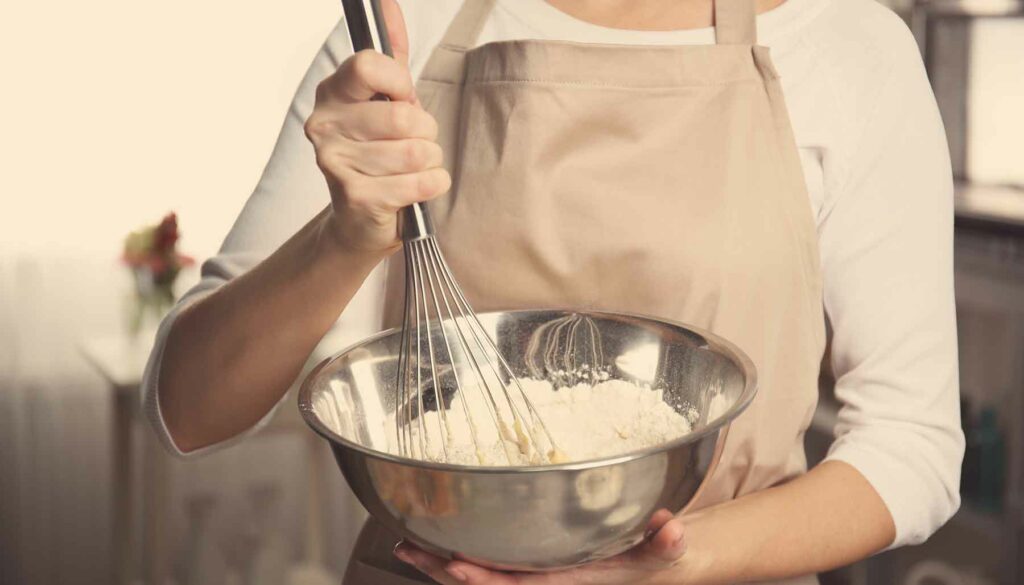 At just about any homegoods store, you can find a set of basic cooking utensils that all come packaged together. More often than not, they will have everything you need to get started. Some are made of metal, some are plastic, while others are coated with food-grade silicone. Wooden utensils are also a good option. Just remember that you can't use metal utensils on nonstick cookware.
Make sure you get these:
Whisk
Tongs
Ladle
Slotted Spoon
Slotted Spatula
Silicone Spatula
Solid Turner
Potato Masher
Shears
Other Prep Items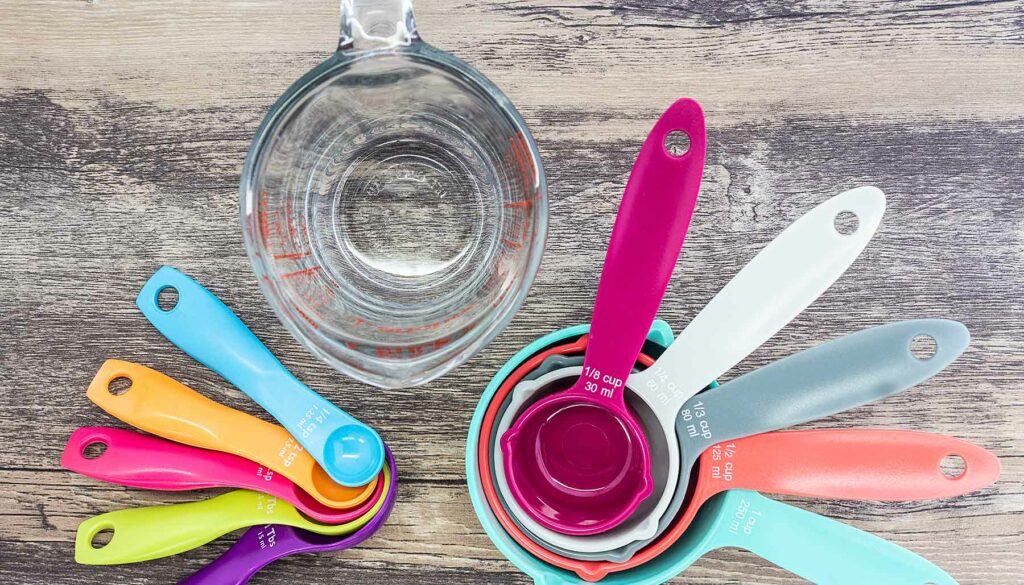 Every kitchen should have a set of measuring cups and spoons to make sure you're following those recipes – eyeballing those spices might not work out so well. A glass measuring cup with a spout and handle is also a great addition. These are easier to use when measuring and pouring liquids.
Many canned goods come with pull-tab lids, but many also don't. That's why you need to keep a basic can opener on hand.
A peeler is another inexpensive and very handy hand-held tool to keep on hand. (Okay, that was excessive.) There are different kinds, but I feel like the Y-shaped peelers are easier to handle.
Skip the bulky box grater for a flat handheld grater to save space in the kitchen. Not only are they easier to store, they're also easier to clean. A microplane has tiny holes that are good for zesting fruits, grating spices, or getting the perfect parmesan to sprinkle on top. A larger-holed grater will be good for shredding cheese or vegetables.
And That's It!
Really, that's an entire kitchen's worth of essential tools. You don't need much else to make meals. There are, of course, small kitchen appliances that I recommend for anyone serious about making tasty dishes – especially my absolute favorite tool, the immersion blender. For more about that, check out these small kitchen appliances that are a must.
I also recently discovered the microwave pressure cooker, thanks to my obsession with the Food Network. If you're interested in learning about these guys, check it out here!