In case you were wondering how I spend my Sunday nights, it's on the couch watching Food Network. Okay, that's not really any different than any other night of the week.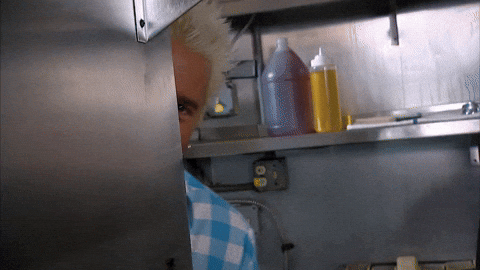 Anyway, Sunday nights are important right now because season 3 of Tournament of Champions is in full swing on Food Network. For anyone who hasn't been watching, it's my dude Guy Fieri pitting some of the world's best chefs against each other. Many of them are Food Network regulars, so you'll recognize a lot of them already. And if you're like me, you've already got your favorites to root for, too.
The chefs battle head-to-head to advance in the bracket, and this time around, the number of chefs competing has bumped up from 16 to 32. Of course, it wouldn't be an intense battle if Guy didn't throw something tricky their way, and for this show, it's the "randomizer." Reminiscent of all those wheels on daytime game shows, Guy gives each category a spin to decide the protein, produce, equipment, cooking style, and time allotted for the chefs' battle.
Behold, the Microwave Pressure Cooker
Where am I going with this? Well, in the second episode, the randomizer handed out a piece of equipment that I've actually never heard of: a microwave pressure cooker. My face was like: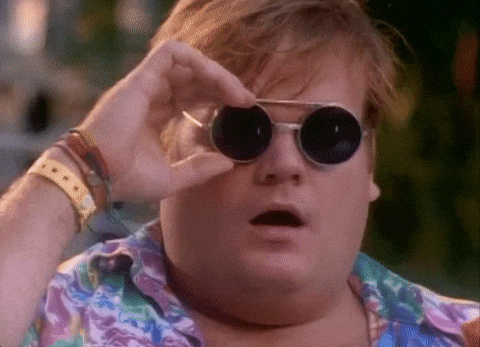 I immediately googled the thing. Yeah, I know what a pressure cooker is, but I had no idea that there was one that goes inside of a microwave. I've only ever seen the kind that goes on the stovetop, and the countertop version that you plugin (aka the illustrious Instant Pot). Apparently, these things have been around for a while, and I guess no one told me about it. How rude.
The whole advantage to pressure cookers is their ability to cook things super quickly. You can make a roast in 60 minutes instead of 8 hours or a rich broth in 2 hours instead of overnight. It's thanks to all that extra pressure inside (science!), which builds up and drives the boiling point of water higher. The higher temp shortens cooking times by cooking food faster. This is also true for the microwave variety. These plastic contraptions took the science behind a pressure cooker and made it microwave-ready.
Of course, it has to fit in the microwave, so you can expect these to be a bit smaller than their stovetop and countertop siblings. Microwave instant pots are more along the size of the Instant Pot Duo Mini – probably because it would be difficult or impossible to fit a 6-quart pressure cooker inside of a standard microwave. I've seen them as big as 4 quarts, though.
Just like other pressure cookers, our soon-to-be new favorite kitchen gadget is going to be perfect for whipping up soups, rice, beans, meat, and even pasta. Yes, you can cook pasta in the microwave with this thing, and it'll be done before a pot of water on the stove comes to a boil. You can also cook other things that wouldn't otherwise be possible in a microwave, like slow-cooked soups, beef stew, or dry beans.
Choosing a Microwave Pressure Cooker
There are plenty of microwave pressure cookers out there to choose from. The most popular is probably the one made by Tupperware, but there are many other good ones, too.
If you're wanting to pick one up, the first thing you need to do is measure the inside of your microwave! You want to make sure that the cooker you purchase will actually fit inside the microwave you own. Different pressure cookers have different dimensions, and bigger doesn't always mean more room inside, surprisingly.
Speaking of room inside, do your homework on how many people you can feed with the pressure cooker, too. This also depends on what you're going to be cooking in it. A smaller microwave pressure cooker will make enough rice for a family of four, but might not cut it when trying to make a full meal (like a stew, for instance).
Some microwave pressure cookers come with different accessories, while others don't have any. Check to see what comes in the box if you're interested in a cooker that comes with dividers, steamer plates, and their own recipe booklets to get you started.
We're dealing with plastic here, so always ensure that the pressure cooker you purchase is BPA-free. The stuff can seep into food, especially when dealing with heat – which is completely necessary for a pressure cooker.
Microwave Pressure Cooker Recommendations
Tupperware Microwave Pressure Cooker
This one is definitely more expensive than other options, but the plastic gadget is the OG microwave pressure cooker. It provides even heat distribution, it's extra durable, there are two pressure valves, and it is BPA-free.
SilverStone Microwave Pressure Cooker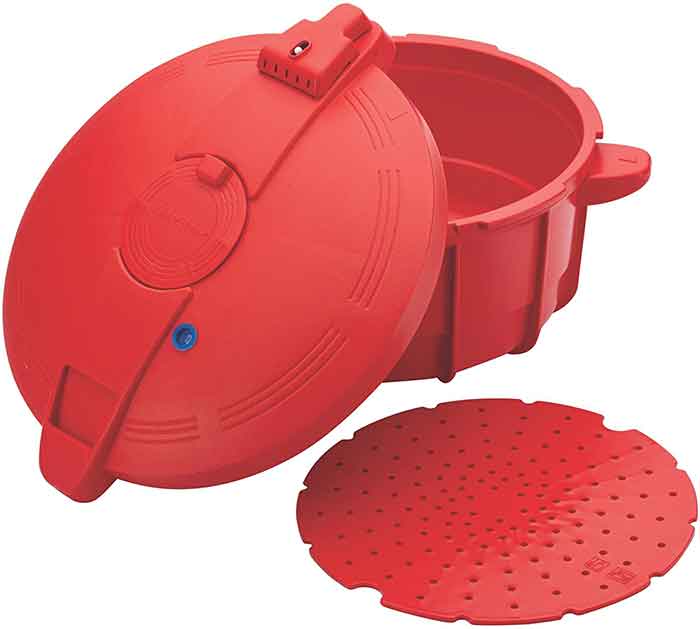 This pressure cooker holds more than the Tupperware one, so you'll be able to do more and feed more people. It also comes with a steamer plate, for perfectly steamed veggies. This one is also BPA-free, and it is top-rack dishwasher safe.
Meyer Microwave Pressure Cooker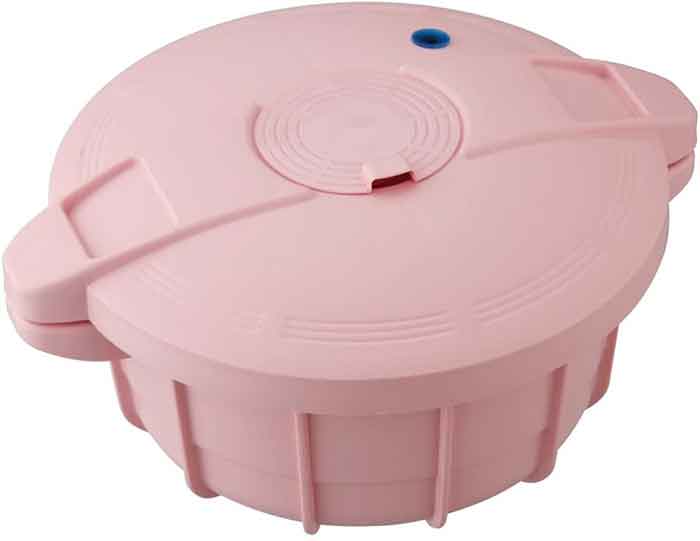 If the outer dimensions of those first two are too big for your microwave, this microwave pressure cooker from Meyer might do the trick. It's slightly smaller on the outside, while also holding more inside than the Tupperware and only slightly less than the SilverStone. This one also comes with accessories, like a food basket and steamer plate.
Microwave Pressure Cooker Recipe Ideas
Okay, let's talk about what we can do with these things! As I mentioned, these cook things a lot quicker, just like other kinds of pressure cookers. That means that you can whip up dinner in no time. It's a great option for really busy people who don't have a lot of extra time to spend in the kitchen but also don't want to survive solely on takeout.
Easy Mushroom Risotto
If there is only one thing I have learned from all those years watching food and cooking competition shows, it's that risotto is finicky. It seems intimidating, but I hesitate to call it difficult. This creamy and decadent dish is actually kind of simple in terms of skill, but it's hands-on the entire time it cooks. Like a needy toddler, it needs constant attention.
Microwave pressure cooker risotto is definitely no needy toddler. This is one of the only ways to get the comforting, classic dish without stirring for half an hour. In fact, it'll be done in less time, too. All you need to do is dump in the ingredients, microwave it for thirteen minutes, and let the pressure release before enjoying.
Get the recipe here: Easy Mushroom Risotto
Teriyaki Chicken
This recipe comes directly from the Tupperware website blog, so you know that it will fit in the smaller 2-quart cooker. Even still, it will cook up enough chicken to feed up to four people, as the recipe calls for a pound of chicken breasts. The best part, of course, is making deliciously moist teriyaki chicken in only fifteen minutes. Serve it with your choice of side, and dinner's done.
Get the recipe here: Teriyaki Chicken
Cheeseburger Pasta
I told you that you can cook pasta in the microwave with this gadget, and here's a recipe to prove it. It's packed full of cheeseburger flavor, thanks to the ground beef, ketchup, mustard, and even dill relish. Plus, there's nearly zero prep work – you just have to dice an onion – and it only needs fifteen minutes to cook. This basic recipe would also be an easy one to customize, to incorporate different flavors.
Get the recipe here: Cheeseburger Pasta
Ale N' Beef Stew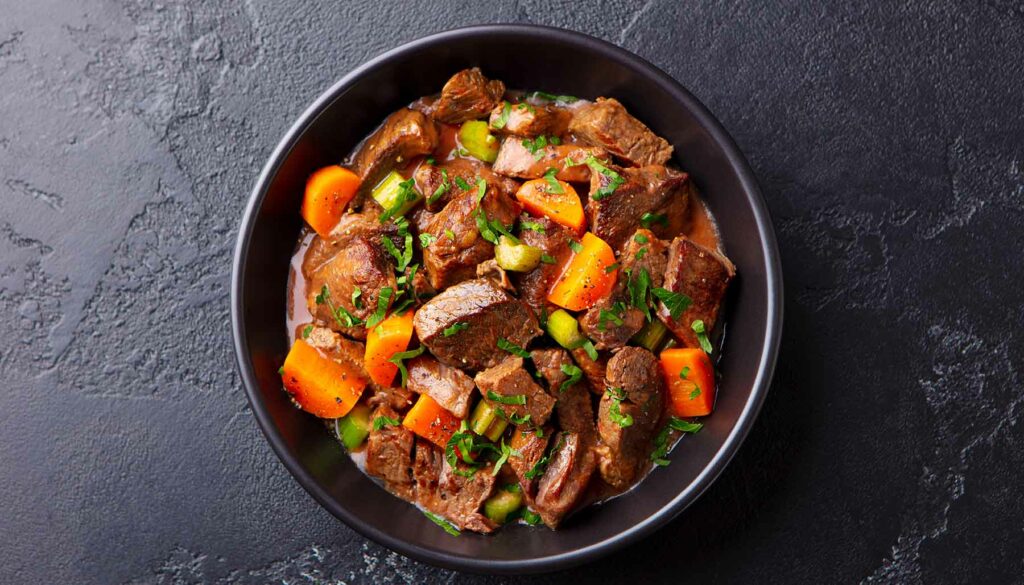 If you want to make a rich, flavorful beef stew the old-fashioned way, you'll have to carve out a few hours. Prep time aside, it takes time to build up all those deep flavors. Instead, we're just going to throw it all into a microwave pressure cooker, and let the flavors meld together in a fraction of the time. Serve it up with some crusty bread, and you've got a quick dinner that will stick to your ribs.
Get the recipe here: Ale N' Beef Stew
Mexi Pasta
For good measure, let's do another pasta recipe in the microwave pressure cooker. This one has Tex-Mex flavors, thanks to nacho cheese, corn, ground beef, and a can of Ro-Tel (diced tomatoes and green chilies). The recipe itself calls for the ground beef to be browned first before getting dumped into the pressure cooker, but the cheeseburger pasta recipe proves that we don't have to do that unless we want to.
Get the recipe here: Pressure Cooker Mexi Pasta
Peanut Butter Reese Cup Dessert
Just like with other kinds of pressure cookers, you can use the microwave pressure cooker to make a decadent dessert, too. This recipe utilizes boxed cake mix, chocolate sauce, and Reese's Peanut Butter Cups to make a delicious pressure cooker cake that's hard to resist. After you layer everything inside of the pressure cooker, just microwave it on high for all of ten minutes. Once it depressurizes, you'll be in peanut butter heaven.
Get the recipe here: Pressure Cooker Decadent Peanut Butter Reese Cup Dessert