Sure, summer is coming to an end, but Labor Day is here for one last hurrah! Take advantage of the holiday weekend to get one last summer cookout on the books.
It doesn't matter if you're hosting a large end-of-summer soirée or just a small family backyard barbecue, these delicious dishes are sure to please.
Mustard and Dill Potato Salad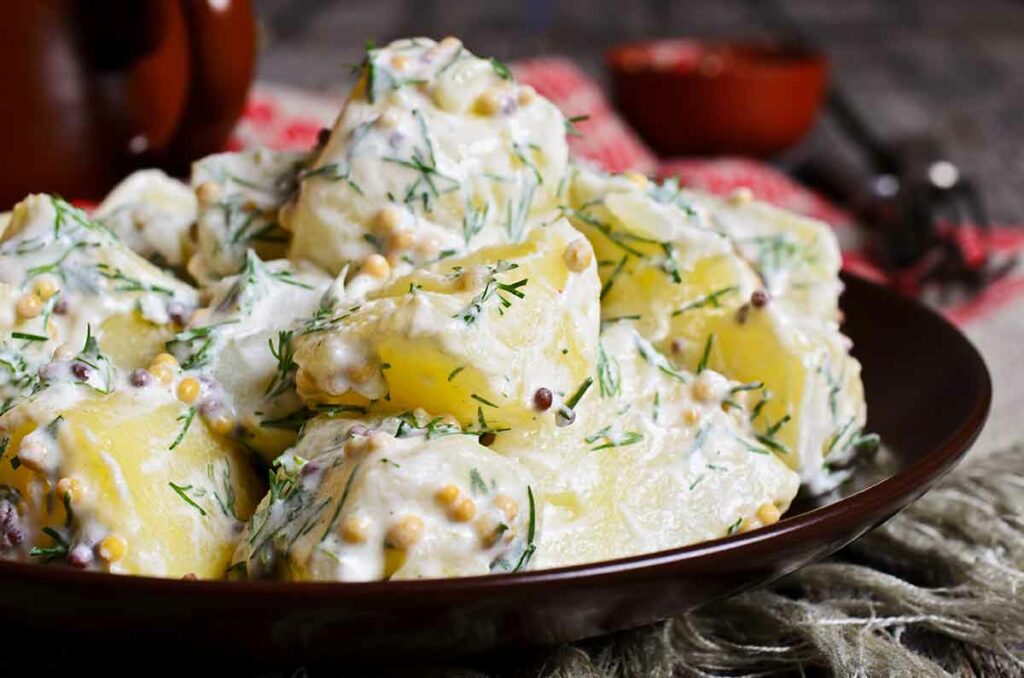 Is it even a real cookout without potato salad? This dish is always a crowd pleaser. Simple and delicious, it goes well with just about anything. You can serve it warm, or make ahead and chill it in the refrigerator for a cool dish on a hot day.
These creamy potatoes are complemented with a tangy dressing made with mayo, whole grain mustard, and apple cider vinegar. The author of the recipe sometimes swaps the mayo for Greek yogurt or sour cream, so go ahead and experiment to make it your own!
Coconut Pineapple Shrimp Skewers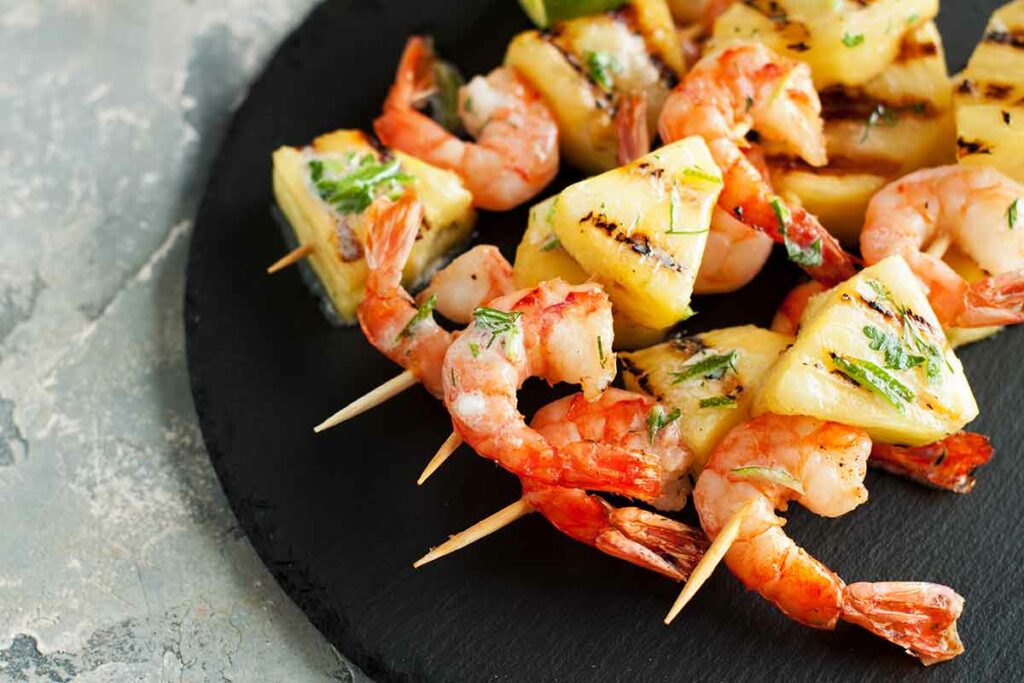 Kebabs are a grilling must, and these delightful shrimp skewers come together in no time. That leaves you free to enjoy more time with friends and family, and more time eating! Serve them up with a side of rice, or just a simple salad.
The shrimp are marinated in a mix of coconut milk, Tabasco sauce, citrus juice, and soy sauce. Paired with pineapple, these kabobs come out sweet, citrusy, and slightly spicy. Trust me, you'll want to make extras because you'll find yourself reaching for "just one more…" a few times over.
Fresh Mango Salsa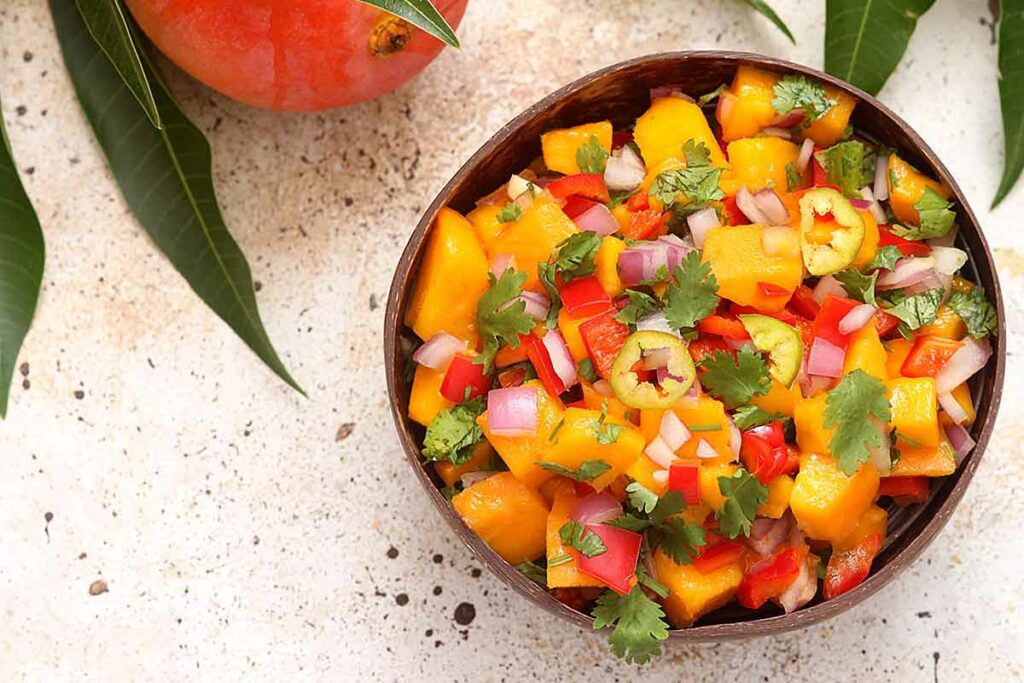 Everyone loves salsa, right? This fresh take featuring mango packs a summery flavor punch. Served with tortilla chips, it makes a great appetizer before the burgers are done. Or, use it as a topping for chicken fresh off the grill.
This recipe has a great balance of sweetness and acidity, with just a hint of spiciness from jalapeño. If you want more of a kick, leave the seeds in the jalapeño, or swap it for a serrano or chile pepper instead.
Rainbow Coleslaw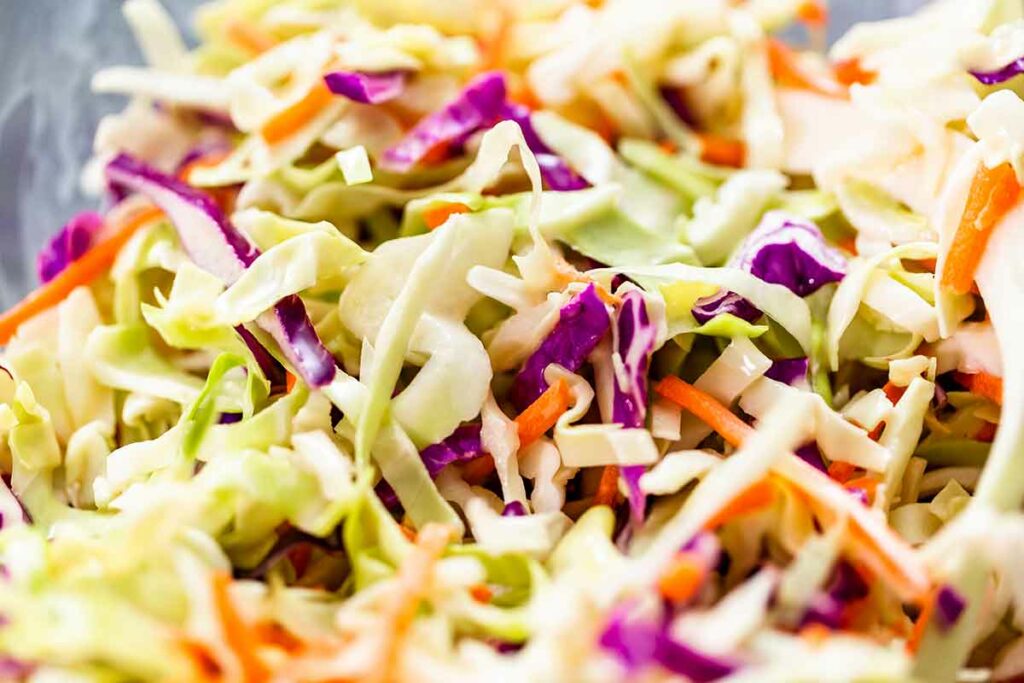 Classic coleslaw is the perfect addition to any end-of-summer cookout. I love to pile it high on top of my burger, but this one is good enough to eat with a fork, too. It's tangy and crunchy — and it's also pretty enough to be Insta-worthy!
Featuring both green and purple cabbage, it brings a pop of color to your plate. And the carrots and honey add a hint of sweetness without getting loaded down with added sugar.
Guacamole Bacon Burgers
Burgers are always a go-to for cookouts, and it's easy to see why. They're tasty, easy to eat, and endlessly customizable. Try something a little different this Labor Day by adding guacamole on top! You're about to be in burger heaven.
This recipe features guacamole, bacon, and cheese, so you know it's going to be delicious. And if that's not enough for you, load it up with lettuce, onion, tomato, and all the regular fixins, too. All those veggies make it healthier… right?