Every zodiac sign is unique in its own way, and they need a recipe just as special as they are! Whether you're a fiery Sagittarius or a cool, calm, and collected Virgo, there's something delicious out there that will capture your spirit. Check out our winter recipes for the zodiacs to find out which recipe your sign got!
Capricorn (Dec 22 – Jan 19)
Did somebody say Capricorn season? We're here to help you celebrate- and finally, take a load off after another year of working hard. We can only imagine how draining being a boss all the time must be (even if you aren't actually the boss, yet). This season, you deserve something a little extra special. Treat yourself to a hot buttered rum bread pudding! The recipes are a breeze for any ambitious Capricorn. Here are some of our favorites.
This dessert is so simple, there's a crockpot version. We know how busy you Capricorns get!
Aquarius (Jan 20 – Feb 18)
One thing about Aquarians, they are undeniably unique, and they deserve a recipe to match! But what kind of food is as original and inventive as you? A winter charcuterie, of course! What Aquarius doesn't love a little creative freedom? If you're thinking a charcuterie board is too basic for this spunky air sign, think again, and check out these boards that are just as eccentric as your favorite Aquarian.
Show off your flair and humanitarian nature with these snack-sharing works of art! Also, if you just so happen to be a Valentine's Day baby, here's an extra board just for you from The Noble Pig.
Pisces (Feb 19 – Mar 20)
If you have a Pisces in your life, check in on them. They've probably cried at least a couple of times this week. Just kidding! There's so much more to these sensitive water signs than their emotional side. Pisceans are creative, intuitive, and always know how to have a great time. They are ruled by the lucky and expansive Jupiter, after all! And there's only one recipe that can capture that special spirit- butternut squash ravioli.
These recipes are the perfect balance between classic and imaginative, just like Pisces.
Aries (Mar 21 – April 19)
What do you think of when Aries comes to mind? Maybe their headstrong attitude, natural athletic ability, or dynamic energy. Or maybe you know their softer, warmer side that is fiercely loyal to anyone they love. No matter what kind of Aries you know, we guarantee they'll stay cozy this winter with delicious Mexican tortilla soup.
Don't worry, we know you're just as busy as Capricorn, so we made sure to include a few crockpot recipes. You can get your Peloton workout in while dinner's being made! And because its made by a competitive Aries, you know it's bound to be some seriously delicious soup. They can't let the other cooks show them up!
You can channel all that Aries energy into these spice-packed soups all winter long.
Taurus (April 20 – May 20)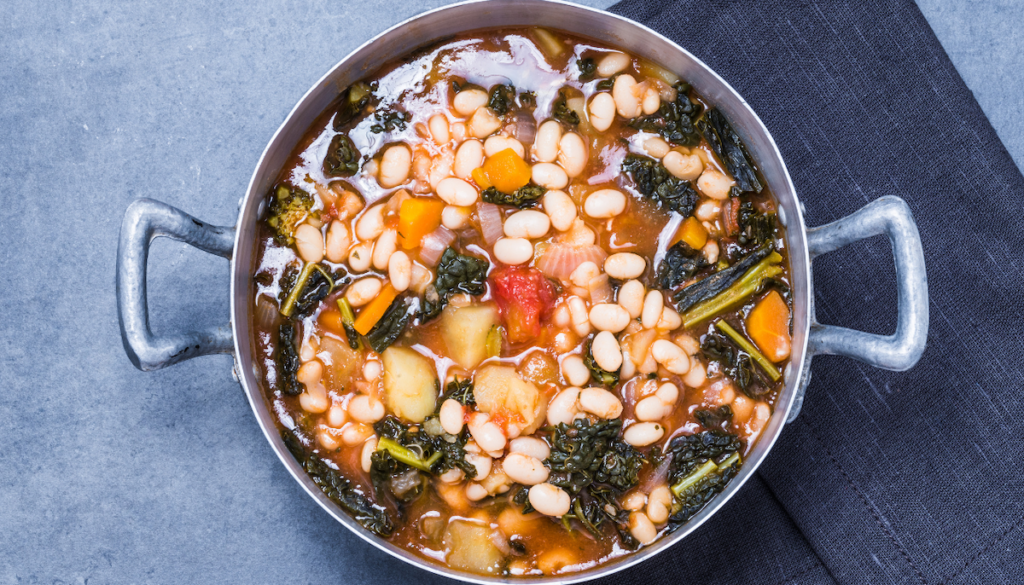 Tauruses often get a bad rap for being lazy, stubborn, and gluttonous, but there's a whole lot more to this Venus-ruled sign! They're the curators of this life- the kind of people that always have the best taste in everything from clothes to music to movies.
No matter what it is, you know a Taurus is doing it right. That's why we gave them a recipe only a Taurus could do right! A rich sausage, kale, and white bean soup. It's kinda healthy, plenty filling, and gives Taurus the opportunity to show off all those cooking skills they've been perfecting. And obviously, we had to pick the bougie recipes just for you, Taurus.
We know those leftovers will be great for your next self-care night in bed too. We never said that stereotype wasn't true!
Gemini (May 21 – Jun 20)
There's one sign that definitely gets the most hate in the astrology community, and that's Gemini! Their bold personalities and quick-wits are often polarizing, but that's just show business for this dynamic air sign. You're bound to have a couple of haters when you're doing something right!
Love them or hate them, Geminis are undoubtedly smart, funny, and full of life. They perfectly embody that early-Summer burst of sunshine we all get during their season. And what recipe is great for a Gemini? A sharp winter salad!
Just like Geminis, these salads will refresh your palate and pack a punch when you least expect it.
Cancer (Jun 21 – Jul 22)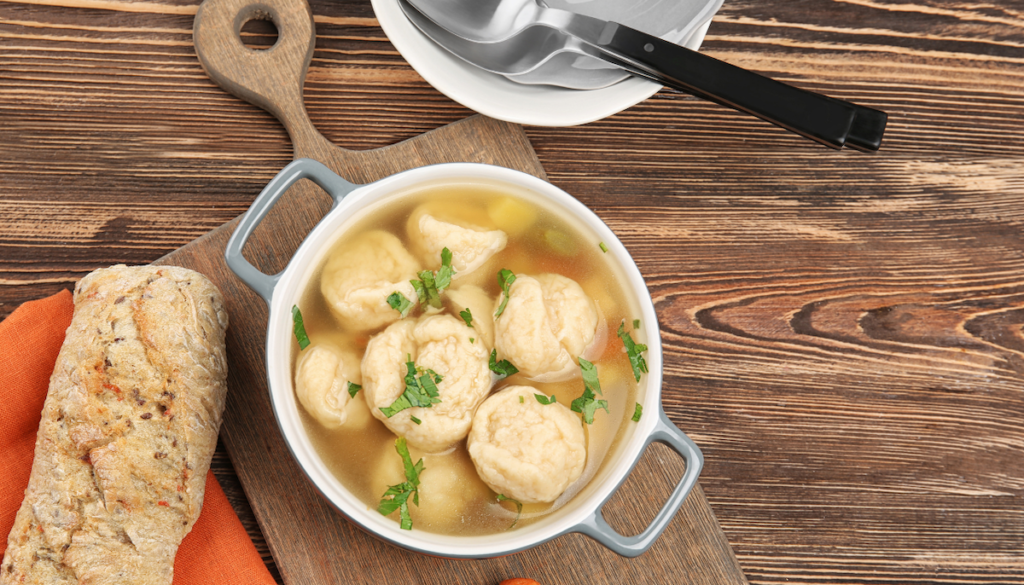 Just like Pisces, Cancers are known for their kind and sentimental nature. But don't let them fool you! They won't be running off into the wind like a Pisces will. Instead, Cancers are all about nurturing themselves and others. If you've got a "mom" friend in your group, they probably have a Cancer placement or two! They're just so sweet. Being ruled by the moon will do that to a person! And what better to capture the nurturing Cancerian way than a big, warm batch of chicken and dumpling?
If your Cancer friend can't comfort you, these chicken and dumpling recipes sure will! It's one of our favorite winter recipes for the zodiac signs.
Leo (Jul 23 – Aug 22)
Leos are the kind of fire sign you definitely won't miss. They've just got a natural flamboyance that brightens up a room as soon as they walk in! They can thank their sun rulership for that. They are natural stars. Also, if you thought Aries was loyal, wait until you're on the other end of this lion's roar. No, thank you! They are fierce.
Aside from their lion-like tendencies, Leos are warm, friendly, and beyond entertaining, so we had to give them a recipe that stands out as much as they do! This winter season, Leos can impress all their friends with a hearty standing rib roast.
Leos are the star of the show after all! Just like that delicious standing rib roast at a party.
Virgo (Aug 23 – Sept 22)
You might've noticed a pretty significant shift between Leo and Virgo season throughout the years. You spend all of August having a blast, then Virgo is here to remind you that you've got to get it together! They really are the perfectionists of the zodiac signs. What people often miss about Virgos though is their flair for the finer things!
Many fashionistas and artists in this life have their Mercury-ruled Virgo placements to credit for their inspiration. And of course, they deserve a recipe that lets them be both a perfectionist and an expressionist- winter focaccia! Plus, that way you don't have to compromise with anyone on the toppings. That's all you!
With all the kinds of focaccia out there, you can pick a recipe and decorate it just to your Virgo heart's desire!
Libra (Sept 23 – Oct 22)
The last, but certainly not the least, air sign on the list is Libra. Being represented by the scales, Libras are always trying to find that perfect balance in life. That's why they're so friendly, diplomatic, and conversational! They love to keep the peace. Another thing about Libra is they are the material girls of the zodiac signs!
Ruled by Venus just like Taurus, Libras are always the trendiest people in the room. Think Carrie Bradshaw or Cher from Clueless. We had to give Libras a recipe that's both balanced in flavor and style, so this winter, break out those lasagna pans Libra! We're making winter squash lasagna.
You won't have to worry about any lasagna drama, these flavors are sure to get along!
Scorpio (Oct 23 – Nov 21)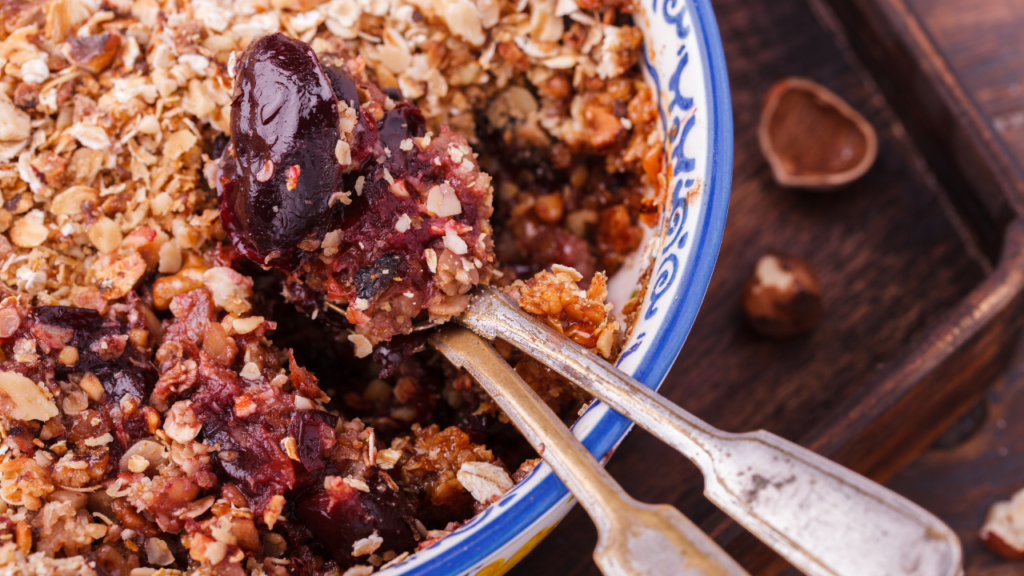 The sultry, mysterious Scorpios of this world are a lot more common than you would think. They're actually the most common zodiac sign out there! That doesn't make them any less unique though. Scorpios are some of the most intuitive and tenacious people out there! You might be more familiar with their aesthetic though. Scorpios always have interesting fashion choices! And just like a plum crumble, they may seem intimidating, but they're actually super sweet and gushy inside.
Sorry to tell your deepest, darkest secret Scorpio! We thought everyone knew you were actually a big softie.
Sagittarius (Nov 21 – Dec 22)
We've reached our final zodiac sign, and the first to usher us into the winter season- Sagittarius! This funky fire sign definitely warms up the chilliest season of the year. They are full of fire from their borderline inappropriate jokes to their massive brainpower.
Like Pisces, they're ruled by Jupiter, and that expansive energy is really embodied by Sagittarius! They are the teachers and travelers of the zodiac for a good reason. So this winter season, we gave the Sags a nice international recipe to keep up that lively spirit (and maybe cure you the day after New Year's)- Vietnamese pho!
Enjoy some delicious pho before your next adventure! You'll need it.
Now that you've read all our winter recipes for the zodiac signs, which one did your sign get?