Most of us don't have a celeb-sized closet to put our wardrobes into, nor do we have a celeb-sized budget. This is where wardrobe staples come in handy! I'm talking about those timeless, classic items that will last through any and all fads. Things that you can keep from year to year. They can be dressed up and updated with the newest trending items, while also outlasting them.
Build yourself a strong foundation of wardrobe pieces that will stand the test of time and can be paired with most anything else in your closet. To make the most out of your clothing collection, make sure it includes these essentials!
A Blazer
The right blazer can be both feminine and masculine all at once. They tend to look great on just about any body type. Plus, the instant you put one on, it makes you look mature and powerful, thanks to the sharp lines.
Blazers might often invoke the idea of businessmen shuffling through offices, but these days, they certainly aren't limited to that. These waist-defining jackets can be dressed down, with a pair of jeans; made more feminine with the perfect skirt; or, dressed up for more professional settings or fancy events.
A Basic Button-Up
While we're talking about blazers, let's go ahead and talk about the button-up shirt, too. It's a crisp classic! This menswear-inspired shirt will come in handy in a variety of styles and works for both formal and casual settings.
To make sure this shirt stands the test of time (and matches the majority of your wardrobe!), it's best to stick to the basics. That means a solid, classic color. Skip the overall snake print or ornate paisley in favor of a solid fabric. Classic patterns may also be acceptable, like maybe some pinstripes or tiny dots.
Classic Jeans
Denim truly is here to stay. Even though this clothing item is relatively new when compared to, say, the dress shirt, it has become a staple for nearly everyone. Ever since James Dean showed up in Rebel Without a Cause wearing jeans, a simple tee, and a leather jacket, these pants took off in popularity.
These days, what was once reserved for laborers and servicemen is now an undeniable fashion staple. There's a pair for everyone: high-waisted to ultra-low-waisted, dark washes and light washes, skinny to wide-leg, embellished and plain. The key here is to pick something classic that will stand the test of time.
Basic Sneakers
Much like jeans, sneakers are a must for everyday wear. As society has basically gravitated away from formal wear and solidly decided that causal wear is the way to go (uh, because it's way better, duh), that means that we need a good casual shoe to pair with everything.
Of course, there are plenty of crazy sneakers out there with busy patterns and wild designs, but we're looking for something with longevity here. Stick to something with clean lines that's also comfortable and practical.
The Little Black Dress
The little black dress has been lauded as a wardrobe staple for years, and for good reason. Do not skip adding this staple to your closet! A good, classic LBD can go just about anywhere, from the movies to an office holiday party.
A good LBD features classic lines and a silhouette that will stand the test of time. From there, you can add a leather or denim jacket for an edgy look or elevate it with statement heels or boots. For fancy events, play with flashy accessories or even pair it with a blazer for the office.
Tailored Slacks
We can't wear jeans everywhere, right? While jeans can go just about anywhere, there are a few occasions where jeans are a no-go. I'm talking about job interviews, court dates, weddings, and baptisms here, people!
When the occasion calls for something a little nicer, a pair of slacks is a great wardrobe staple to have. They are easy to dress up for extra formal events, but you can also dress them down a bit for those slightly-formal-but-not-wedding-formal type events. Stick to something with a classic cut so that they don't fall out of style.
Fashionable Flats
Similar to slacks, a good pair of fashionable flats is a great way to walk the line between casual and super formal. There are some events in life that you should never wear sneakers, but perhaps you don't need full-on Oxfords, either.
Enter the versatile flat. These shoes are easy to dress up and dress down, while also still being a comfortable option. They will look just as good with a skirt as they do with jeans.
Neutral Sweater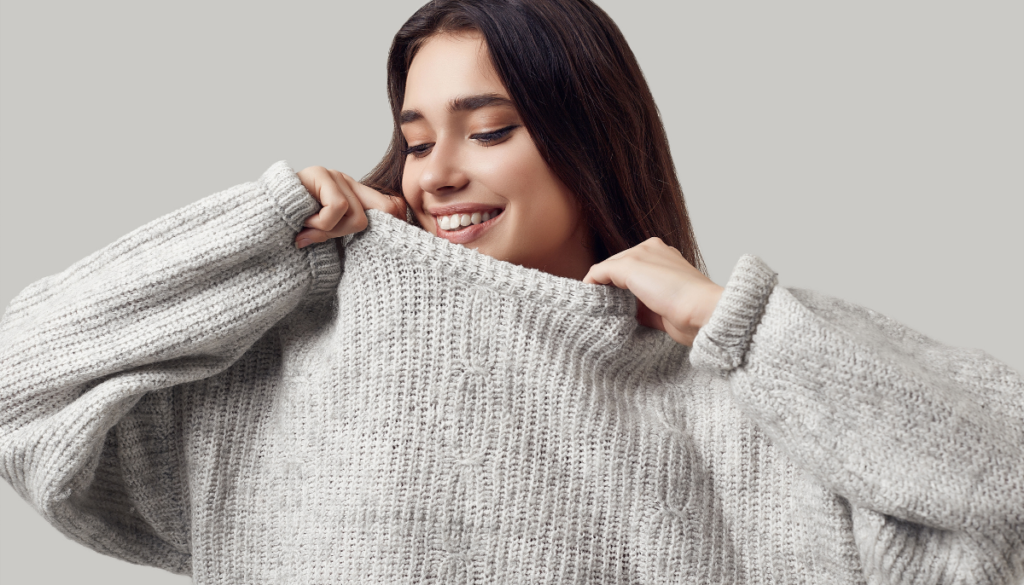 Okay, one more wardrobe item that likes to play the field. A good, basic sweater in a neutral color makes an excellent wardrobe staple, thanks to its versatility. Choose something in a solid color with a cable knit or go nautical with stripes… just maybe skip the busy patterns and loud colors here.
A collared shirt underneath is a classic look, and sweaters can be super casual on their own. Thinner sweaters can be layered for colder weather and worn alone in the fall or spring, but I also love a good, cozy sweater, too.
Basic Black Leggings
We have talked a lot about items that are formal or can be dressed up. But what about when you need to be comfortable and casual?
Leggings as pants used to be so controversial, remember? Fortunately for all of us, that died down pretty quick. These days, leggings are a regular day-to-day wardrobe staple. Heading to the grocery store? Leggings. Walking from class to class on campus? Leggings. Going to meet a friend for lunch? Leggings.
As you have probably gathered, a good pair of leggings is an important staple in any wardrobe. You don't have to shell out the big bucks on designer brands or anything, but go ahead and spring for some good quality ones. And these days, they make them with pockets, which are a must!
A Practical Carryall Tote
Totes are extremely practical, and everyone should have at least one good carryall. From trips to the beach to a last-minute picnic, you'll find a good quality tote comes in handy quite a bit.
The key here is to find a good tote that balances practicality and style. Sure, you could just throw everything in the free bag you got when IKEA opened. But if you want to kick it around town and still look chic while carting around your stuff, it's got to be a fashionable tote.
Classic, Fad-Proof Coats
Look, I don't even want to admit how old my peacoat actually is – and I'm not going to. However, that's a pretty good example of a classic, fad-proof coat. Sure, I've had plenty of other coats over the years, but my grey peacoat has remained a staple in my wardrobe for years now.
Especially when it comes to something like a coat, that you really only wear for part of the year, it's important to choose a classic coat style that will last for years to come. Otherwise, you just don't get your money's worth like you would with something like jeans, that you can wear 365 days a year.
Opt for peacoats, a puffer coat, or even the classic trench coat. And try to stick with neutrals, like blacks, blues, greys, and browns.
A Plain White Tee
Basic isn't always cool, but when we're talking about wardrobe staples, basic is the coolest way to go. And nothing is more basic than a plain white t-shirt, right?
Always have a basic white tee in your wardrobe, because you'll find yourself reaching for it more often than not. In super casual situations, it's the go-to shirt option that goes with literally everything. And in dressier situations, it's the perfect layer to go under that crisp button-up or sweater.
Boots
Everyone – and I mean everyone – can use a good pair of basic boots. These aren't just for winter, either. A good all-weather pair of classics will do your wardrobe good.
As with most other items on this list, try to stay away from loud fashion colors. It's also best to avoid trendy looks, like open-toe boots and weird heel shapes. I'm not saying you have to avoid footwear trends altogether, but it's important to have at least one pair that sticks to the classics.
Crossbody Bag
I love having a bag that I don't have to worry about. I don't have to hold it in my hand or keep it in my elbow. I'm talking about the crossbody bag! They're incredibly useful, while also being super low maintenance.
These day bags will hold all your essentials, while also being sophisticated and stylish. A good one will feel both modern and vintage at the same time, giving it an effortless, timeless feel.
Chic Shades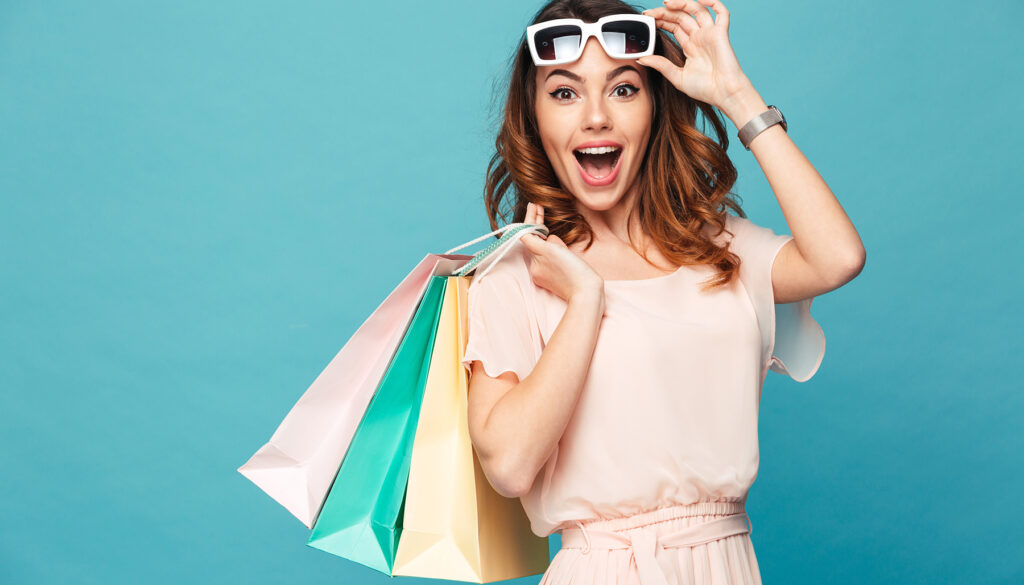 Don't forget about your face when you're filling your wardrobe with staples! Chances are, you wear sunglasses on the reg, and it's probably best to pick a pair that go with your wardrobe.
Sunglasses are the ultimate cool accessory, so choose wisely here. Finding fad-proof glasses can be pretty simple, as long as you stick with classic shapes: round, aviator, square, and cat-eye.