At my house, we're prepping to paint the living room. And it only took us six months to decide on a color! (I wish I was kidding).
Look, picking wall paint isn't as easy as it sounds. There's an entire rainbow of paint swatches to wade through, and we have to find the one that will look good and we won't end up disliking in a few months.
How do you pick the perfect shade? How do you make a bold color choice without going too bold?
If you need help finding a room color that you can enjoy for years, I'm here to help! Check out these tips on picking the perfect paint for your next room makeover.
Keep Existing Furniture and Decor in Mind
I know this sounds like common sense, but you'd be surprised how many times people choose paint colors without thinking about how they'll look with existing furniture. Not all colors play well together!
Unless you're refurnishing an entire room, your paint color needs to cooperate with all your belongings, too. Coral might be amazing, but will it still be amazing next to your red couch?
Don't Decide on a Whim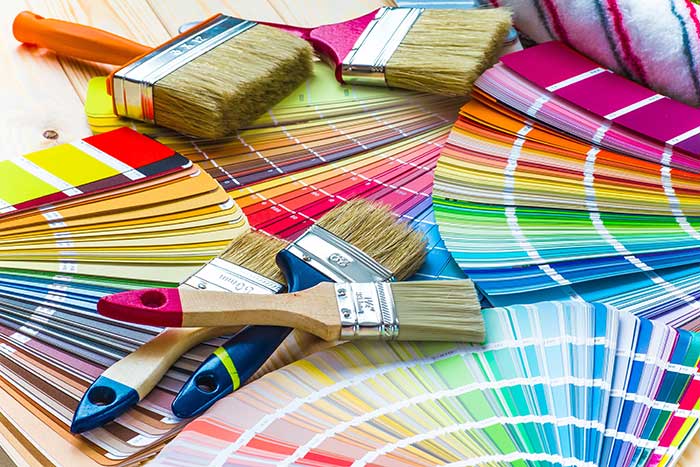 It seems easy to walk into the store, pick your favorite paint swatch, and bring home a gallon of paint.
In reality, colors are going to look a lot different on the walls in your home than they do on paper inside a store. Colors will shift in the lighting at home. It will also look different as the light changes throughout the day and will look and feel different on a cloudy day versus a sunny day.
Not to mention, you could just change your mind after you give it some time. Or, you might really love it in small quantities, but it could be overwhelming when you use it on the walls.
Instead of buying paint on a whim, pick up some samples instead. Apply a few colors and hang out with them for a while. I'd suggest testing them in different parts of the room, too, because the lighting may be different. This will help you see what they will look like at any time of day, in natural light during the day and artificial light at night.
Once you've spent some time with the colors, then make your final choice.
Separate the Samples
While you should absolutely sample multiple color options, you definitely shouldn't put them right next to each other on the same wall. Not only will they distract your eyes and make it harder to make a choice, but they could change the way you see them.
For instance, a lighter shade of blue might make that other blue appear a lot darker in contrast. But then, when you paint your whole room, it might not be as dark as you had originally hoped. Putting a grey next to a blue could make it look warmer, but putting that same grey next to a brown could make it feel cooler than it really is.
If you don't want splotches of paint all over the place, try painting a piece of foam core or even contact paper for each color. That way, you can save your walls from splotches that you'll have to paint over later. Plus, you can move each sample around.
Go Bold!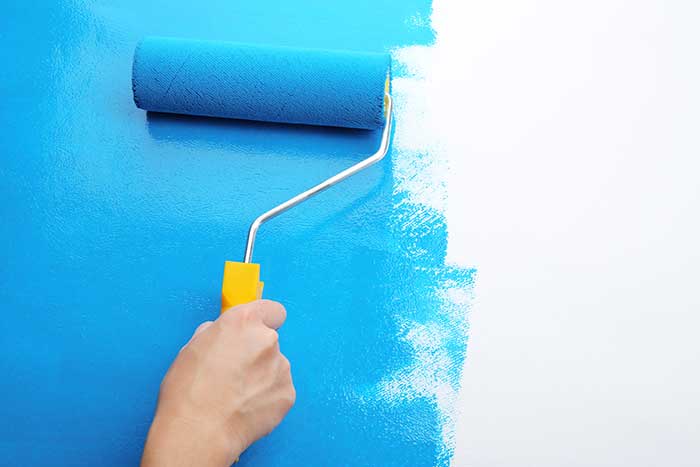 When choosing paint, you don't have to play it safe. Most people's biggest mistake is simply being afraid of color. Don't shy away from that bold hue that you love!
When making paint color choices, I always remember a helpful piece of advice from my mom, who has never been afraid of bold colors: "It's just paint. If you don't like it, you can always paint over it!"